The Team Plugin by 10Web is now available on Elementor as a widget. Adding intros and contact info of your team members to your website is made easy with the intuitive drag and drop design of the 10WebBuilder for Elementor.
After adding your team members, creating the necessary information and look for your company, go to the page or post where you would like to display the members of your team. Click on Edit with Elementor.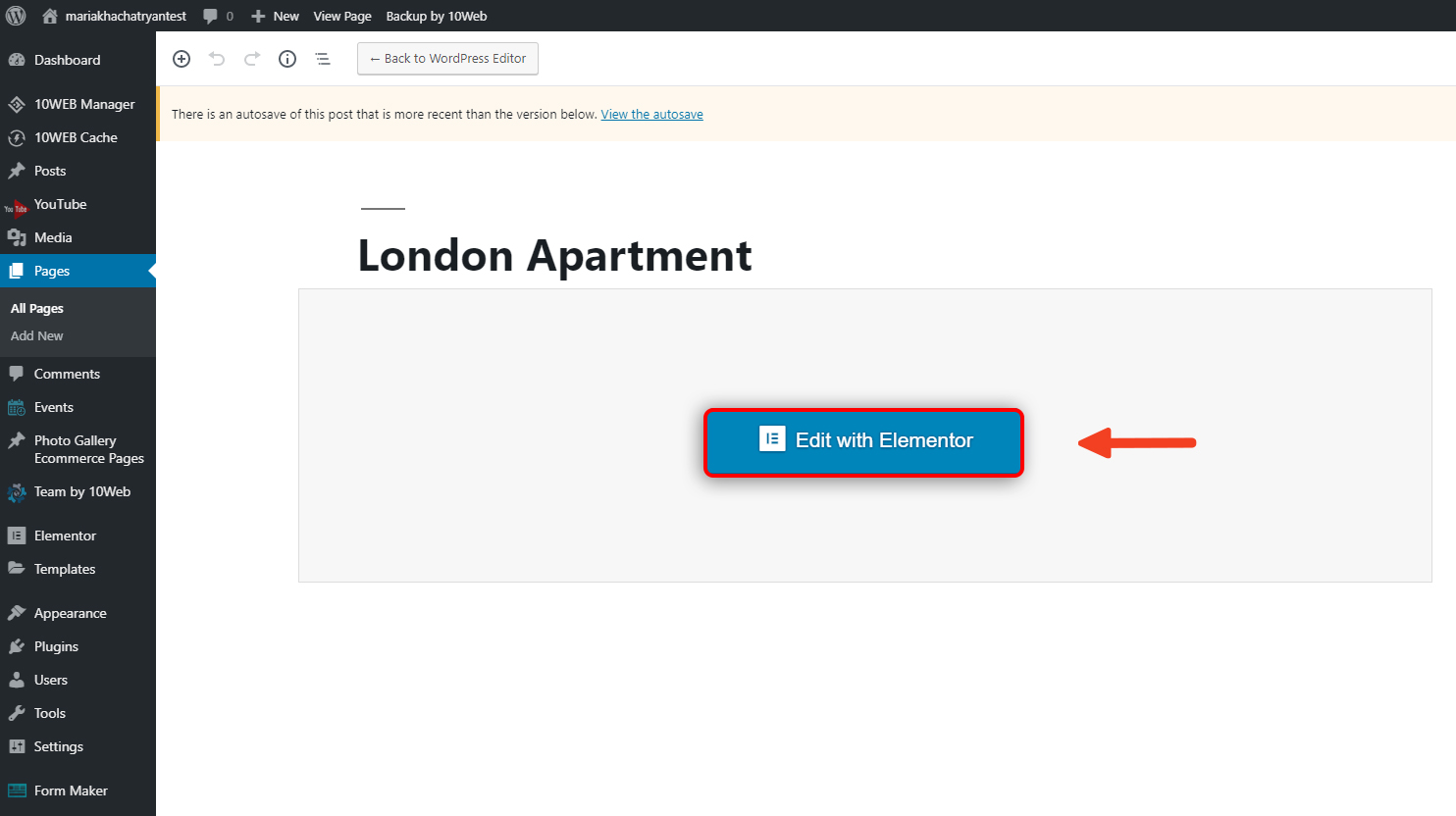 You can search for the widget or scroll down to find it. Then just drag and drop it into your template.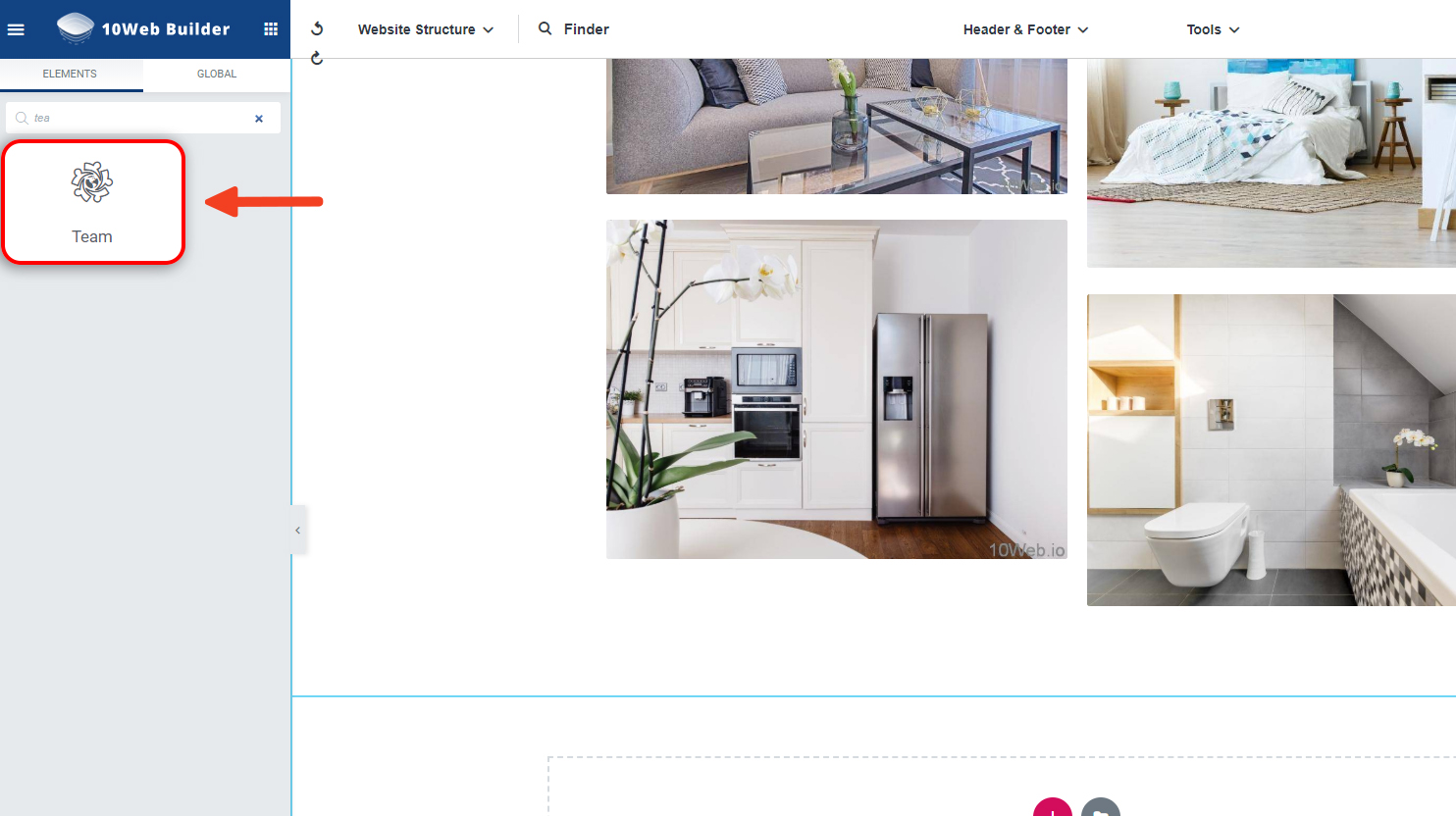 From the

Template

drop down menu, select

single contact

or

contact list

. Single contact allows you to choose one contact whereas contact list will allow you to choose multiple contacts within created categories.

When you choose

Single Contact

, you can select the contact to be displayed by clicking on the

Select Contact

drop down menu.
When you choose Contact List, the field

Select Category

appears.

From the

Select Category

field, choose the category you want to display. You can choose multiple categories and edit existing categories.

Click on the

View Type

(full, chess, circle, list, etc)

drop down menu to choose how the contacts will display on your website.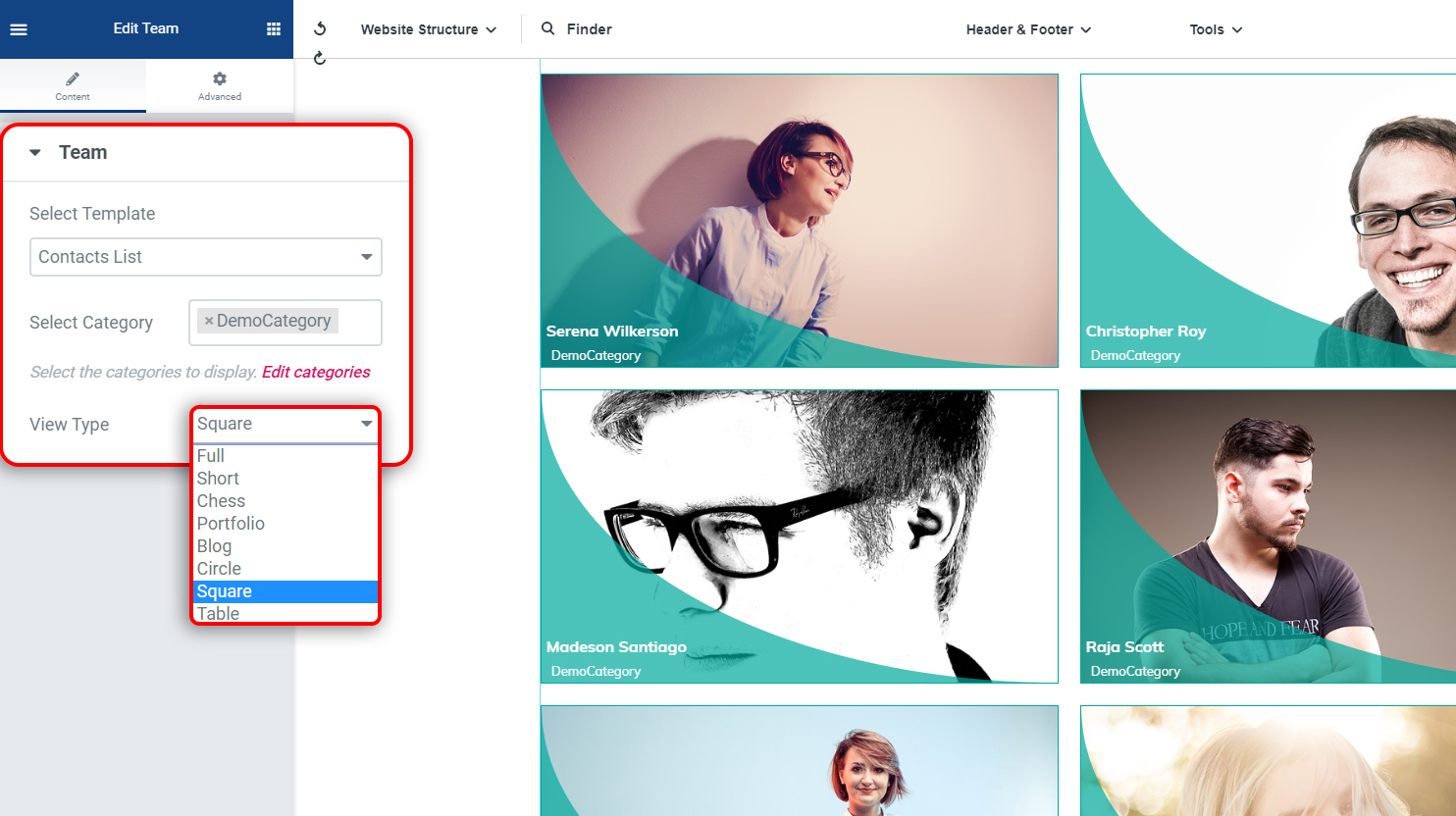 Click Update to save the changes.