A Tag is a word or phrase that helps describe an item and allows it to be easily found. Tags are unique to the person creating them and to the person's needs. For example, I build websites for a living, and I have 87 websites in my portfolio. Adding tags to my websites allows me to quickly filter through and find the website or websites I'm looking for.
Let's take a closer look at the 10Web Website Tag Management.
To add or create tags for your websites, log into your 10Web dashboard.
On the top of the page you will find the:
Select All

checkbox

Filter By Tag

button

Assign Tags

button

and the option to view your websites as a

list

or as

thumbnails
Use the Select All checkbox for mass actions.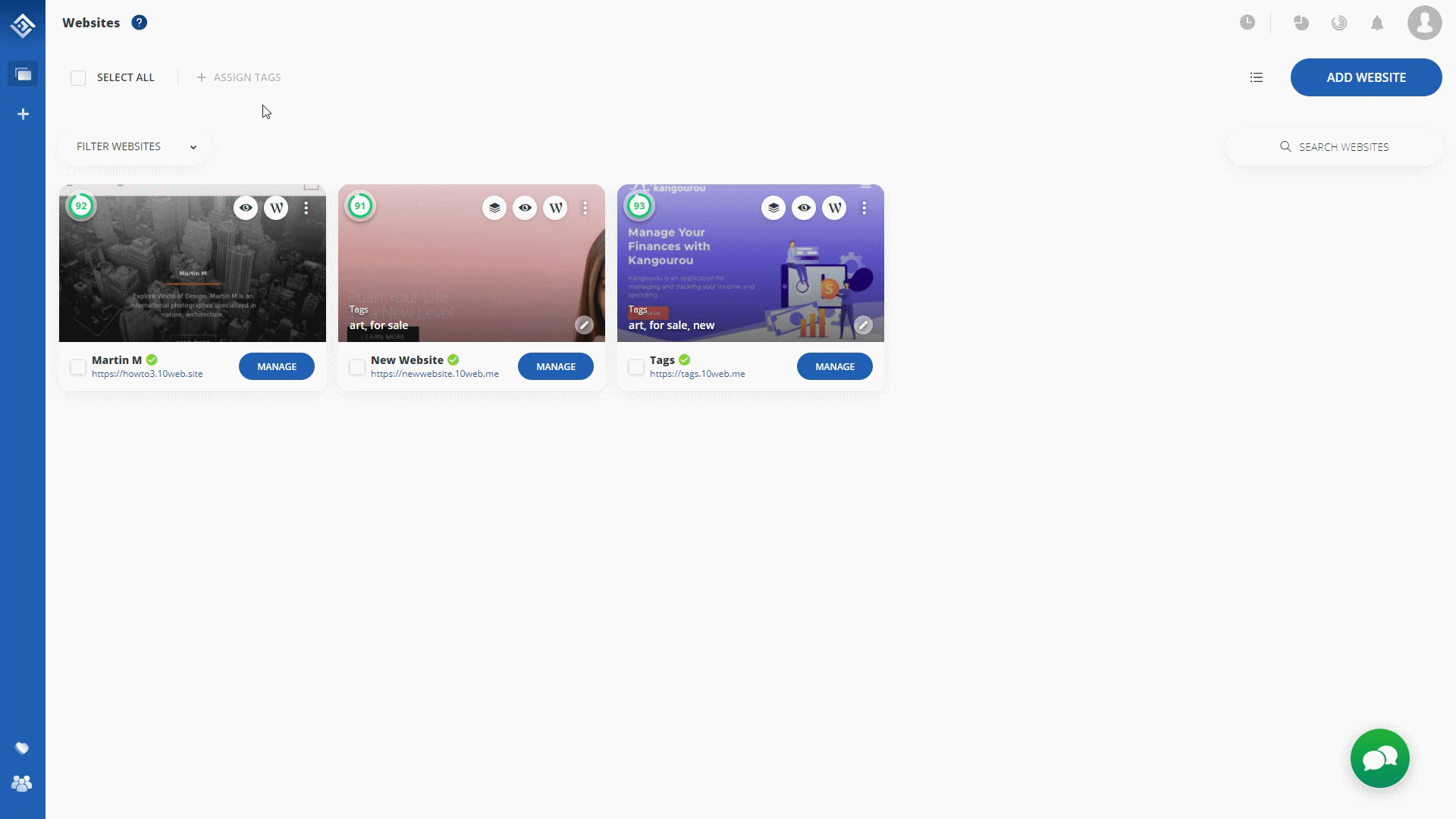 Select the website or websites of which you would like to edit the tags by clicking on the checkbox to the left of in the List view, or at the bottom of the thumbnail in Thumbnail view.
To create, assign, or unassign tags, click on the Assign Tag button. A box will appear with your existing tags. At the bottom of the box you will see the, +Assign Tag button. Click on this to create new tags.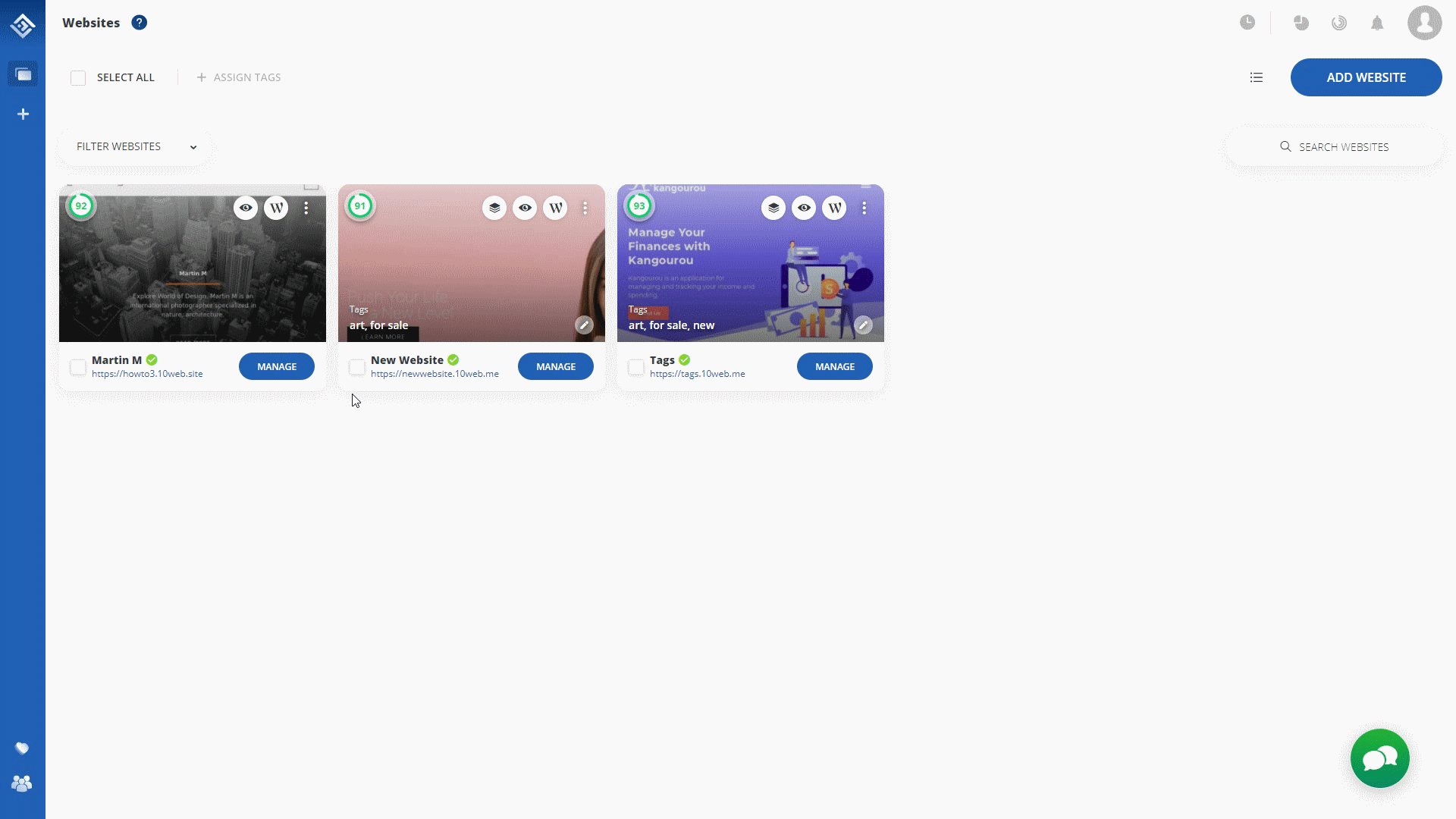 Bulk Editing Website Tags
With the 10Web website tag management, you can bulk edit your website tags. When you choose a few websites to manage its tags, you will have the following options:
Check Mark in Checkbox

- all selected websites have that tag

Line in Checkbox

- some of the selected websites have that tag

Empty Checkbox

- none of the selected websites have that tag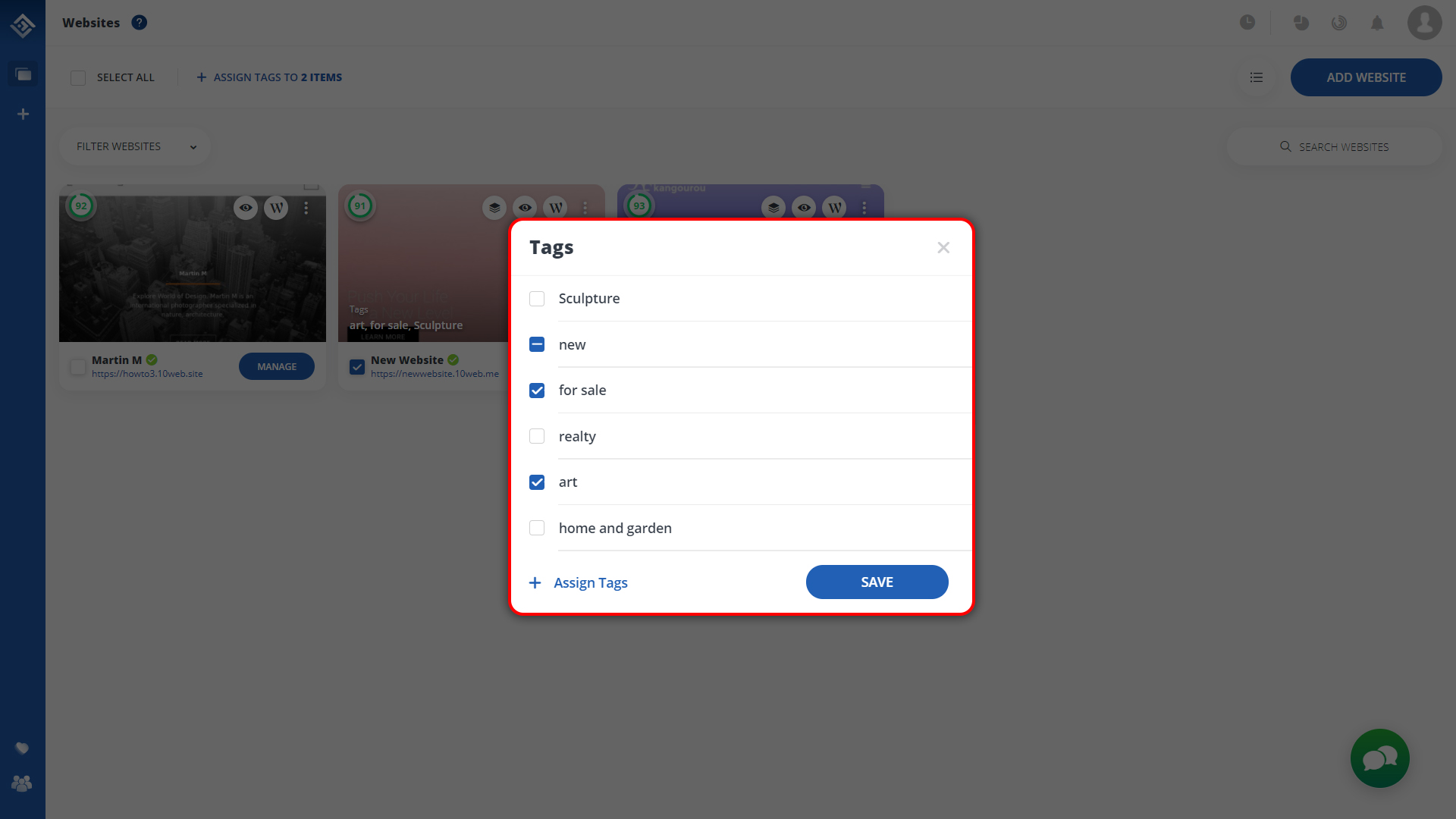 If some of your selected websites have the same tag, meaning you have a checkbox with a line in it displayed in front of the tag, you can edit those tags to apply to all selected websites(check mark in checkbox), or to be removed from all selected websites (empty checkbox) by clicking on the checkbox.
Once you have finished editing/creating your tags, click Save.