After you click Form Maker and the name of the form you want to show on page scroll, click Appearance and check Scrollbox as the Form Type.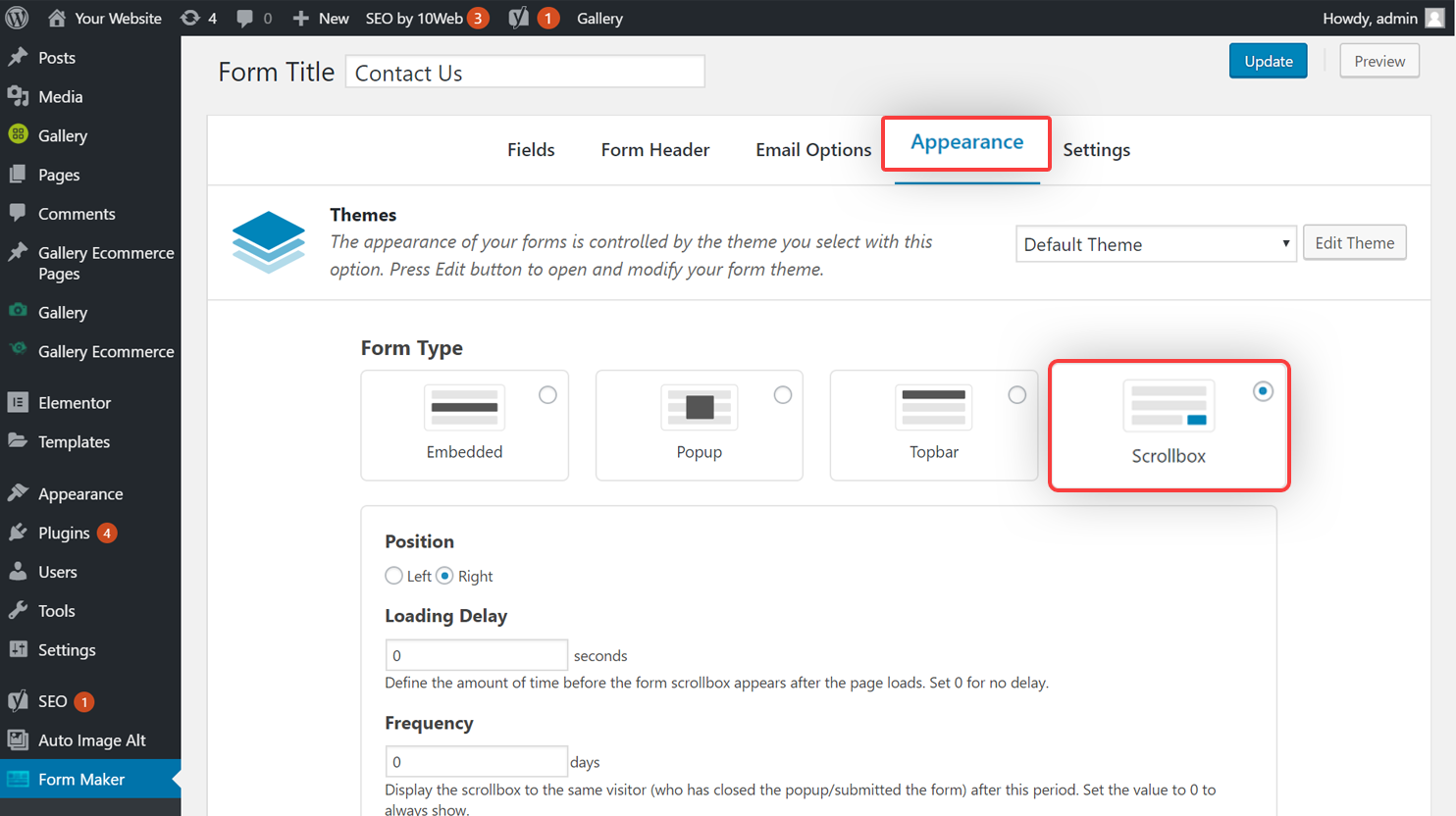 You can then customize the form type by choosing where to position it, setting loading delay and frequency, as well as at which percentage point the form appears, whether it's visible online, and on which pages and/or posts you want the form displayed.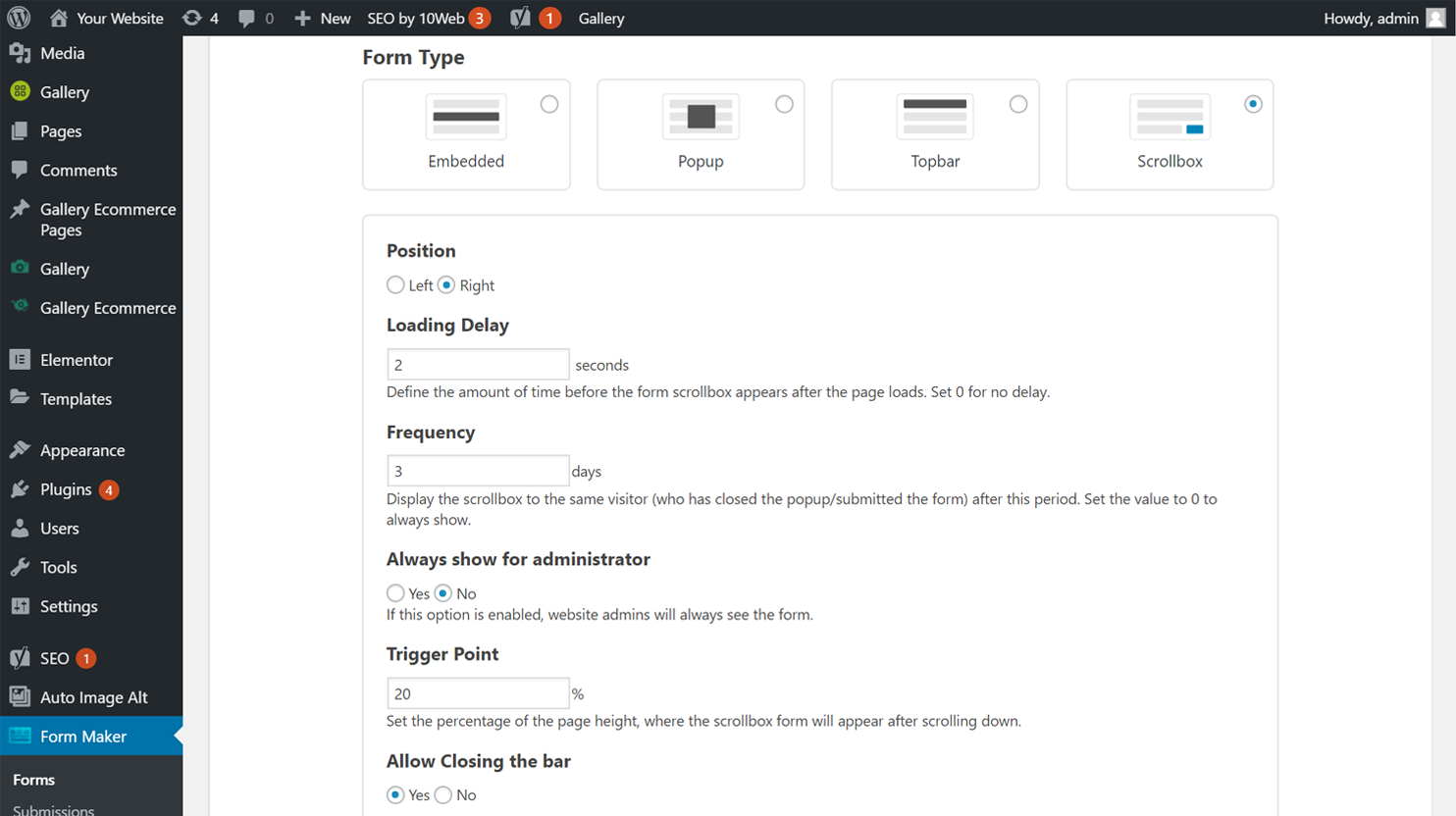 When you're done setting up the form click Update.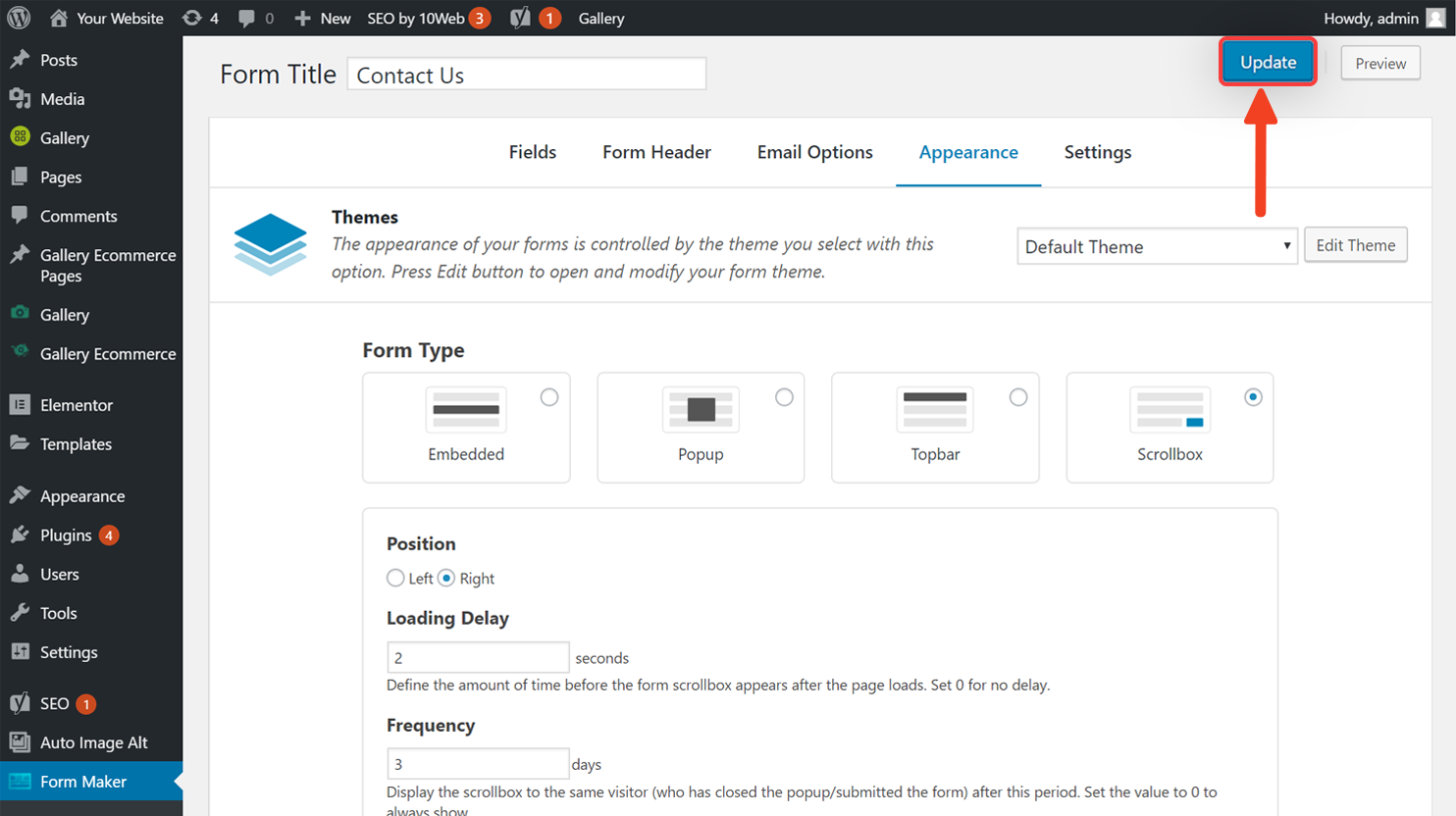 You can also Preview to see how it works!