Click Form Maker from the left menu of your WordPress dashboard. Select the form you want to add a header image to and click Edit.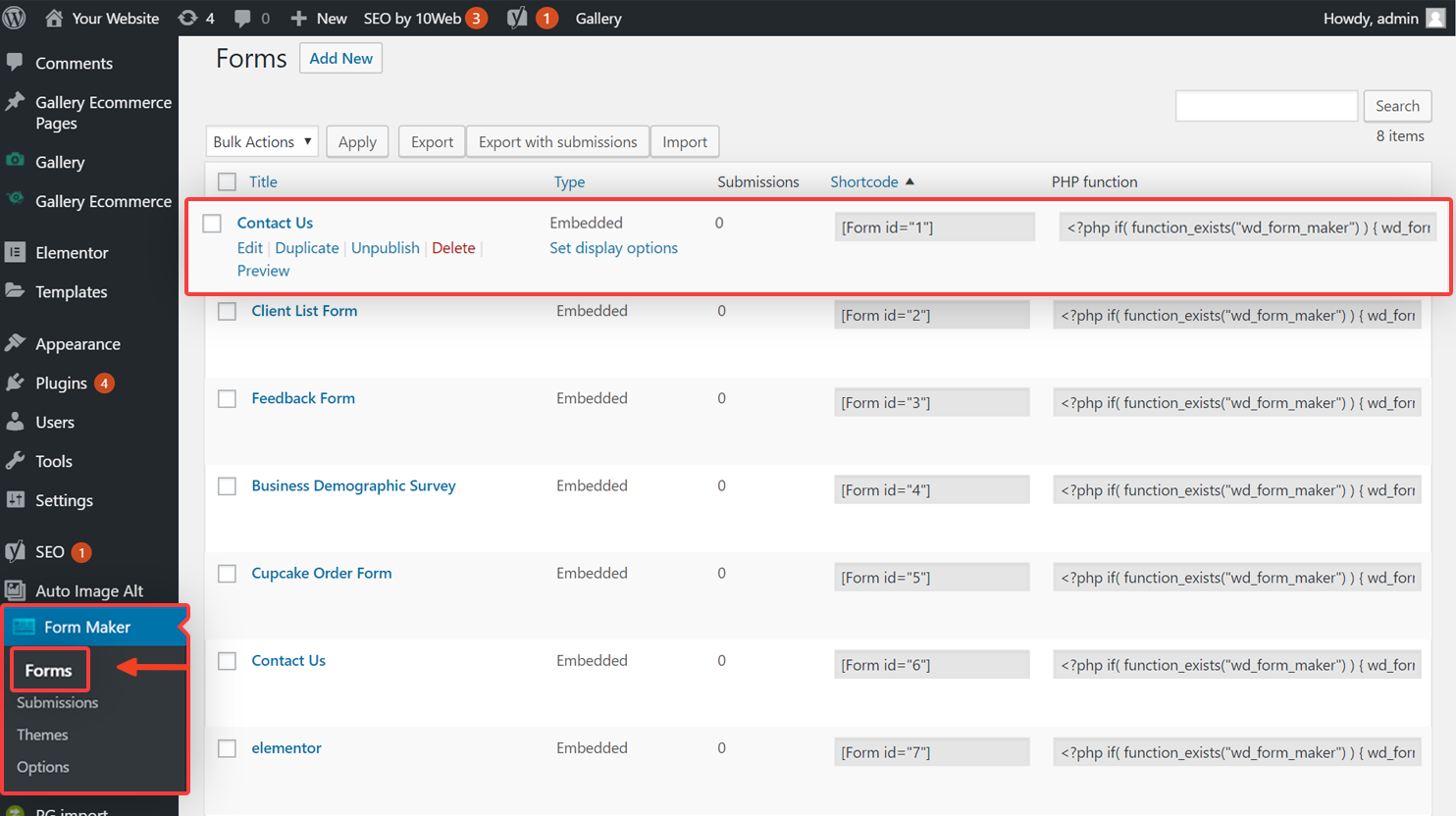 Click Form Header and choose Yes to"Show header."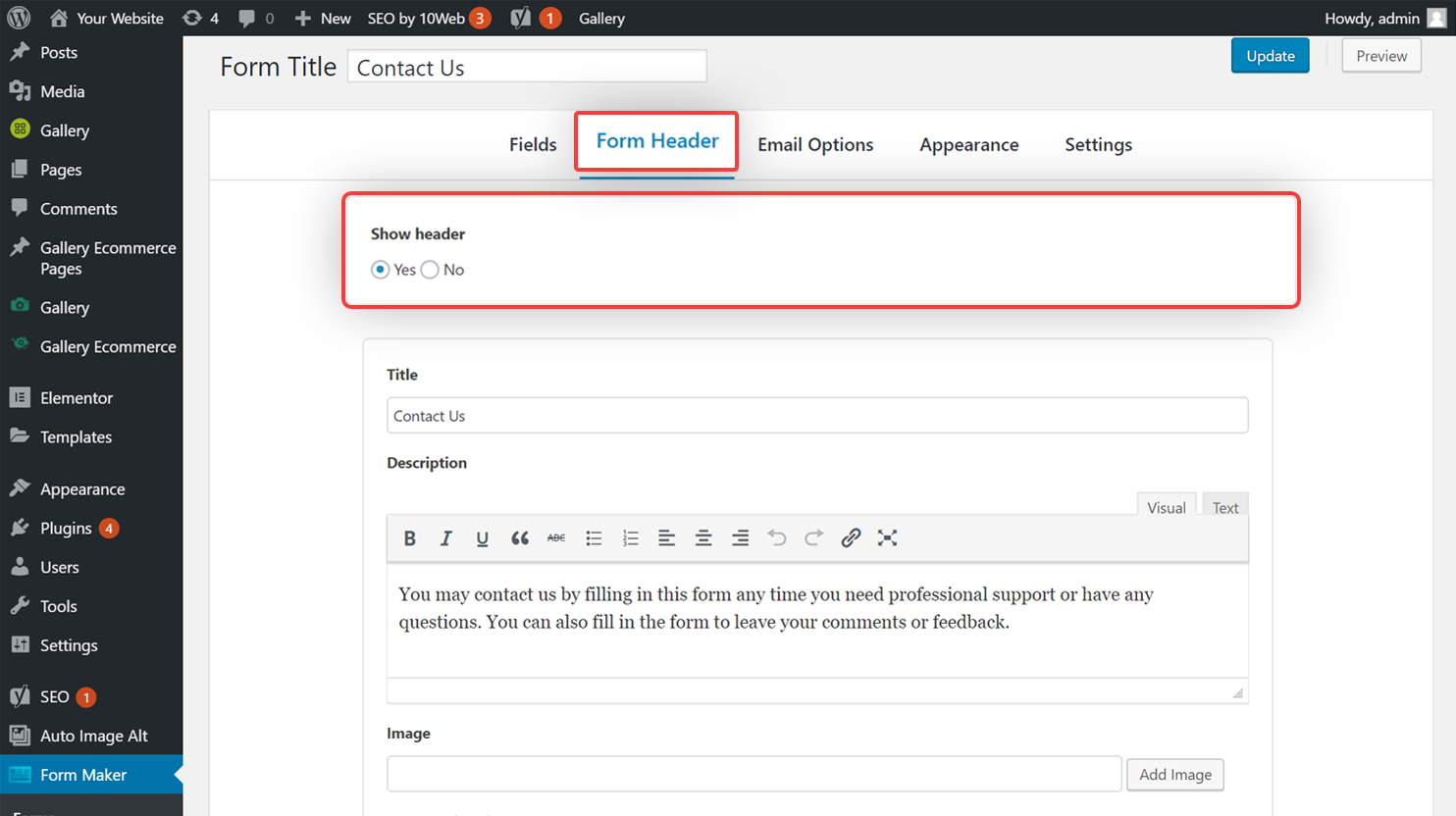 Next, click Add Image and upload the file or choose it from the media library.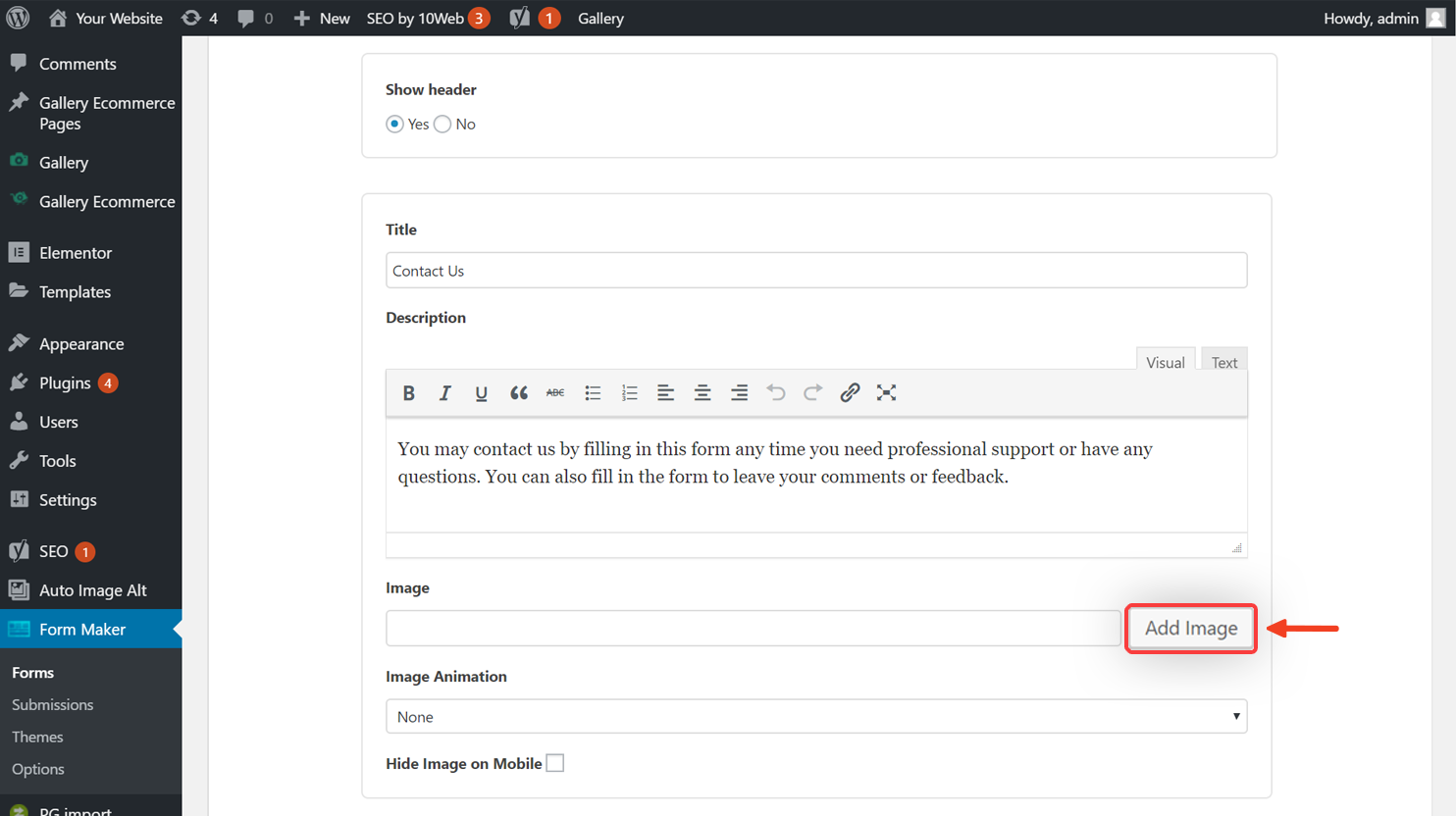 You can also choose an animation effect from the Image Animation drop down menu.
Click Update and you're done: Your form now has a header image.