To restore the changes on a form, click Form Maker and then click the form you would like to review. Click on Revisions to view the history of changes made to the form.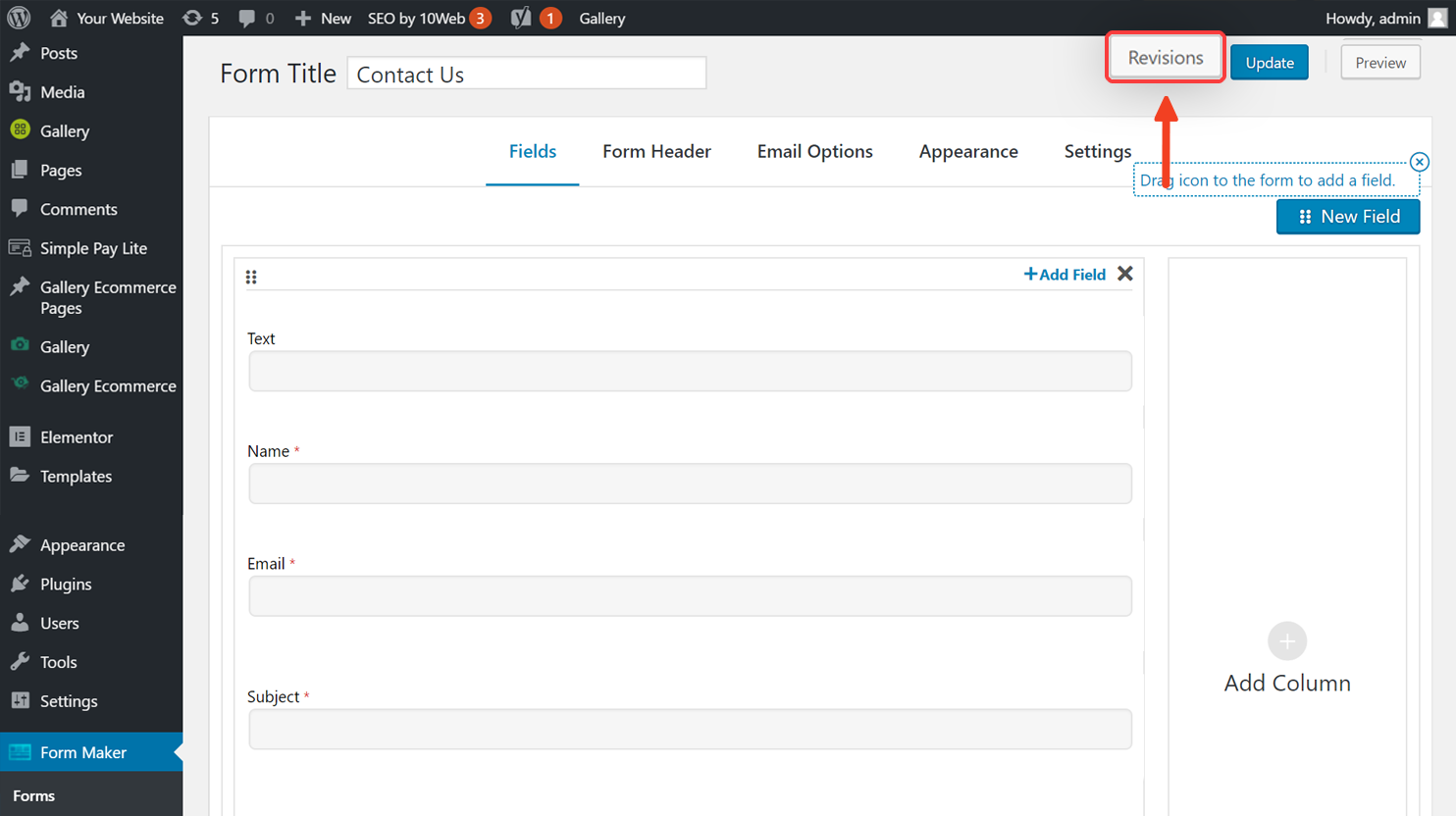 You can then click View to take a look at an older version.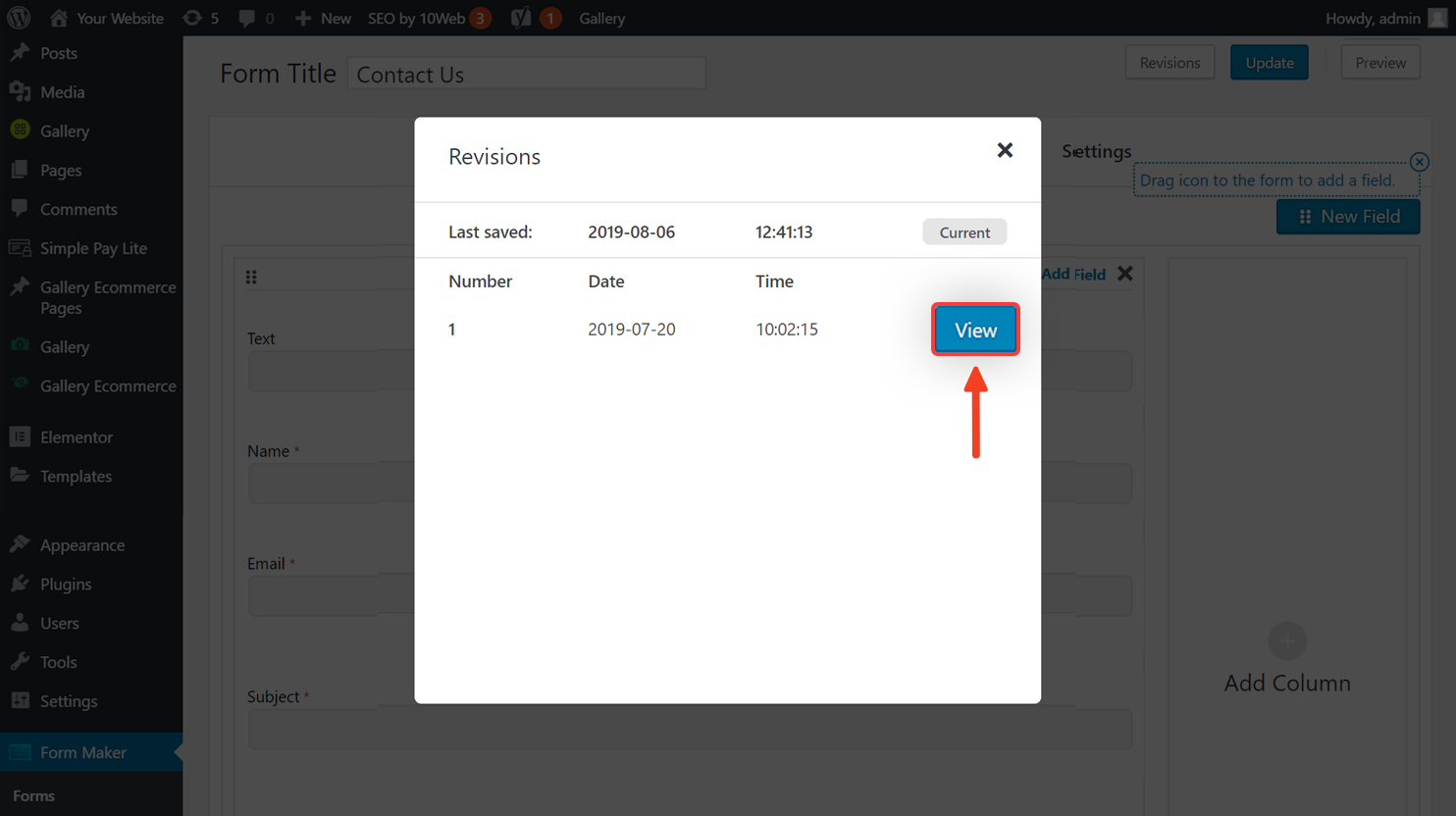 To restore changes, click Restore this revision.