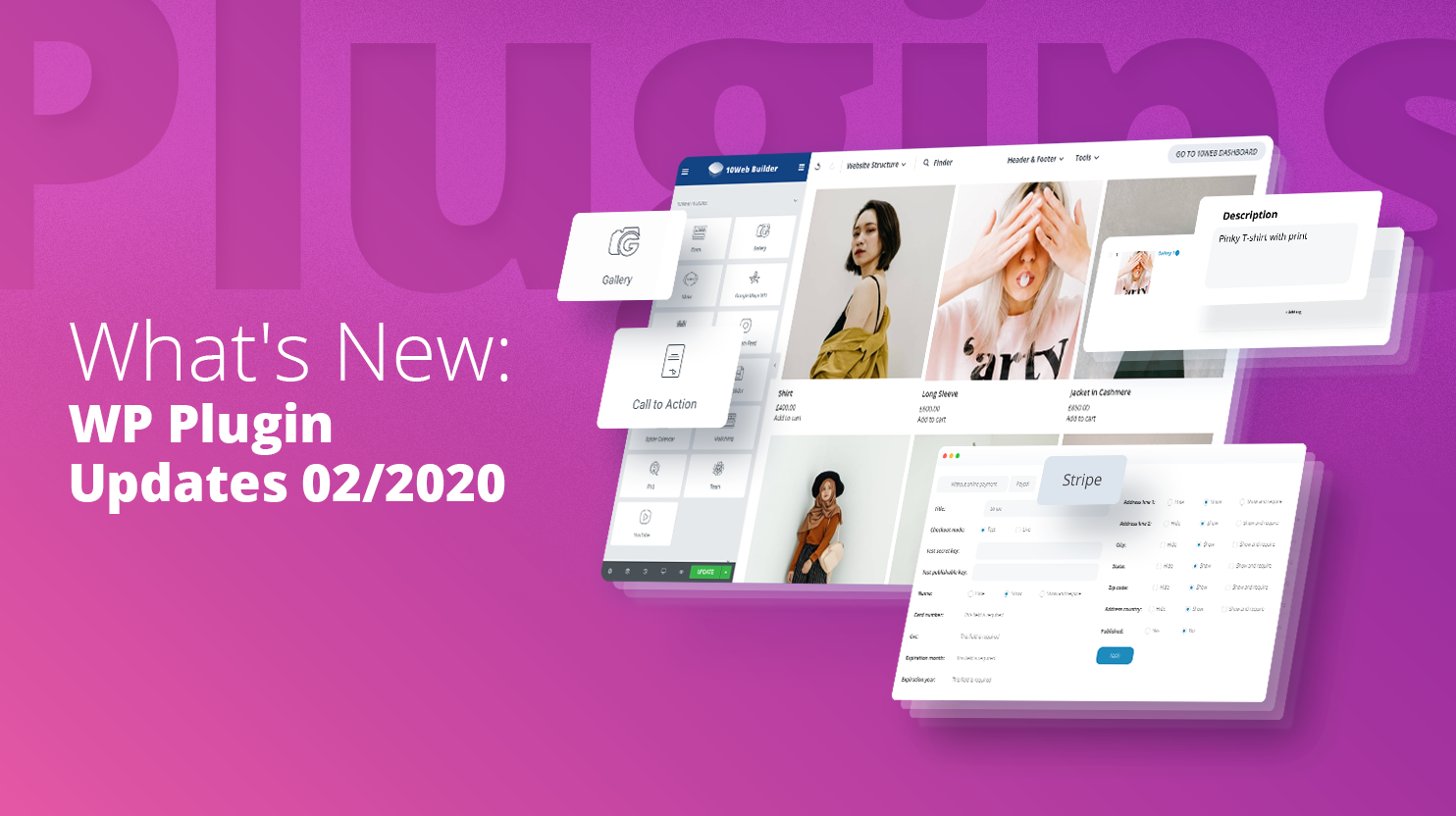 The WordPress team at 10Web is always working to update and expand the functionality of WP plugins in order to allow you the agility when making websites. Here are some of the updates for this month.
10Web Speed Optimizer
The 10Web Speed Optimizer is built to help you optimize your website so that loading time is minimized. Now you have more options for optimization. We have added the option to lazy load videos and iframes. By enabling this option, your videos and iframes will not load when they are not visible, allowing your page to load faster.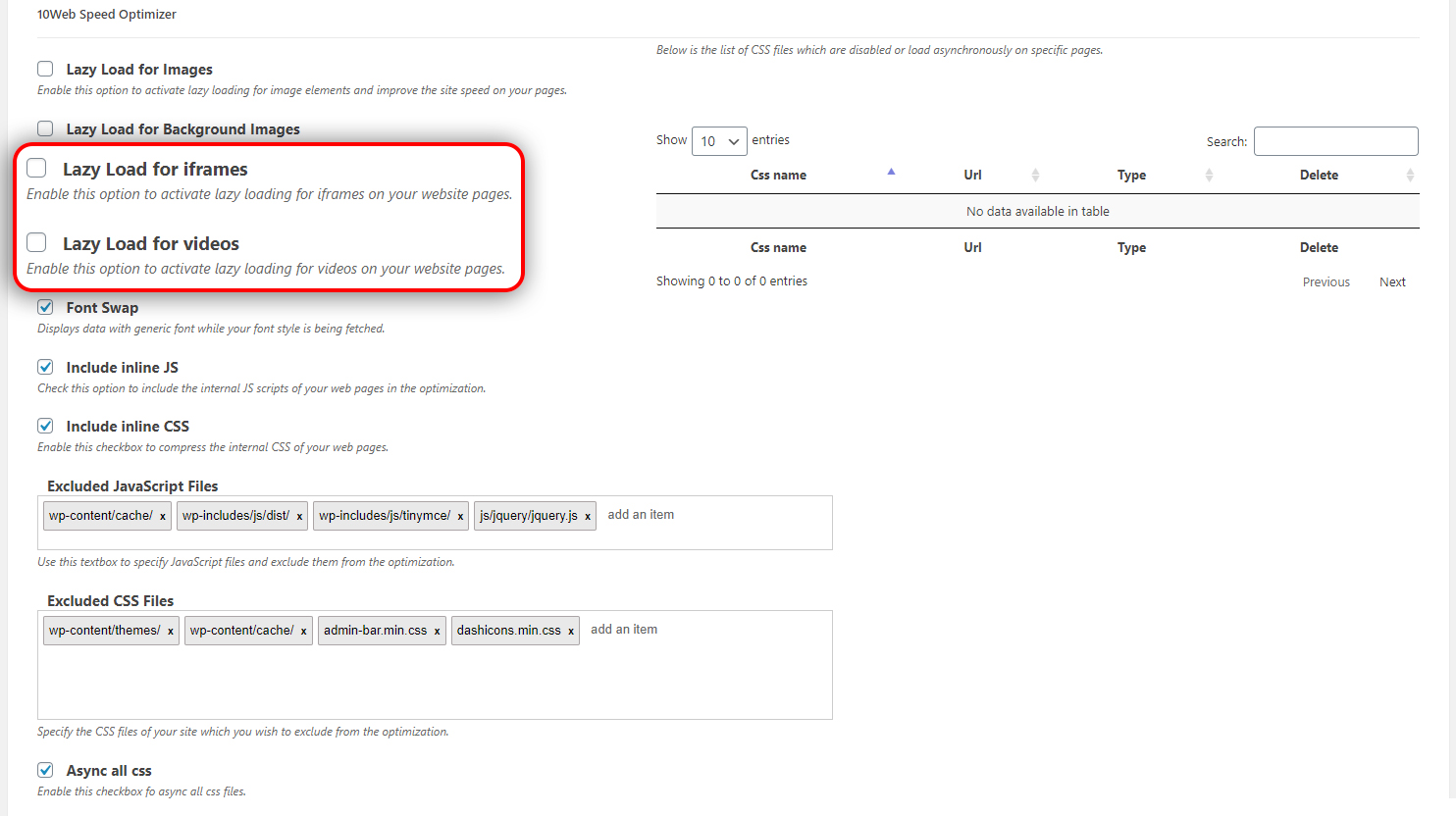 We have also added the option to display your data with a generic font. This way, your page loads faster and your data is displayed until your font style is fetched and applied.
As a default feature, now your CSS files will load asynchronously. You also have the option to change this if you wish.
And lastly, we have improved and lightened the function of generating minified CSS files for each page. Now when you have a change on your page and a new minified CSS is created, the old version is automatically deleted.
Form Maker
When the shake effect is enabled, the field box of the form will shake if incorrect information is submitted. You now have the option to disable the shake effect.
Photo Gallery
In the Photo Gallery by 10Web, now you have the option to add SVG files. Using an svg file can decrease the use of memory space, SVG files are scalable, and SVG easily integrates with most web platform technologies.
Choose to add a description under your image. This option has been added to the Thumbnails gallery type in the Photo Gallery plugin by 10Web. Add descriptions to all types of galleries with the exception of the gallery types Mozaic and Carousel.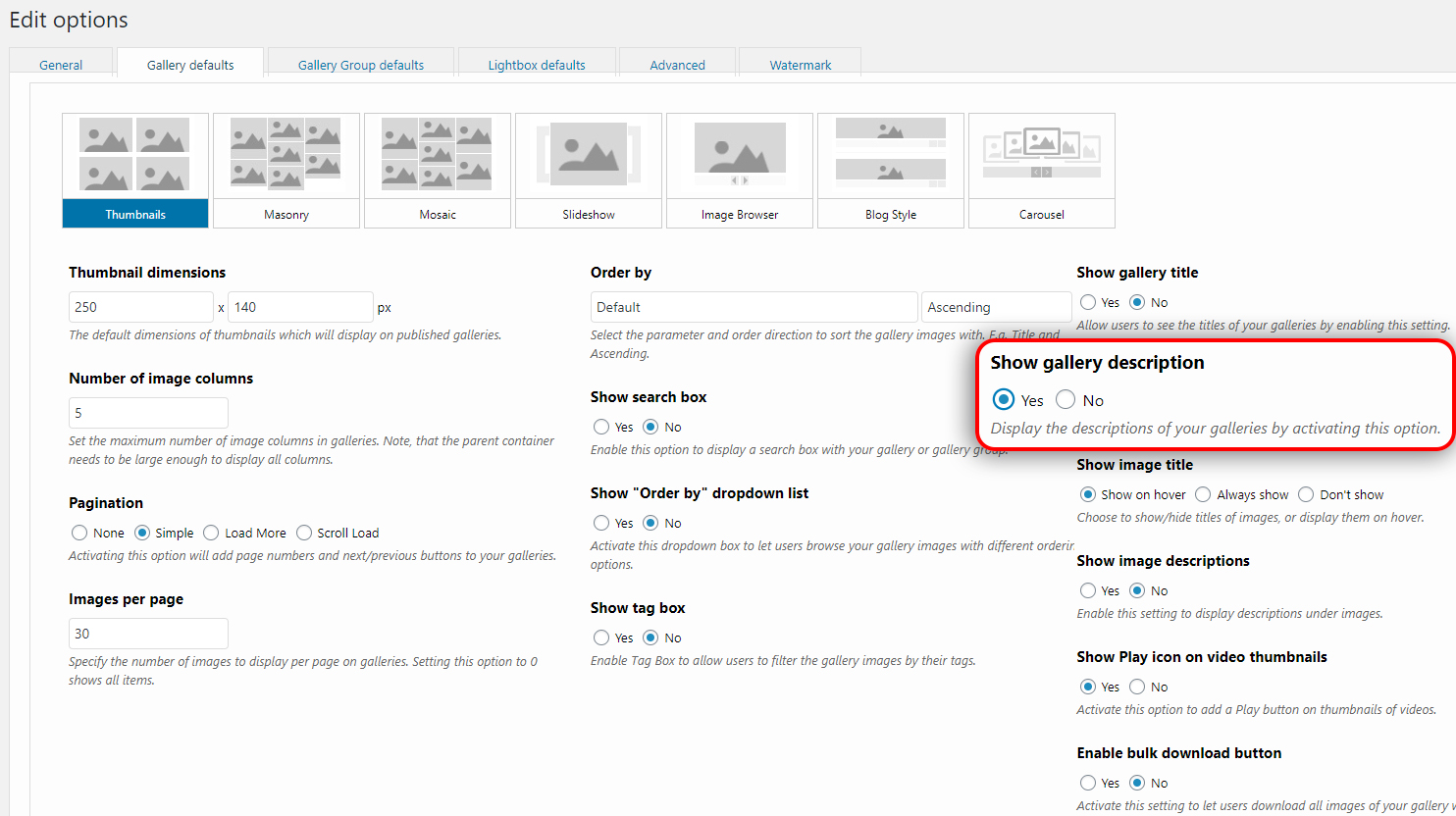 Photo Gallery ECommerce Extension
Once you have created your checkout options using Stripe and have linked it to a gallery then published it, in accordance with SCA (Strong Customer Authentication), the user will need to go through a multi-factor authentication, verifying their identity, when making a purchase. SCA is a requirement for customers using European banks.
Slider
The new option in the 10Web Slider plugin now allows you to define your screen size and by defining it, hide the film strip on small screens.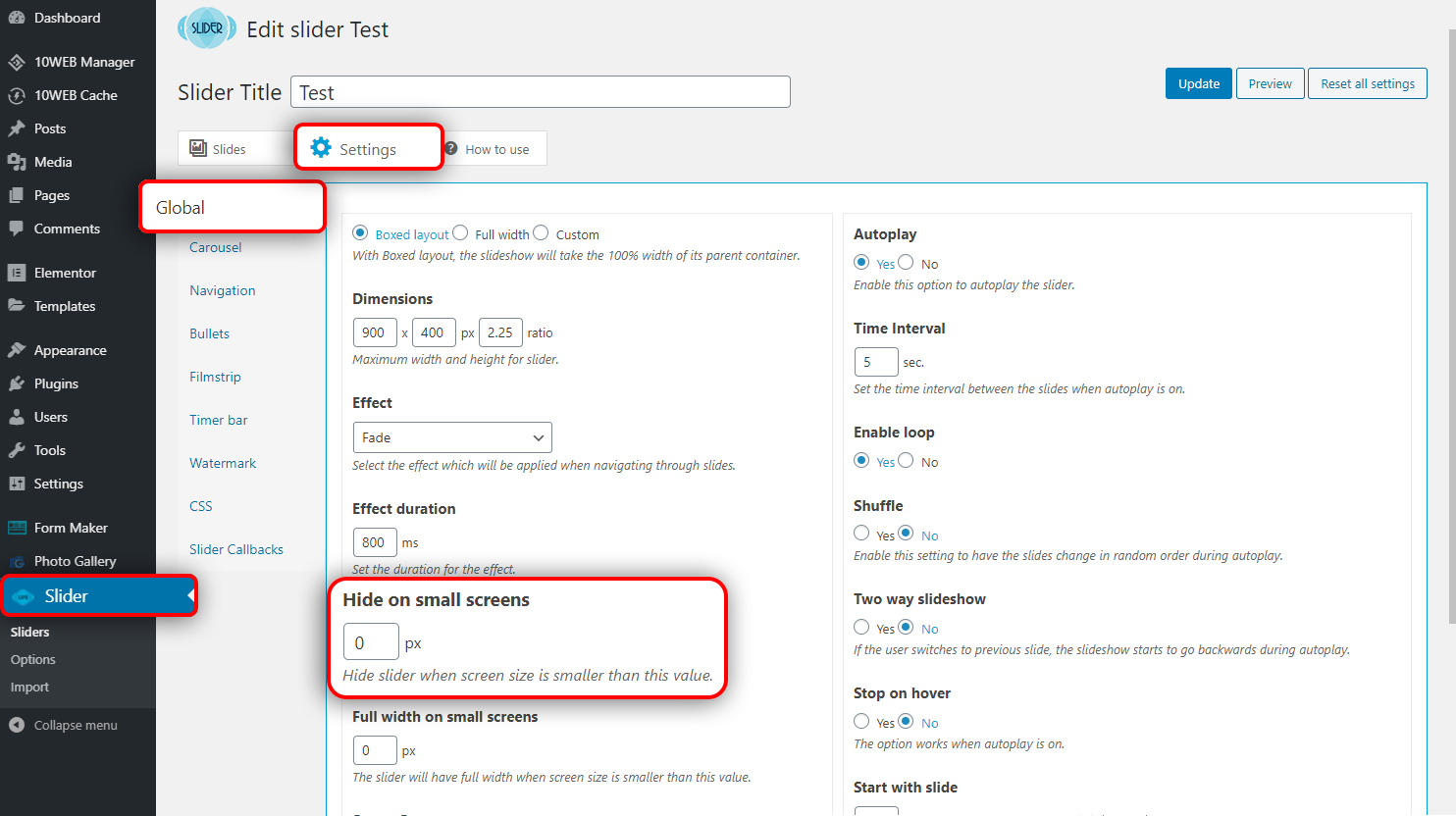 10Web Builder
When editing a gallery in the 10Web Builder, now you are taken to the shortcode page of the gallery allowing you to have the full range of options for editing.
Now you can upload custom fonts in various file formats using the Elementor plugin. The fonts you upload here will be available to you when you are editing in the 10Web Builder for Elementor.
It's common to import multiple templates to find the one that is best for your website. This however, can take a toll on your memory. Now, when you import a new template, all data from the previous template will be deleted.
In the Call to Action Widget, we have now added the option to set Padding for the button. This will allow you to achieve the design and look you want.
Originally published at: https://10web.io/blog/wp-plugin-updates-02-2020/