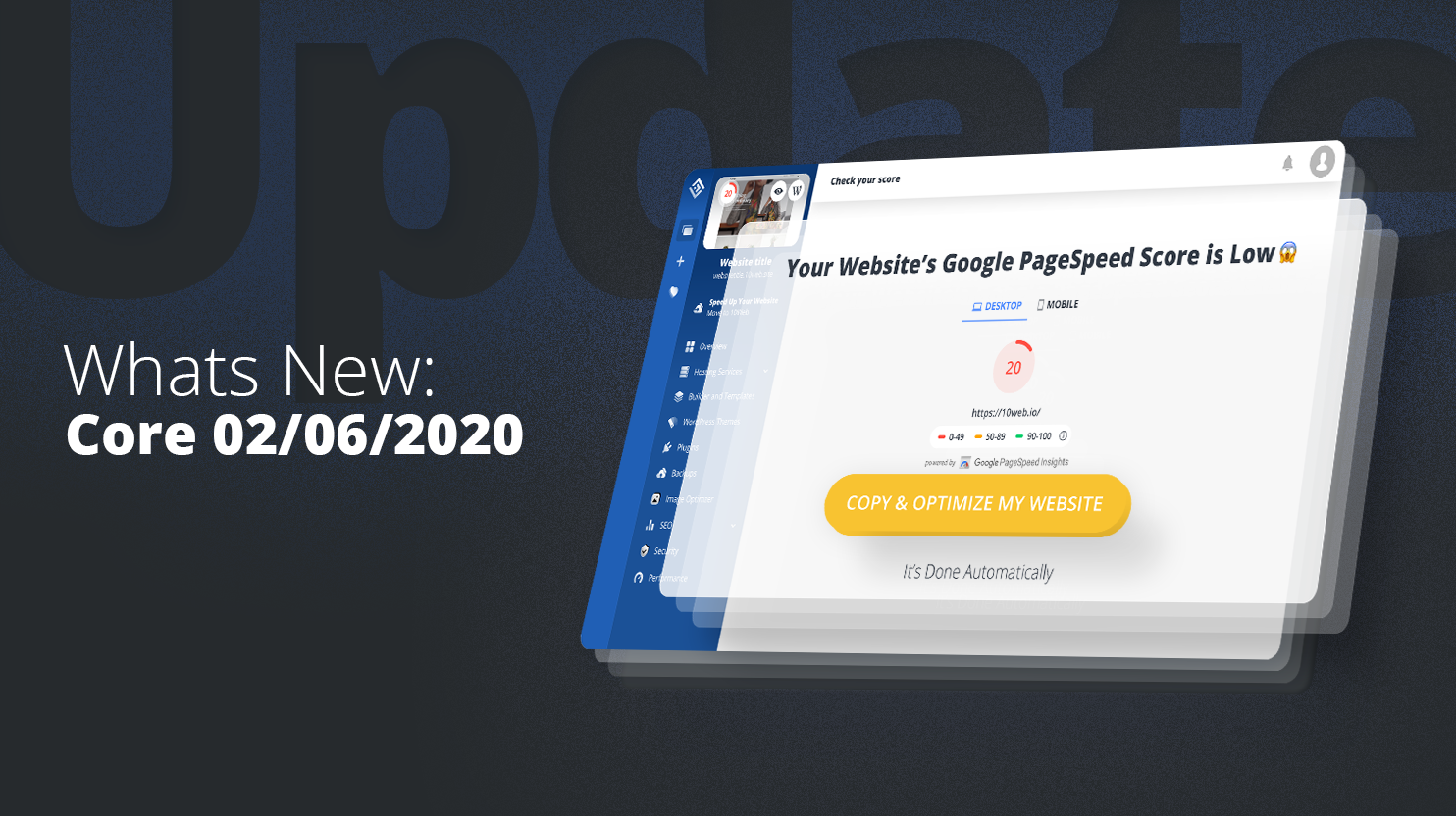 Automation is a key point for this period. As a result of automation, we have reached improvements in the migration of websites and have ensured that your migrated website is automatically optimized and protected by our improved security service.
PHP 7.4 support
10Web now supports the latest PHP 7.4 Engine.
Option to Set Backup Restore Points
We have limited our backup points starting from a minimum of 100 to a maximum 1000. Meaning, you can go back to a maximum of 1000 backups.
Automated Website Optimization
We have exciting automation that will ensure your website loads fast. Once you have migrated to 10Web, your website will automatically be optimized. How does automated optimization work? As soon as your website is migrated the 10Web Speed optimizer is activated and kicks into action. By default, it will optimize your JS and CSS files using lazy load, it will lazy load photos, videos, and iframes, and it will clear cache after optimization. Along with this, your images will be optimized without compensating for their quality.
Redirects, Invoices, and Hosting Redesigned
For this release, we have redesigned the Redirects page of the 10Web Dashboard, unifying it with the design of the website. We have also redesigned the invoice forms. Now when you download your invoice, the information is more structured, understandable, and user friendly.