If you do not receive form submissions to your email address, this could be related to the configurations on your web hosting. You can troubleshoot this the following way.
1. Install and activate Easy WP SMTP plugin on your WordPress site.
2. Go to Settings > Easy WP SMTP page, then click on Test Mail tab where you will find a quick testing tool.
3. Send a test mail to your email address and check whether it reaches your inbox or spam folder.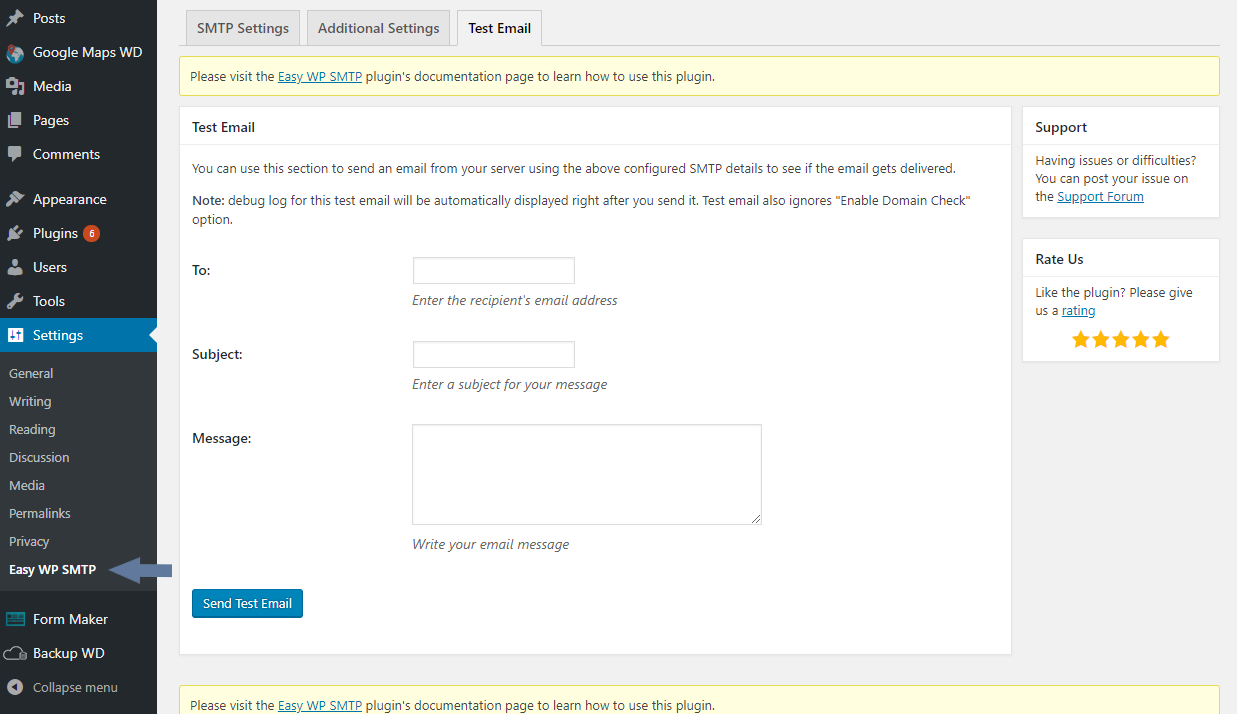 If the test email will be sent, the issue is triggered by Form Maker plugin, and we will need to have a closer look. So please contact us with the following email address: support@10web.io

But in case the test mail fails, the problem is on the server of your website. Please contact your hosting provider in this case, and ask them to enable SendMail for your site.