If you'd like to add links to gallery thumbnail images, please make sure to enable Redirect to URL option first. You can do that the following way:

1. In case you have the latest version of the plugin, navigate to Photo Gallery > Options page, and set Image Click Action option to Redirect to URL from General tab.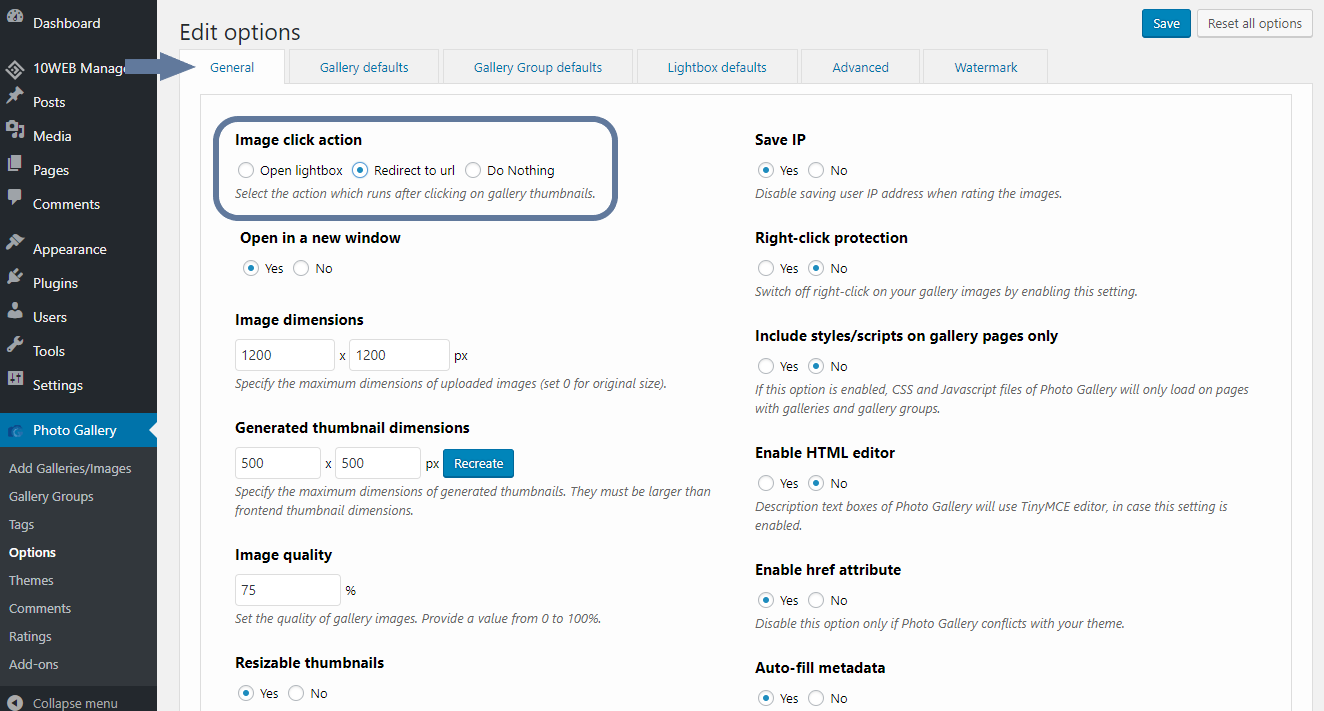 2. If the version of Photo Gallery on your site is older than 1.4.0 (Free) / 2.4.0 (Premium), set Image Click Action to Redirect to URL from Thumbnail Options tab of Photo Gallery Options > Shortcode Defaults page.

Then open the gallery where you wish to add URLs and provide the necessary links in Redirect to URL text box.

Lastly, when you insert your gallery into a page or post, make sure Image Click Action option is set to Redirect to URL in shortcode toolbox as well.