To save lots of time, WordPress slider plugin provides its Import/Export feature, letting you move created sliders from one site to another. With just a few clicks, you can have all slideshows uploaded and built on your second website.
Prior to transferring the sliders, make sure to install Slider to the destination site. Let's begin discussing exporting and importing options.
Exporting Sliders
Navigate to Slider > Sliders page to export slideshows. Mark the sliders you would like to export, then select Export option from Bulk Actions. Afterward, press Apply button and sliders will start downloading immediately.
You can choose to transfer the slider with images and settings, or alternatively, just export the settings and add your own slides afterward.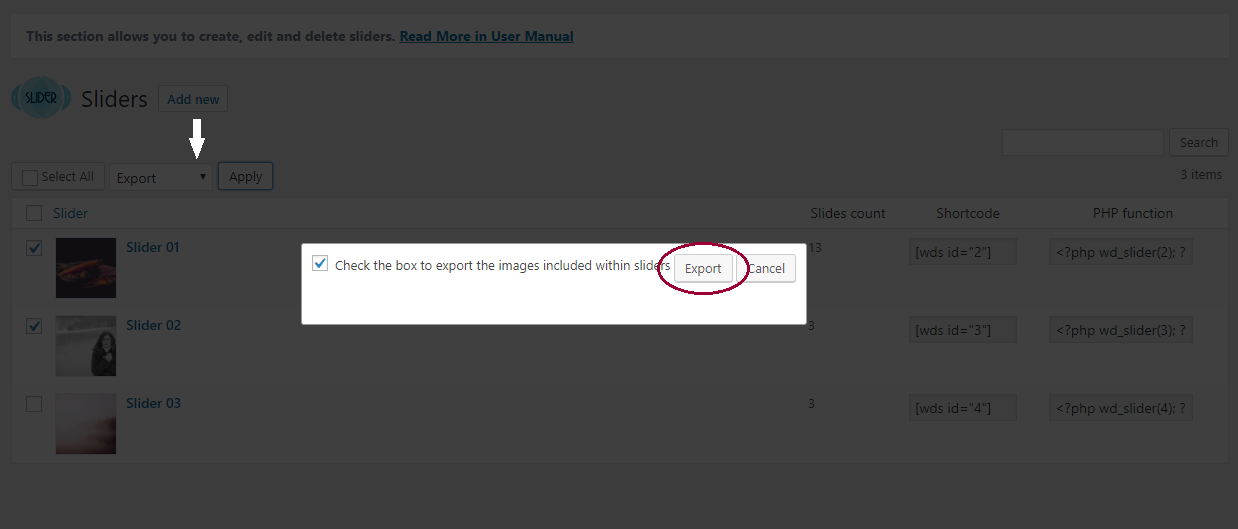 Importing Sliders
To import the downloaded sliders, go to Slider > Import page first. Use Choose File button to browse the exported slider. Select the file, afterward, click Import button. The slider will be added automatically.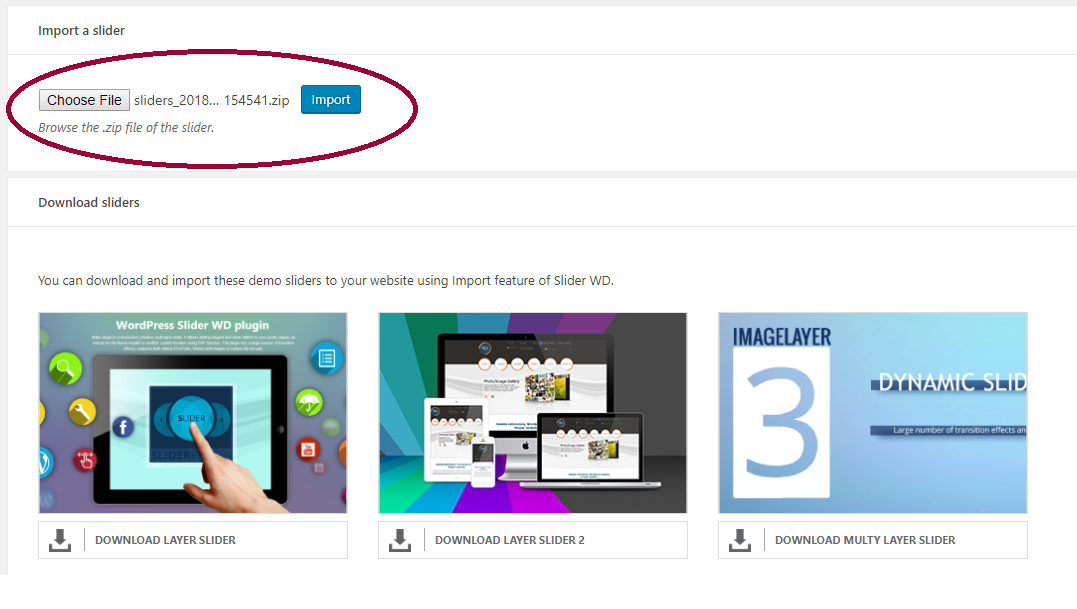 You can also import slideshows from 10Web Demo site and import them to your website. Just press the Download button below each slider, and follow the steps described above.