WordPress Photo Gallery plugin also allows you too embed images and videos from the following social media websites:
YouTube,
Vimeo,
Instagram,
Flickr (only images),
Dailymotion.
To begin embedding images and videos, add or edit your gallery, then click on Embed Media button. A popup box will open with examples of image or video links.
All you need to do is to copy the correct URL of your media into the input of this popup, then press Add to Gallery. The specified image or video will be listed in your gallery afterward.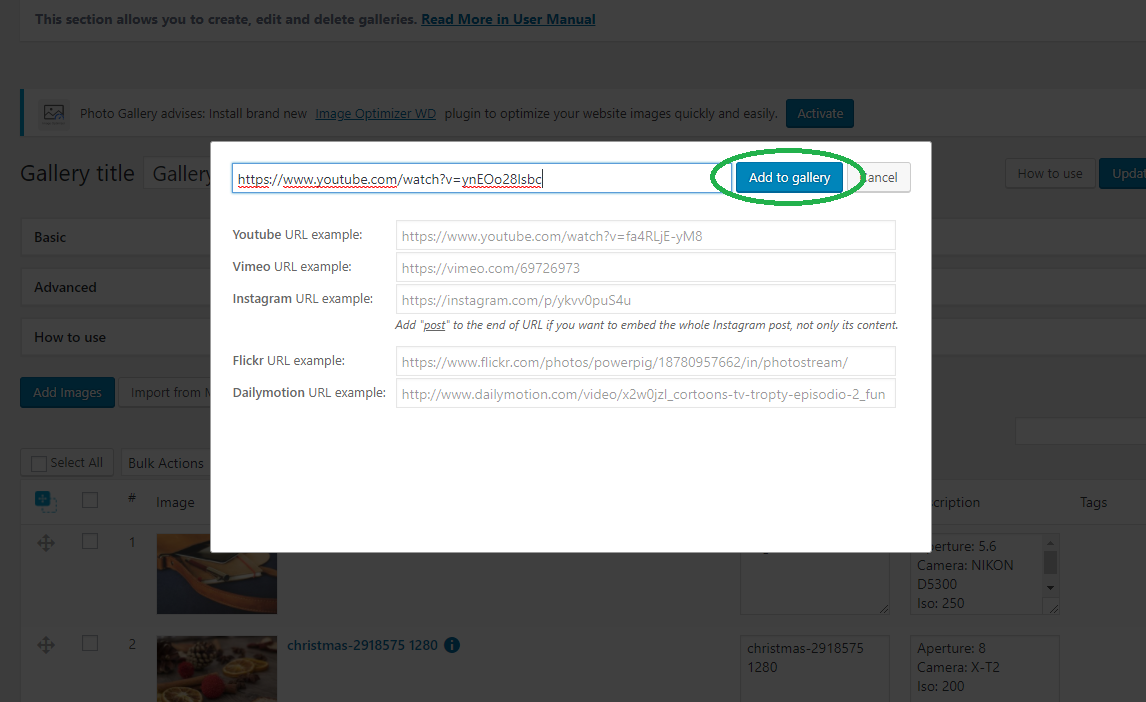 Important!: Crop, Resize, Reset and Set Watermark features do not apply to embedded images.
Creating Instagram Gallery
Besides embedding single posts into photo galleries, the plugin also lets you bring multiple items from Instagram with its Social Bulk Embed feature.
To start embedding Instagram images, firstly, you need to sign in to Instagram. You can do that from Photo Gallery > Options page. Open Advanced tab, then expand Social tab. You will find Sign in to Instagram button. Click on it to login to your account.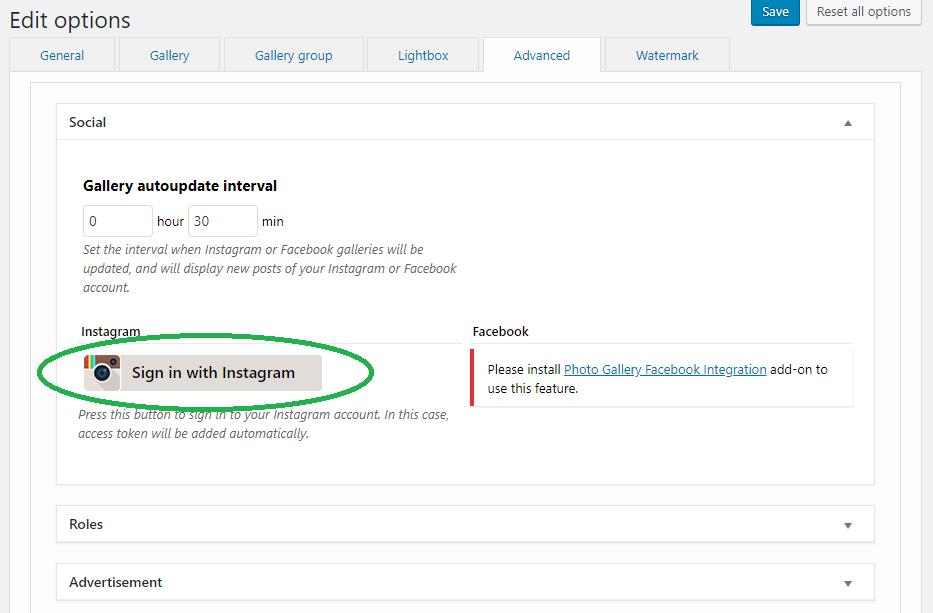 This provides Photo Gallery with an access token of Instagram API. The access token allows the plugin to bring images and videos of your Instagram account to your galleries.
In case you are logged in to your Instagram account on your web browser, the plugin will ask for access permissions, then sign you in automatically. Otherwise, you need to login with your username and password, afterwards, confirm the permissions.
After configuring the access token, navigate back to your gallery and click Social Bulk Embed button to start integrating social media images.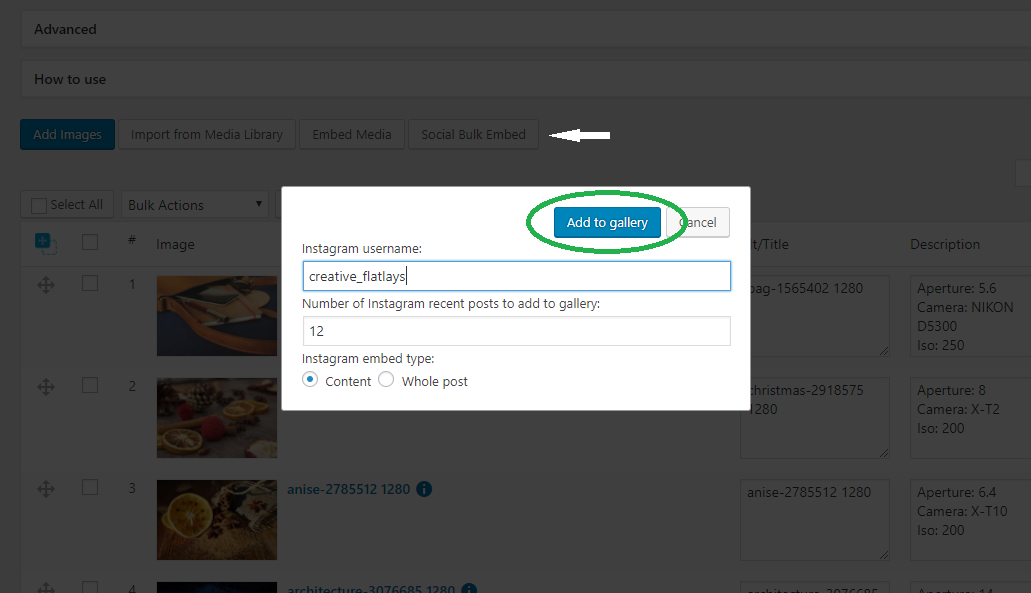 You need to configure the following 3 settings:
Instagram username. Specify the username of your Instagram account, from which the posts will be fetched from, e.g. creative_flatlays. Make sure to write it without additional symbols.
Number of Instagram recent posts to add to gallery. Set the number of recent posts you wish to bring from the selected Instagram account to your gallery.
Instagram embed type. Select Content option to bring the images or videos only, or Whole post, to fetch post descriptions, likes and comments also.
After these options are set, click on Add to Gallery button, and your Instagram posts will appear in your photo gallery.
Important! The images can only be loaded from the Instagram account you are signed in with in Photo Gallery plugin.
Make sure to hit Publish or Update to save the changes.