10Web offers a large library of free and premium 10Web plugins, managed right from our Automated dashboard. To manage your plugins, log into your 10Web dashboard and click on the site for which you would like to install and manage the plugins.
To the left of your dashboard, click on Plugins. From this page, you can:
View active plugins

Check for available updates

Install, activate, deactivate, and delete plugins
How to install Free & Premium plugins from the 10Web dashboard
In the Plugins page, go to the top right corner of the page and click the Add Plugins button.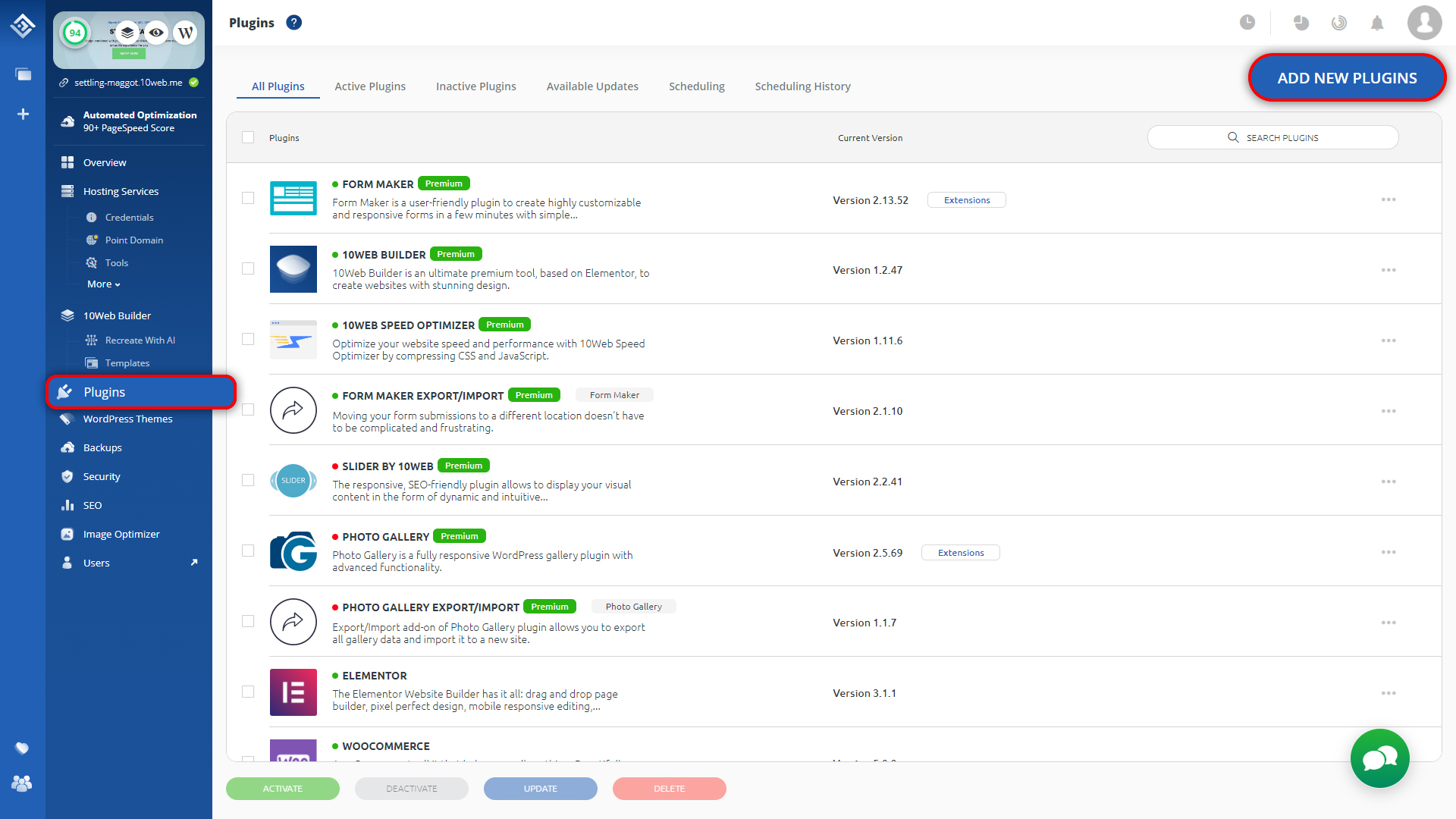 Here you can search for specific plugins, add 10Web plugins and extensions, Upload a plugin from your computer, and search and install from the WordPress repository.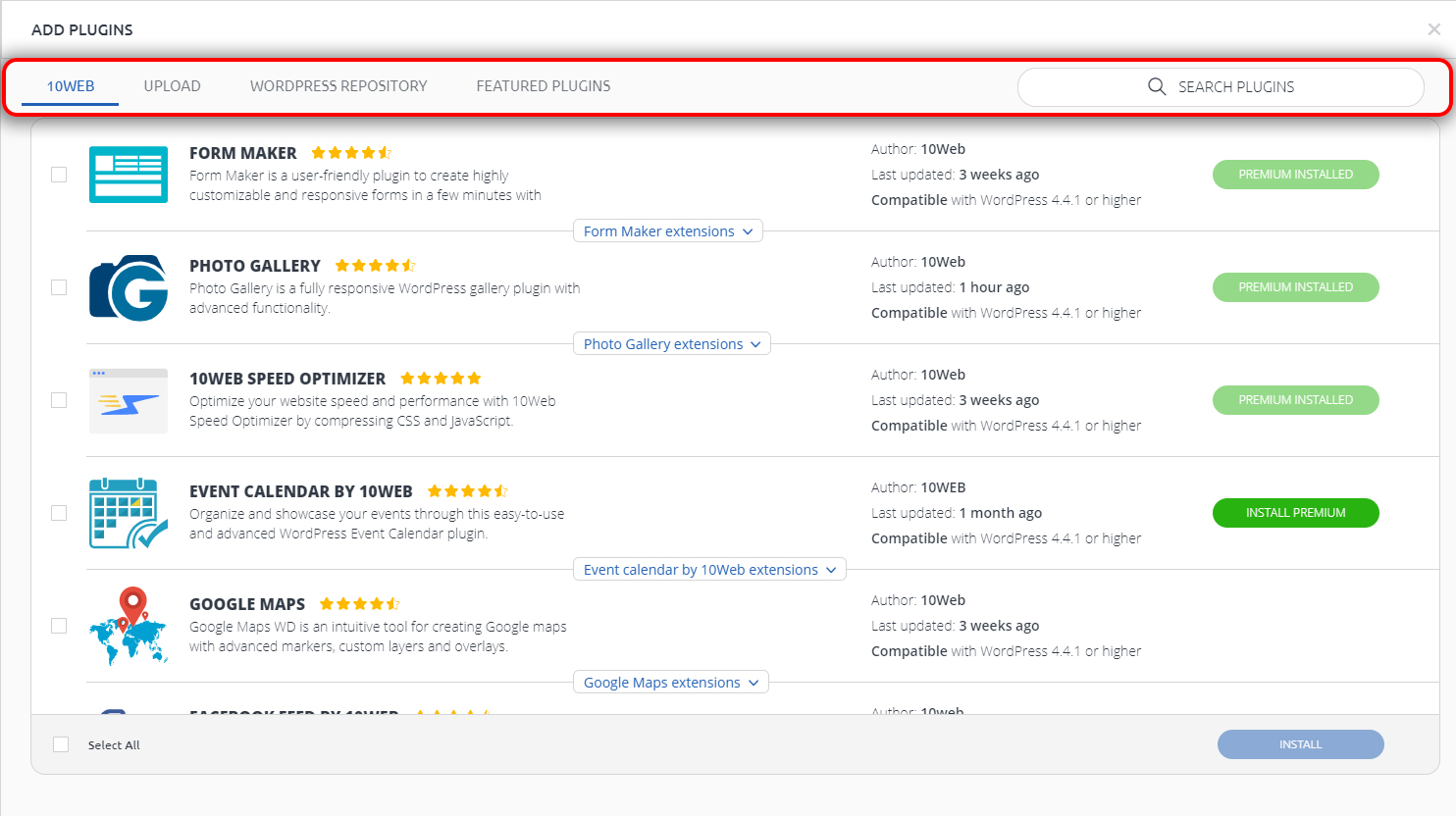 To install a 10Web plugin and its corresponding extensions, simply click the checkbox in front of the plugin and/or extension, then click on Install. For premium plugins, click Install Premium located to the right of each plugin.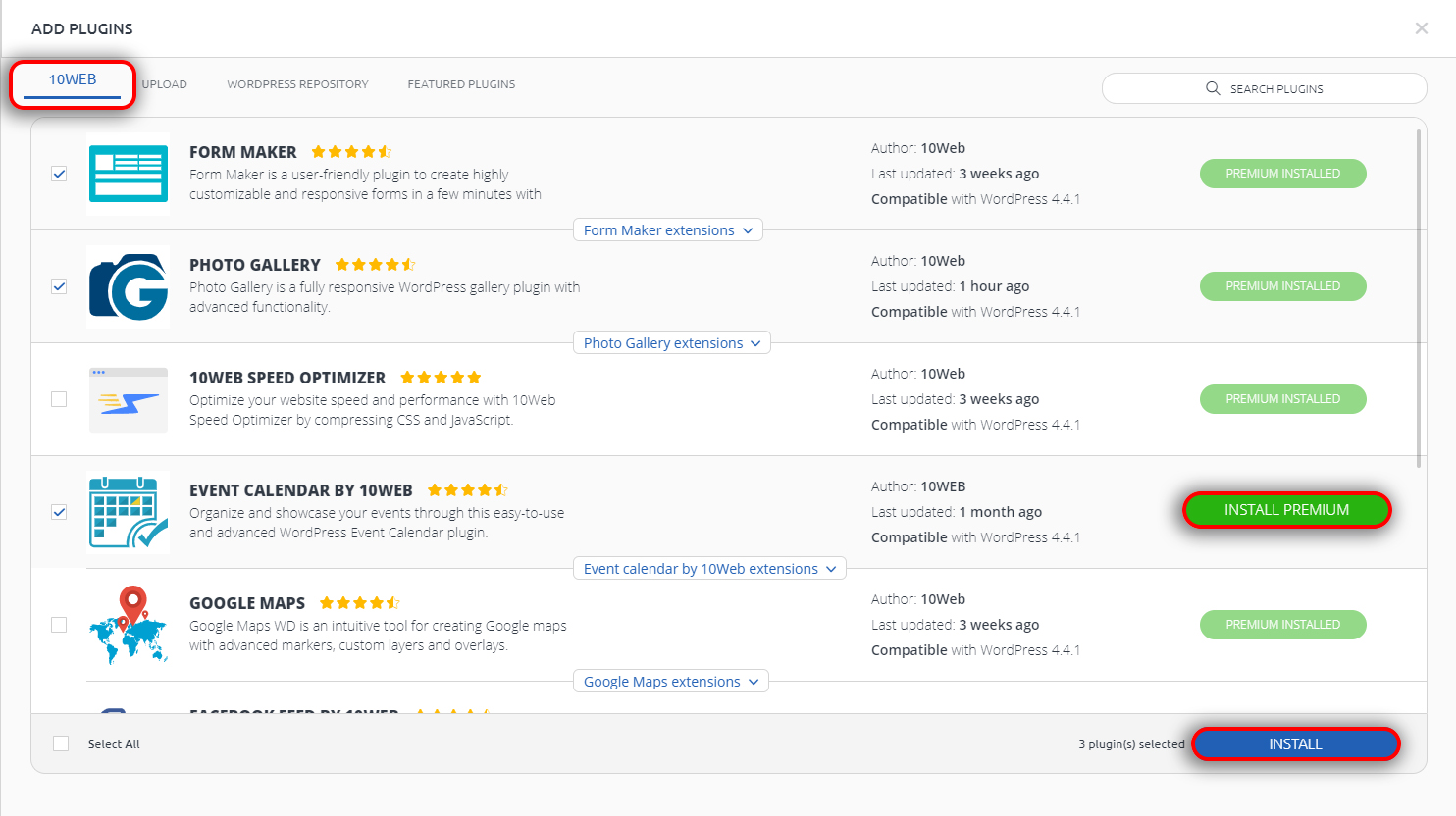 To upload a plugin, go to the Upload tab, click on Choose File to upload automatically.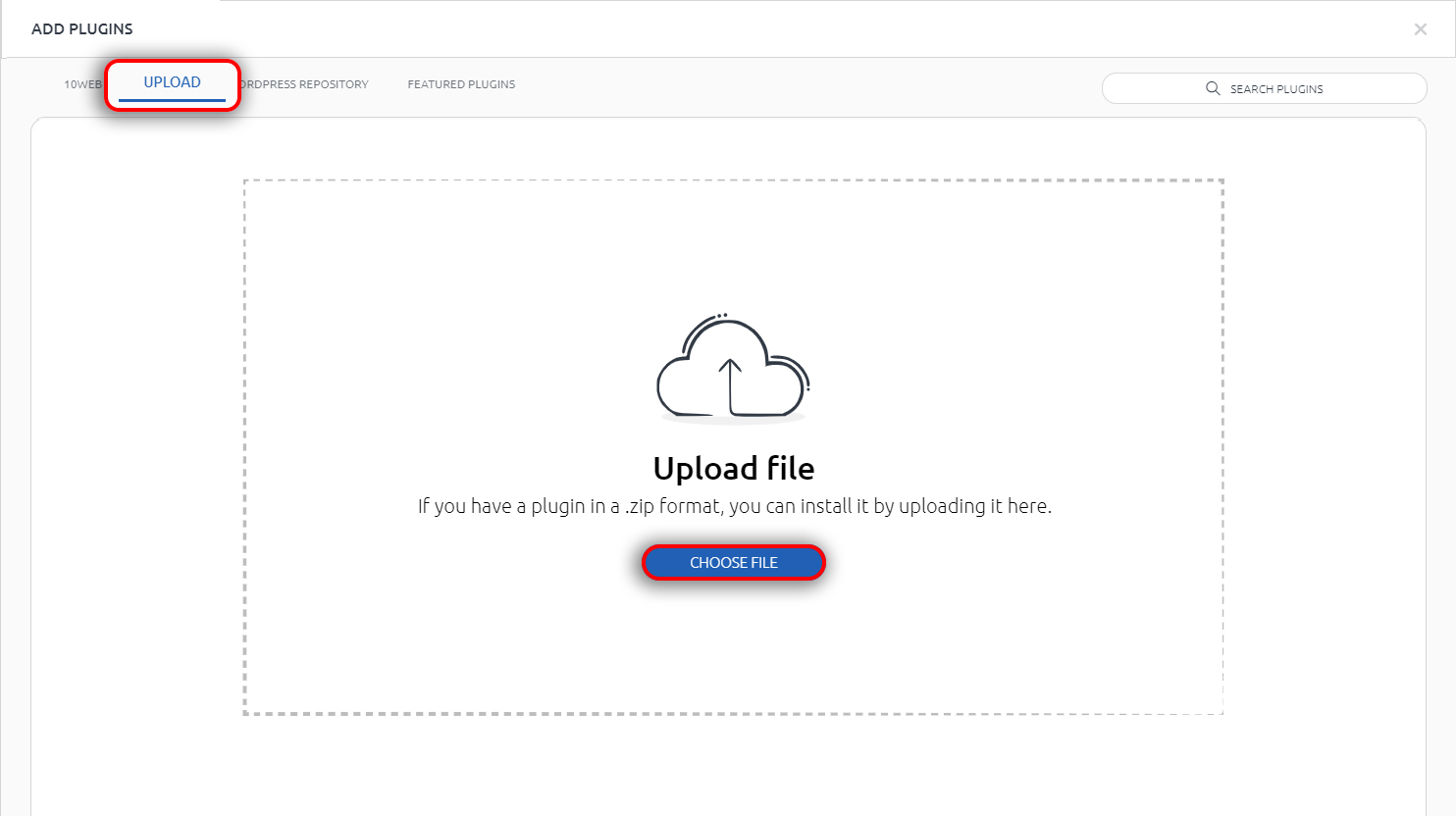 To install from the WordPress Repository, go to the corresponding tab, find the plugin you want, and click Install.