10Web Backup service lets you configure automated backups based on any preferred schedule. To begin the setup, click Scheduling tab and enable this feature. By default, the automated backups are set to occur on a weekly basis.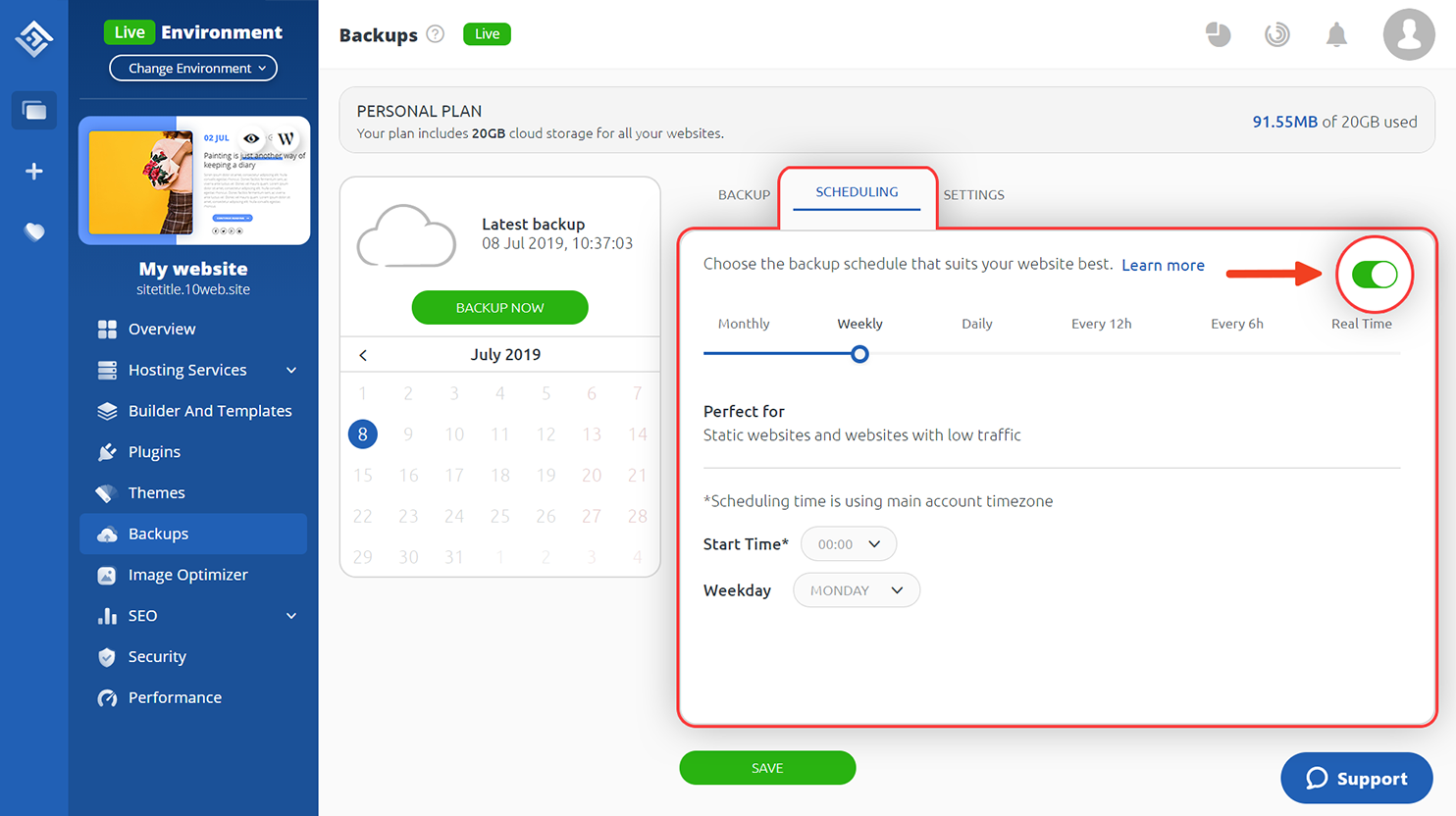 While this is a preferable option for static websites with low traffic, you may wish to consider switching to one of the following instead:
Monthly - perfect for small websites,
Daily - usually used for websites which are updated at least once a week,
Every 12 hours - great for sensitive websites with daily content updates,
Every 6 hours - for high-traffic websites with multiple changes during the day,
Real Time - best for critical websites with hourly content updates.
After choosing the best automated backup schedule for your website, make sure to press Save.