Let's begin by setting up the Backup service offered by 10Web. Navigate to Backups toolbox to enable and manage the backup operations on your WordPress site. Press Enable Backup Service to activate the service. After just a few seconds, the setup will be finished and you will be provided with the necessary backup tools.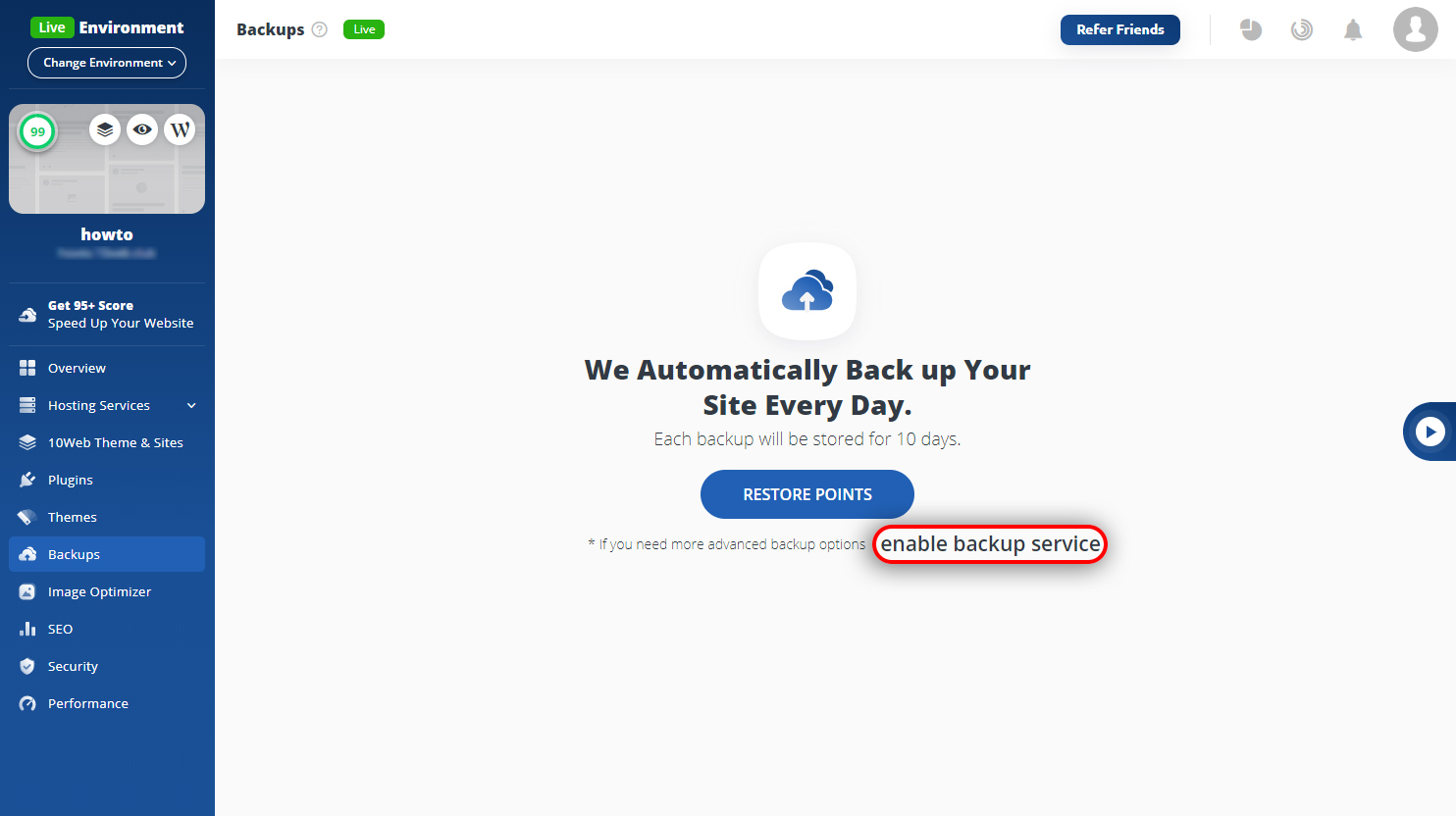 Before initiating a backup process, navigate to the Settings tab and select the website components to backup:
Files - the backup service will copy all files of your website and create an archive,
Database - the MySQL tables of your WordPress database will be backed up.
In the Settings tab, you can also set your Backup Limitation. A minimum of 100 to a maximum of 1000 backups. Choose that which works for your website and click Save.
Here, you can also delete all of the backups your have done. Click on the red, Delete Backup button to delete the backed up files. Please keep in mind, this will delete all backed up files. 
As the preferred options are selected, run your very first backup by pressing the Backup Now button.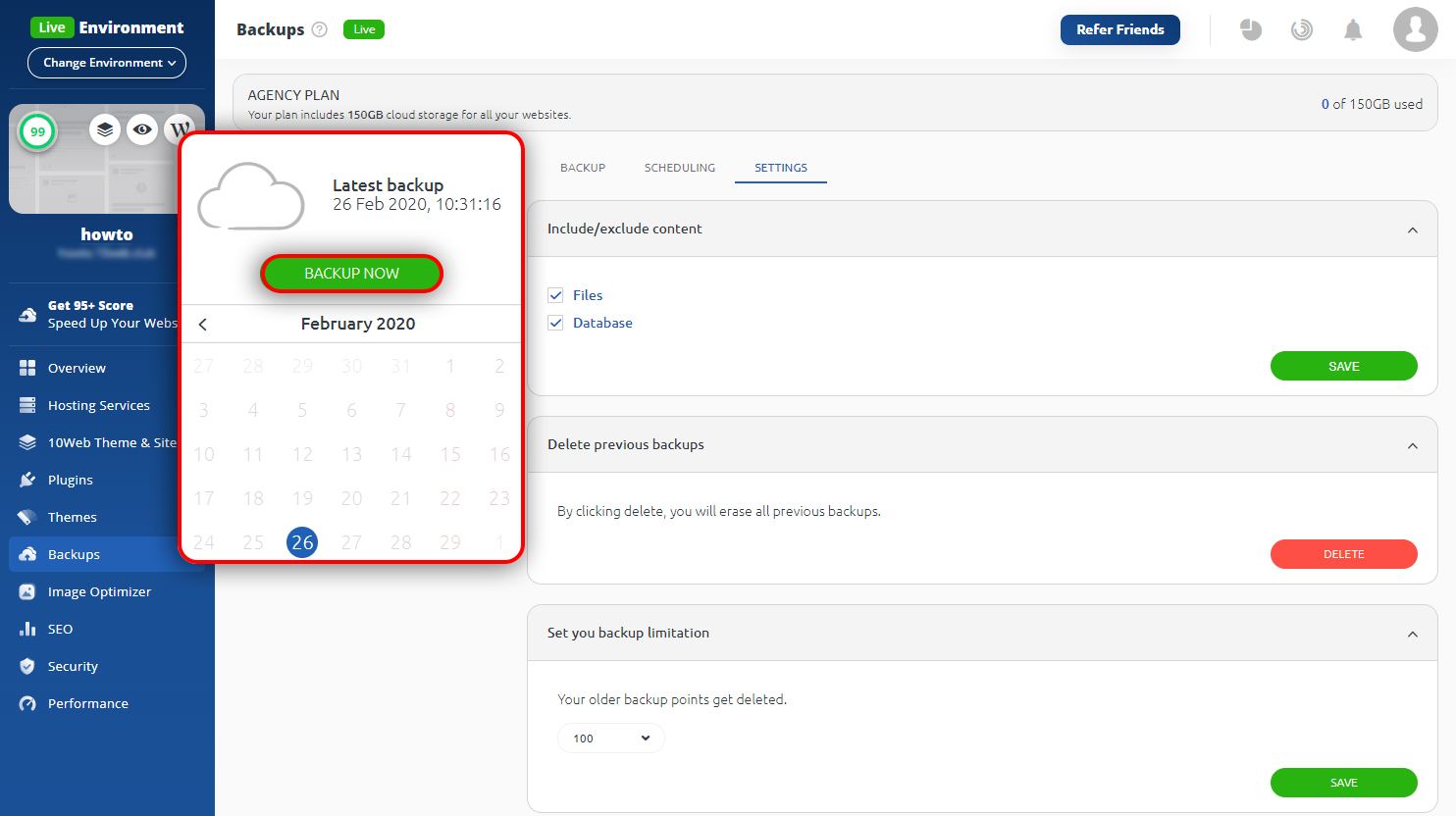 Depending on the size of your website files and/or database, the process can take a few minutes. After each backup operation is completed, 10Web Dashboard provides respective data under the Backup tab along with a calendar showing you the dates of all of your backups. Under this tab you can:
review the backup time and its size
restore the backed up files and/or databases
download the backup file