To begin creating your first feed, navigate to Feeds page of Instagram Feed plugin. This page contains a list of all your feeds created with the plugin. You will see the feed of your Instagram profile appearing on this list.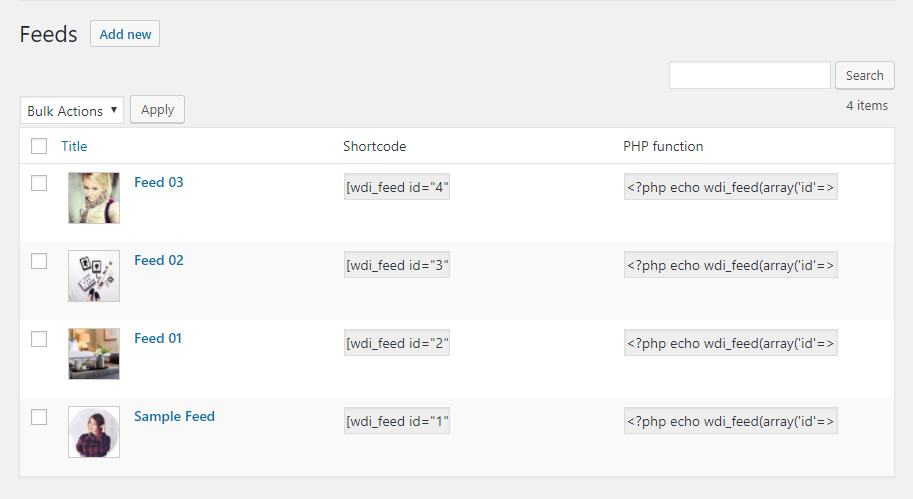 Press Add New button to start building your feed. Firstly, make sure to set a Feed Title for your feed. Then, let's configure the mandatory settings which are necessary for displaying the feed. Click on Media bar to expand these options.
Configuring Feed Media
Use Feed Media drop-down box to choose the content of your Instagram feed. You can display feeds containing images and videos of your Instagram account.
You will simply need to fill in Feed Username and hashtags input box without the @ sign. Press Add button to apply the username or hashtags.
Important! Graph API endpoint for the recent media of hashtags returns only public media published within the last 24 hours. If your hashtag feed does not display any posts, please switch from Recent to Top media from the feed settings.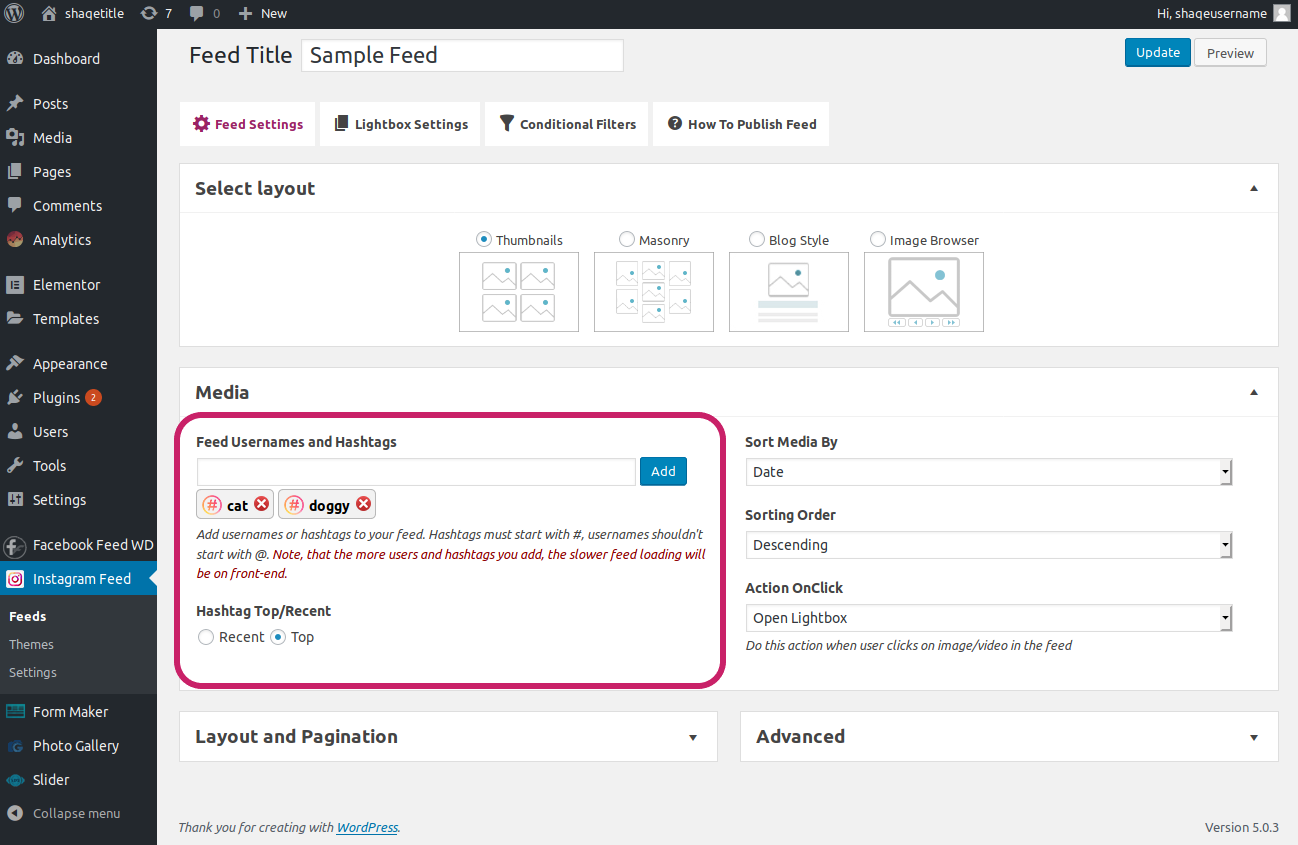 You can customize the sorting of the media on your feed using the following settings:
Sort Media By allows you to choose the parameter, based on which the photos and videos on your Instagram feed will be ordered. You can select one of the following:

Date,
Likes,
Comments,
Random.

Sorting Order option lets you specify the direction of ordering the Instagram media on your feed. It can have one of the following two values:
Media section of feed settings also allows you to change the action which takes place after users click on an image. With Action OnClickoption, Instagram Feed plugin provides 4 functions for this:
Open Lightbox. Clicking on a post will open a popup box with the large version of the image or video, letting you navigate through the rest of your feed media.
Redirect To Instagram. This option will redirect users to the same post on Instagram when they click on an item in the feed.
Custom Redirect. Select this option and specify a link in Redirect URL input box. Users will be taken to this page after clicking on a post in the feed.
Do Nothing. Clicking on posts of the feed will not trigger any functions.