In this section, you will learn how to edit the Store Locator settings of the WordPress Google Maps plugin.
Store locator will add a circular overlay over the map with a filled center and radius. Then you can see the markers which are located within this circle: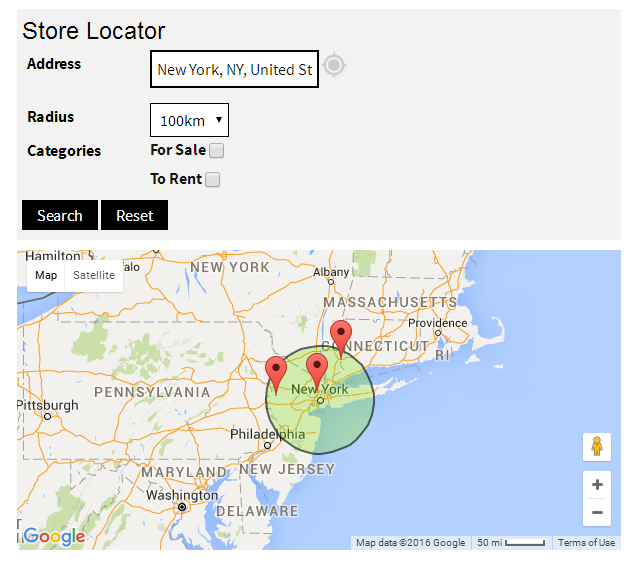 Enable Store Locator. Choose whether to have store locator feature enabled for your map or not.
Window Width. Choose a fixed size for the store locator window in pixels either percentage of the content area.
Window Position. Chose the Store location window position relative to the map. Distance In. Choose the measurement unit- kilometers or miles.
Circle line + fill. Define styles and colors for the circular overlay edge (line) and fill (covered area).