Websites Hosted at 10Web
For websites that are hosted at 10Web, the AI Assistant is one of the tools that is included as a part of our Automated WordPress Hosting platform. The assistant is housed and works in conjunction of our 10Web Builder. In the 10Web Builder, you will find the AI Assistant, our custom made website Templates, and the drag and drop Builder which extends Elementor free, by offering all the premium widgets you need to create your website. Lets dive into how to use this groundbreaking tool.
Once you have created a new WP install, you have the choice to go ahead and use one of the custom designed templates, or Recreate With AI.
To recreate with AI:
Click on the website to go to the website dashboard

Click on Recreate with AI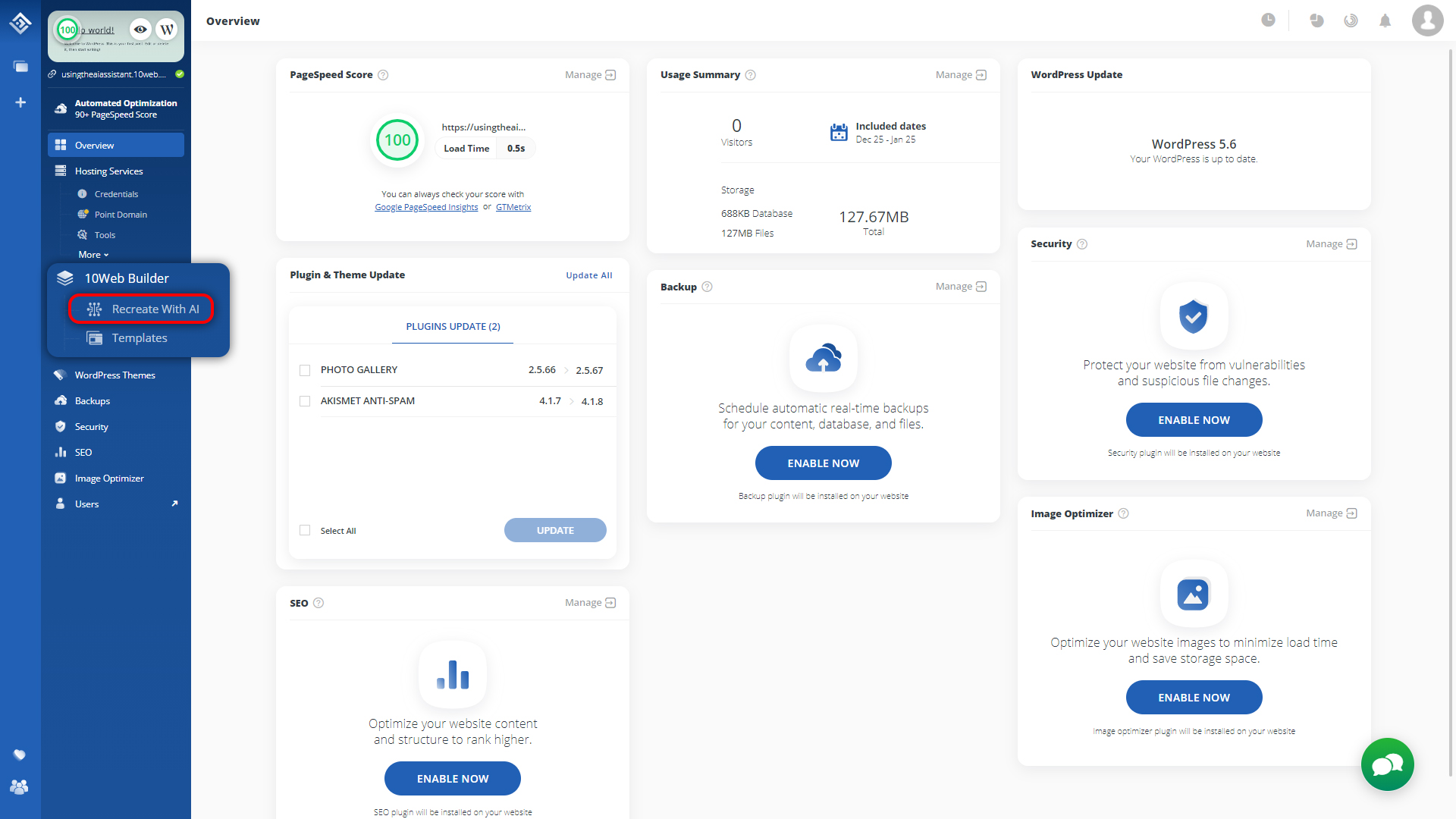 Copy and paste the complete URL of the page you want to recreate
If you want to recreate more pages, click on Add Page and paste the URL as in the step before.
Note: All the URLs must belong to the same domain.
Once you have added the pages you want to recreate, click on Recreate & Import.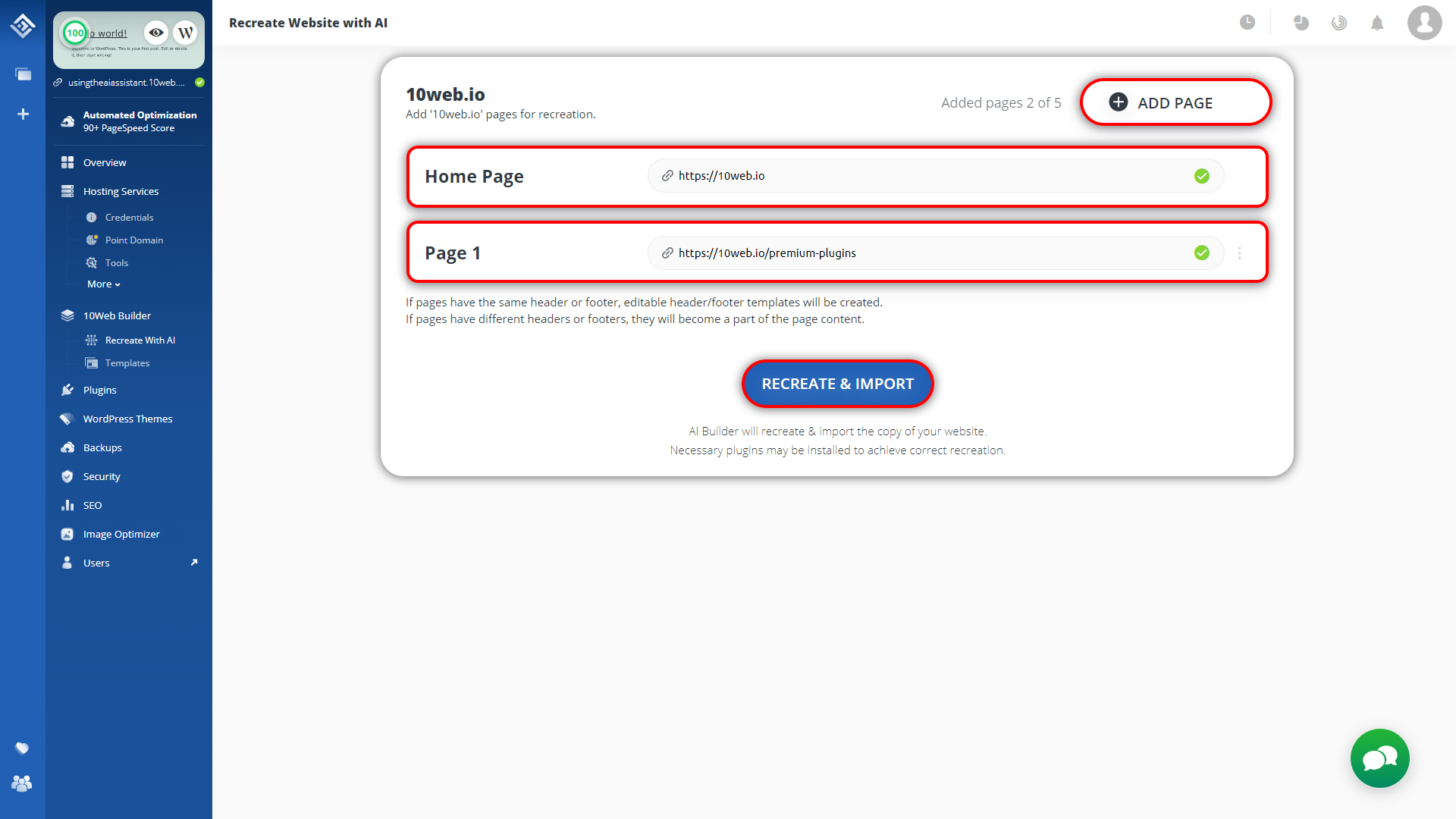 Once your website has been recreated, click View & Edit to view your website.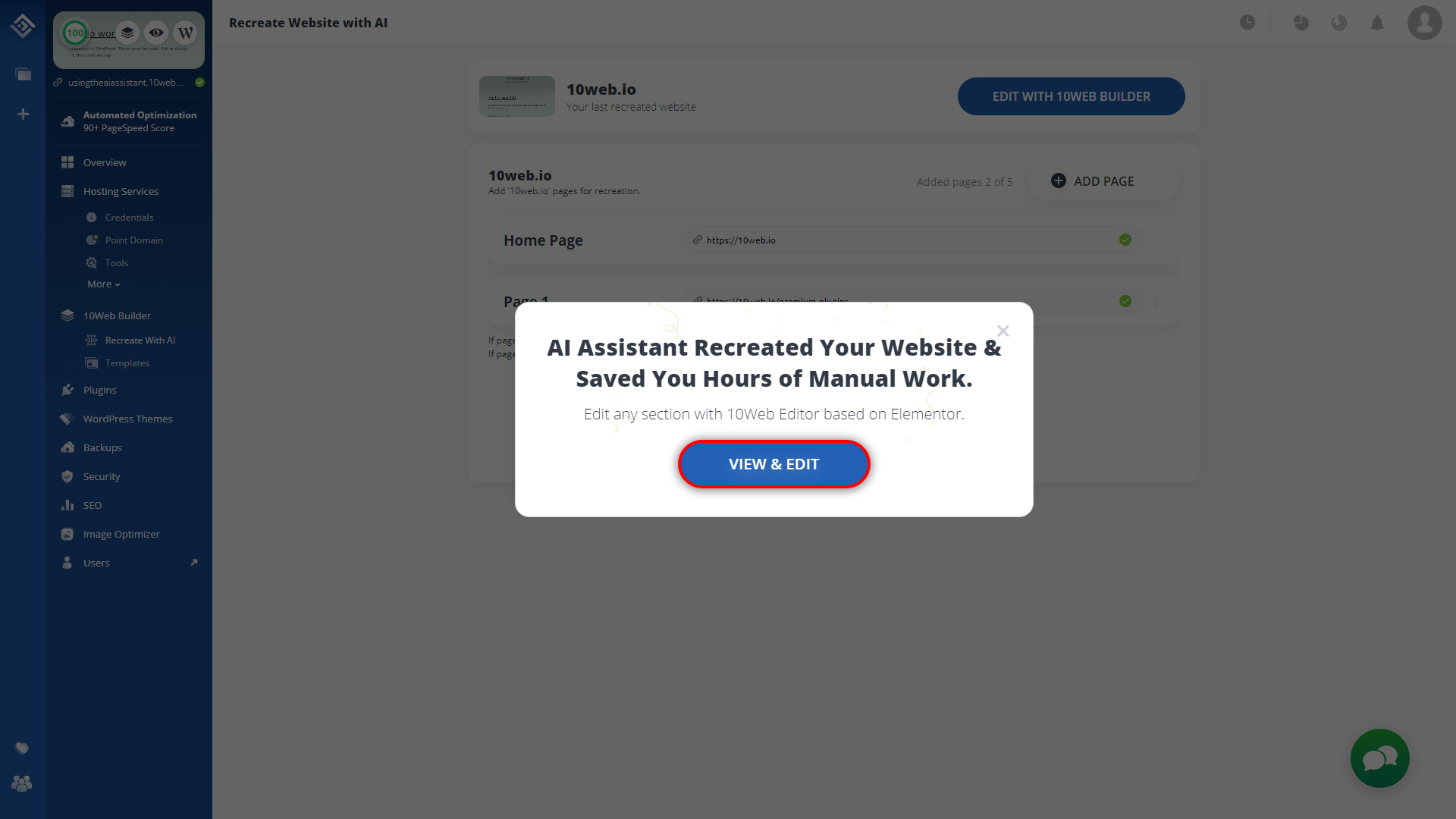 After observing the hours of work the AI Assistant has saved you, click on Edit With 10Web Builder to customize your website.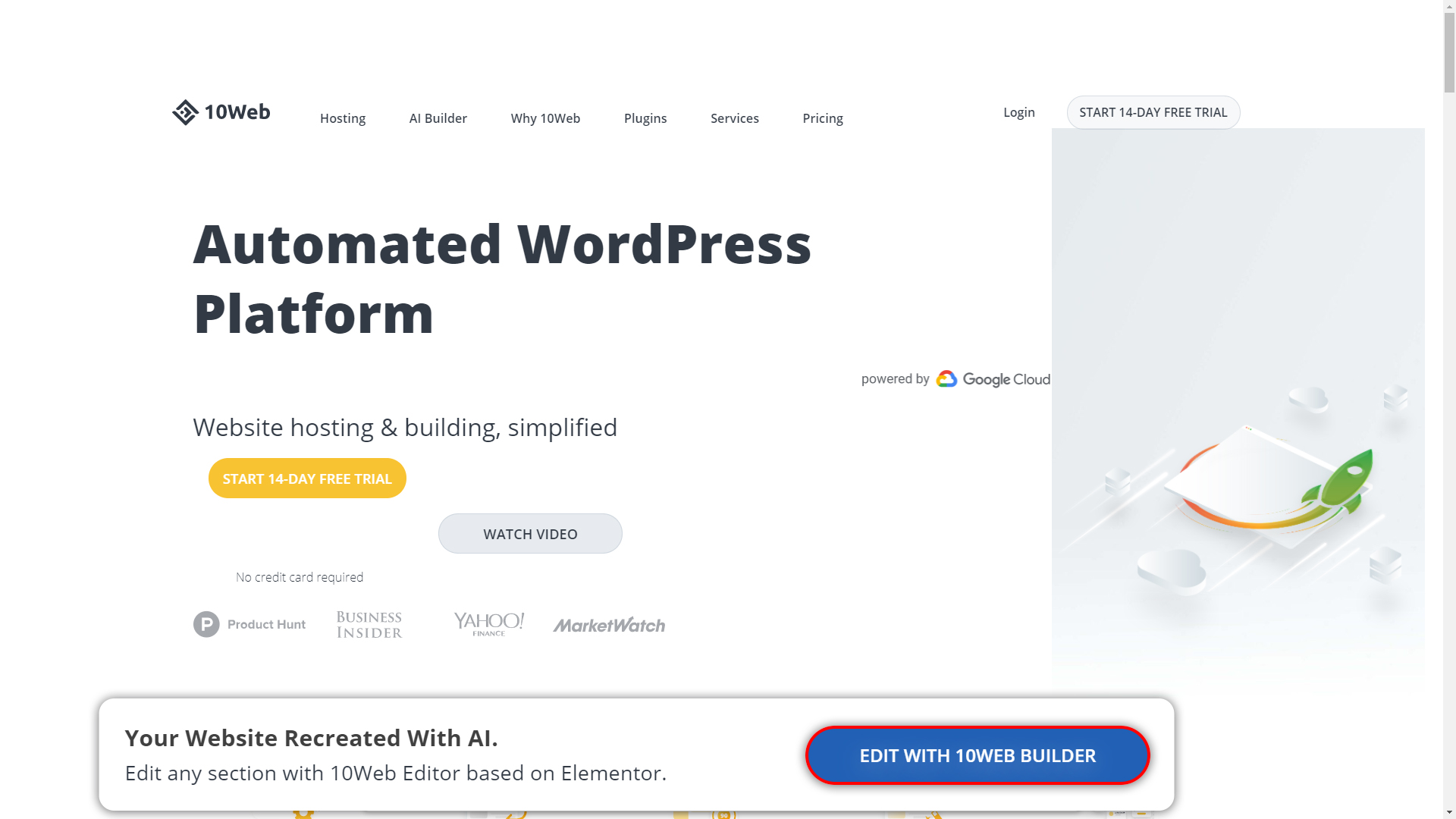 Websites Hosted Elsewhere
If you have a WordPress website hosted elsewhere (with the exception of a localhost) but want to use the AI Builder, well, you can! As long as you have a WordPress website, it doesn't matter where it is hosted. All you need to do is purchase the AI Builder, connect your website to the 10Web Dashboard, and follow the exact steps as in the above sections to recreate your website.