In case you keep receiving spam submissions from certain IP addresses, you can block them from the Submissions dashboard.
Check the spam entries, choose Block IPs option from Bulk Actions, and click Apply. You can unblock these IP addresses anytime.
After clicking Blocked IPs, you will be redirected to Blocked IPs page, where you will be able to block IP addresses by clicking Add IP.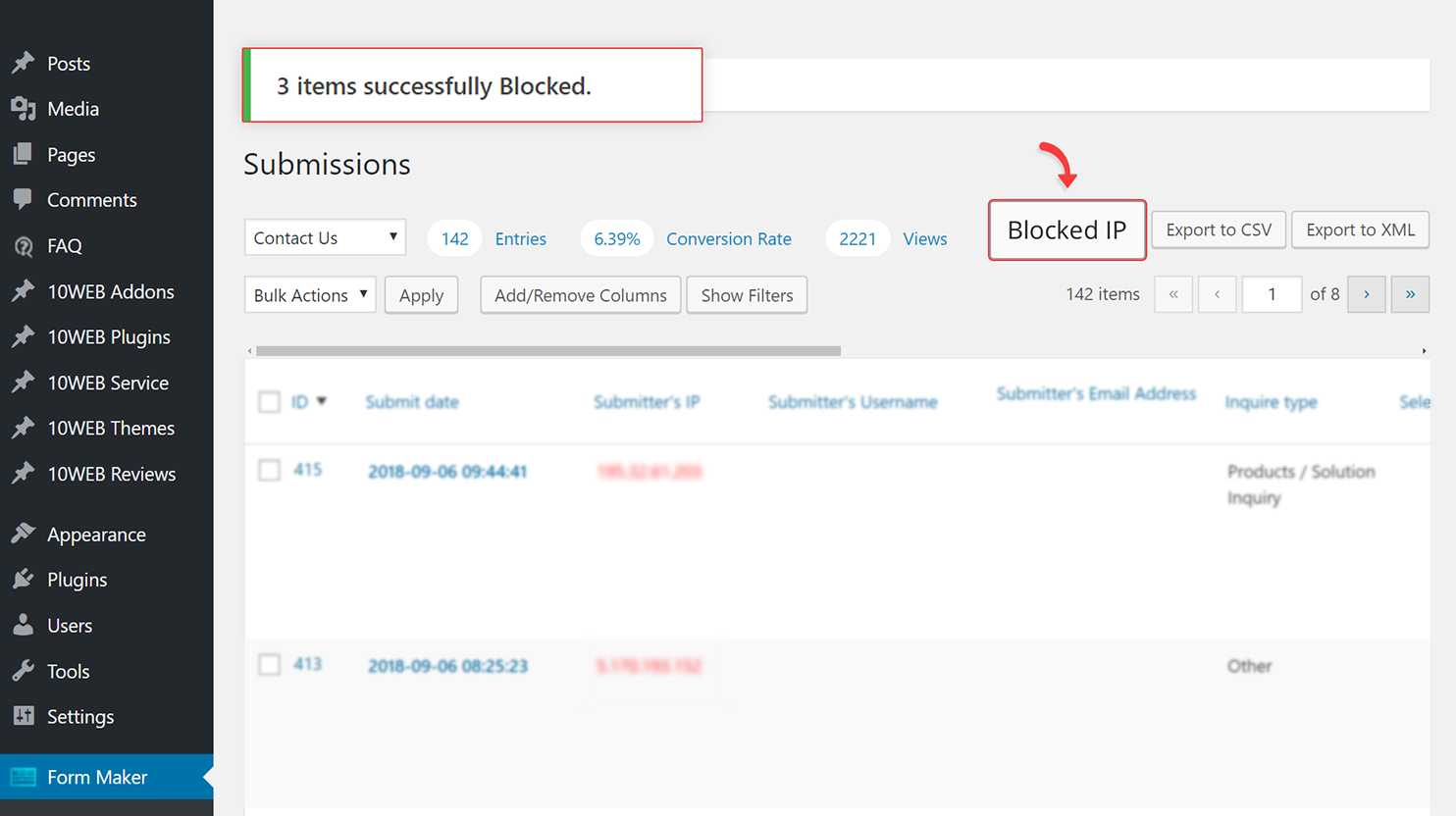 Note: To prevent receiving spam submissions you can also add ReCaptcha or Captcha to your forms․ Read more about setting it up in the Form Maker user guide.