Install User Registration extension as you would a standard plugin. Go to Form options of the certain form, click Registration and enable registration integration.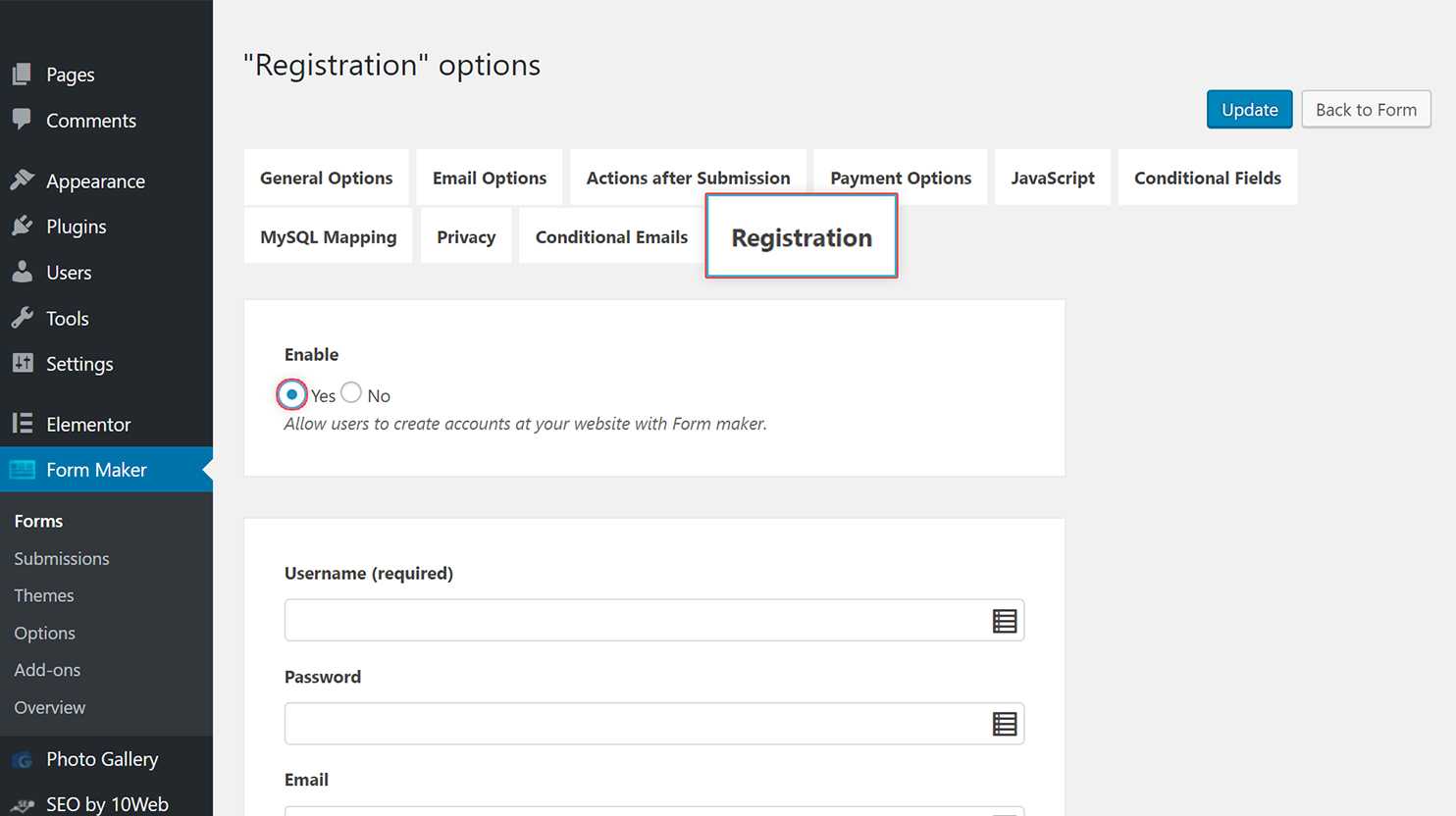 Now, it's time to connect form fields with registration fields. You can connect each registration field with one or more form fields or leave it blank. If you leave it blank, it'll take no info.
The following fields can be taken from the user-provided data: username, password, email, first name, last name, role, biographical info, and website.
Only the Username field is required. With Role option you can automatically assign roles to users or create a conditional field, and assign the appropriate role depending on the user's information.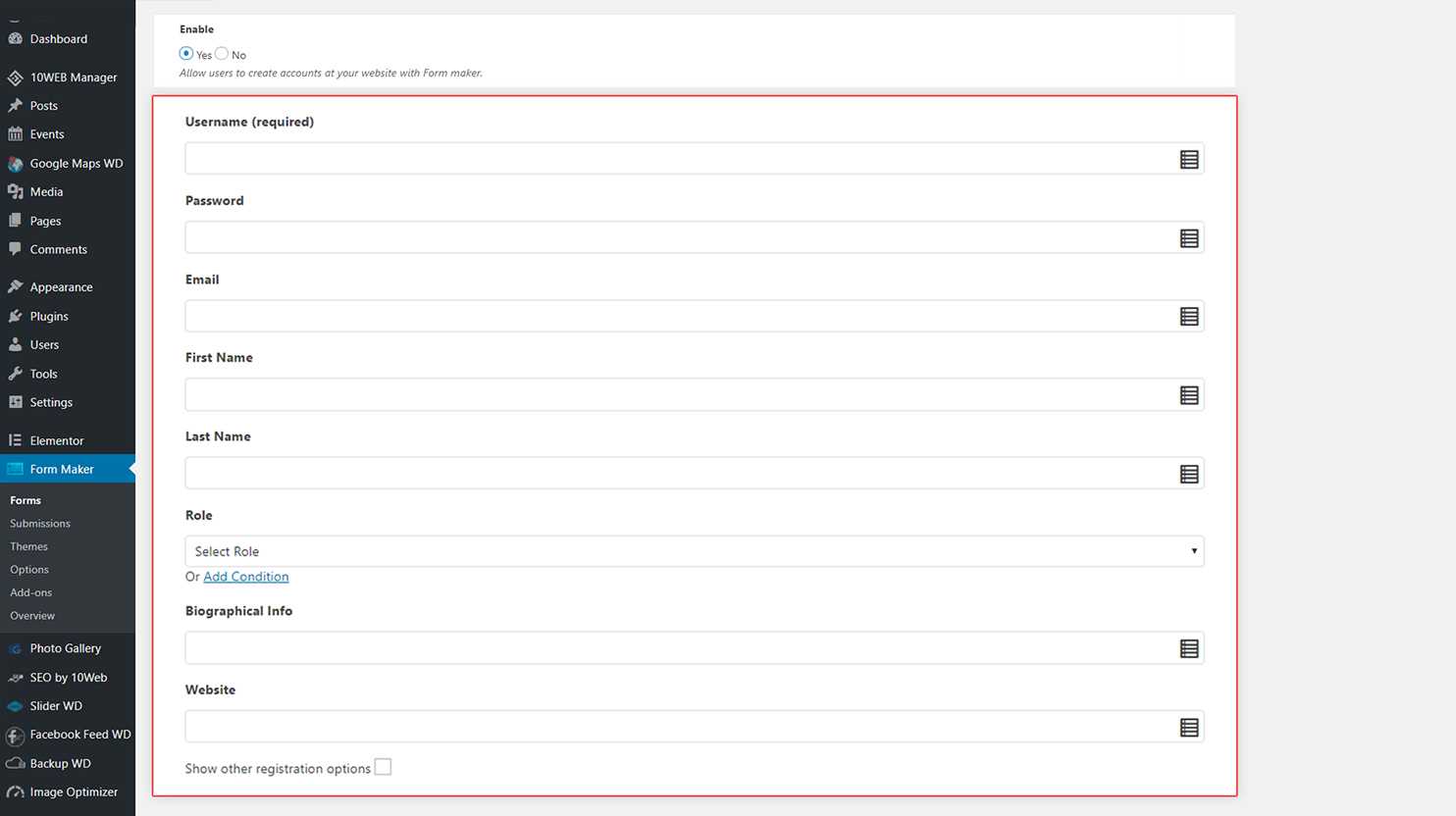 For example: If Name field equals to "John" then set the role to "Author".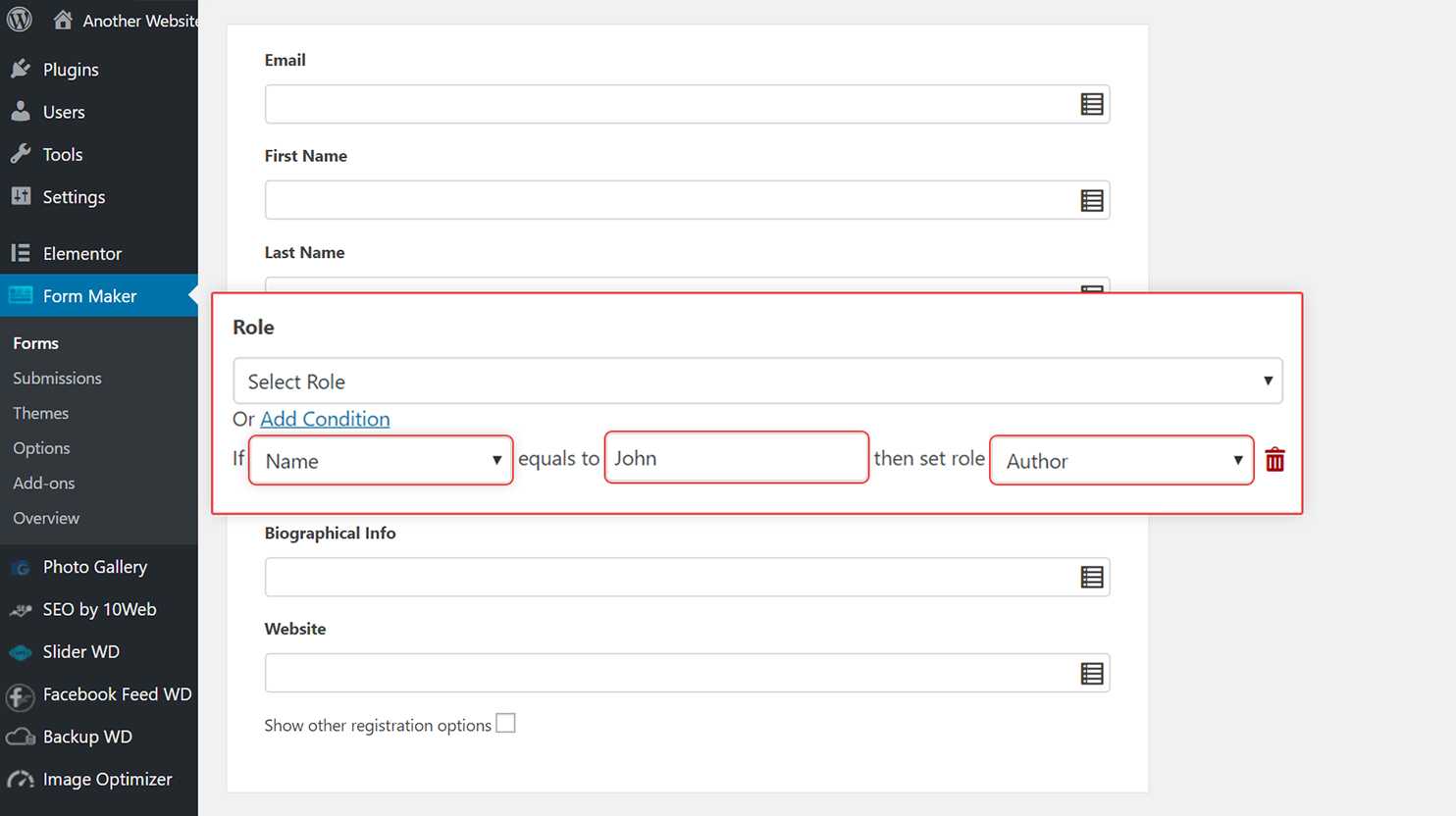 In addition to the user options that come with WordPress by default, third-party plugins also add custom settings for users. These can be found in Users page of WordPress admin dashboard.
To use these settings in WordPress Registration extension, check Show other registration options.
For example, if you use Woocommerce Plugin, and check Show other registration options it will bring Customer billing address and Customer shipping address.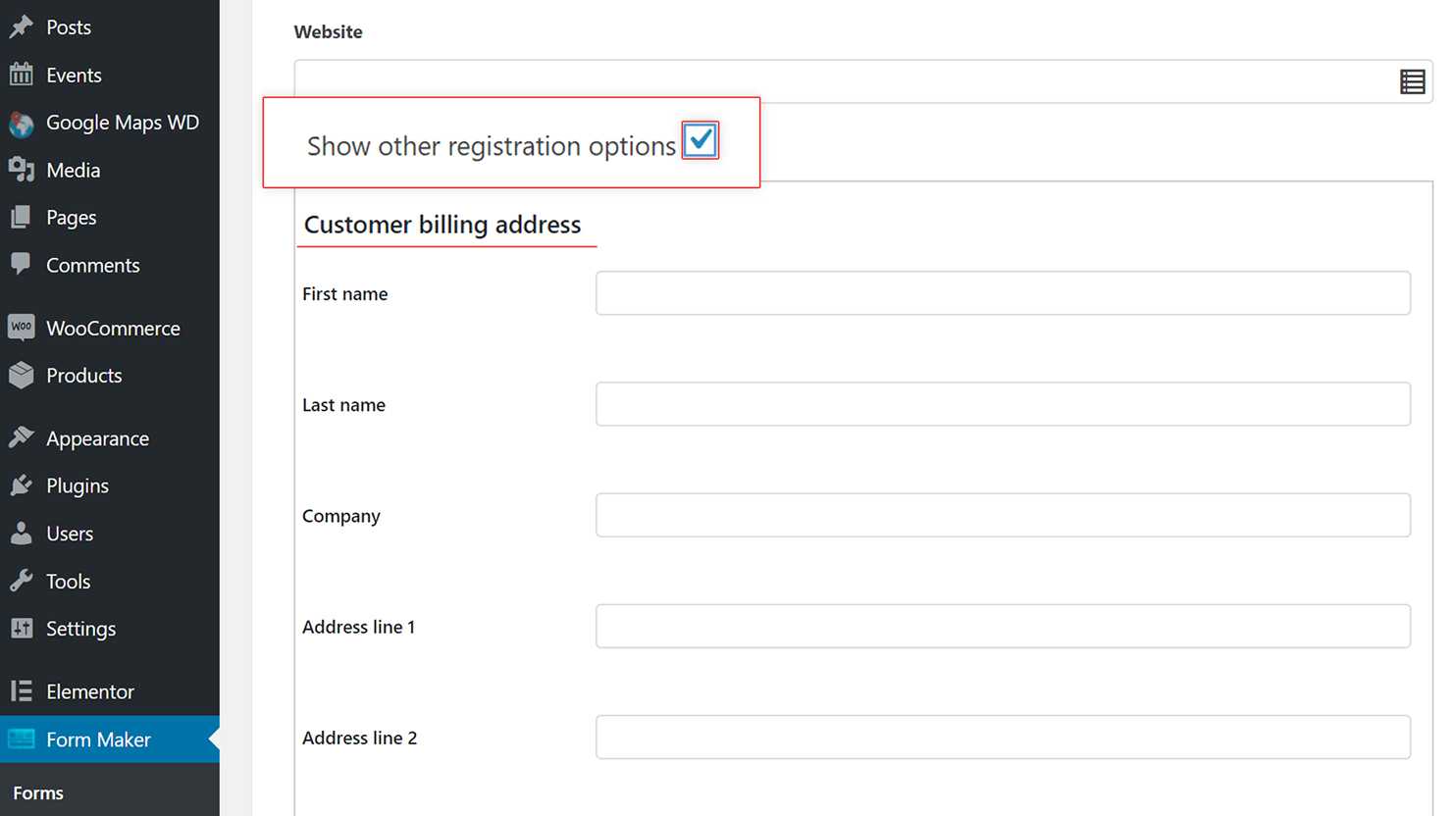 Some default WP user roles are:
Administrator
Editor
Author
Contributor
Subscriber
Customer
Shop manager
Event Contributor
Backup WD Admin
Backup WD Helper
Backup WD Checker
What happens after a user submits a user registration form
After submitting a registration form, a WordPress user is created and this information is passed to its respective settings. The registered account can be accessed and modified from Users > All Users page of WordPress admin dashboard.