1. Go to our Pricing page, choose the plan that fits your needs best, and start with buy the plan.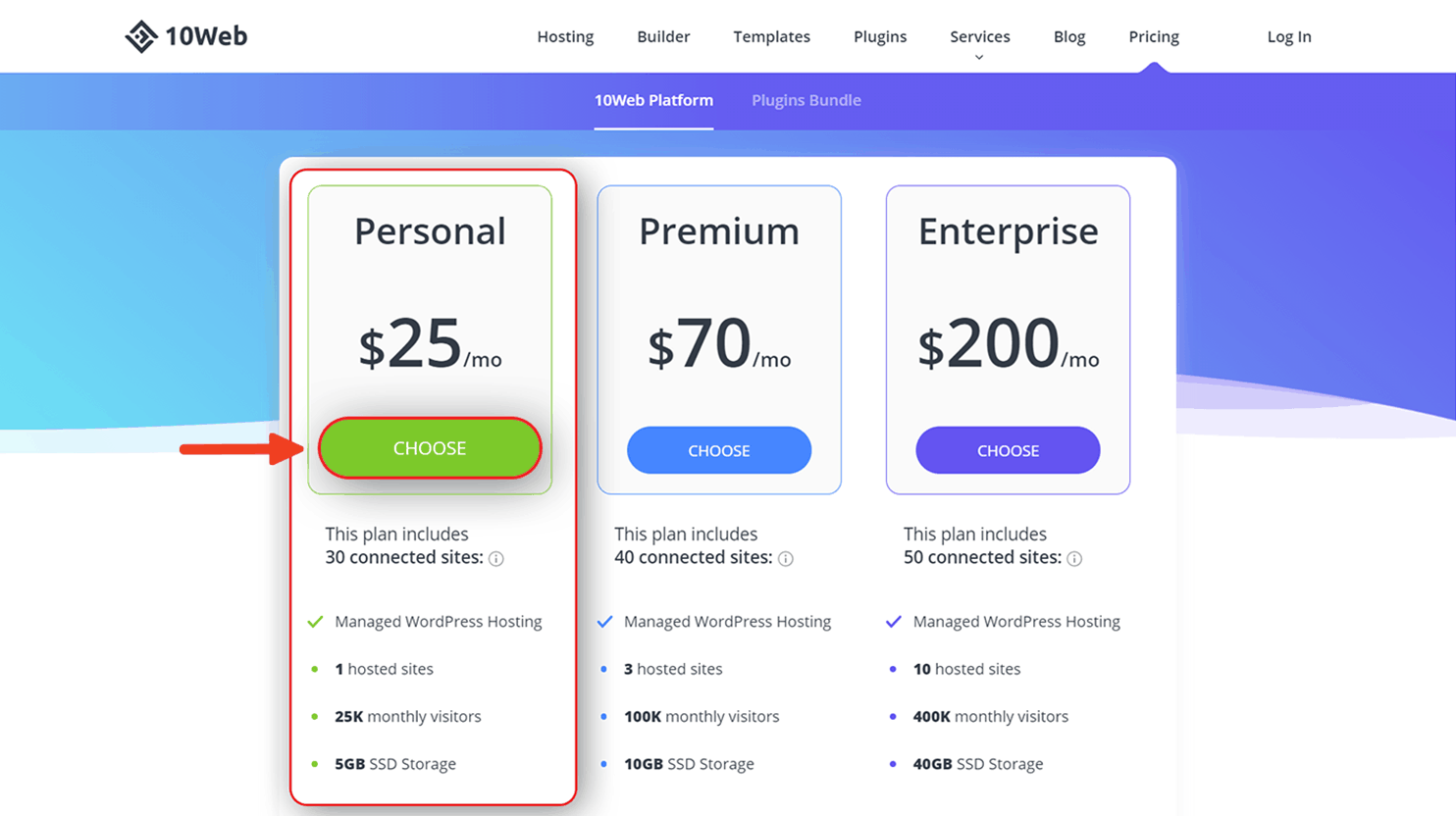 2. Fill out account and credit card information, agree to the terms and conditions, and click "Secure checkout."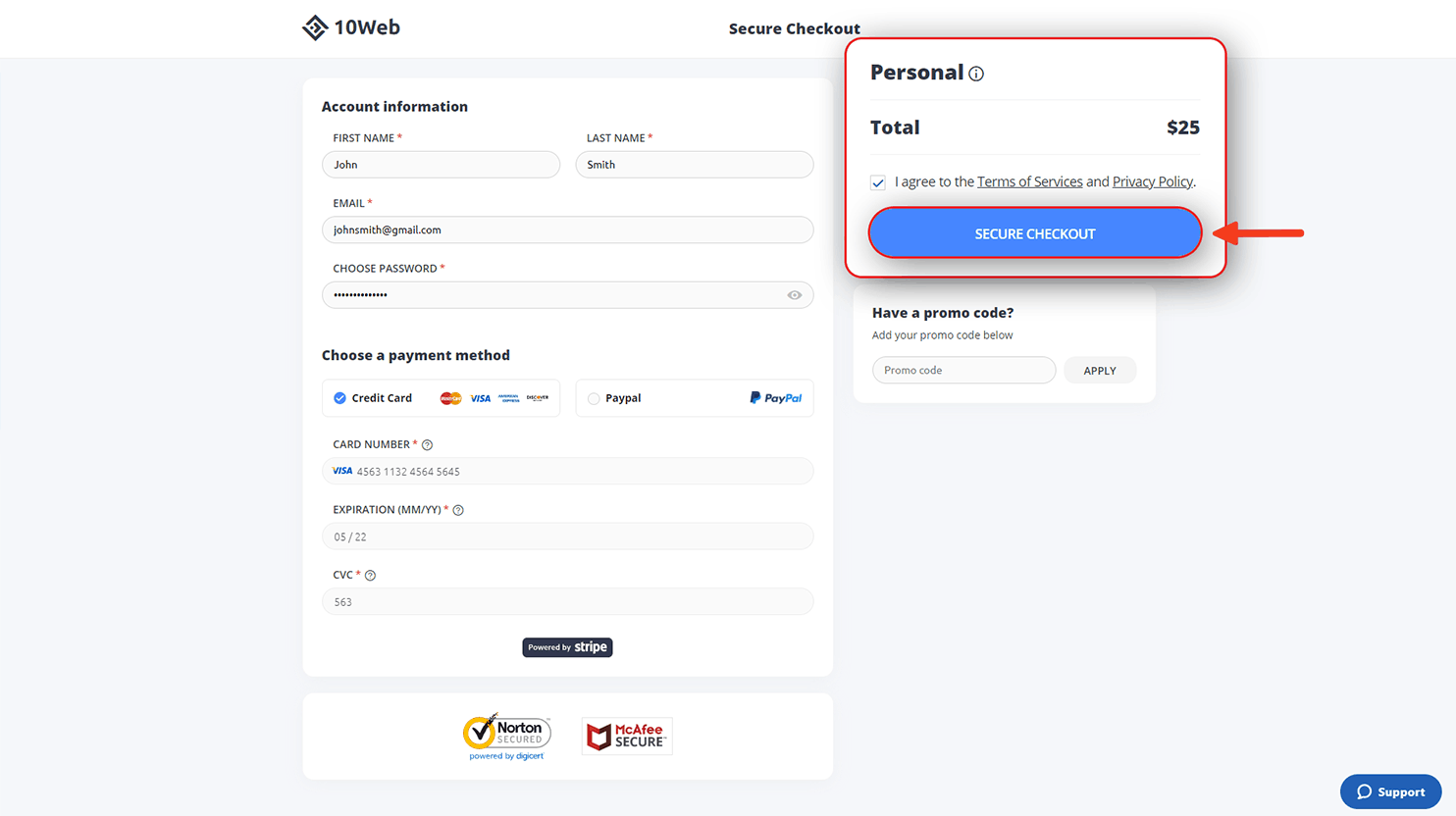 3. That's it! You've purchased a 10Web subscription and will be redirected to your 10Web dashboard.
Alternatively you can signup for 7 day free trial, just from 10Web.io Homepage.