GoDaddy is an ICANN accredited domain registrar that manages more than 40 million domain names and has over 17 million users.
If you're a GoDaddy user and want to point your domain to 10Web hosting, here is how.
Log into your GoDaddy account:
Click on the Sign in dropdown menu

Under quick links, click on Manage Domains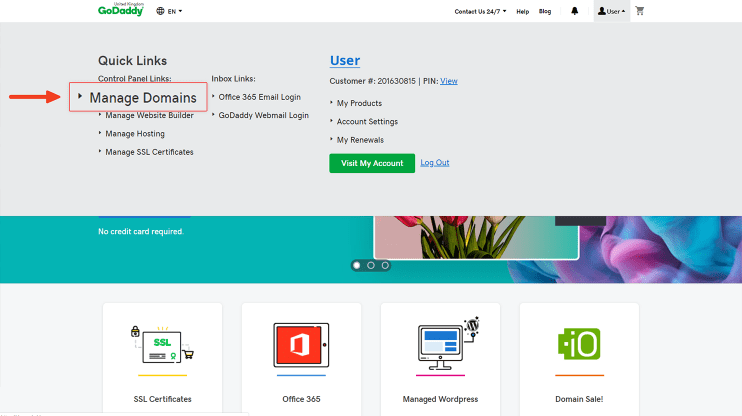 Select your preferred view and go to Manage DNS. We will be using the Card view for the purposes of this article.
Find the domain name you want to proceed with.
Click Settings

Click Manage DNS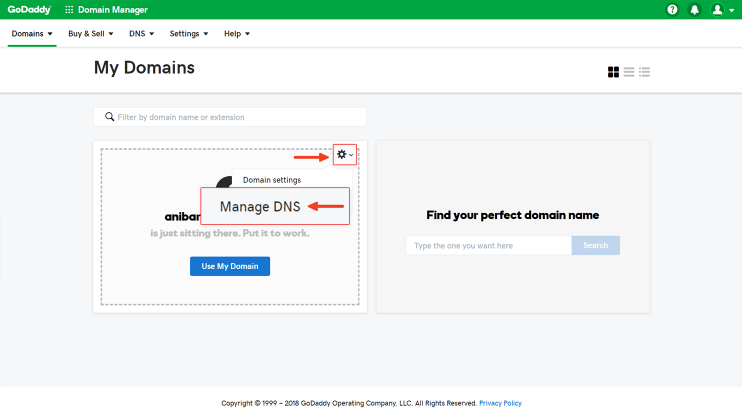 Scroll down to the Nameservers and click Change. The fields for your nameservers will open. From the dropdown menu, Choose Your Nameserver Type, choose Custom.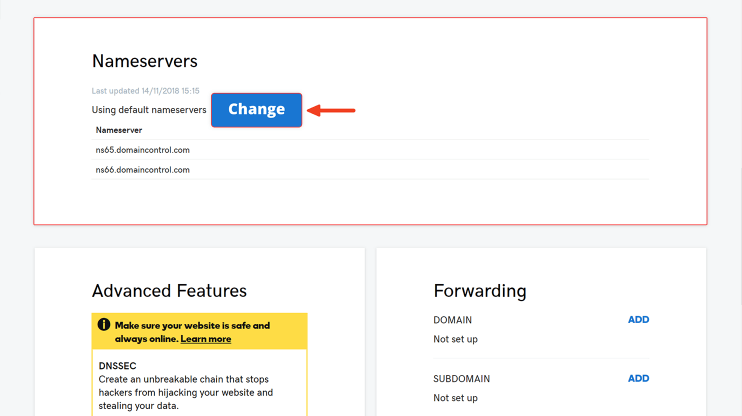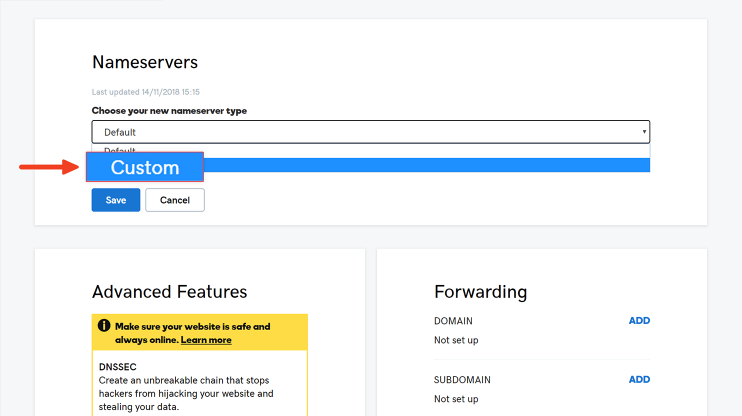 Go to your 10Web dashboard and click on the website of which you are changing the nameservers, then in the left hand menu, click on Domains and Manage DNS.
At the top of the page, you will see your nameservers. Click on the Copy icon to copy each nameserver.
Go back to your GoDaddy dashboard and paste them in the corresponding fields. If only 2 nameserver fields are present, to add more, click on Add Nameserver. Once all 4 nameservers have been added, click Save.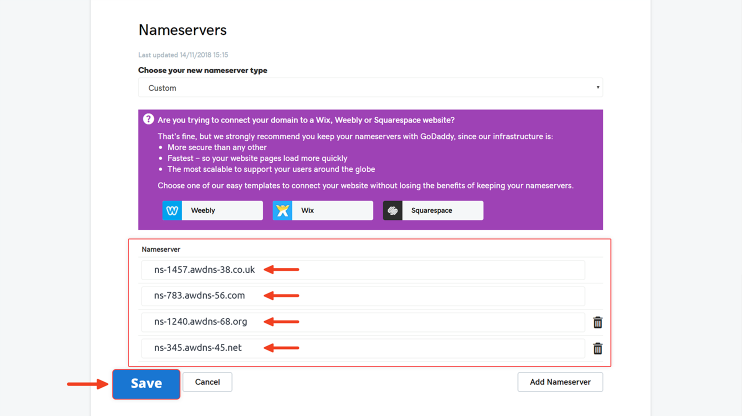 10Web will automatically generate A and CNAME records . Wait for the changes to propagate and your website to go live.