To view your billing history, log into your 10Web dashboard.
To view your payment history, click on your profile picture, and go to Subscription Plan.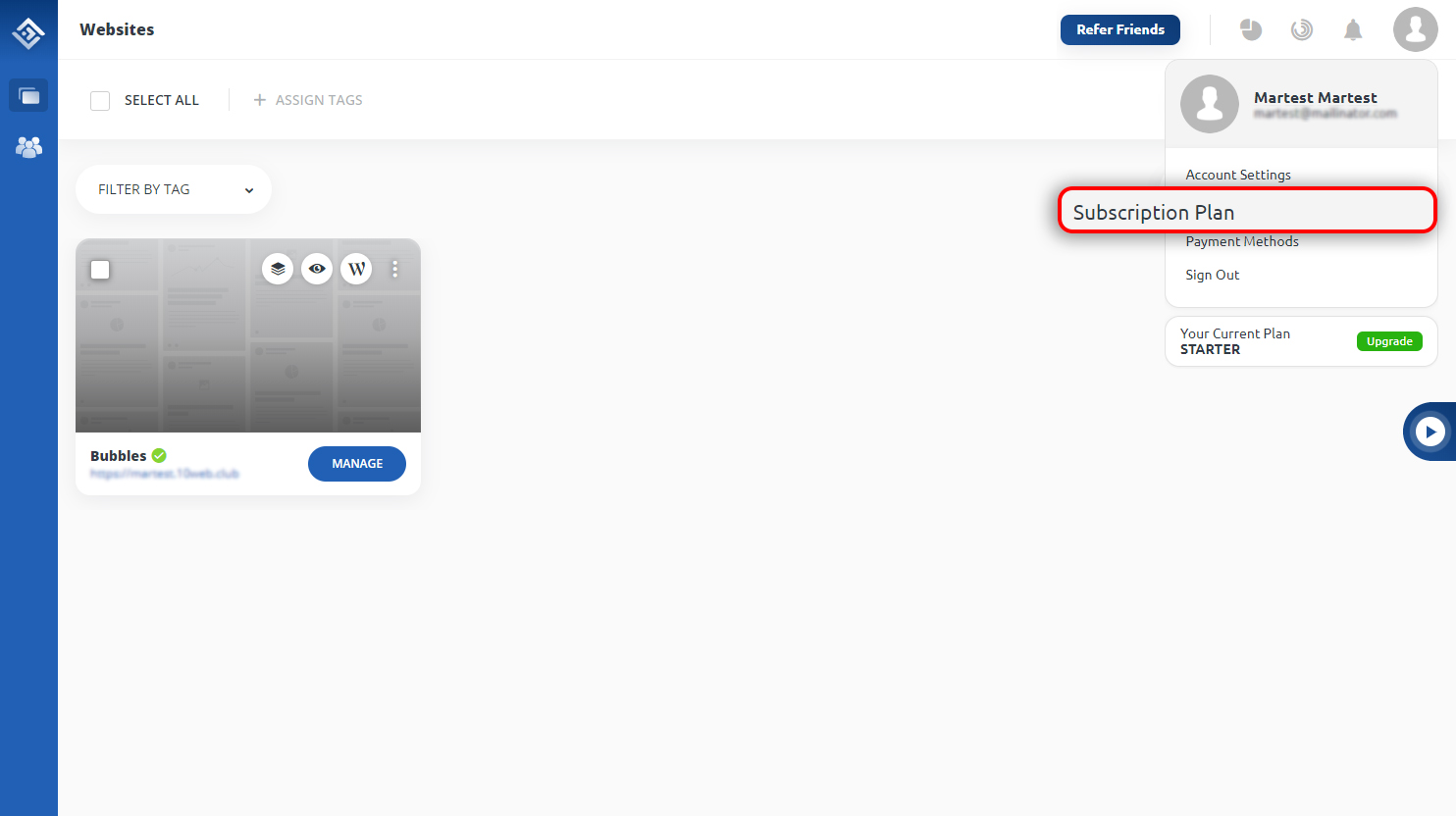 Click on the Payment History tab.You will see a list of all the payments you have made, the payment method used, the payment amount, the date, and the status of your payment.