Namecheap is one of the top domain registrars in the world with a growing number of over 10 million domains. This ICANN-accredited registrar is popular for its user-centric philosophy.
By replacing the Namecheap nameservers (basic DNS) with 10Web nameservers you will get premium DNS services provided by Amazon route 53.
Changing Namecheap Nameservers
To start using premium DNS, log into your Namecheap admin dashboard. Click on Manage in front of the domain you want to change the nameservers of.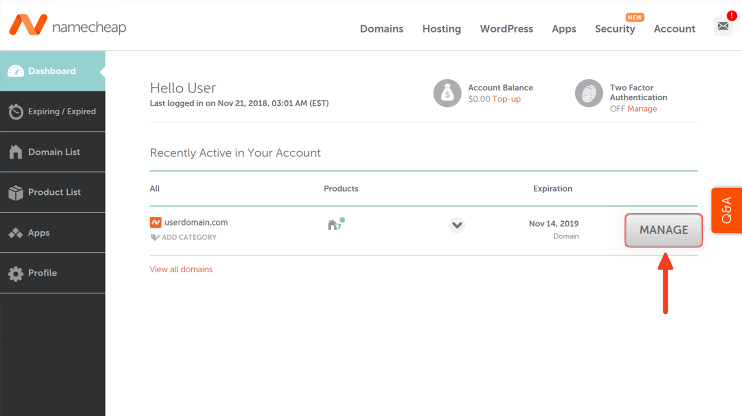 In the drop down menu under Namecheap Basic DNS, choose Custom DNS.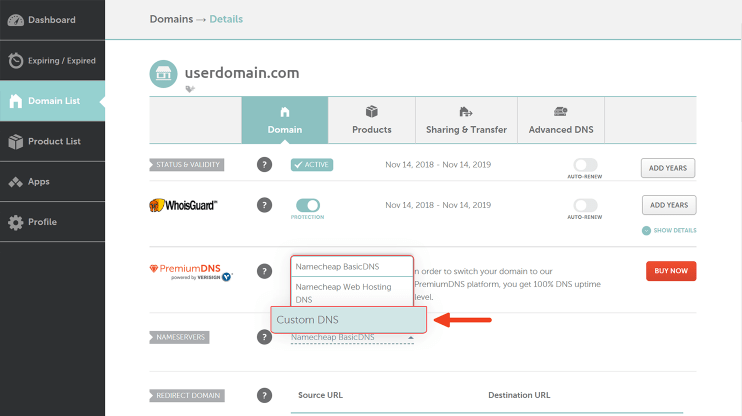 Next, go to your 10Web dashboard and click on the website of which you are changing the nameservers, then in the left hand menu, click on Domains and Manage DNS.
At the top of the page, you will see your nameservers. Click on the Copy icon to copy each nameserver.
Go back to your Namecheap dashboard and paste them in the corresponding fields. The default number of nameservers for Namecheap is 2. Click Add Nameserver then paste the last two for a total of 4 nameservers. Click on the checkmark to Save.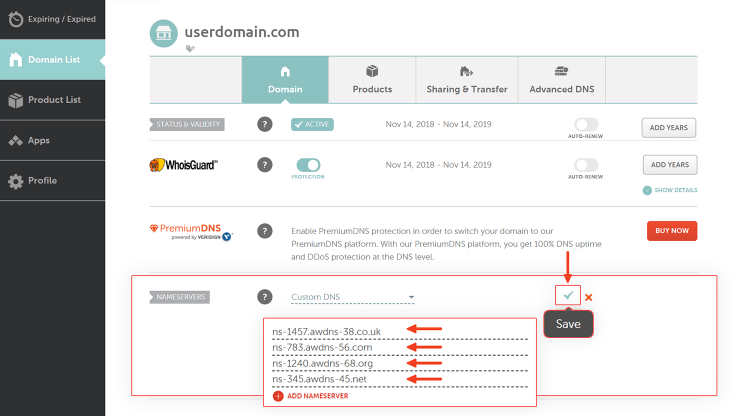 That's all you needed to do! Because 10Web automatically generates A and CNAME records, you can relax and wait for your website to go live.