10Web is highly committed to protecting the data of its customers. All sites created and hosted at 10Web are given a free SSL certificate and an automatically enabled HTTPS. In the case that you have migrated your website to 10Web, you will need to enable SSL and HTTPS manually.
Installing an SSL Certificate and Enabling HTTPS
To generate free SSL certificates, 10Web uses the Letsencrypt certificate generating services. In order to generate a free certificate, your domain should be live.
Log into your 10Web dashboard and choose the website where you would like to install the SSL certificate and enable HTTPS.
To the left of your dashboard under Hosting Services, click on Tools.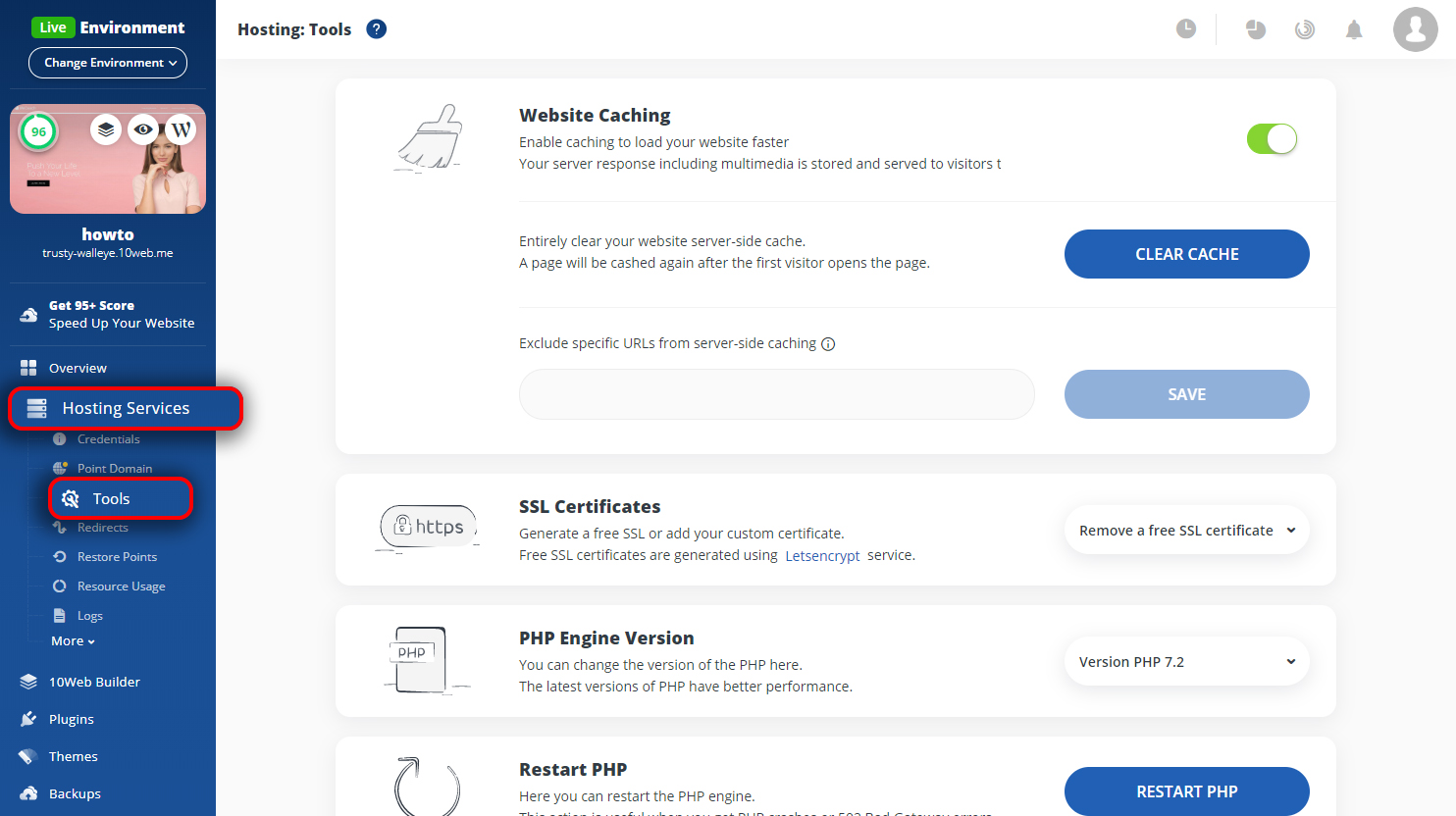 Go to SSL Certificates, click on the dropdown menu, then choose to Generate a free SSL certificate.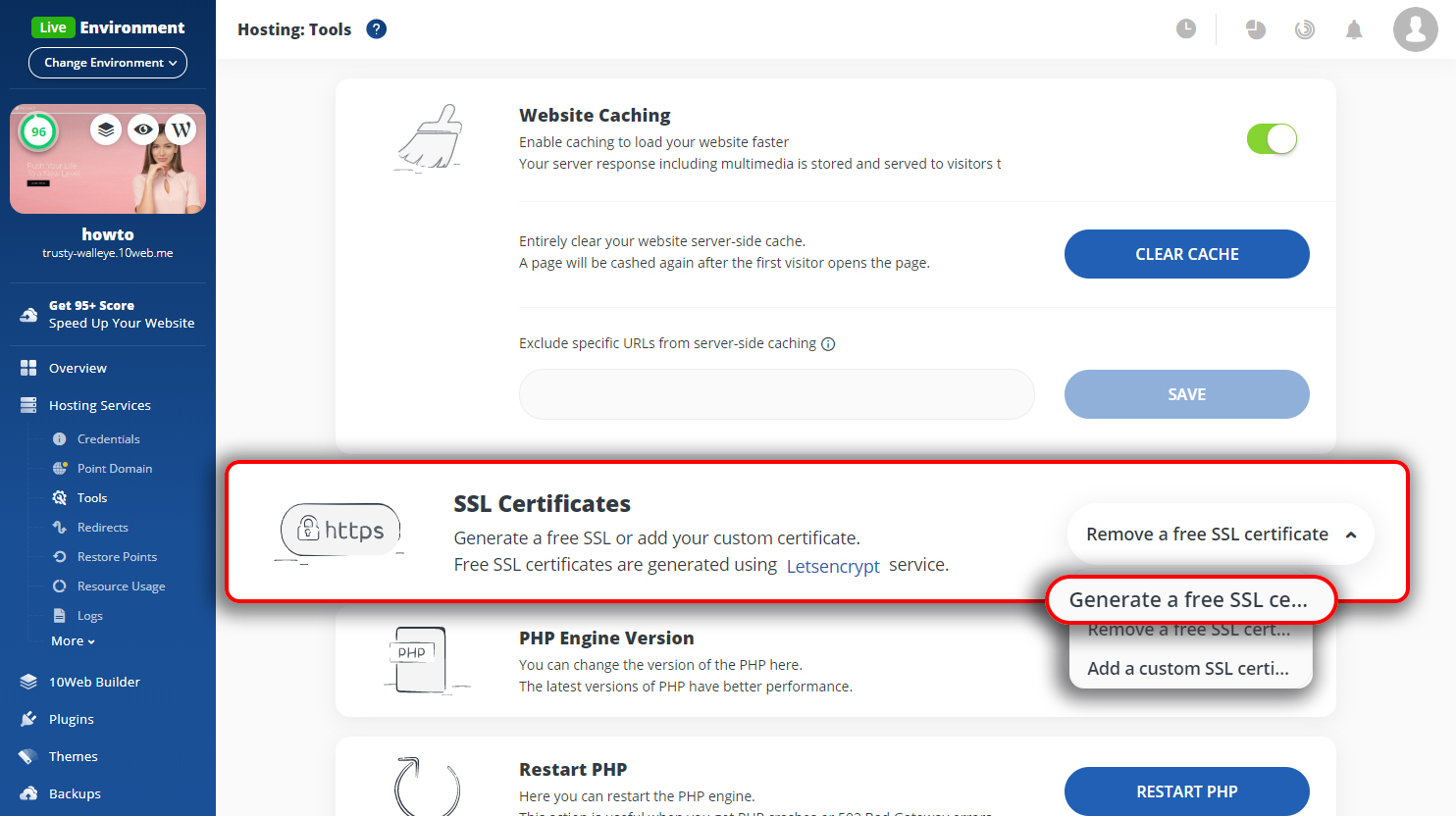 A pop up box will appear. Click Continue to proceed.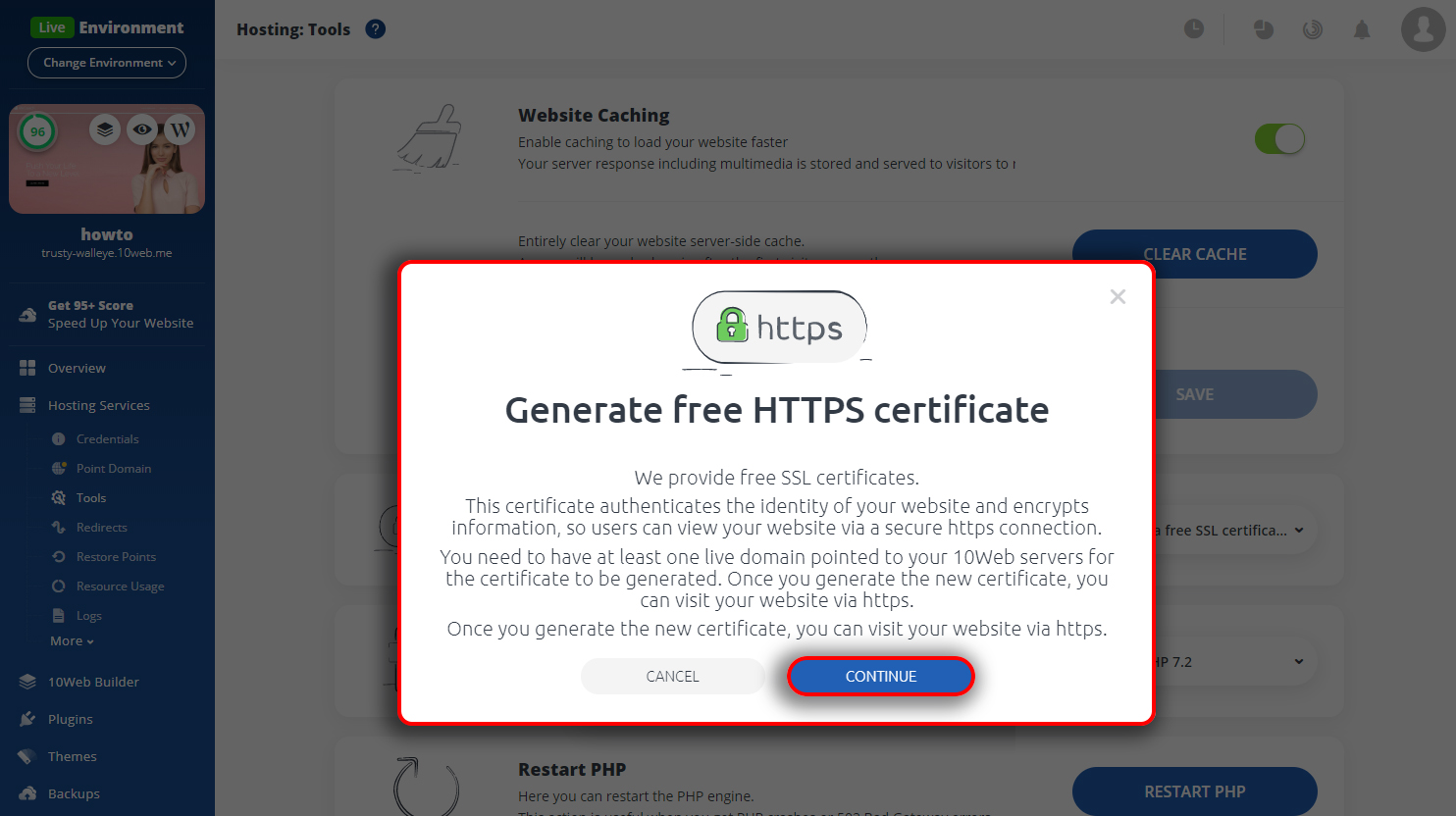 A second pop up box will appear. Choose the domain to which you would like to add the certificate and click Apply.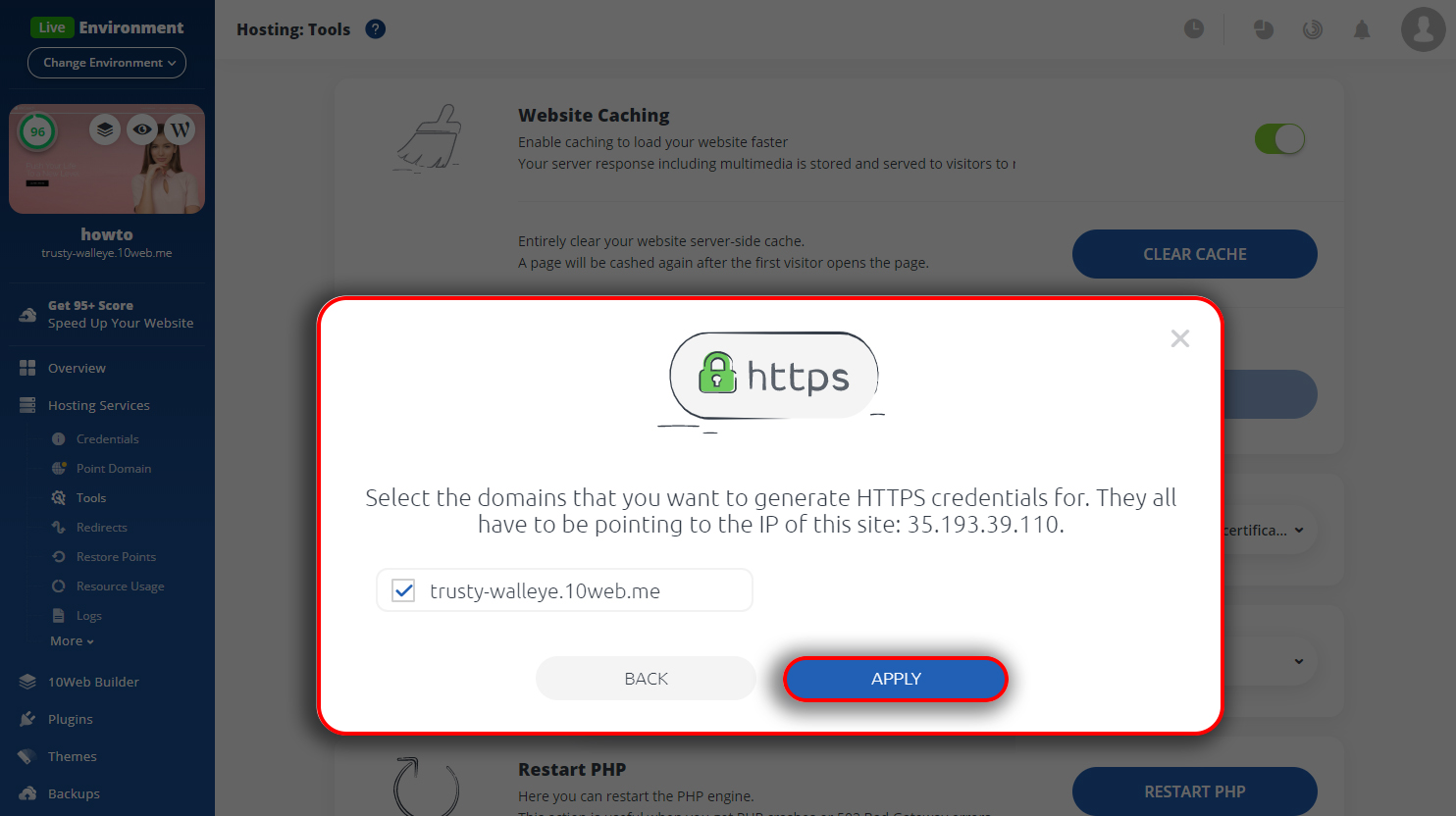 To add a Custom HTTPS certificate, choose Add custom SSL certificate from the same drop down menu. Add .key and .cer file contents then click Apply.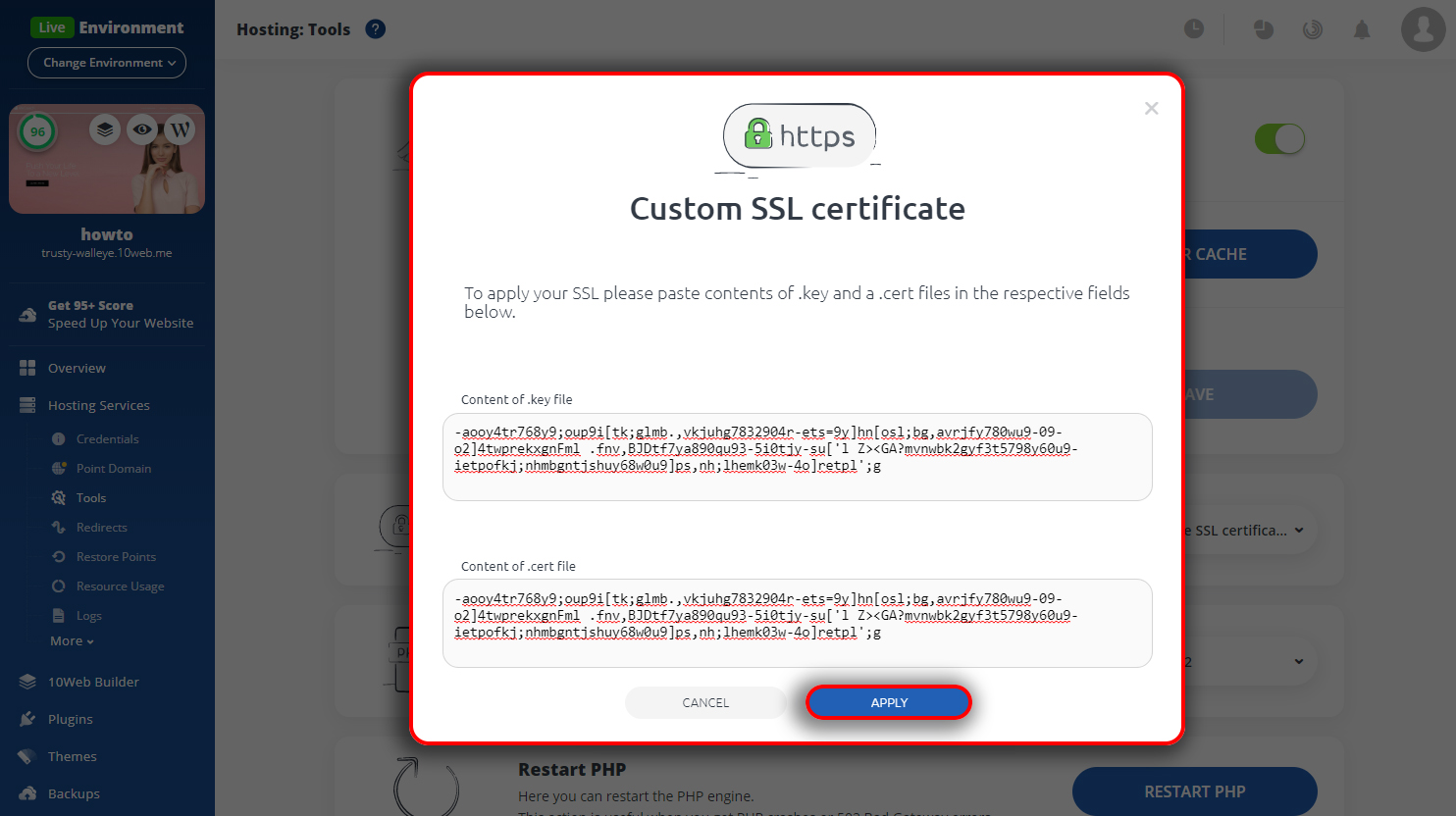 To read more about SSL and HTTPS, visit our Blog.