The views add-on allows you to have additional view options for the Event Calendar WD, including Posterboard, List and Map. Complement your website with these well designed views. Get the Views Add-on today!
Attention: Views Add-On requires Event Calendar WD Premium version 5.0.28 and higher: if you are using an older version, please update your plugin.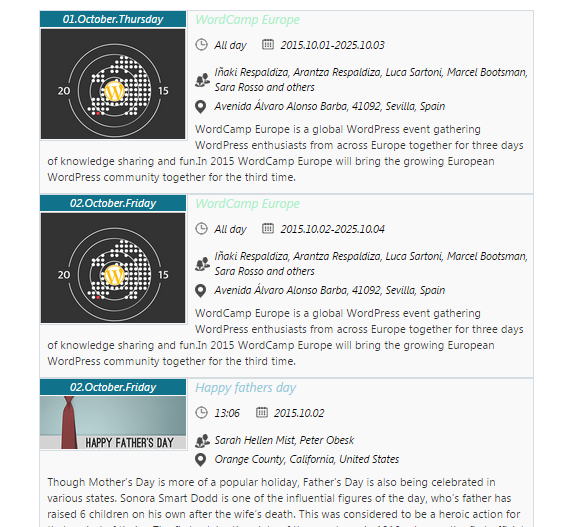 Global Description
ECWD Views is a convenient add-on for displaying one of the additional Premium views within the pages and posts. The add-on allows choosing the time range of the events, which will be displayed with a particular view. Thus you can save space and display only one view skipping displaying multiple calendar views.
The add-on allows choosing between the following views: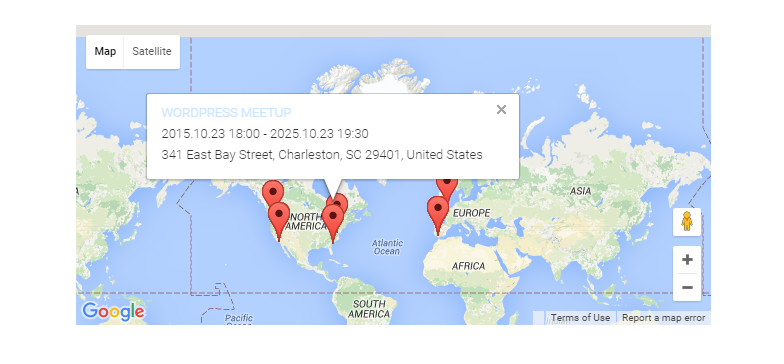 The Posterboard will display events posting them in mosaic tabs next to each other, the list will display the events in an elegant and minimalistic view. The Map view will display the events within the map.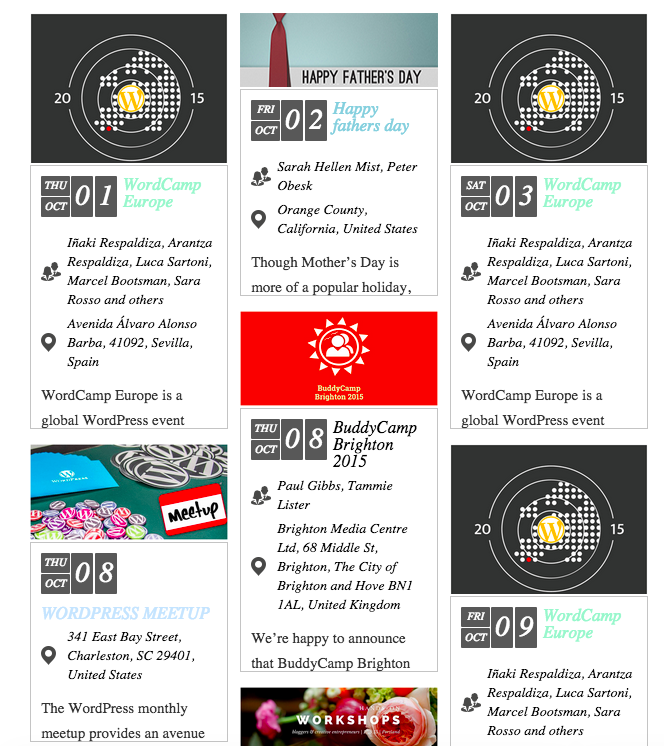 The time range can also be set when adding the date. Here you can set up both the start and ending dates of the time period.
Publishing the calendar with Views add-on
Go to the page/post, where you plan to add the views. Press on 4-squared icon within the Editor. Fill in the options and press OK button:
Calendars. Choose the calendar/calendars from which the event should be viewed.
Views. Select the event display view using the drop-down list.
Events per page in List View. Specify the number of the events which will be displayed within List view.
Start Date. Specify the start time of the displayed events.
End Date. Specify the end time of displayed event.