SQL or Structured Query Language, is used to perform tasks in your database, such as, retrieving data from a database, searching, or updating data.
To run an SQL query on your database log into your 10Web Dashboard, click Manage for the website you would like to run a query.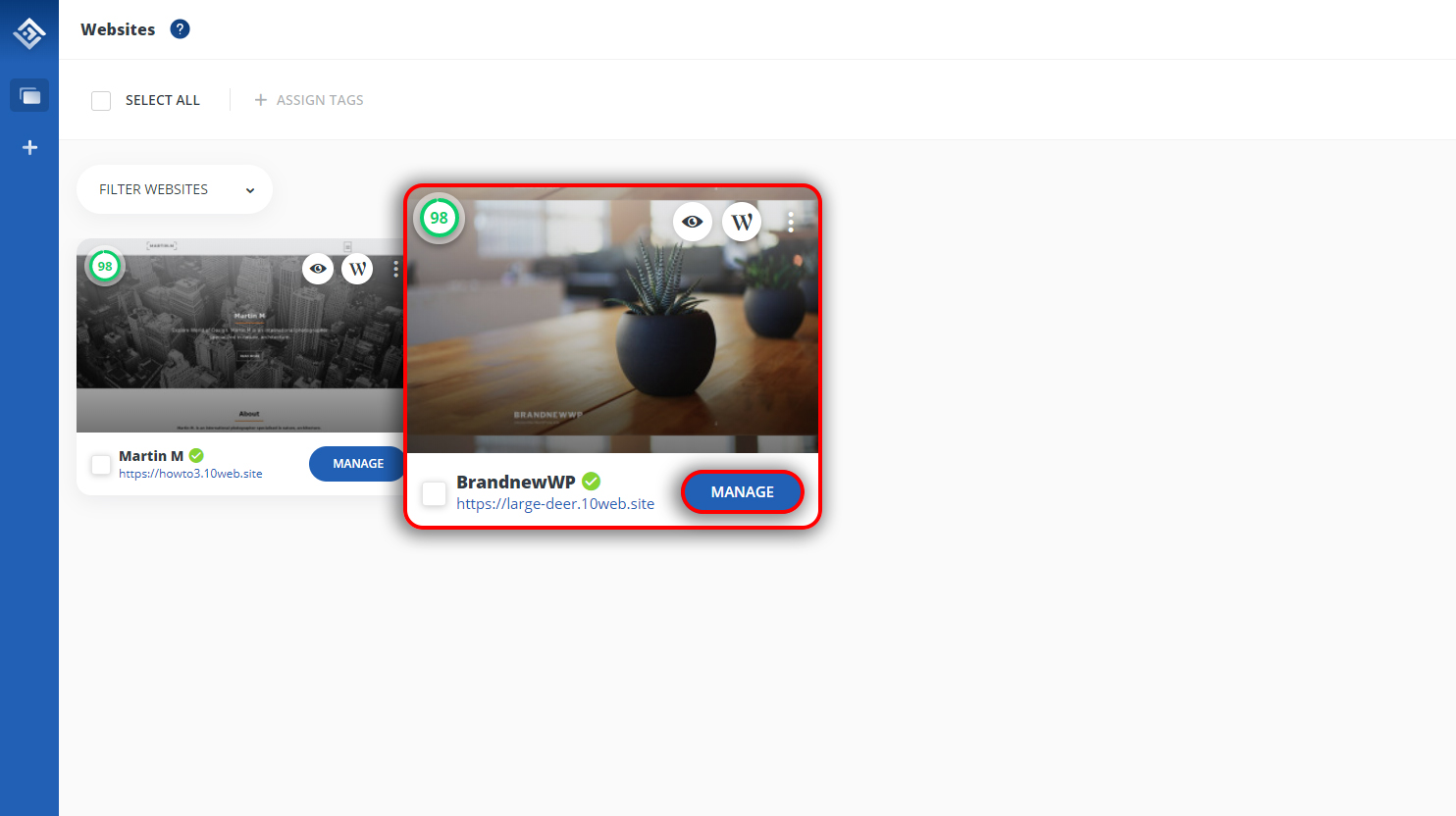 Under Hosting Services, click on Credentials, then click on Open MySQL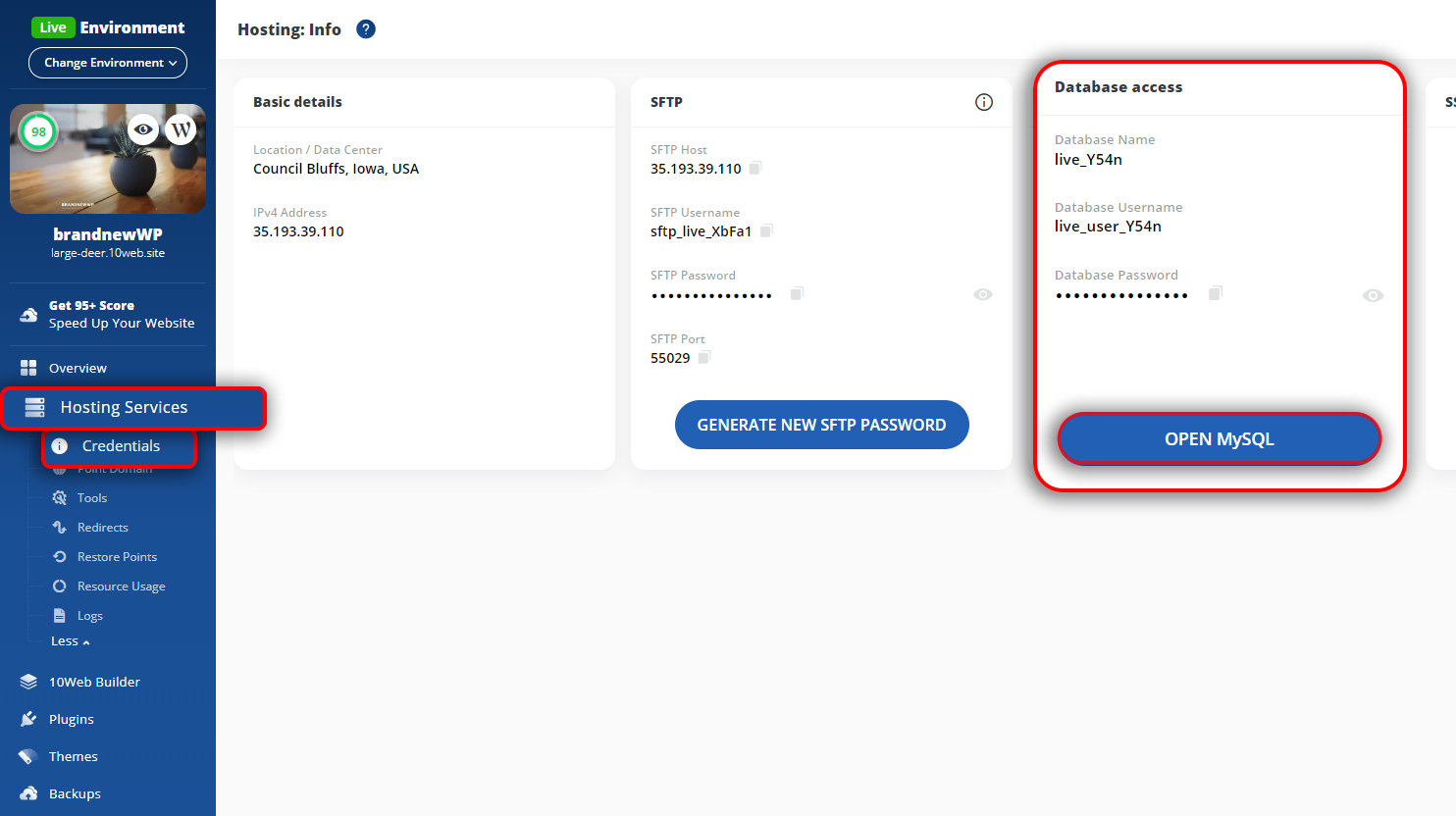 You will automatically be logged into phpMyAdmin. In the case that you are asked for a username and password, copy the credentials in the Open MySQL box and paste them into phpMyAdmin log in.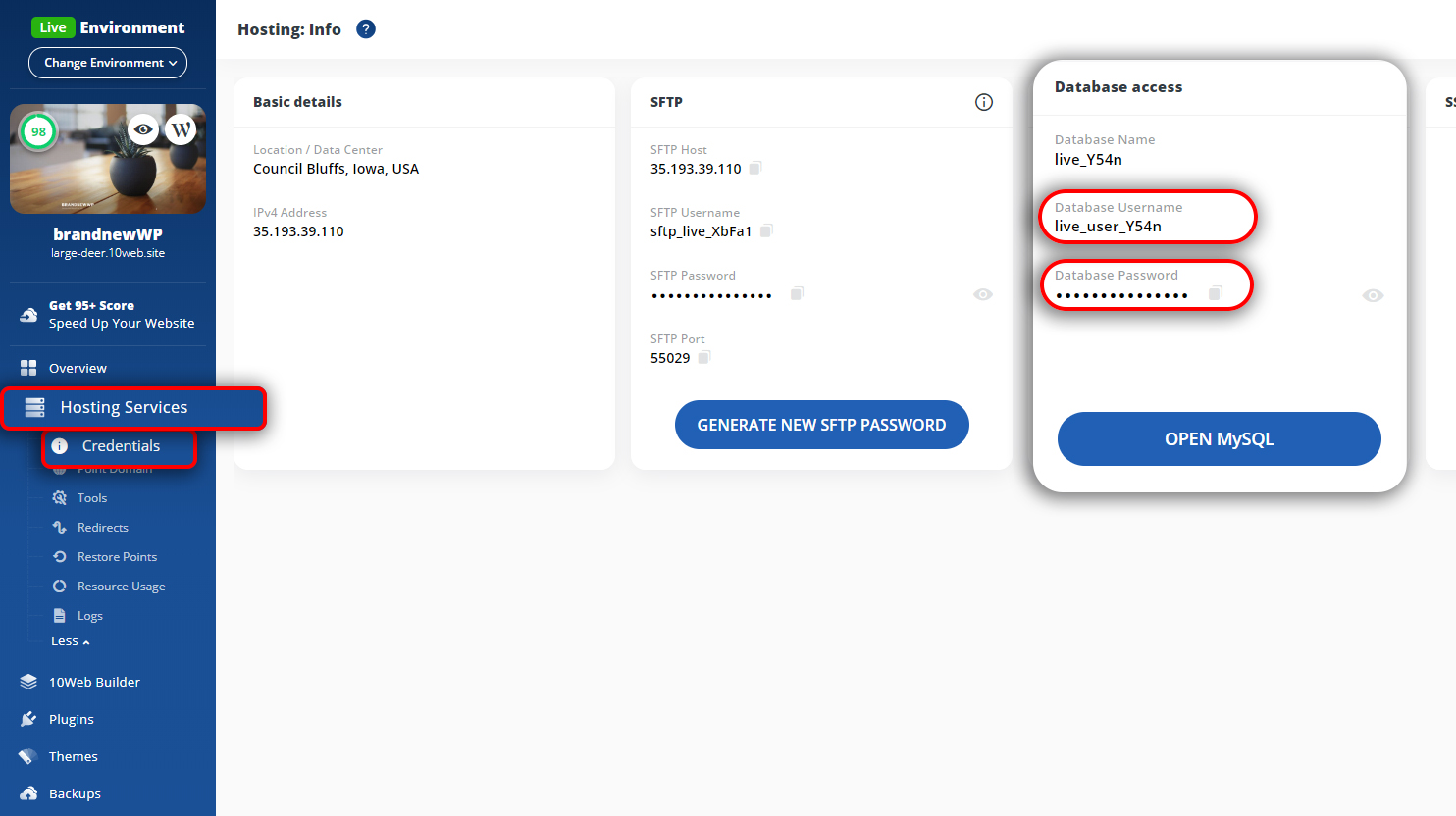 Your WP database is located to the left of the phpMyAdmin dashboard. Click on the database, then choose the table for which you want to run a query.
Click on the SQL button located at the top of the dashboard. A field will open where you can enter your query. Once you have entered your query, click Go to run the query.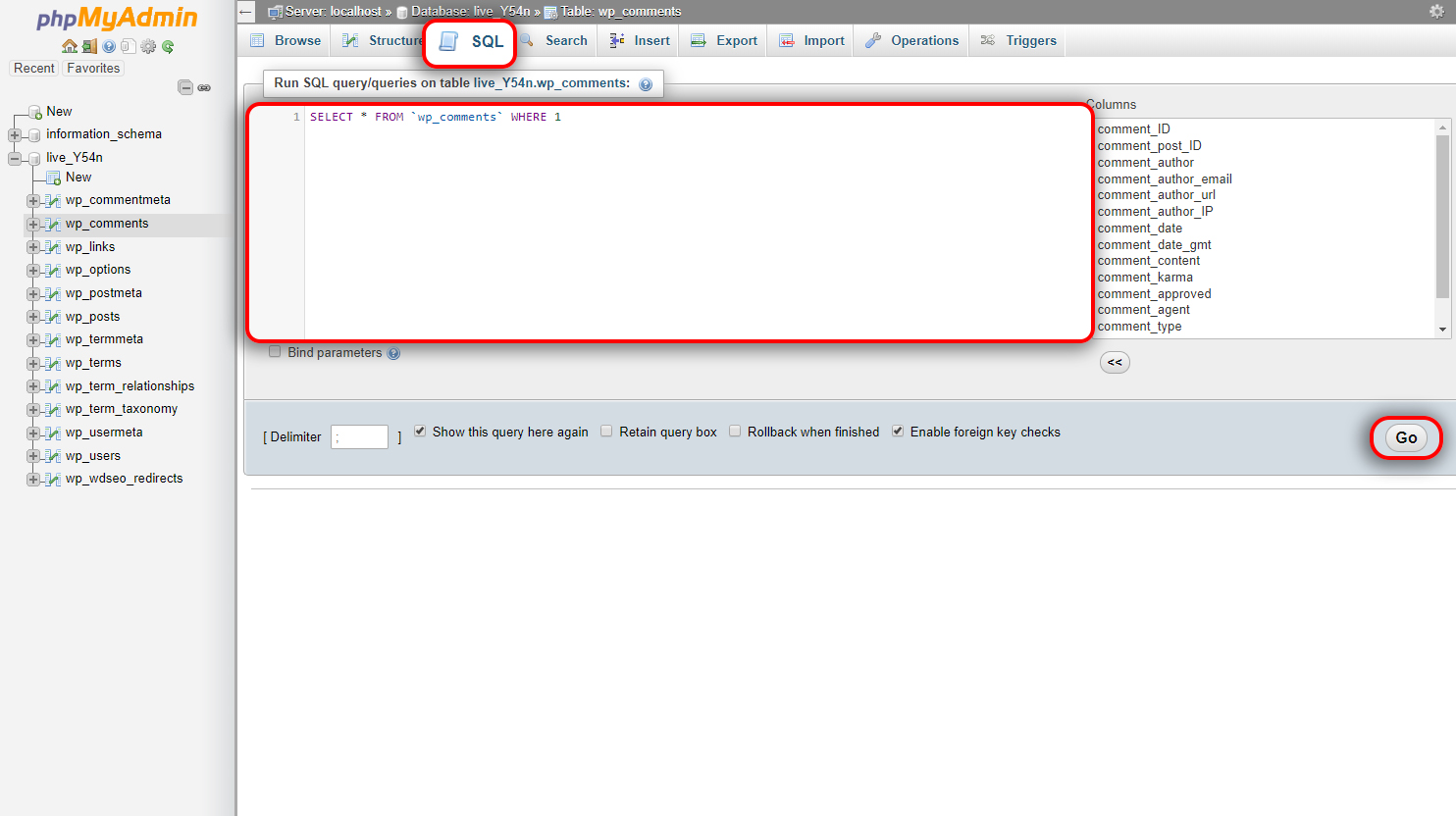 Note: If you are running an Insert or Update query, you should first backup your website to be safe.
Keep in mind that staging websites have separate databases with different credentials. To run a query on a staging site, you will first need to change the environment from live to staging Enabling the staging environment, then follow the above instructions.