To run a MySQL query on your database, first login to your 10Web dashboard and press "Manage" to the right of the site you want to run a query on.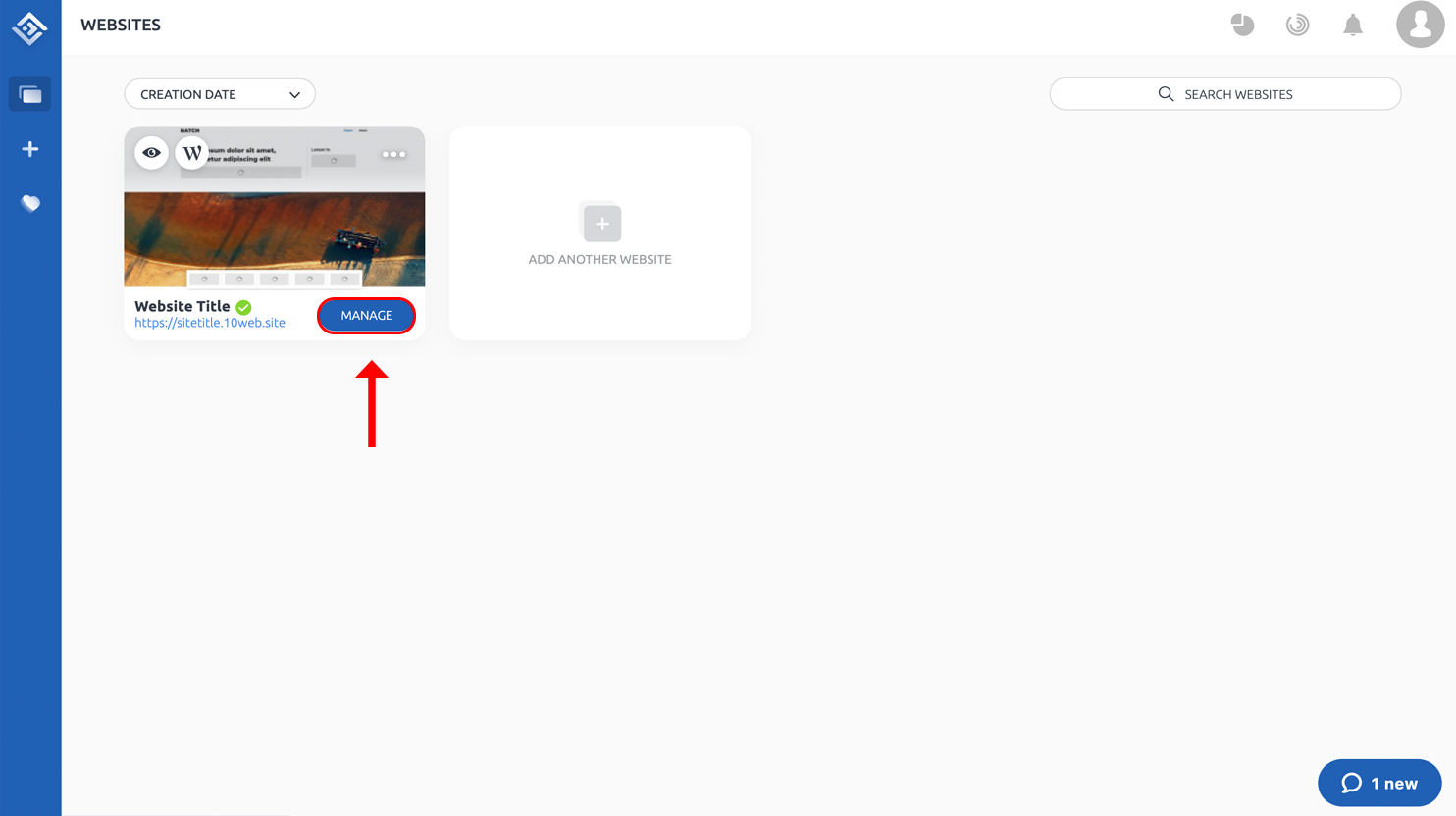 Then click "Hosting Services –> Info." Click "Open MySQL."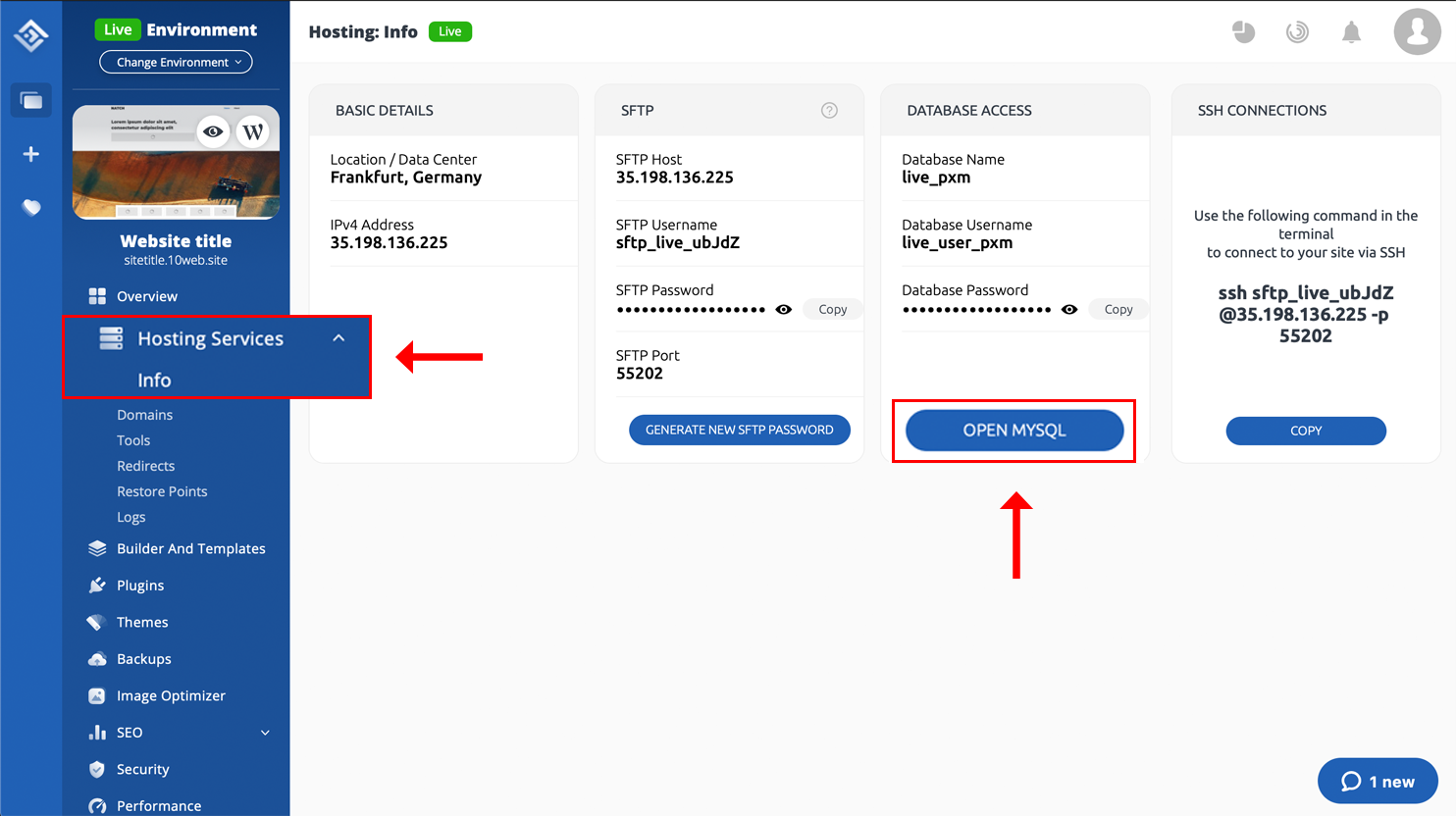 Copy and paste your credentials – Database Username and Database Password – from the info page and press "Go" to login. 
Here you can see your WordPress website database on the left side . 
After clicking it, you can choose the database table you want such as, "wp_comments" for your comments, "wp_options" for your site's settings or "wp_posts" for your posts.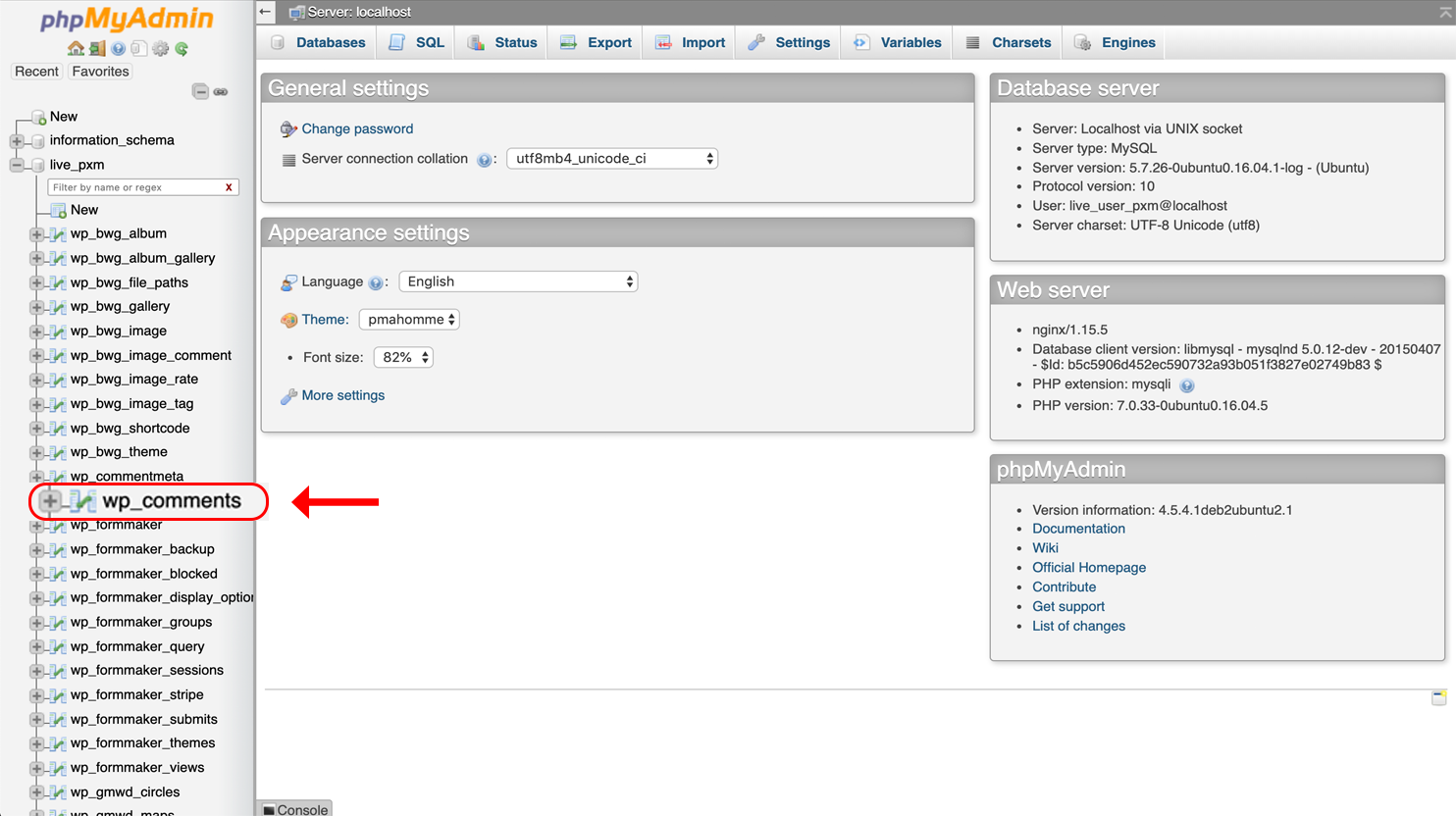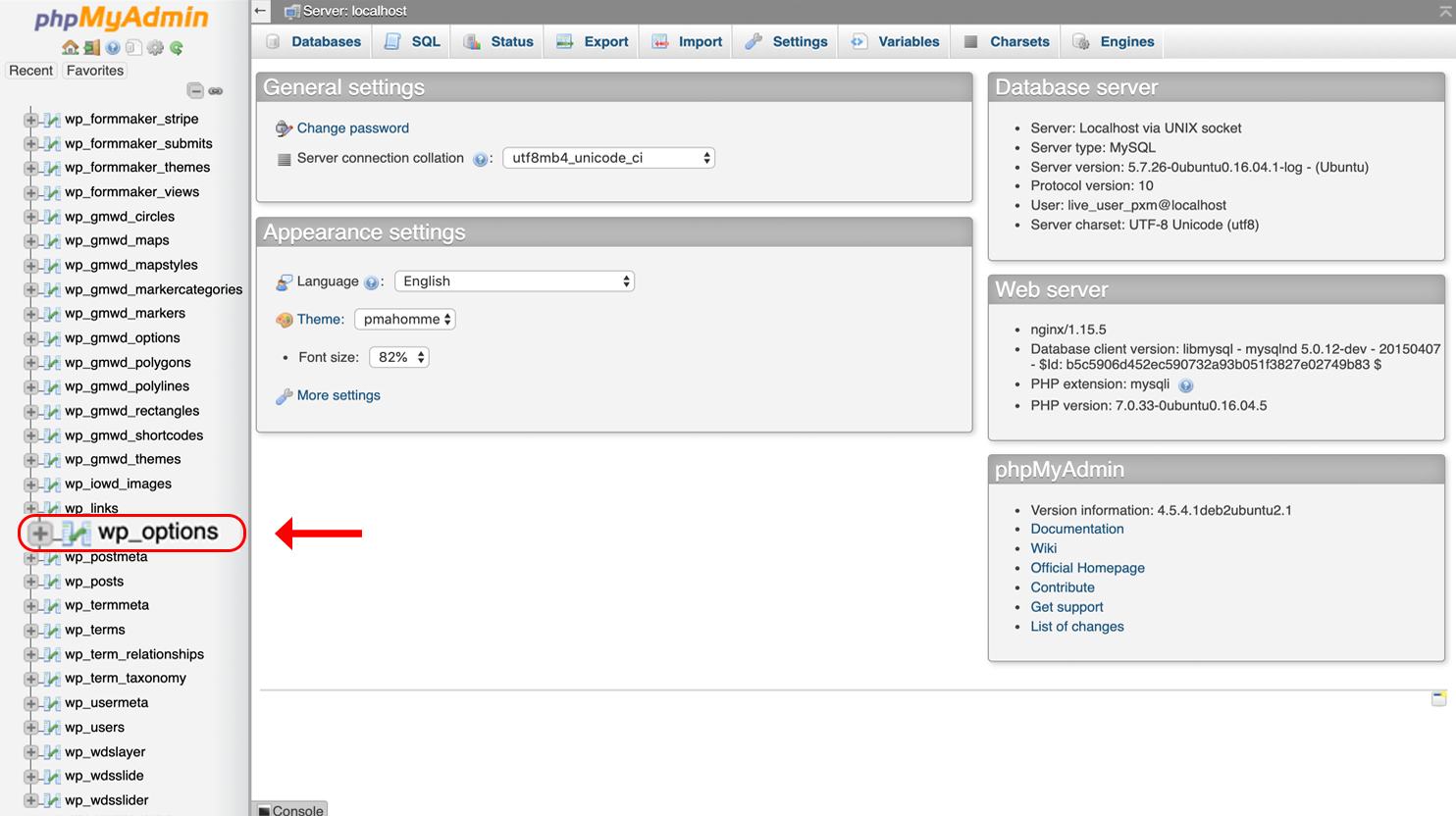 After seeing the tables, you should know which one you want to modify or get info from and click "SQL."
Enter the query press "Go" to execute it.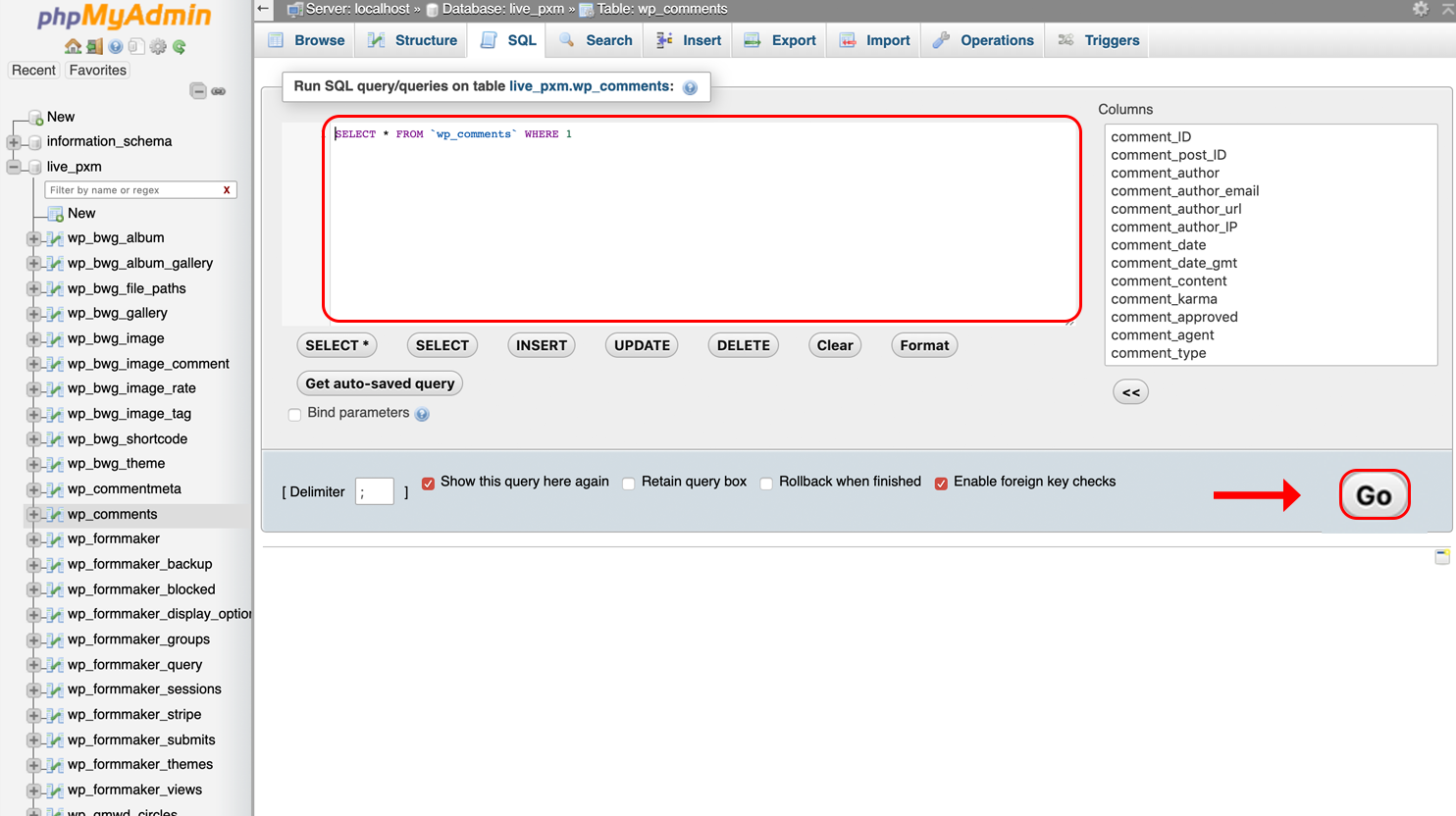 You can also drop tables, import and export your database, etc. For more information please refer to phpMyAdmin documentation. 
Keep in mind that if you're running an UPDATE or INSERT query, you need to backup your site beforehand to be safe. 
Note: Your staging website has its own database with its own credentials. To run a query on it you need to click "Change Environment–> Staging Environment" and then follow the same instructions.