The plan you choose at 10Web determines the number of visitors your site can have per month. This is calculated by the number of unique IP addresses shown in Nginx logs that visit your website each day.
Even if you exceed your allotted number of visits for the month, our elastic hosting will simply scale to your website's needs for the month and adjust your plan accordingly.
How to Track Your Visits
Head to your WordPress dashboard at

my.10web.io

.

Click the website you want to check the visits of.

From the menu on the left click

"Hosting Services."

Click

"Resource Usage"

to check the number of your visitors for the month.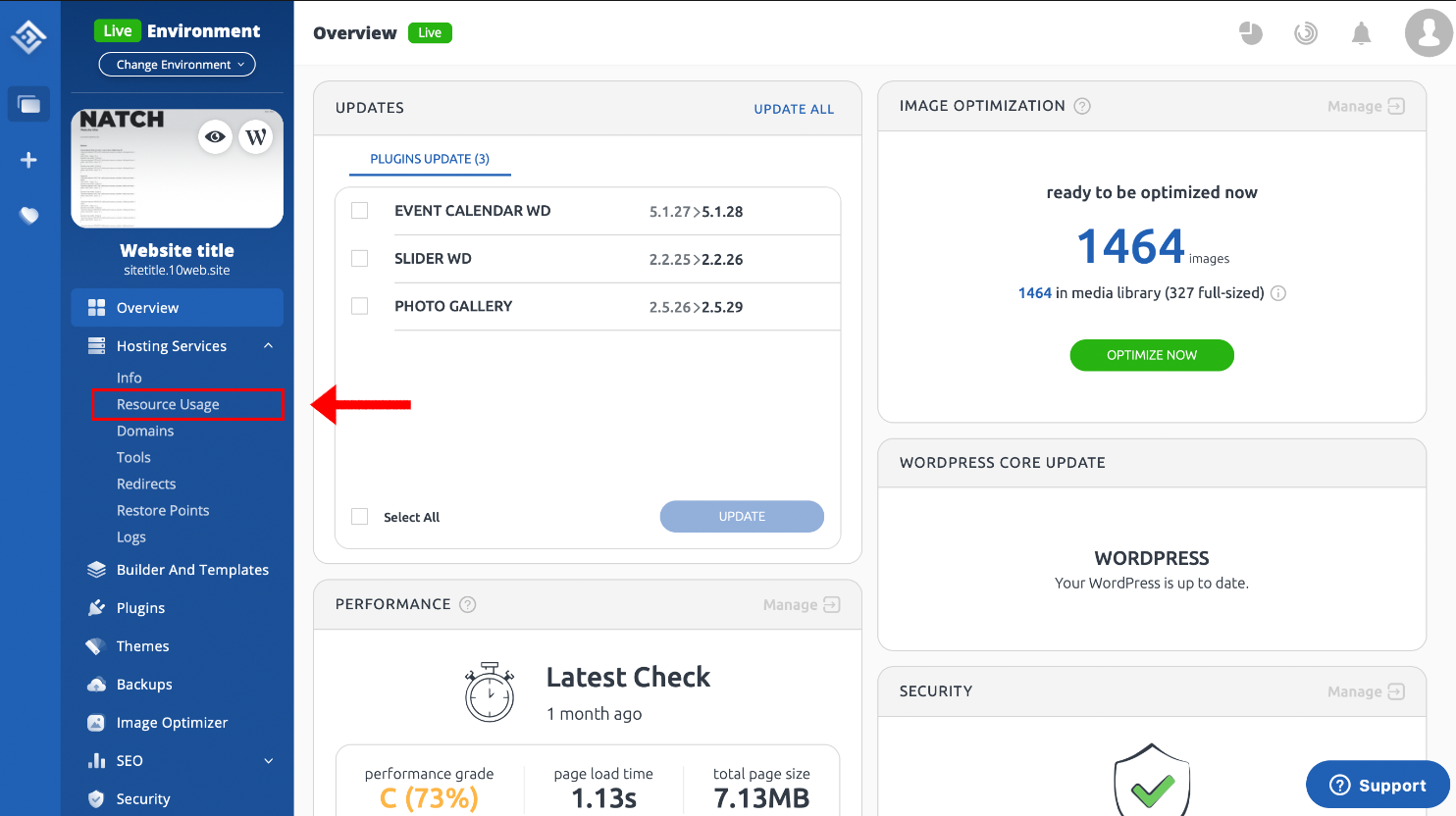 The "Resource usage" section shows the number of visitors to your website during your subscription period displayed under "Included dates."
The "Visit analytics" displays your website's visitors for the past week or month in a line graph.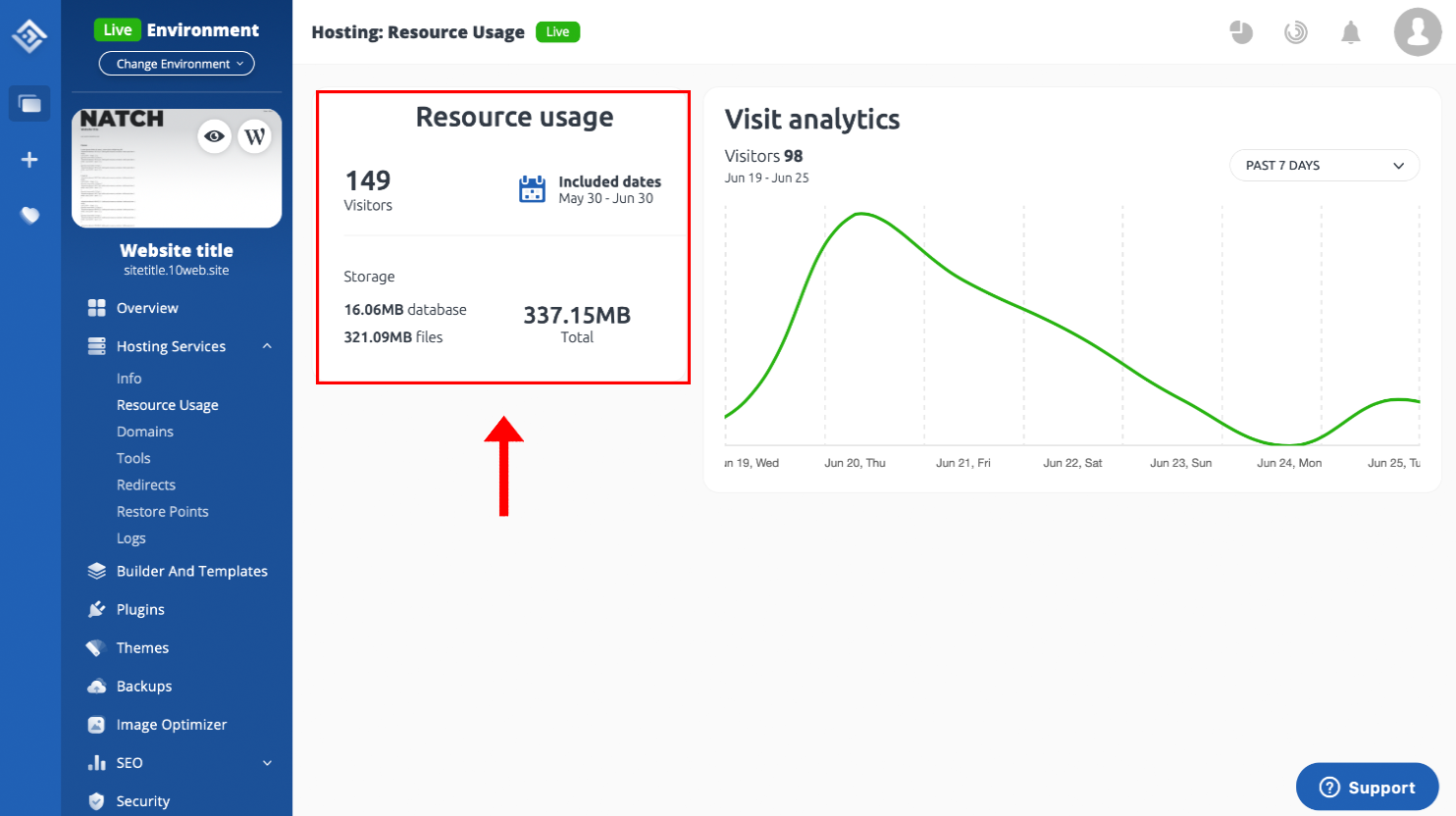 Alternatively, you can track the visitors of all your connected websites for your current subscription period, by clicking the "Summary" button in the top right corner of your dashboard.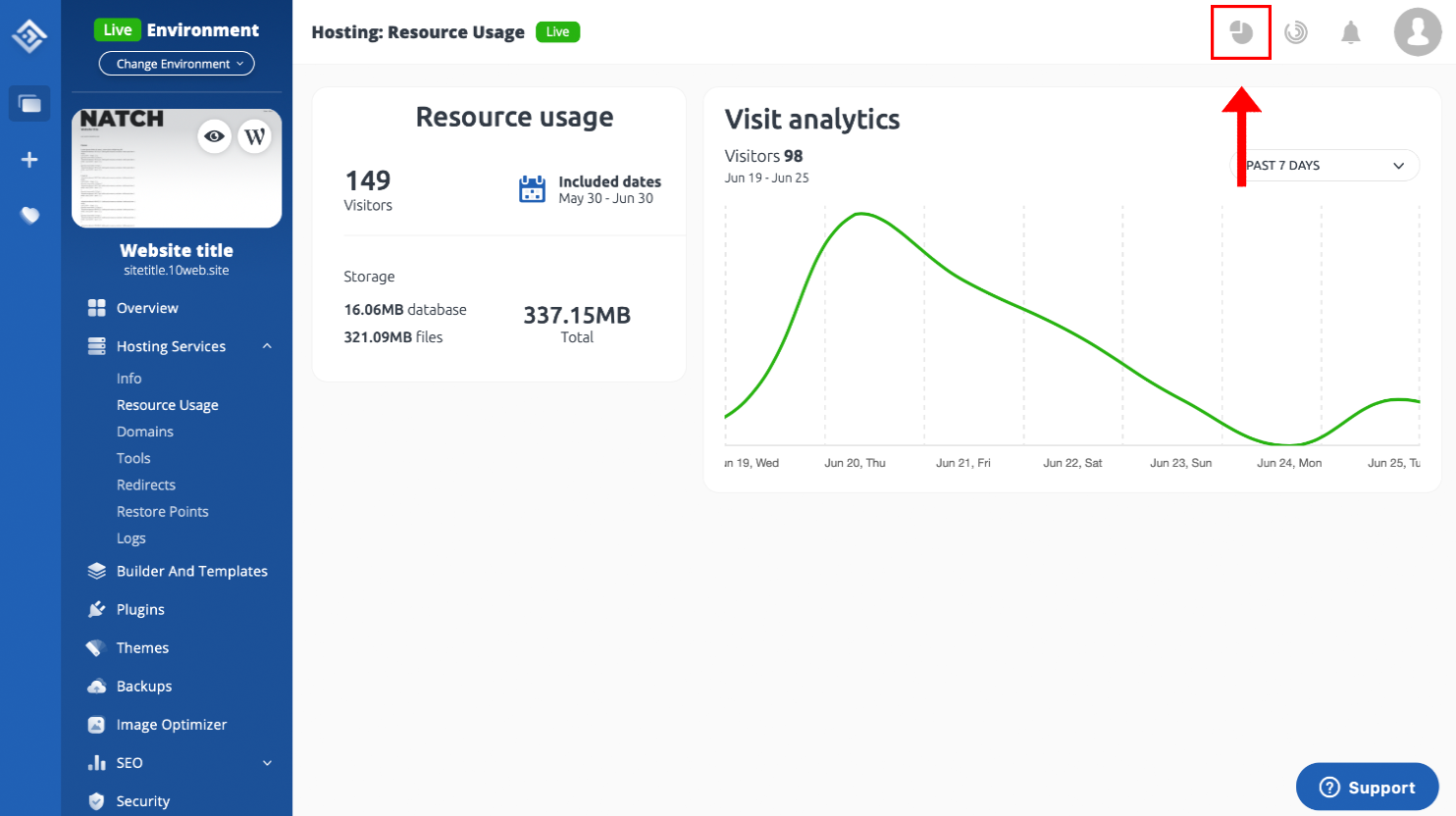 Under "Hosting Resources" you can see your current number of visitors out of the total number of visitors allowed by your plan.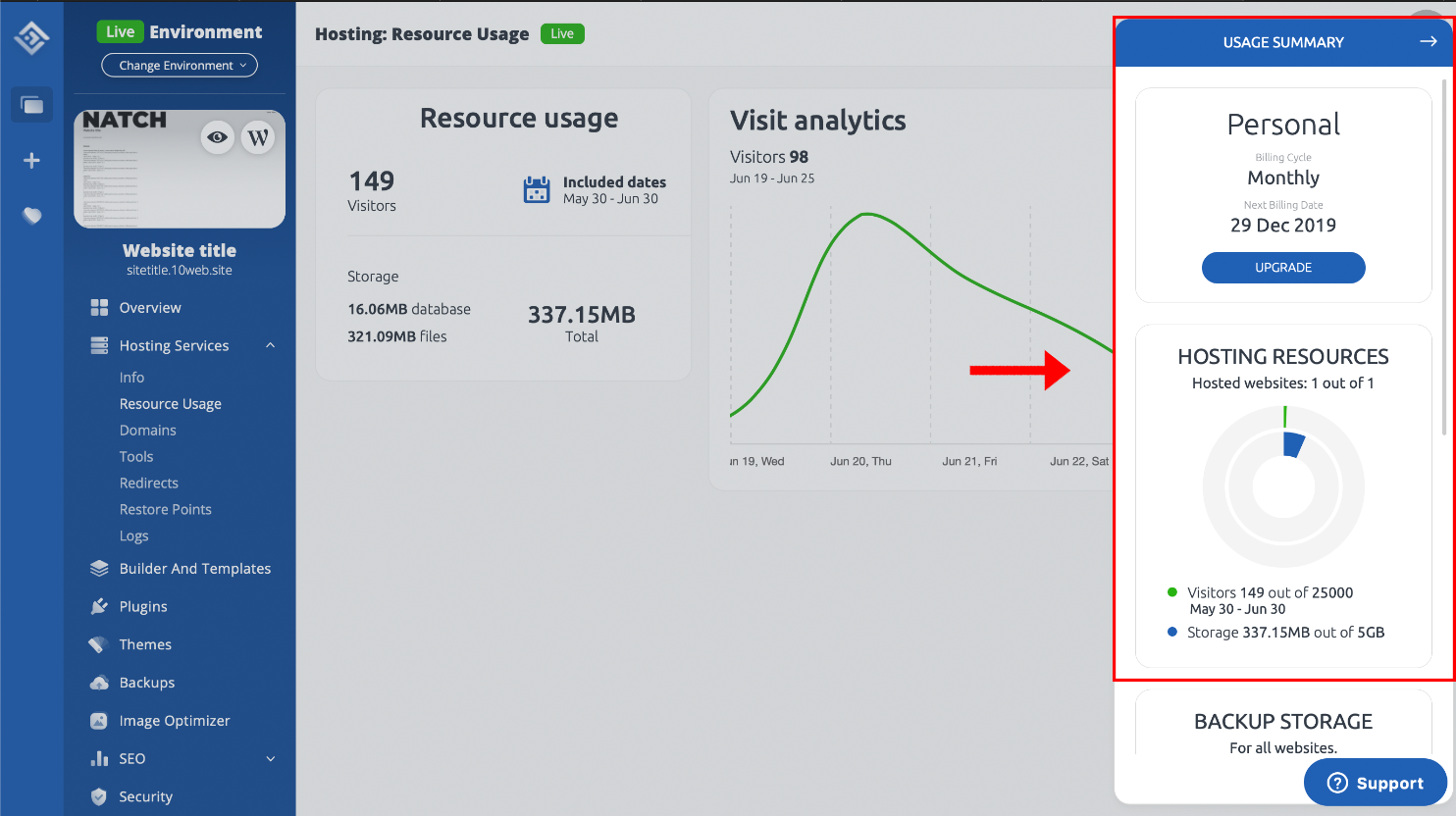 What Counts as a Visit
The number of visitors shown in your "Summary" tab or your "Resource Usage" screen is the number of unique IP addresses that have visited your website. To clarify:
When a user reaches your website and loads a page, this counts as 1 visit.

A single user loading multiple pages on your website still counts as 1 visit.

A user loading your website on multiple browsers is also 1 visit. (same IP address)

A user loading your website from two different locations counts as two visits, since the user would have accessed your website from two different IP addresses.

Multiple users loading your website from a single location counts as 1 visit as long as those users are sharing the same internet connection and IP address.