Sometimes when you make changes to your website, your changes might not show up if you have caching enabled. To fix this issue:
1. Head to your 10Web dashboard at my.10web.io
2. Click the website that has this issue.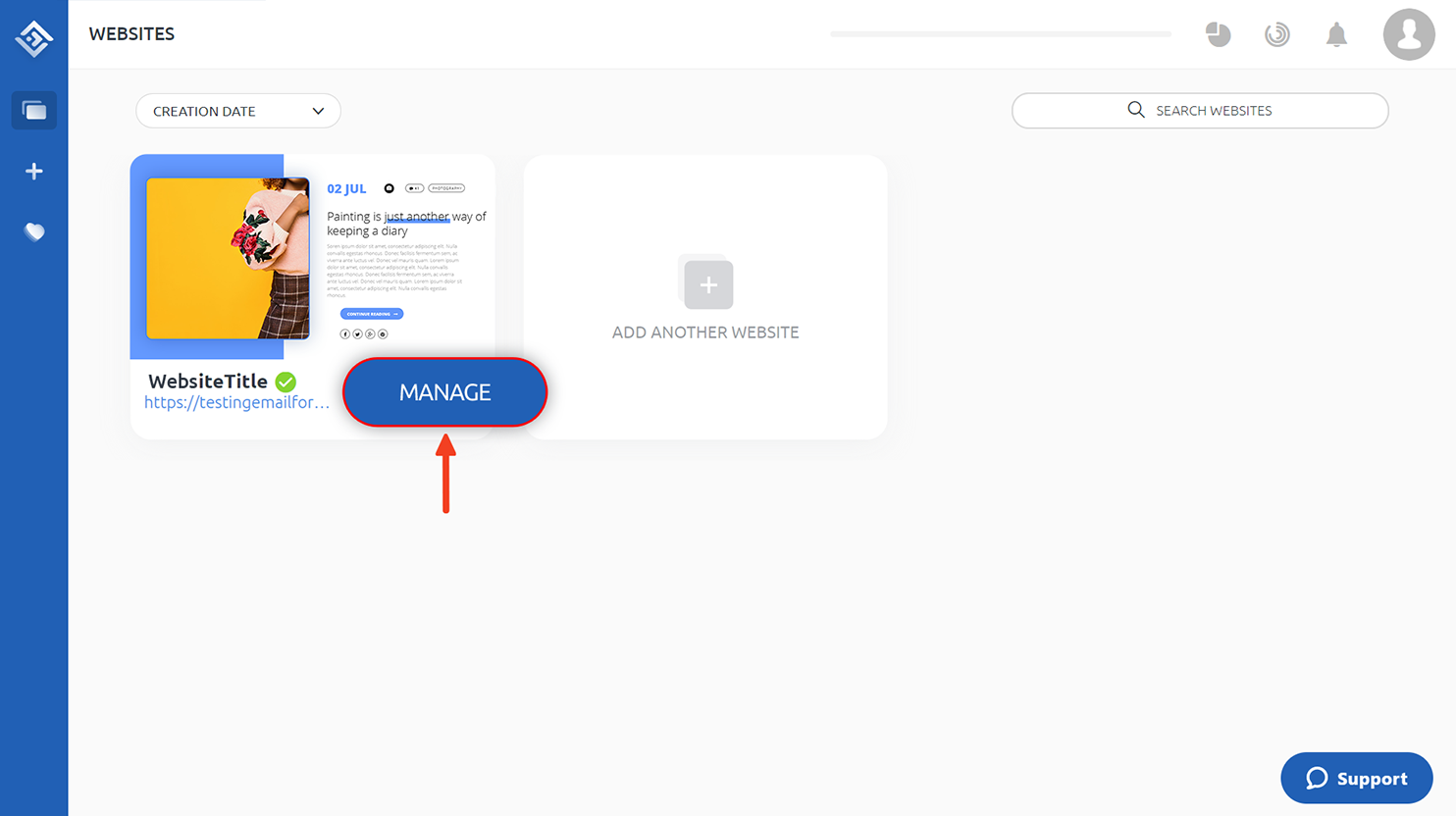 3. From the menu on the left click the "Hosting Services" drop-down menu.
4. Click "Tools" and you'll find Website Caching at the top.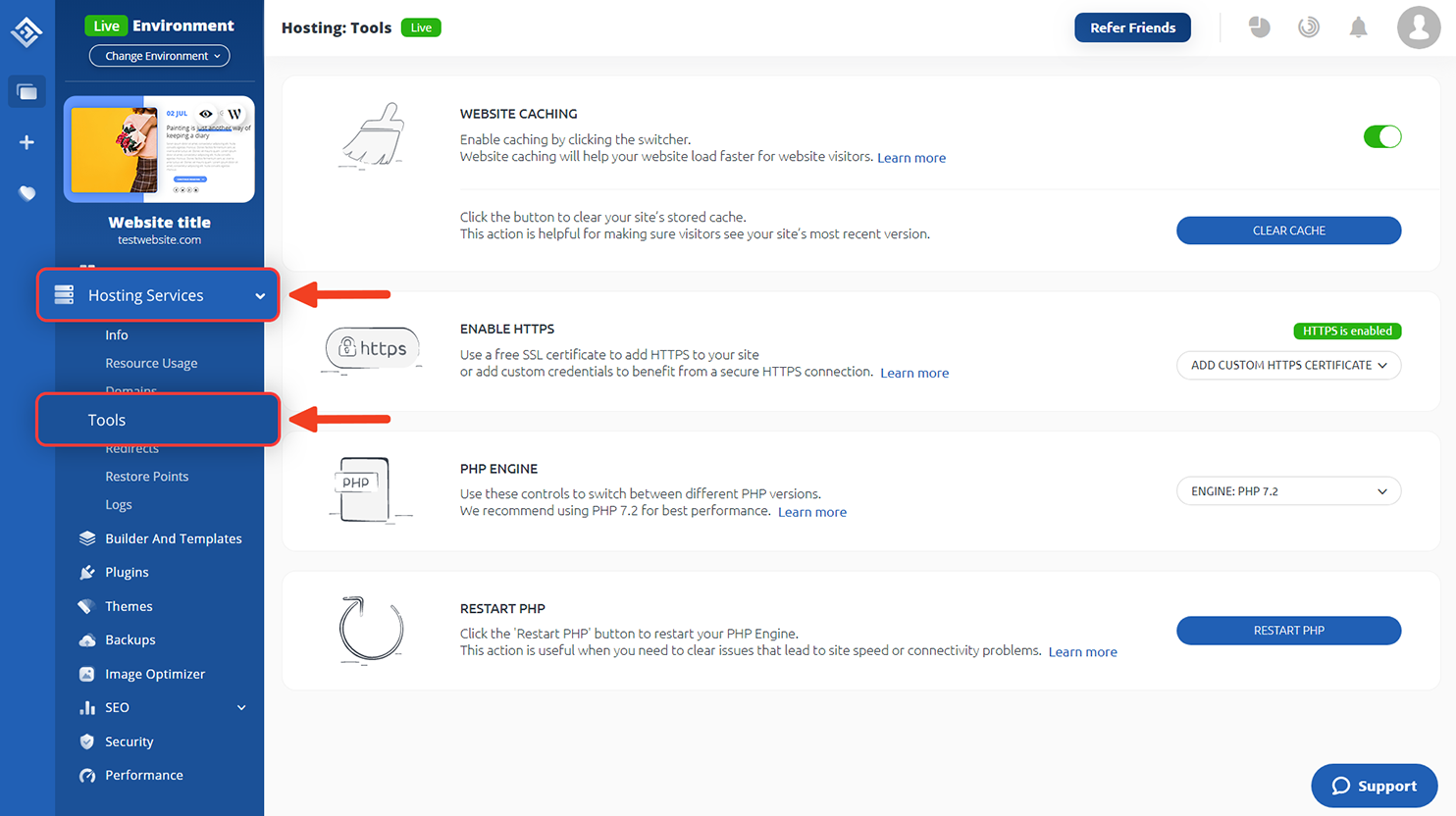 5. Click the "Clear Cache" button.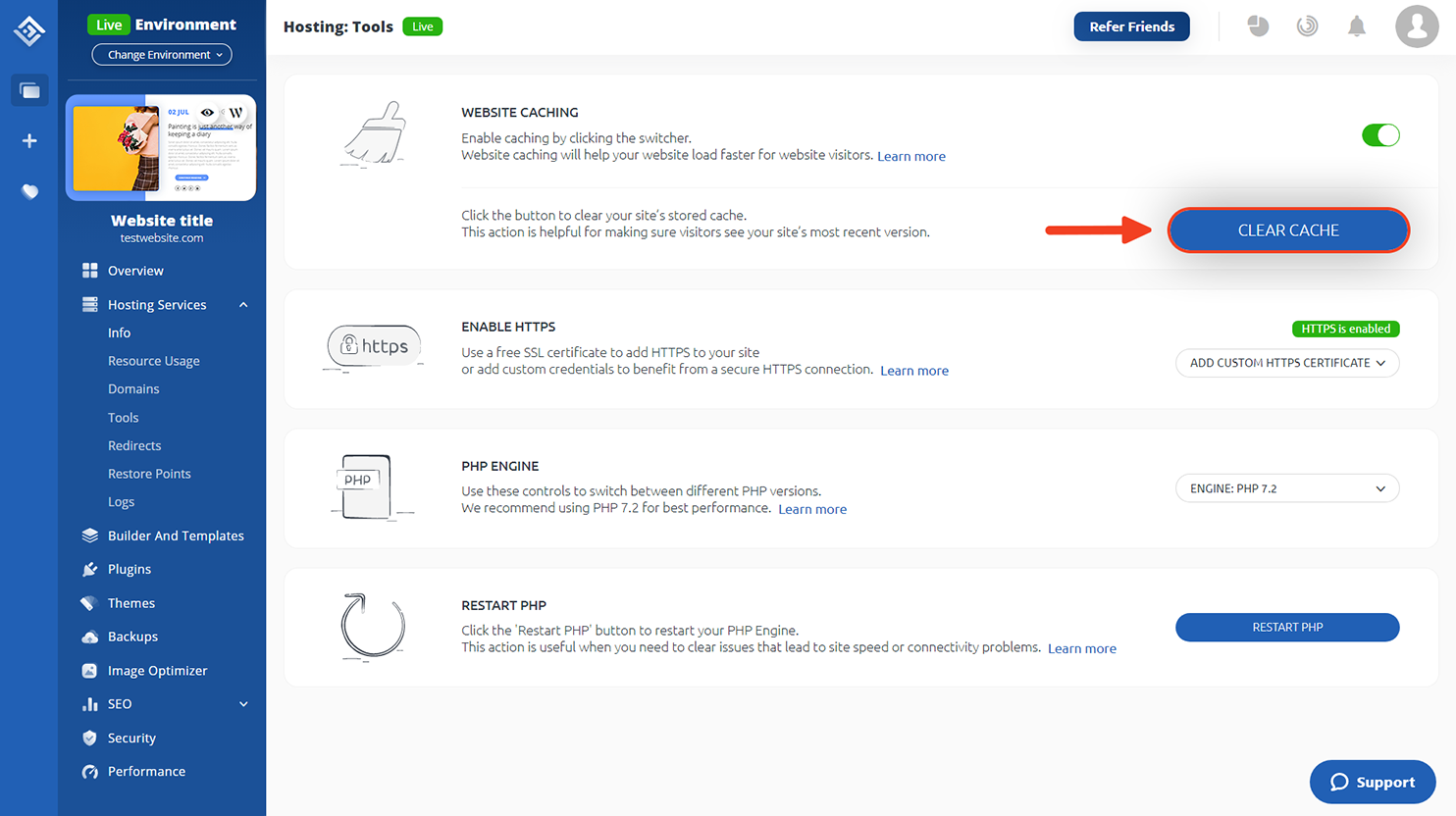 This will clear your website's stored cache and your visitors will see your website's most recent changes.