Configure the default Styles and Settings of elements such as Buttons, Headings, Paragraph, Images, Background, and Form Fields.
Note: Global Styles and Settings, by default, will apply to elements that are non Elementor.
Get started by clicking on the hamburger

menu.
Style
Default Colors: Edit primary, secondary, accent, and text colors
Default Fonts: Choose default font for headlines, body, and accent texts
Theme Style: Customize the Theme and Style (default colors and fonts for Elementor should be disabled from WP)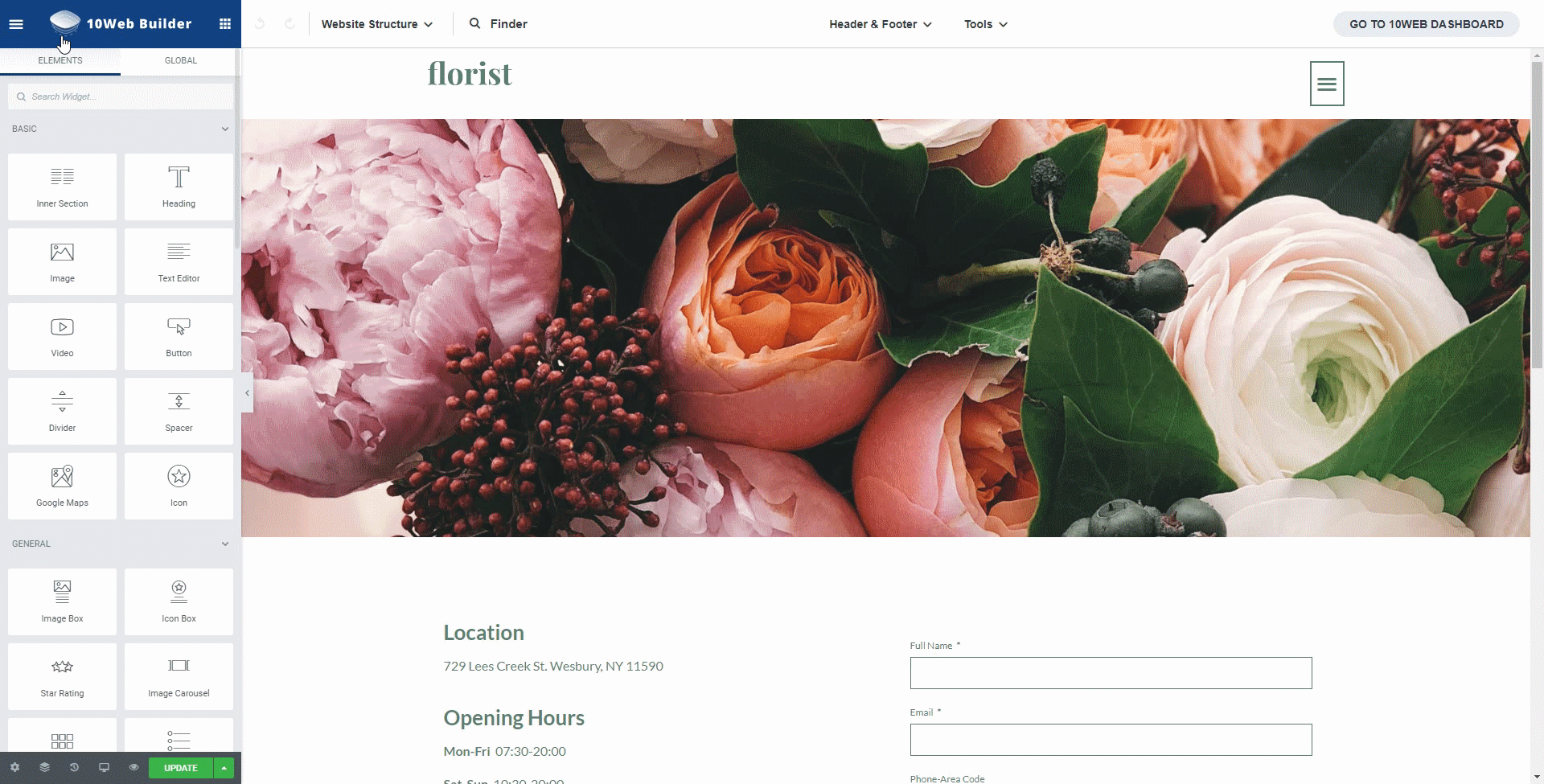 Settings
Global Settings: Edit generic font settings, content width, widget spacing, lightbox settings, and custom HTML and Javascript.
Dashboard Settings: Redirects to WP Elementor settings.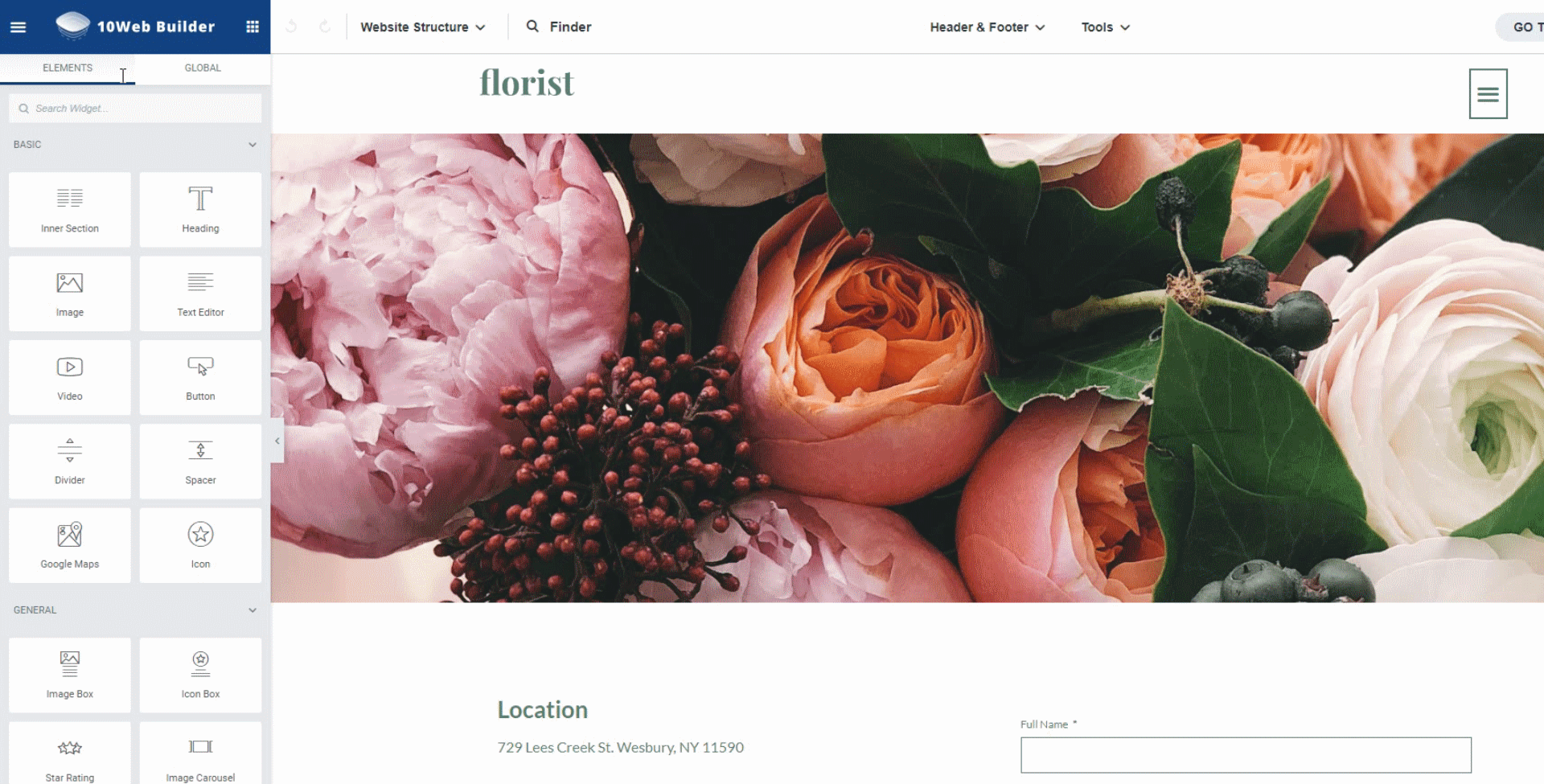 More
Preferences: Customize settings of the editor.
Finder: Navigate to other areas of the website and to the WP dashboard
View Page: View the live version of the current page
Exit to WP Dashboard: Go to the WP dashboard page editor of the current page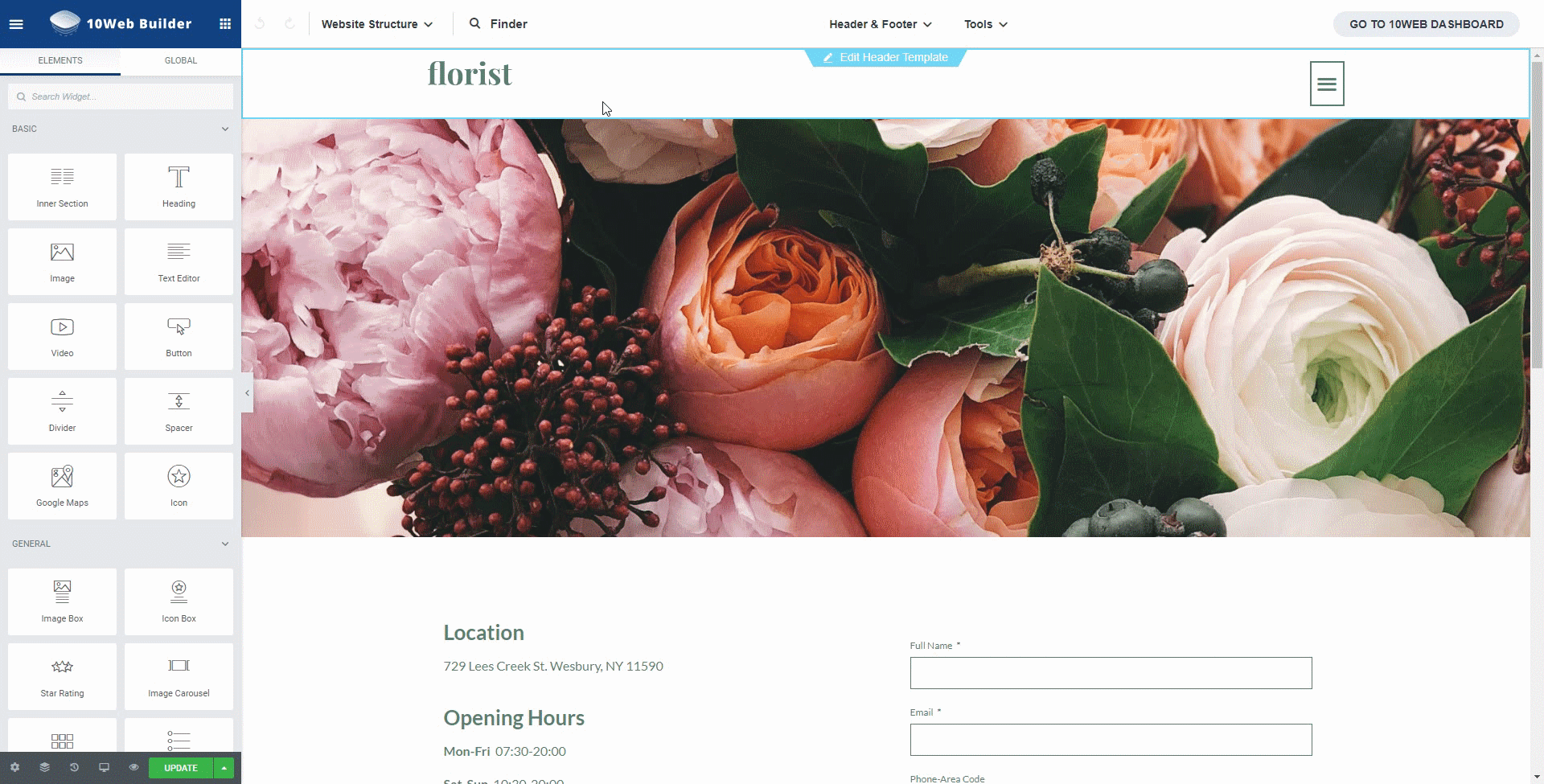 Next up: History: Actions and Revisions