There are two ways of moving sections in the 10Web Builder.
Using the Navigator
Dragging and dropping your sections in the navigator is the easiest way to move them.
Open the Navigator by clicking on the icon, right clicking on the section, or pressing CTRL/CMD I.
Click and hold the section you want to move, then drag and drop it above or below any of the other elements.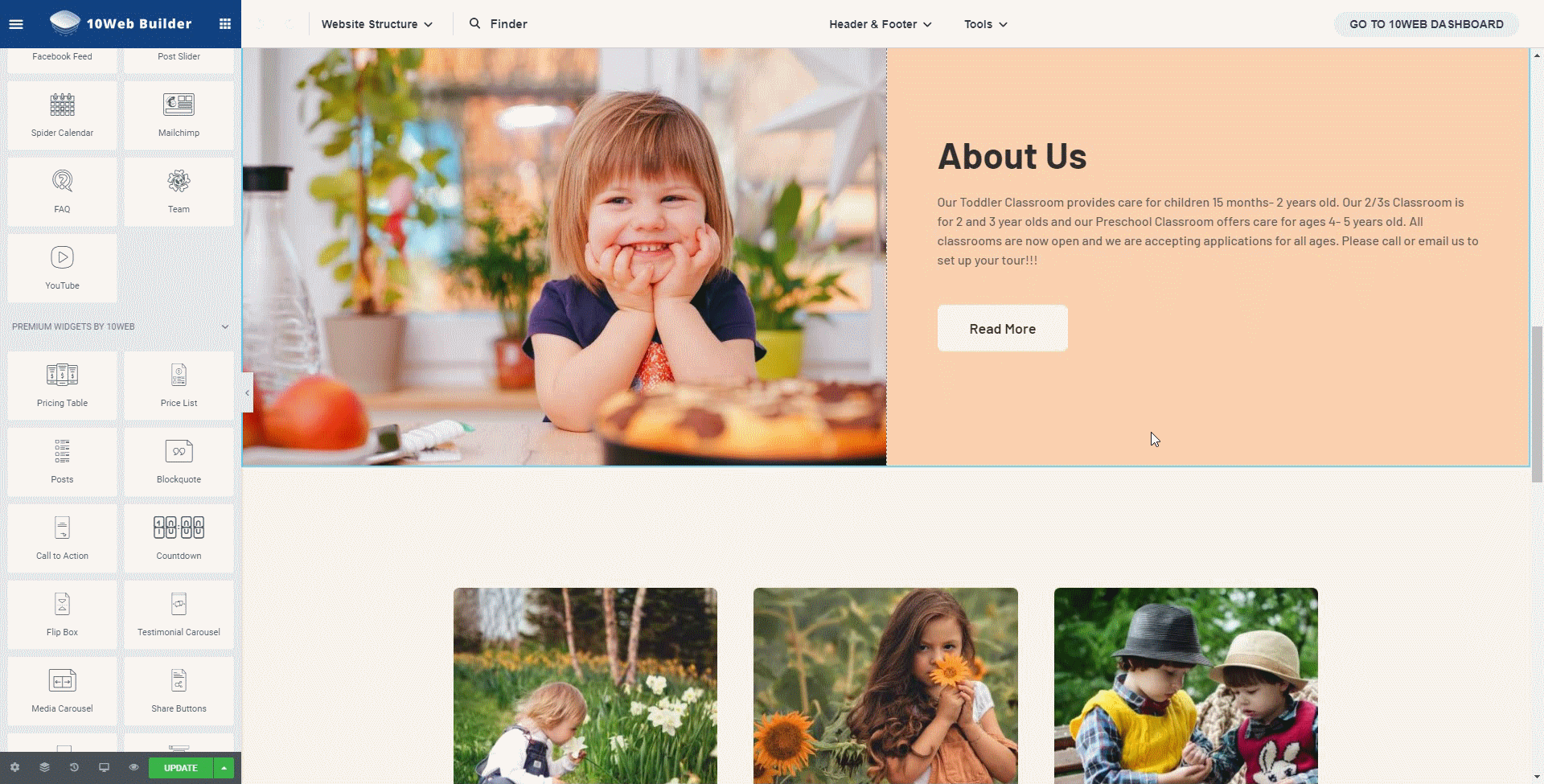 Using Section Handles
Go to the section you want to move.
Click, hold, and drag the section to where you want it.
When a blue highlight appears, drop the section.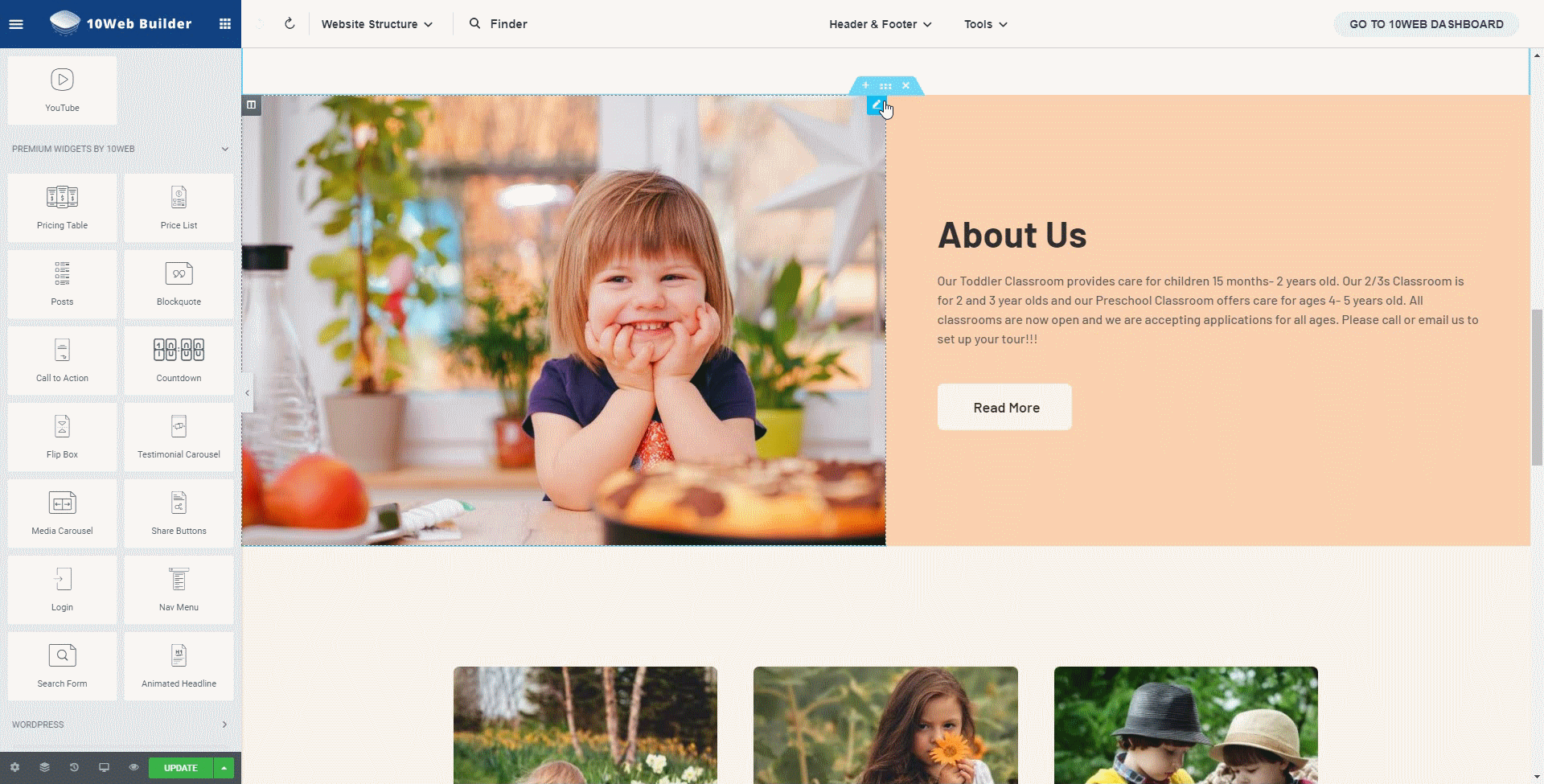 Next up: Editing Font Size, Color, Family, and Style