If you have multiple elements, the Z-Index determines their order. Think of it as layers, layer number 1 will be under layers number 2,3,4 and so on.
Setting the Z-Index
You can set the Z-Index for a section and for widgets.
Click on the handle of a section or widget.
Go to the Advanced tab.
Choose the order number you want to give to that section or widget.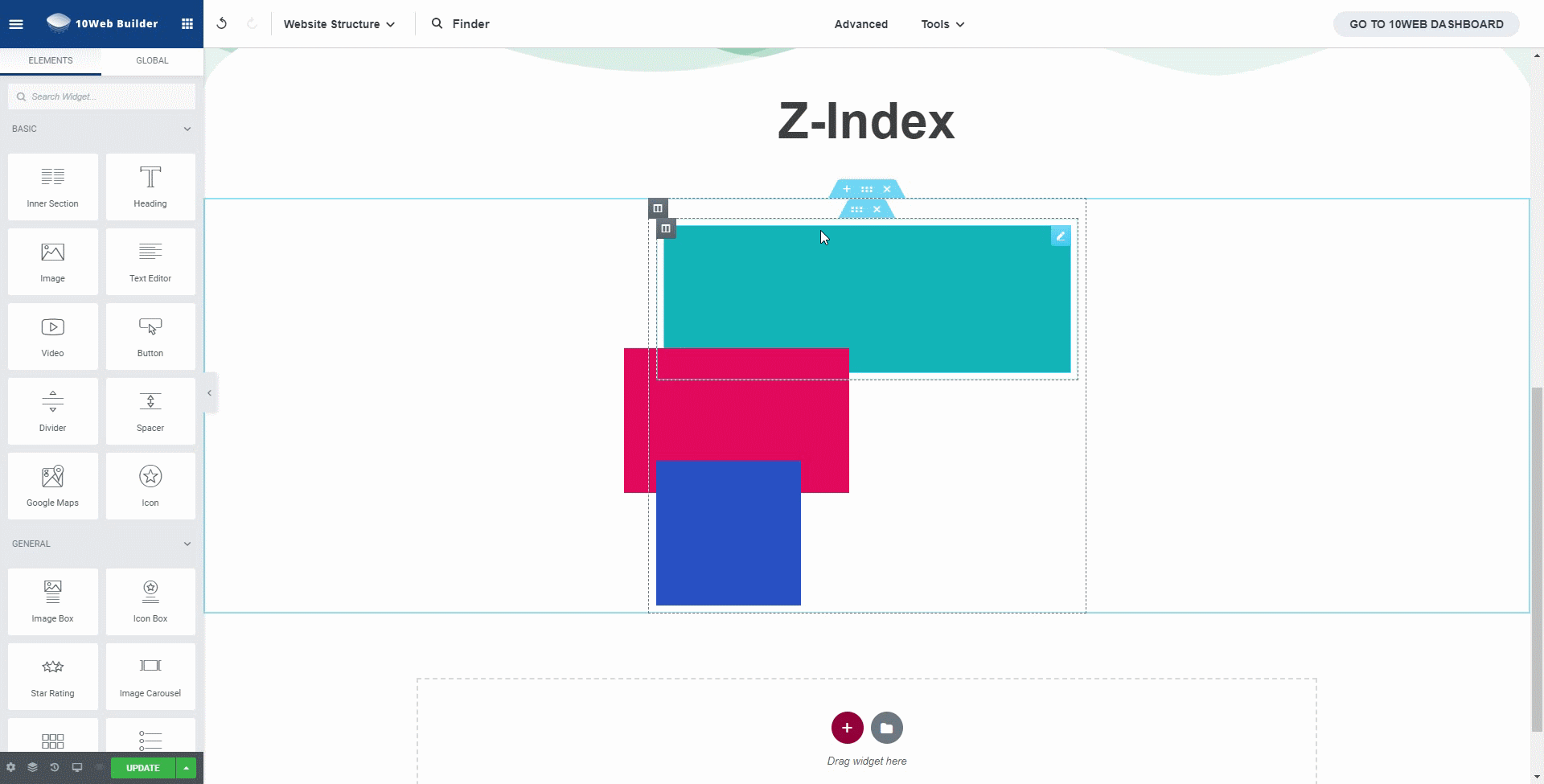 Next up: Editing for Mobile