Slides
Slides: click on

"Add Item" to add more testimonial slides.
Click on each slide item to edit its contents (content, image, name, title).

Skin: choose the overall look of the slide (default, bubble).

Layout: choose the position of the image in the slide (inline, stacked, above, left, right).

Alignment: set the alignment of the text (left, right, center)

Slides Per View: set the number of slides visible at the same time.
Slides to Scroll: set the number of slides scrolled per swipe.

Width: set the width of the testimonial box.
Additional Options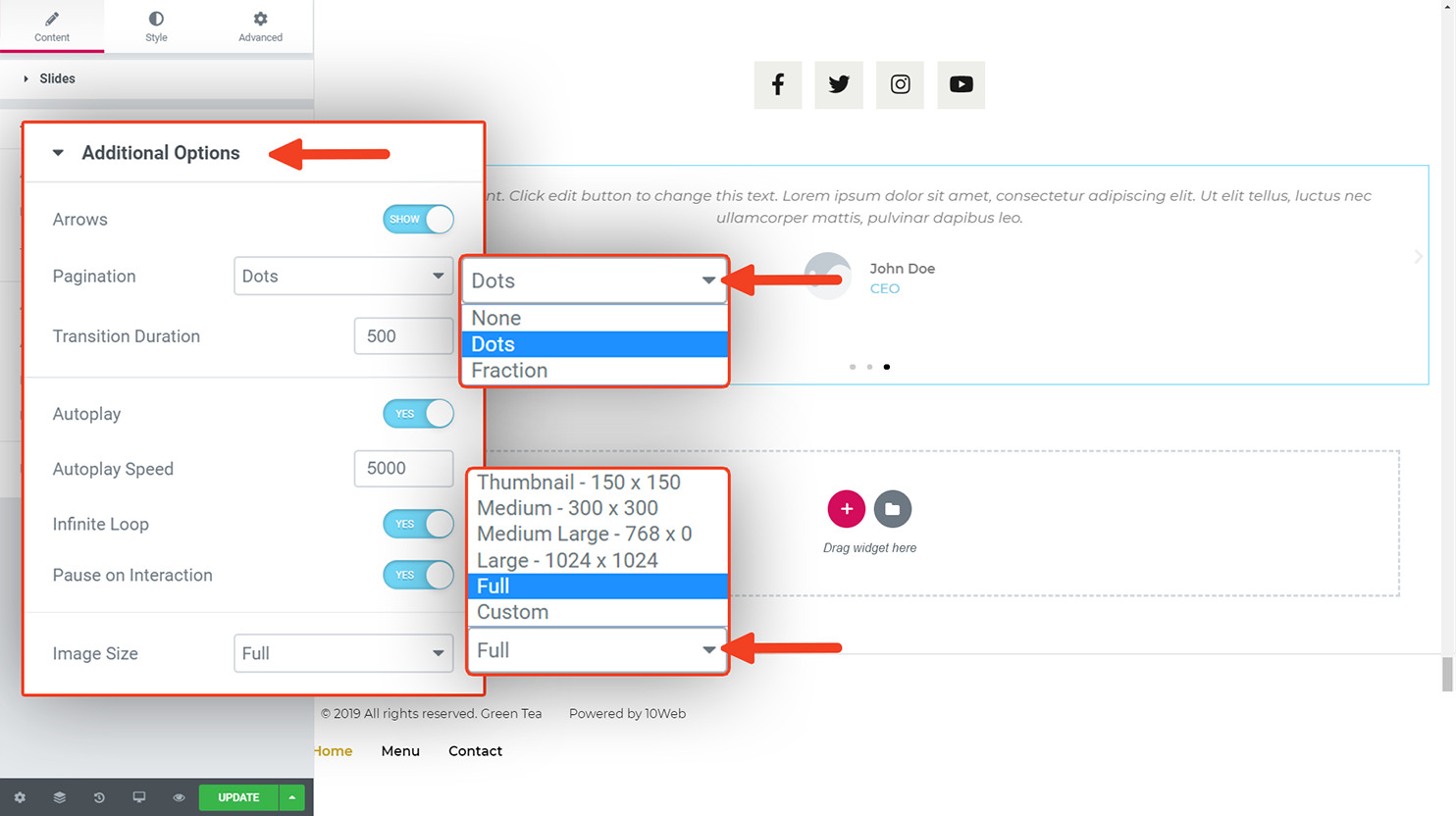 Arrows: click to switch to show/hide scrolling arrows on the sides.

Pagination: choose how to display the number of pages (dots, fractions, none).

Transition Duration: set how fast the transition effect occurs.

Autoplay: click the switch to have the slides transition automatically.

Autoplay Speed: set the time interval between each transition.

Pause on Interaction: click the switch to stop the slide from auto-transitioning on mouse hover.

Infinite Loop: click the switch to allow the slides to switch infinitely in a single direction.

Image Size: set the resolution of the image displayed in the slide.