To change your SFTP password and generate a new one, head to your 10Web dashboard at my.10web.io and click the website you wish to manage.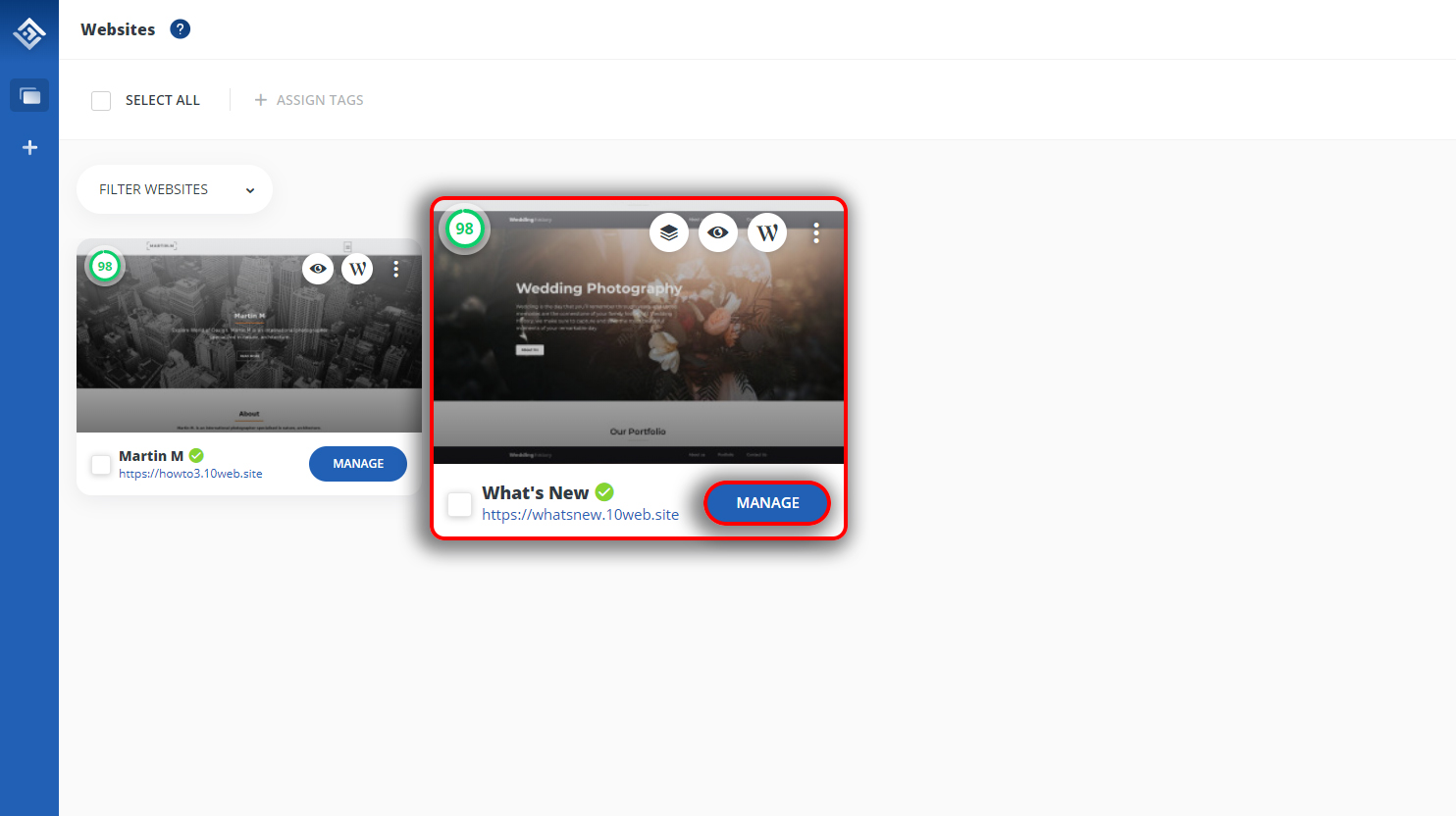 From the left menu under Hosting Services, click on Credentials.
You'll find all your SFTP info on this page, which includes your SFTP host and username, as well as your current password. Click the Generate New SFTP Password button.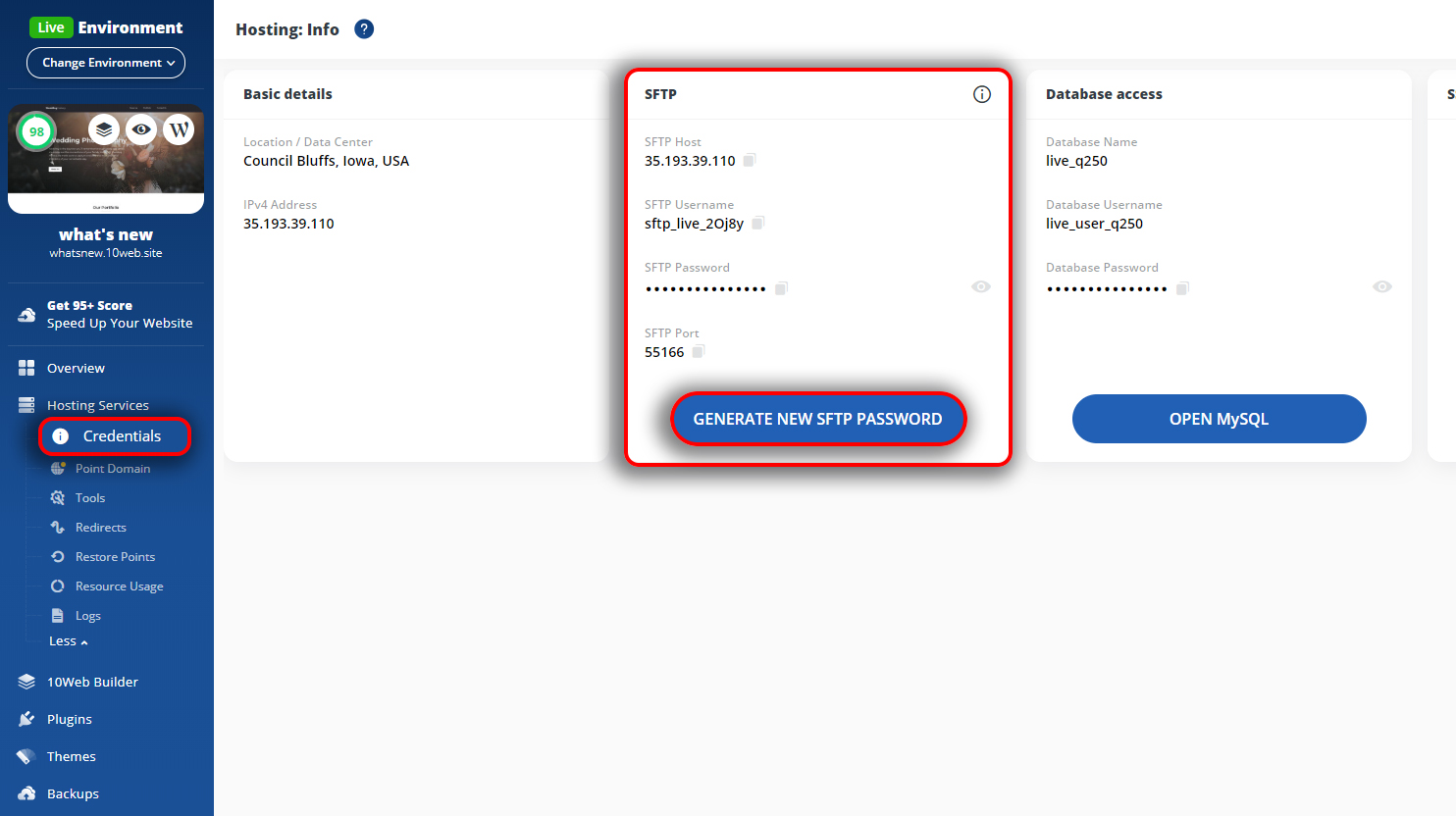 In the window that pops up click Generate. This will generate a new SFTP password which you can check or copy from the SFTP info section.