Build the fundamental look of your posts using the Post Content widget in the 10Web Builder. This dynamic widget displays the content of each page/post of your website.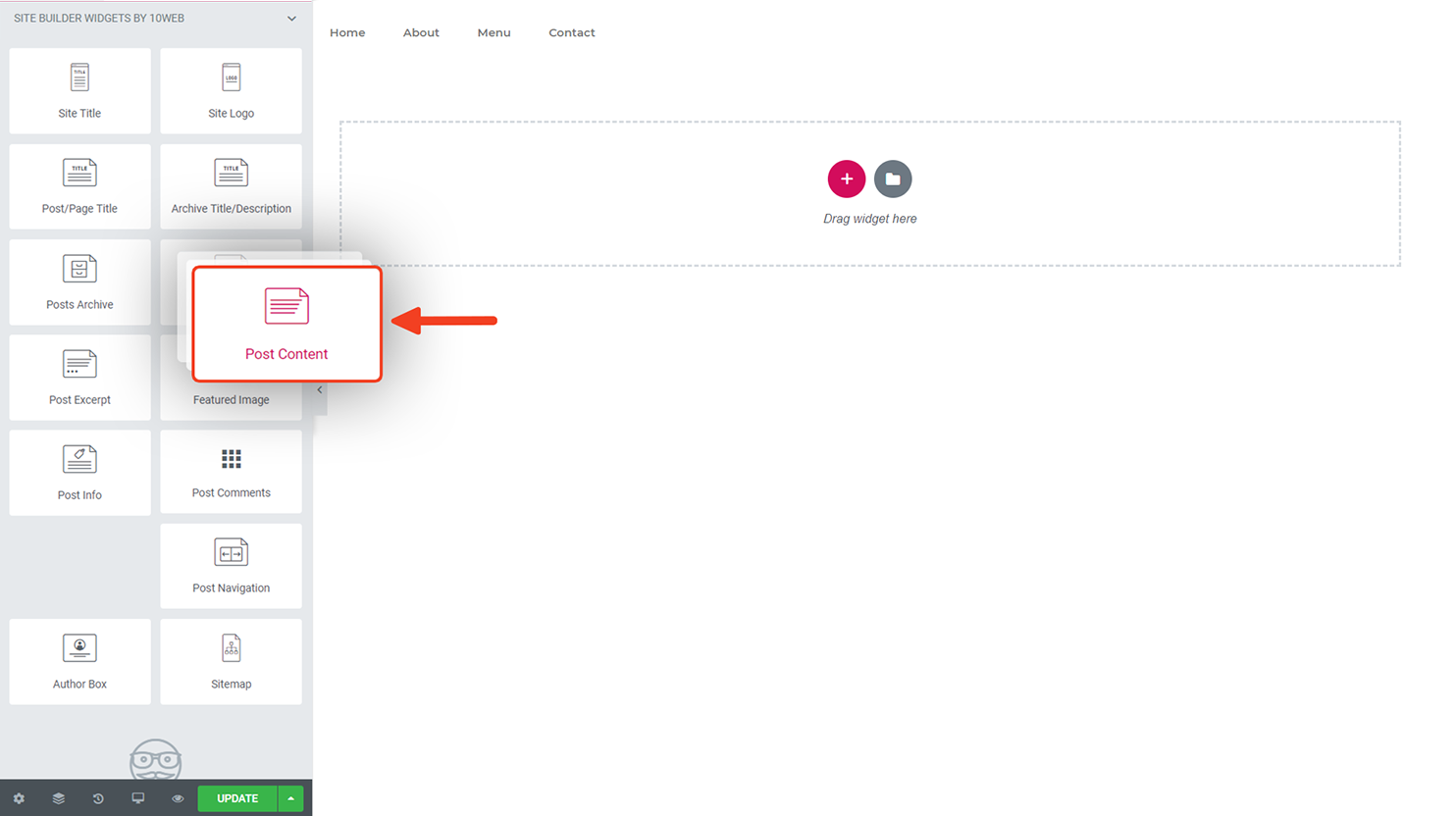 The Style Tab
Style
Alignment: Set the alignment of post content relative to the box.
Text Color: Customize the color of post texts.
Typography: Customize the typographical settings of your posts.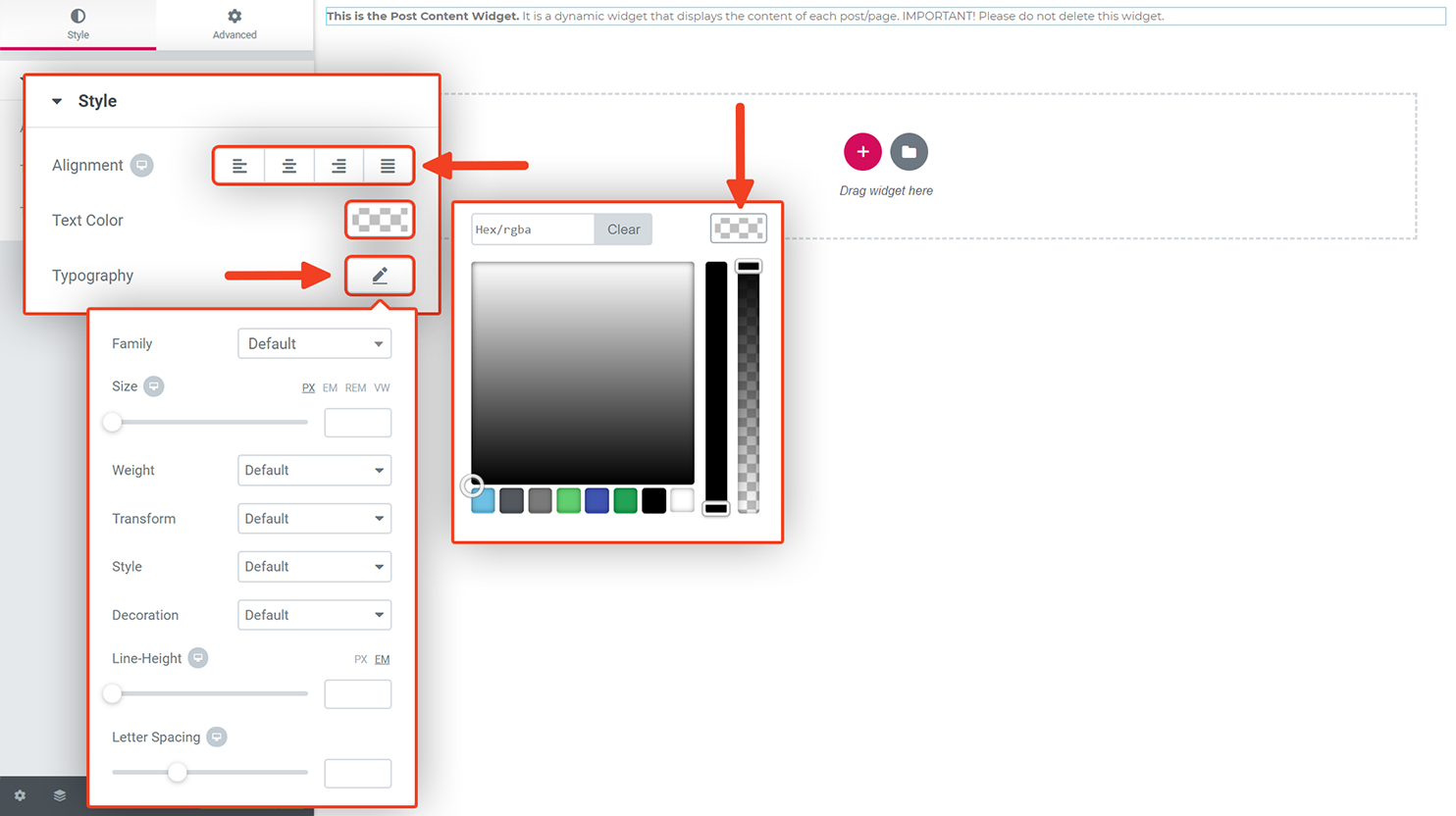 The Advanced Tab
In the advanced tab adjust the padding, apply Z-index to your elements, set conditions, motion effects, responsiveness, and more.
Next Up: Post Excerpt