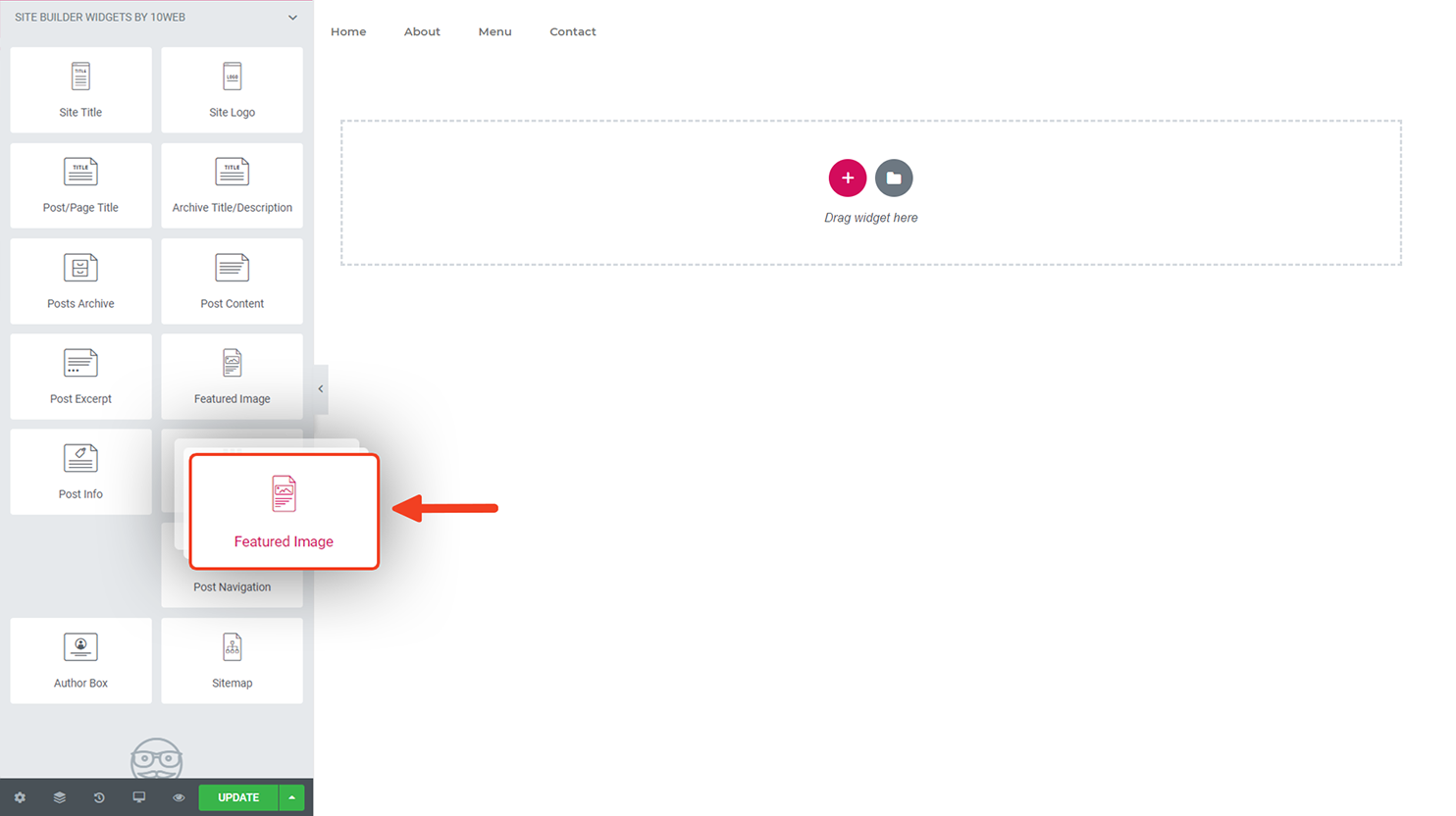 Choose Image: the image is set to your website's featured image. Click the box to access its settings.

Click the box under

"Fallback" to set an image in case the featured image is missing.

Image Size: set the size/resolution of your featured image.

Alignment: set which side of the block the excerpt aligns to (left, right, center).

Caption: click the drop-down menu to select one of three caption options (none, attachment caption, custom caption).

Link: set whether or not the displayed logo contains a link or not.

Media File: the logo's link is that of the image it contains (you can choose whether or not to display the logo in a lightbox).

Custom URL: will set your website's logo to redirect to your landing page.