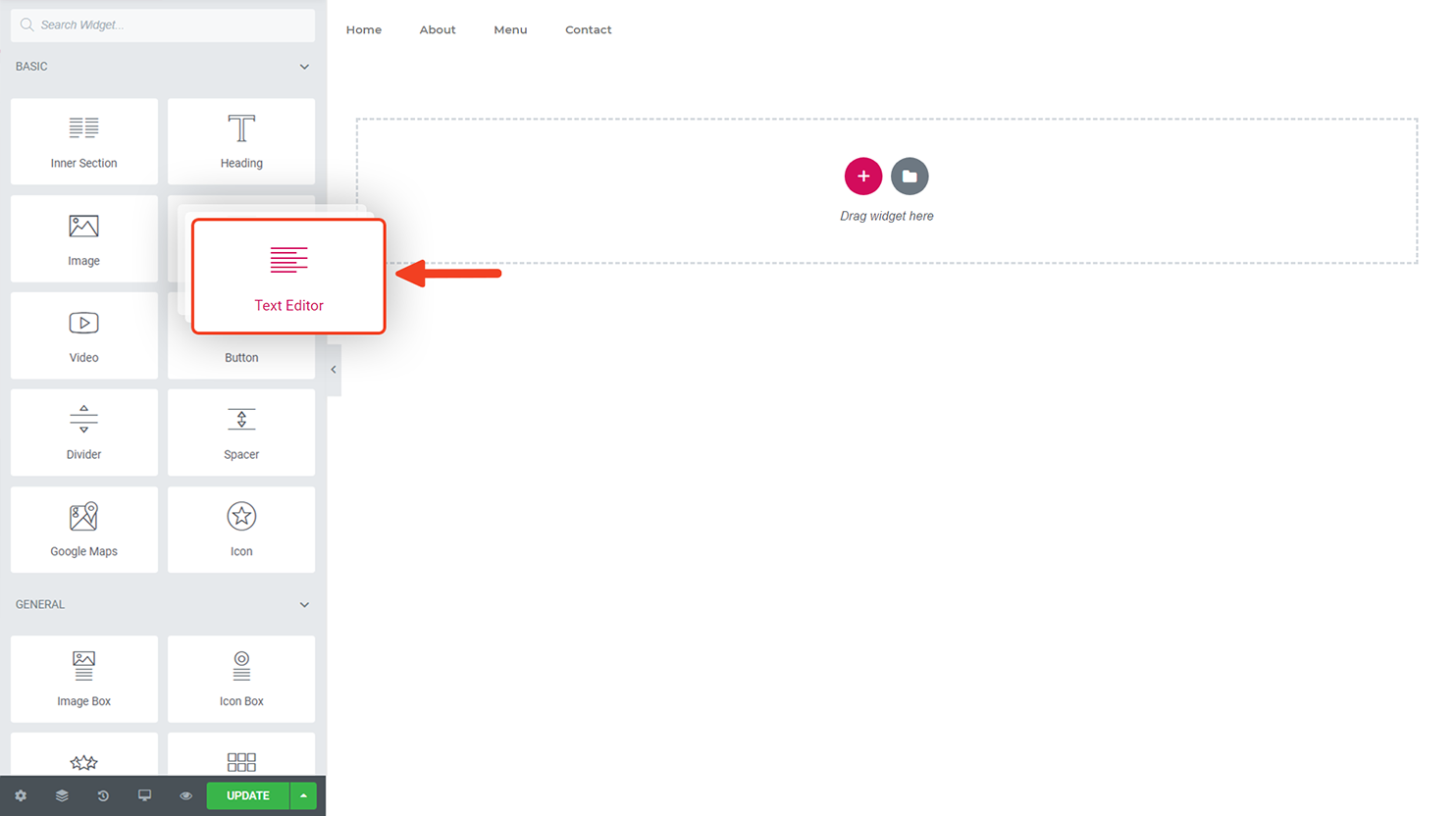 The text editor allows you to add a block of text utilizing WordPress's text editor. 
Text Editor: click the box to write the text that you want displayed in this box.

You can use all of the functionalities available in the WordPress text editor to customize your text.

The area above the editor contains an

"add media"

button and

"add" buttons for all the plugins that you have installed. Allowing you to easily include images and your different plugin functionalities in this block.