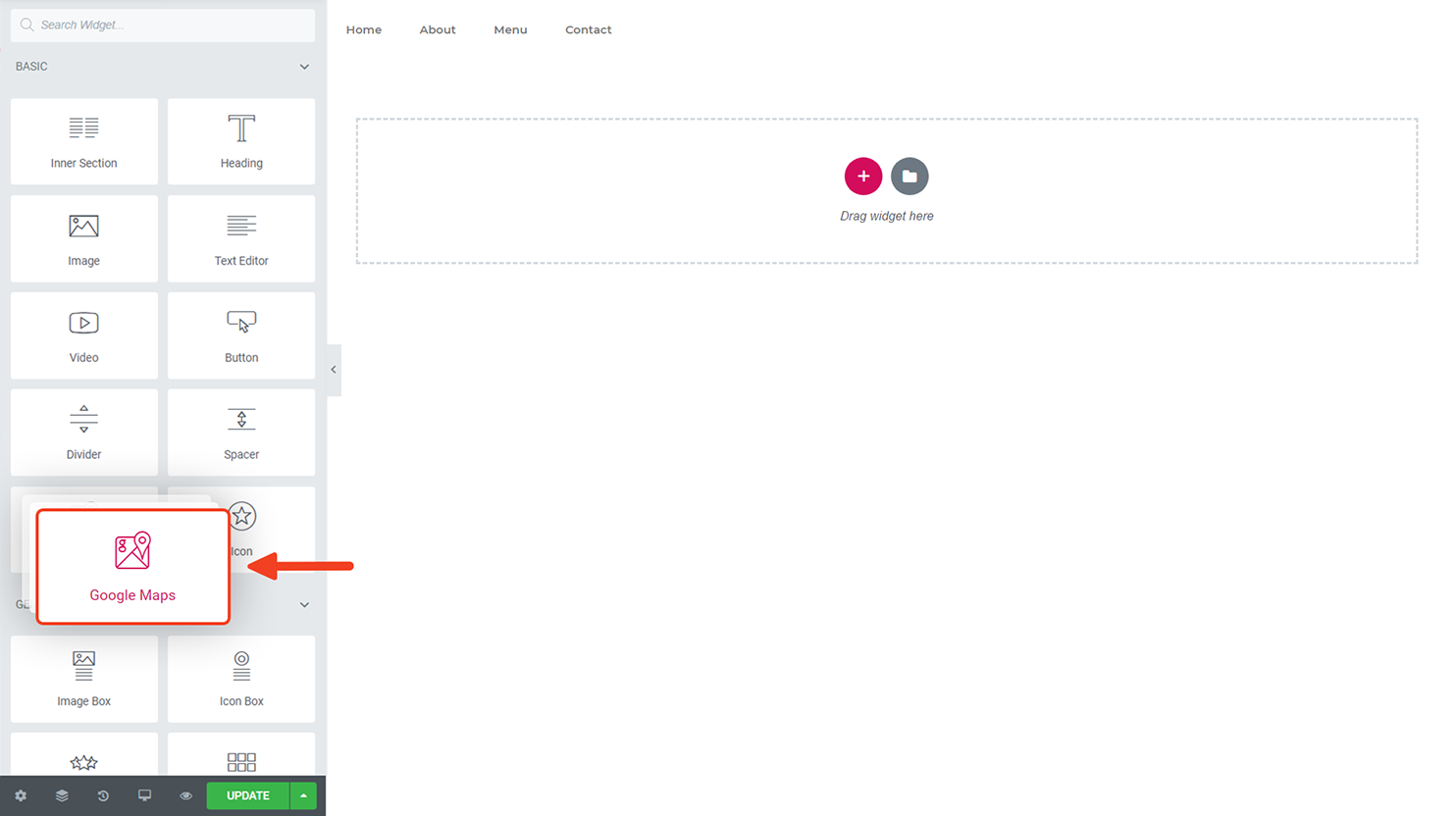 Location: click the box to set the address of the location you want displayed in your Google Maps block.

Zoom: use the slider to determine the level of zoom of your Google Map.

Height: use the slider to increase the height (size) of your Google Map section.

Prevent Scroll: click the switch to allow/disallow a user from scrolling the map i.e. moving the map from its specified location.