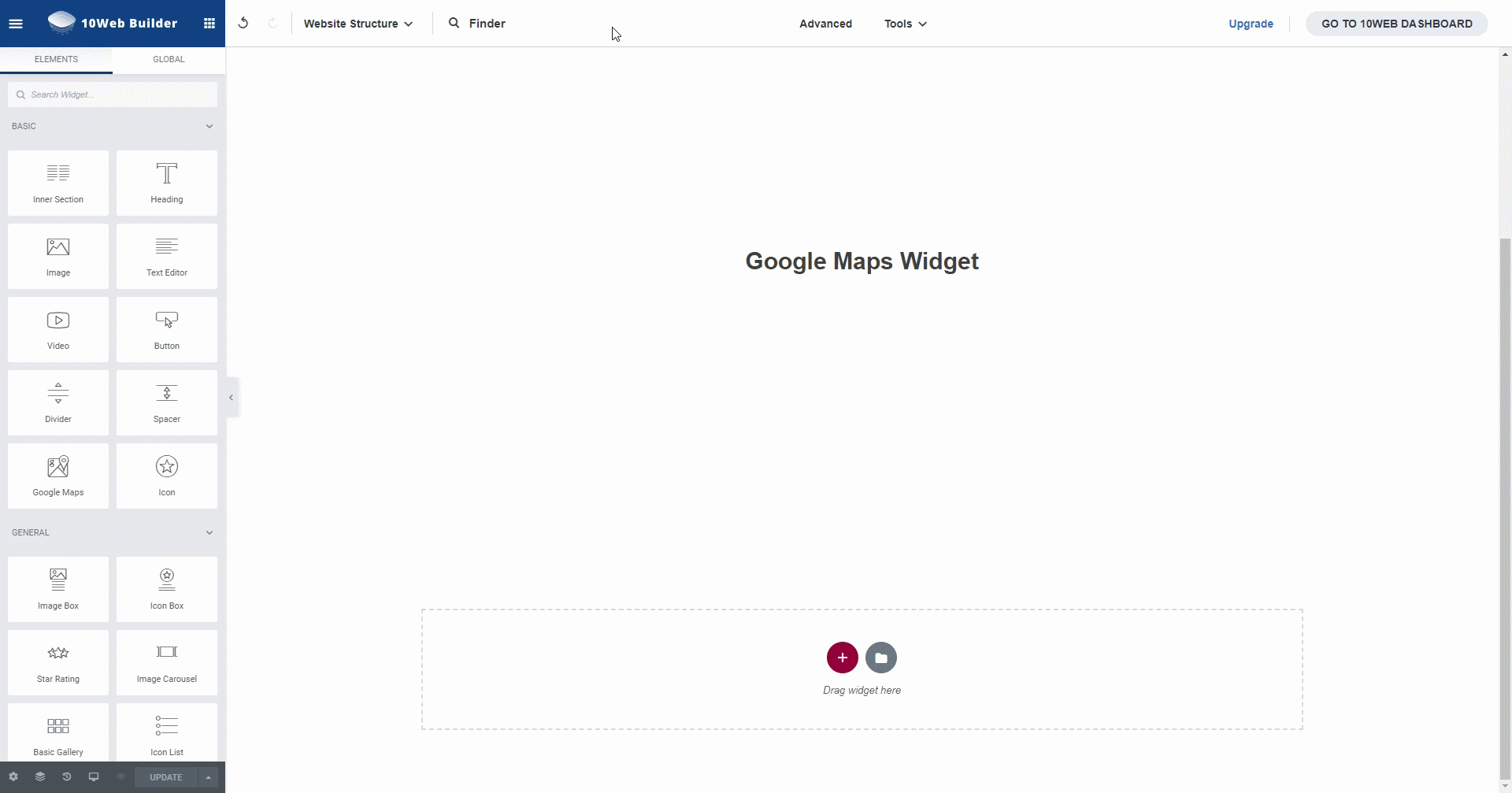 Let your customers know the location of your business with the simple drag and drop Google Maps widget.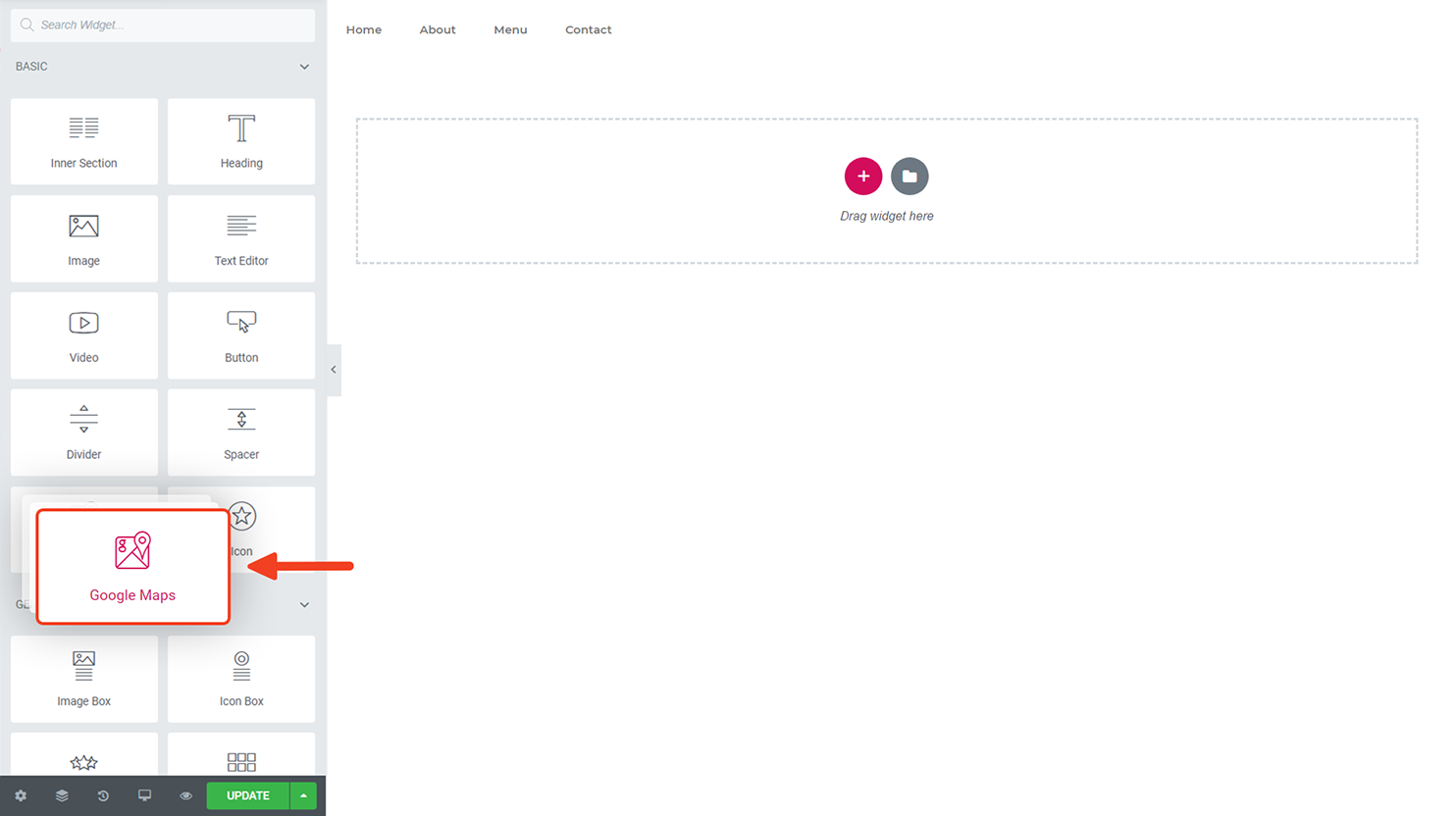 The Content Tab
Map
Location: Set your specific location by typing in the address in the field.
Zoom: Decide how close or far you want the map view by zooming in or out.
Height: Set the vertical size of the map.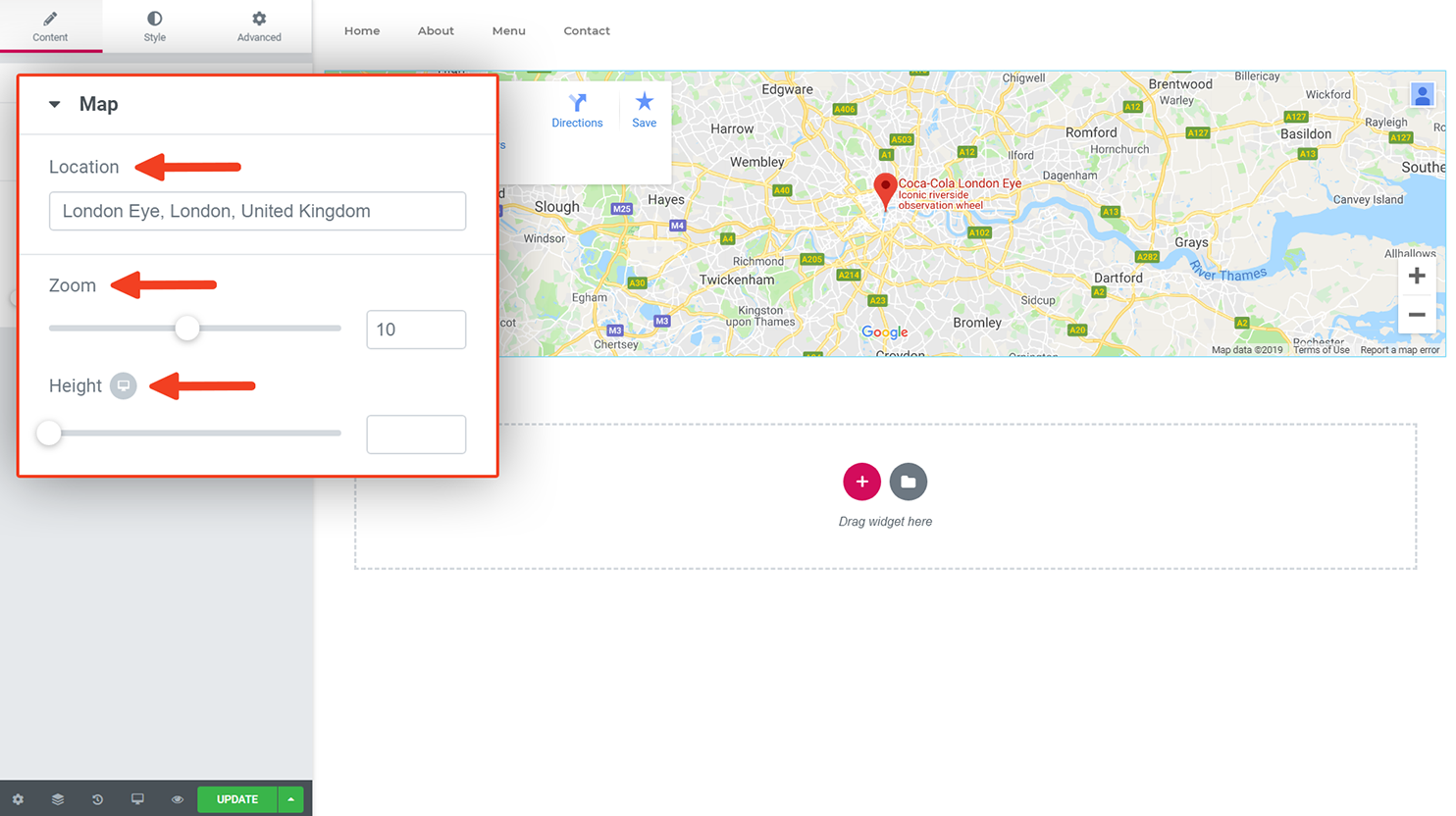 The Style Tab
Map
CSS Filters: Use CSS filters to stylize the look of the map.
Transition Duration: On Hover mode, set the duration of the hover transition.
The Advanced Tab
In the advanced tab adjust the padding, apply Z-index to your elements, set conditions, motion effects, responsiveness, and more.
Next Up: Icon