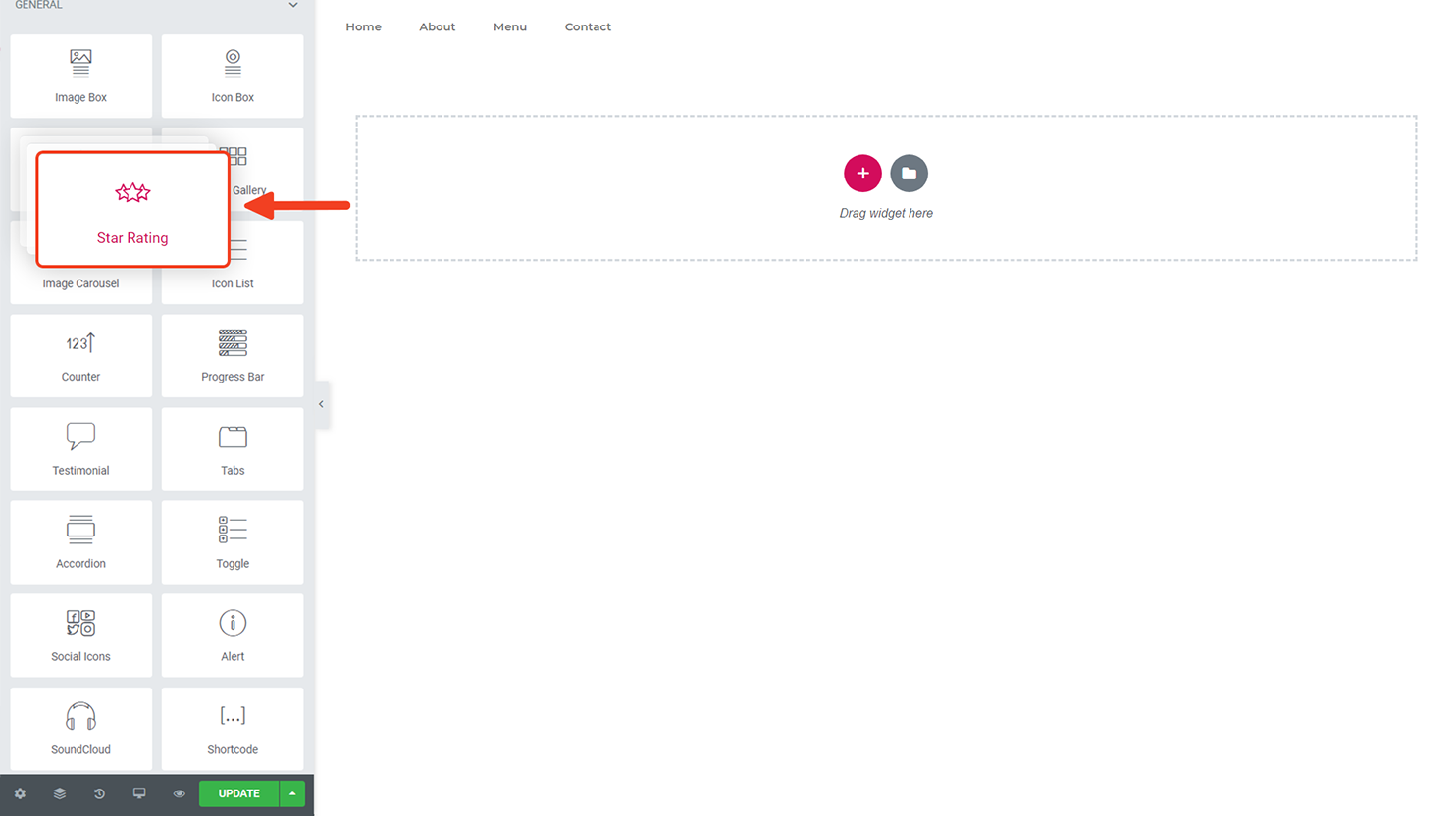 Rating Scale: choose the total scale of the rating (out of 5 or out of 10)

Rating: set the rating score that's on display.

Icon: click the drop-down menu to select the design of the star rating.

Unmarked Style: choose whether the unrated stars contain a solid grey fill, or just an outline.

Title: click the box to set the text that appears next to the rating.

Alignment: set which side of the block the star rating aligns to (left, right, center).