Add and customize galleries to your pages using the Basic Gallery widget in the 10Web Builder.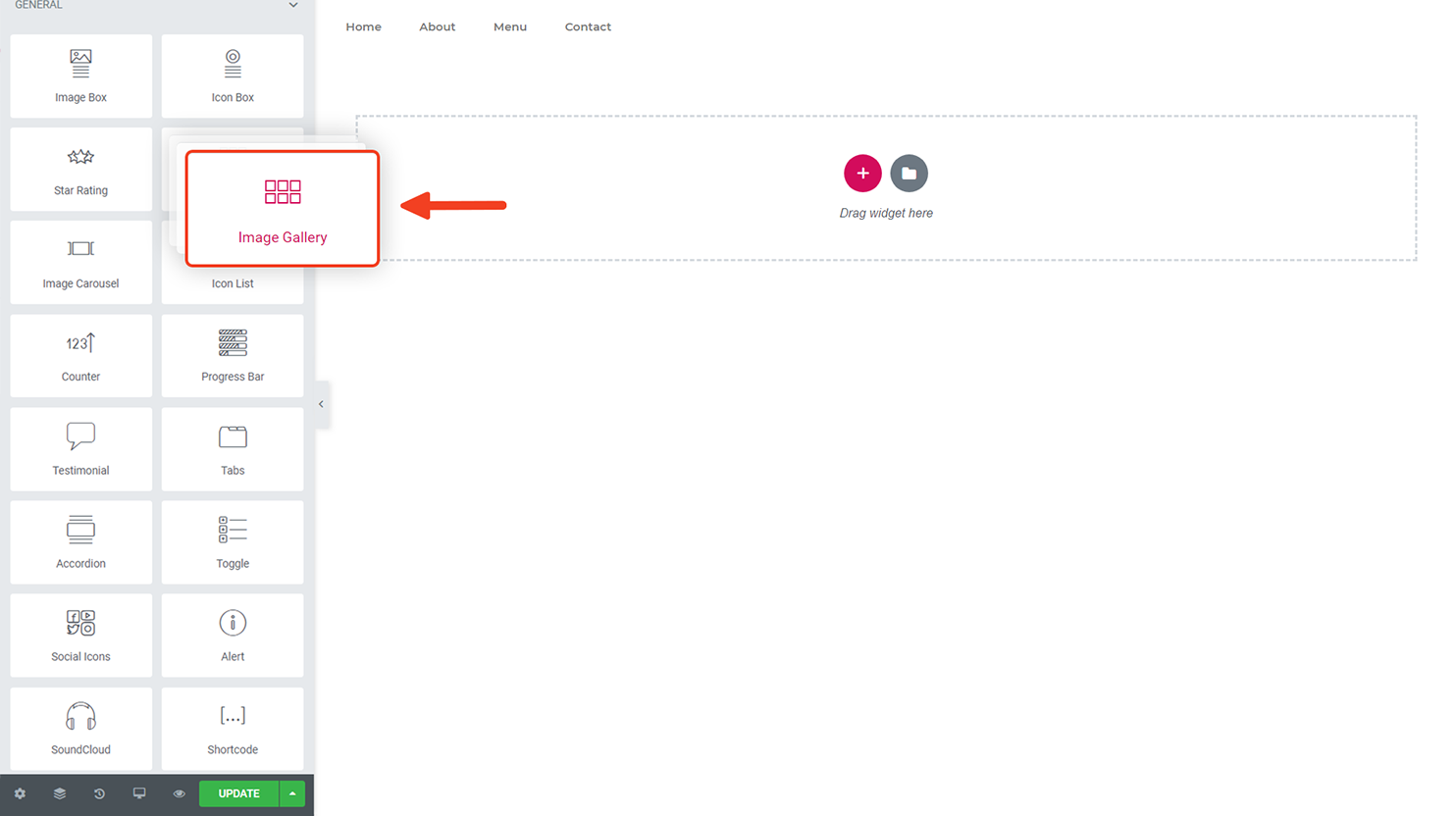 The Content Tab
Image Gallery
Click on the image box or the + icon, choose or upload the images, click Create New Gallery > Insert Gallery.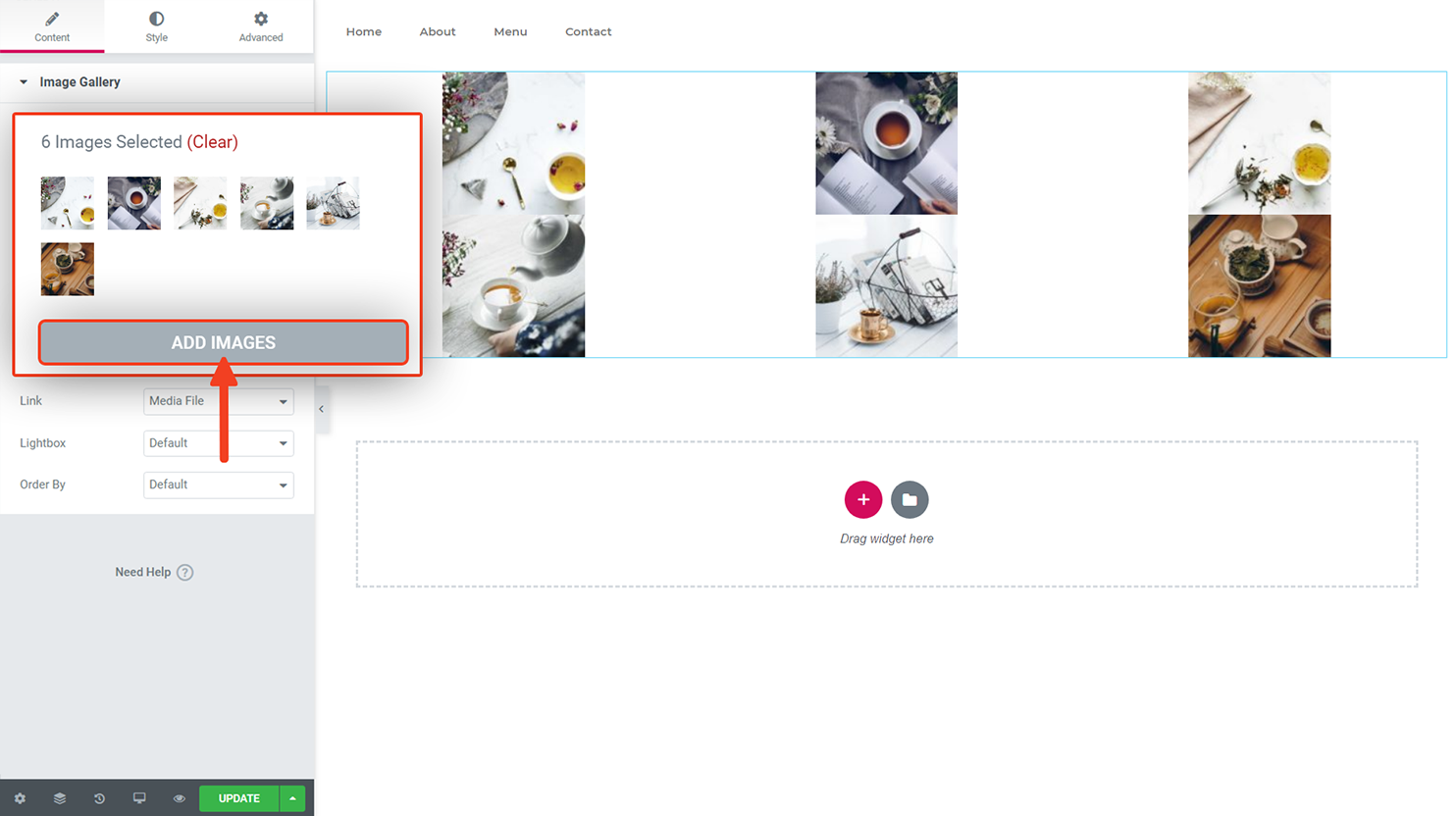 Image Size: Set the size of the gallery images.
Columns: Set the number of columns for the gallery.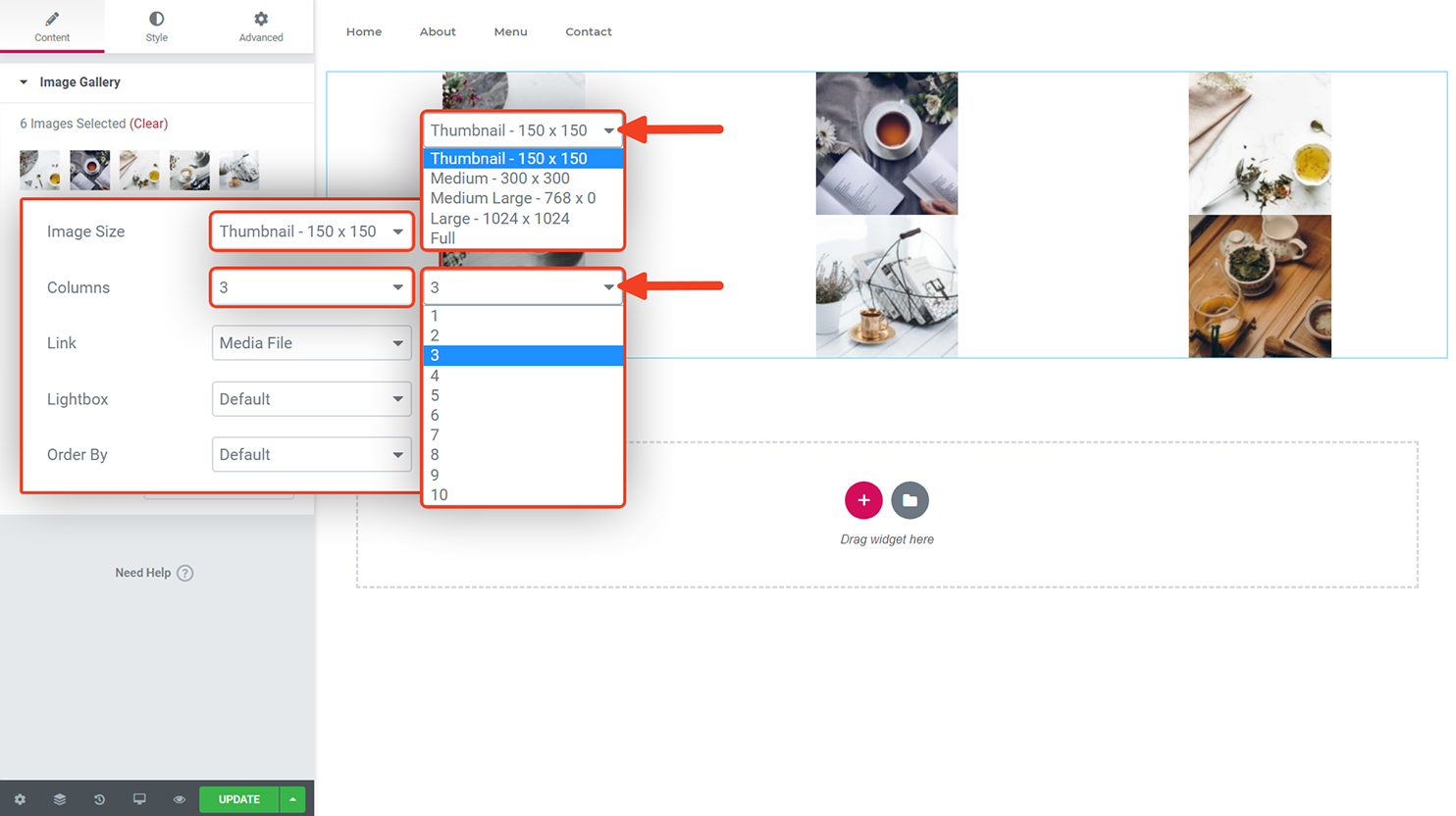 Link: Option to set a link to the images. Choose from: media file, attachment page, or none.
Lightbox: Show images in a lightbox. Appears when Media File is chosen.
Order By: Set the order of the images to default or random.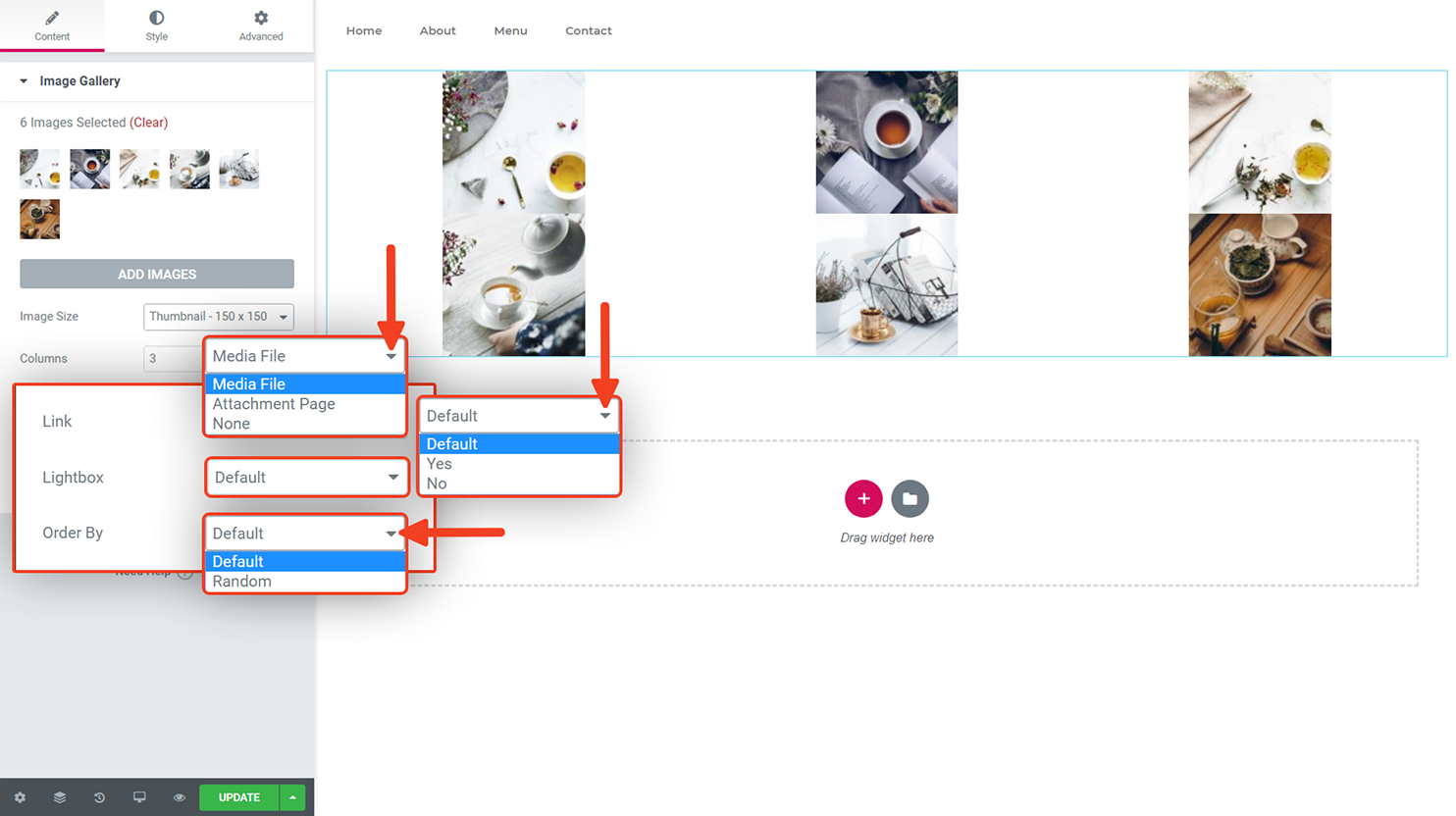 The Style Tab
Images
Spacing: Choose from default or custom. When custom is chosen, adjust the spacing between the images.
Border Type: Option to set a border to the images in the gallery.
Width: This option appears when a border is chosen. Set the thickness of the border.
Color: This option appears when a border is chosen. Customize the color of the border.
Border Radius: Set the curvature of image edges.
Caption
Display: Option to show or hide image caption.
Alignment: Align caption relative to its image.
Text Color: Customize the color of the caption text.
Typography: Customize typographical settings of caption text.
The Advanced Tab
In the advanced tab adjust the padding, apply Z-index to your elements, set conditions, motion effects, responsiveness, and more.
Next Up: Image Carousel