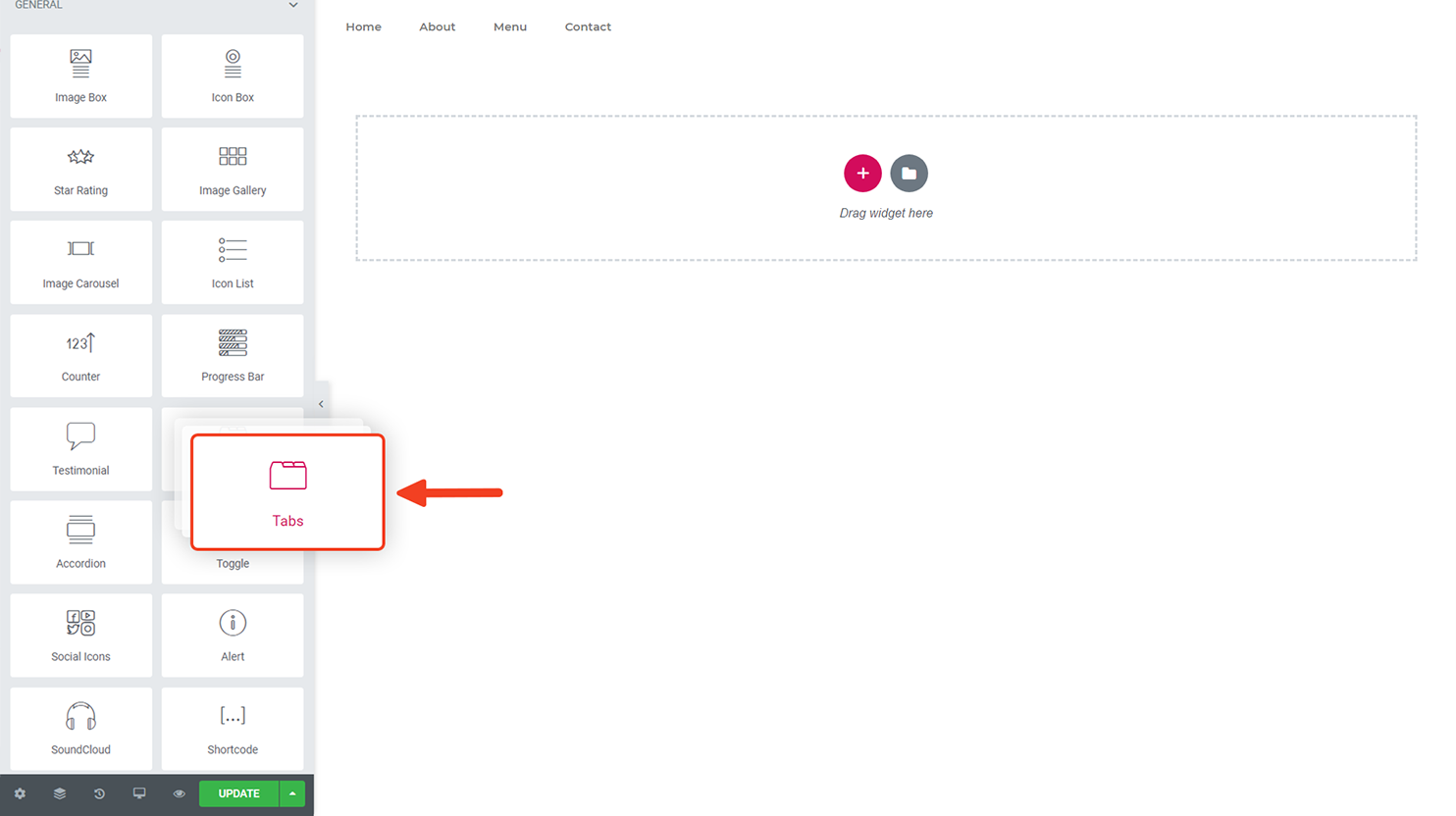 Add Item: click the button to add new tabs.

Click the box of any tab to access its settings.

Title & Description: click the small box to set the title of the selected tab. The larger box below lets you set the text that appears when a user clicks the tab. You can also add plugin functions by clicking the plugin's icon above the large box.

Type: click the drop-down menu to choose whether to display your tabs horizontally or vertically.