All websites hosted at 10Web are granted additional services and tools for their maintenance and management. In your 10Web dashboard, located under Hosting Services are all the subsections needed to manage your website hosting from a single dashboard.
How to Manage Hosting Tools
Go to the website of which you would like to manage the hosting tools. Under the Hosting Services tab, click on Tools. Housed within the Tools section are your Website Caching, HTTPS, PHP Engine, and Restart PHP tools.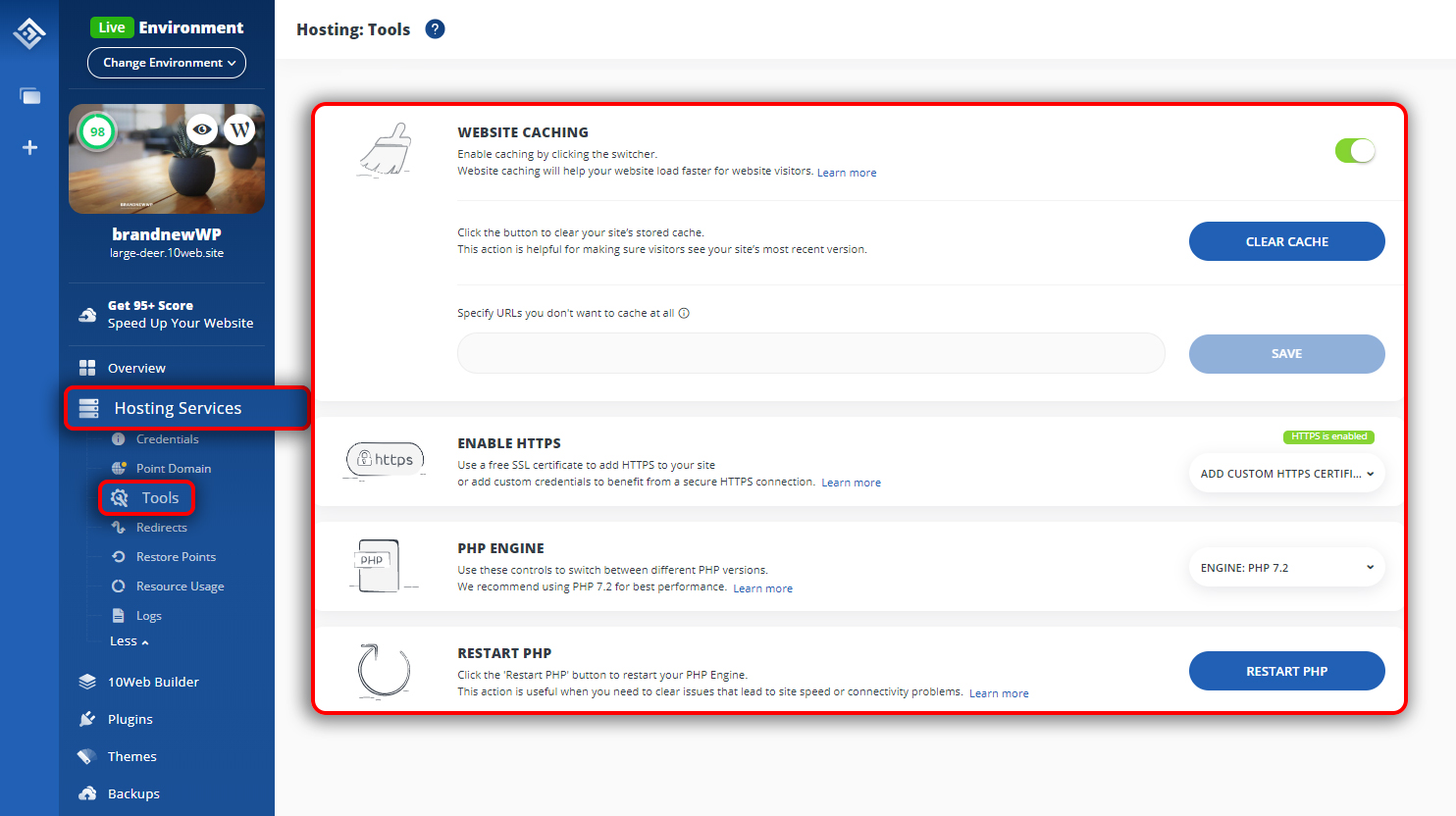 Website Caching
You can enable Caching by switching the toggle on. This will allow for your website to load faster for your visitors. You can also Clear Cache and specify any URLs you don't want to cache.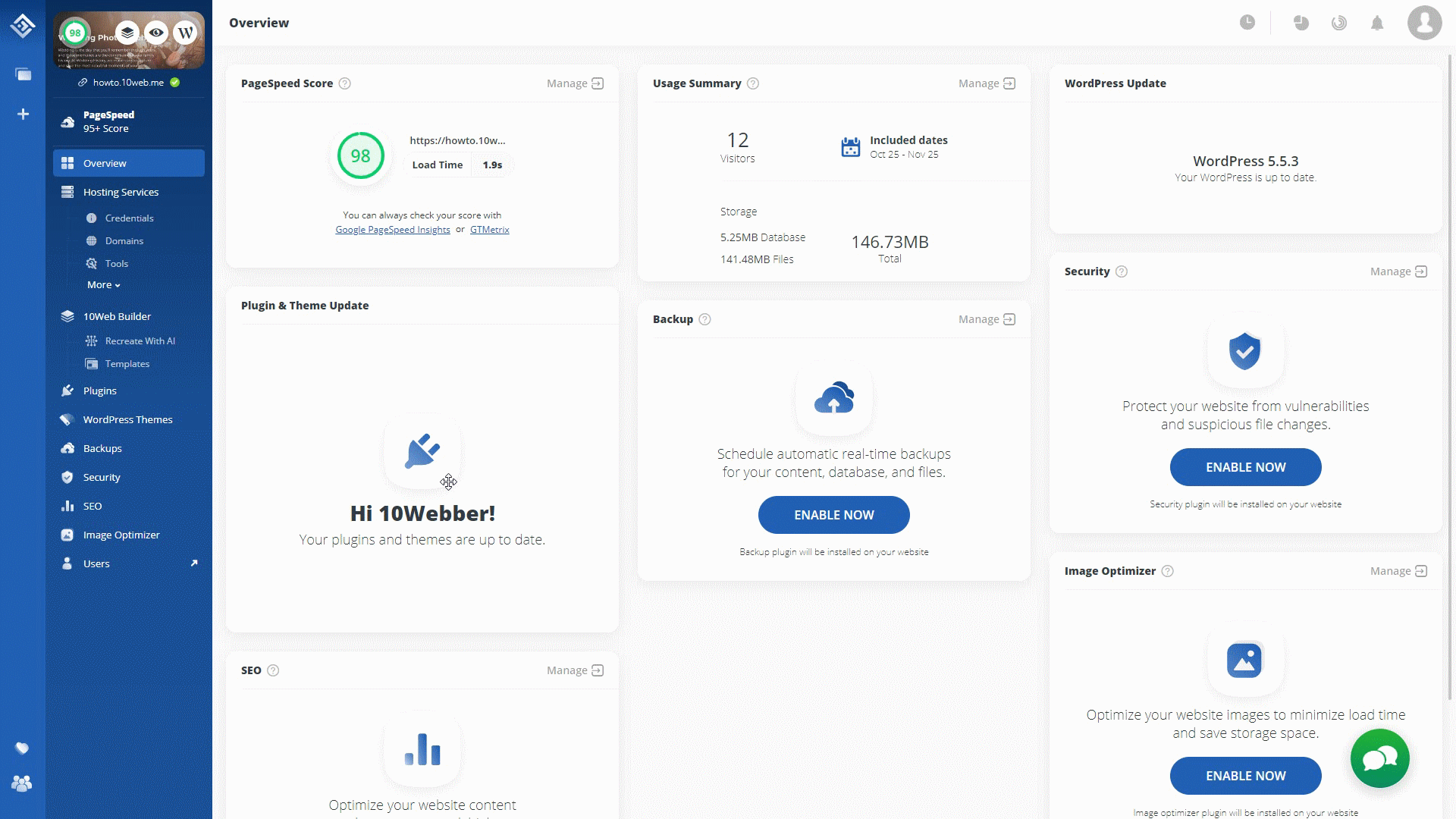 SSL Certificates
Here at 10Web we know that safety is of utmost importance. Most visitors will not trust a site that is not secure. 10Web offers free SSL certificates from Let's Encrypt to all websites hosted at 10Web which you can use to enable a free HTTPS. You can also add a custom HTTPS and delete the free HTTPS certificate. Simply click on the drop down menu and choose from the options.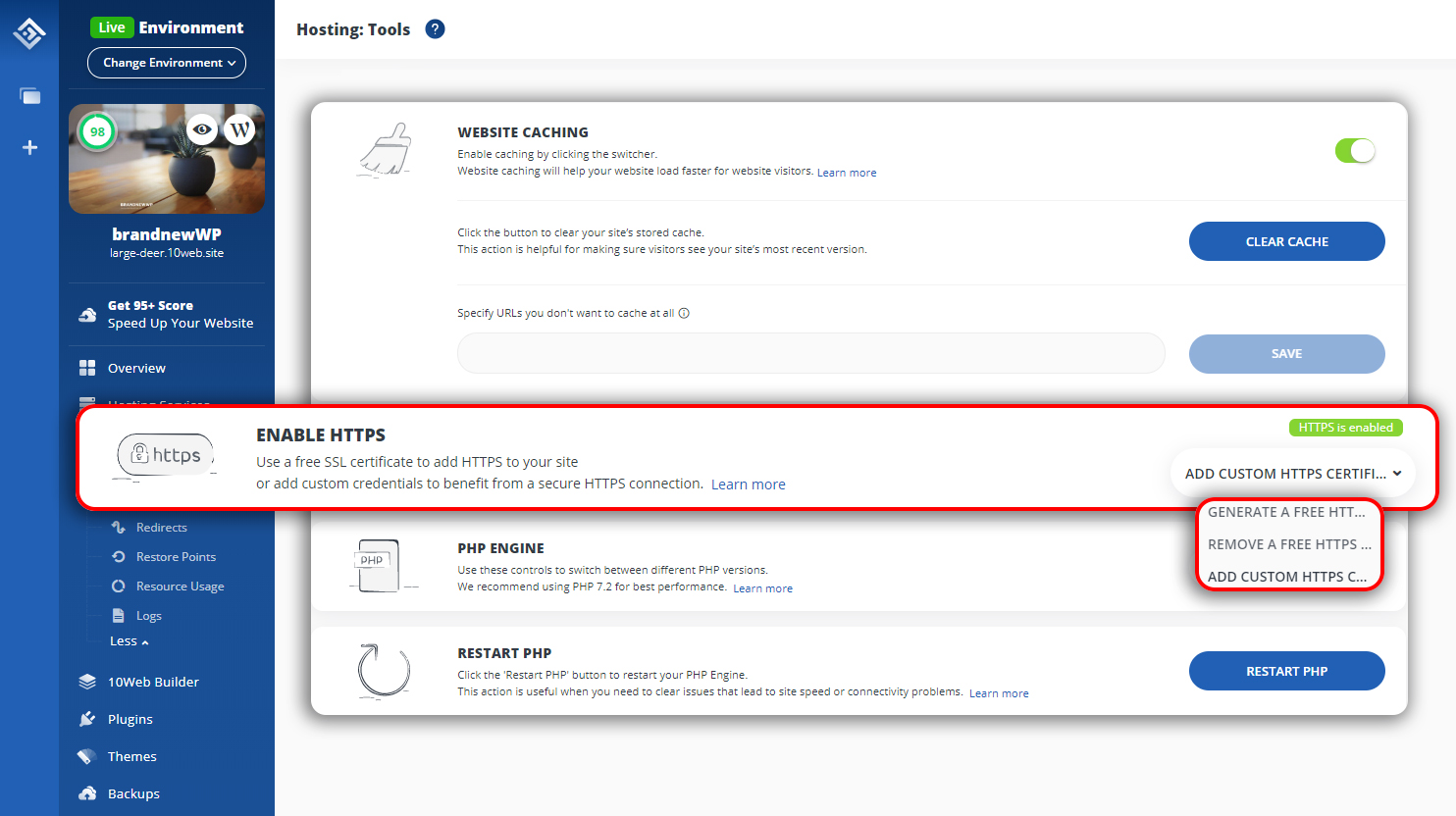 PHP Engine Version
PHP engine runs your website's PHP codes. Here you have the option to use several versions of the PHP engine. Click on the drop down menu to choose the version you need. 10Web recommends the latest version.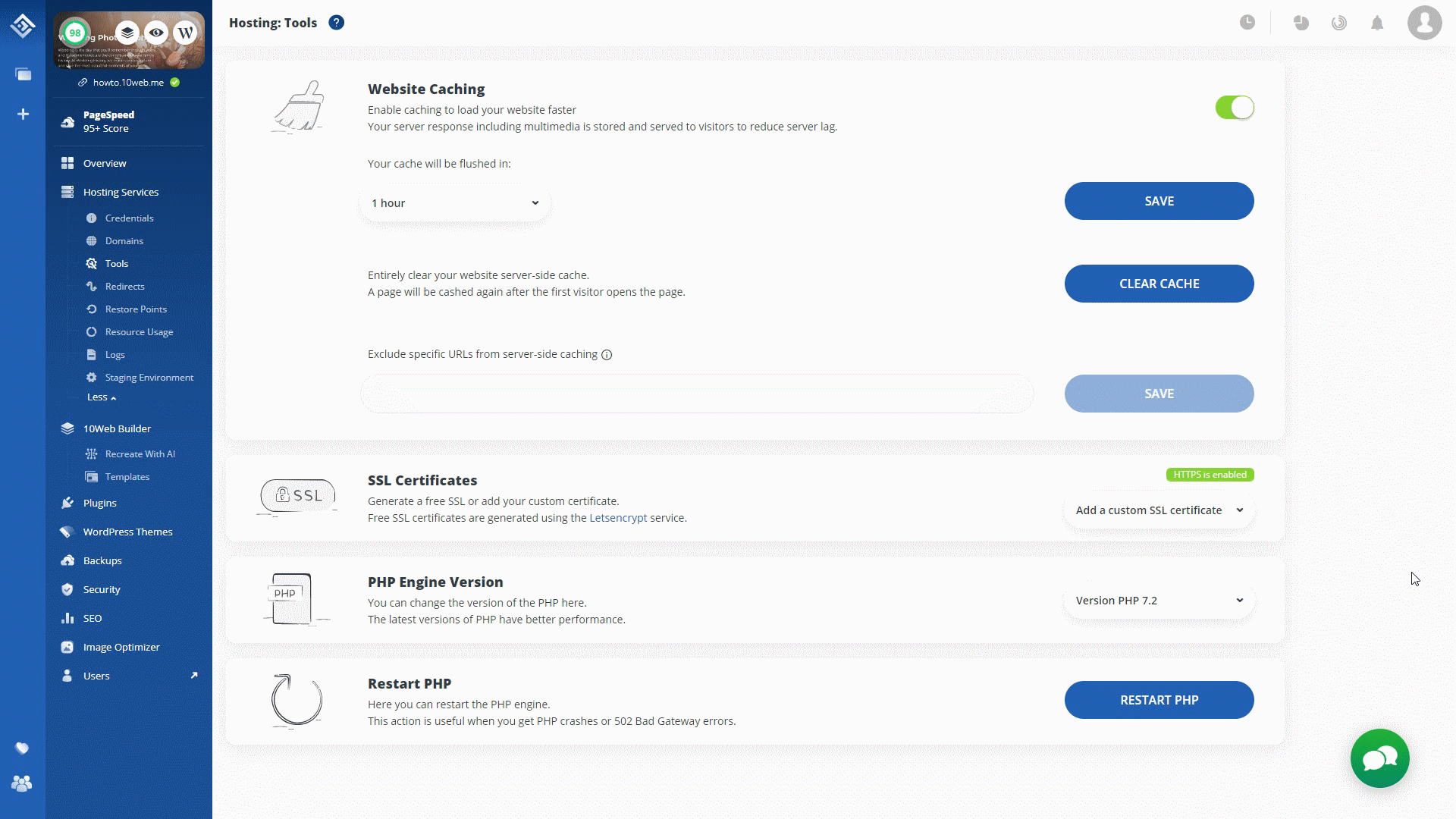 Restart PHP
This function restarts your PHP engine and is used when your website is slow or you have 502 bad gateway errors and want to get rid of them. Click on Restart PHP to restart.