The 10Web Builder is based on Elementor. All the fundamental structures and UX belonging to Elementor are the same in the 10Web builder.
3 main building blocks: Sections, Columns, and Widgets.
A Section can house Columns, and in turn a column houses Widgets. All of the above building blocks have Handles. You can move and rearrange them by holding them from their handles, then dragging and dropping them where you see fit.
Adding & Editing Sections
To add a section click on the plus icon.
Choose your section structure.
To edit a section, right click on the Section handle.
To add a pre-designed page, click on the folder icon.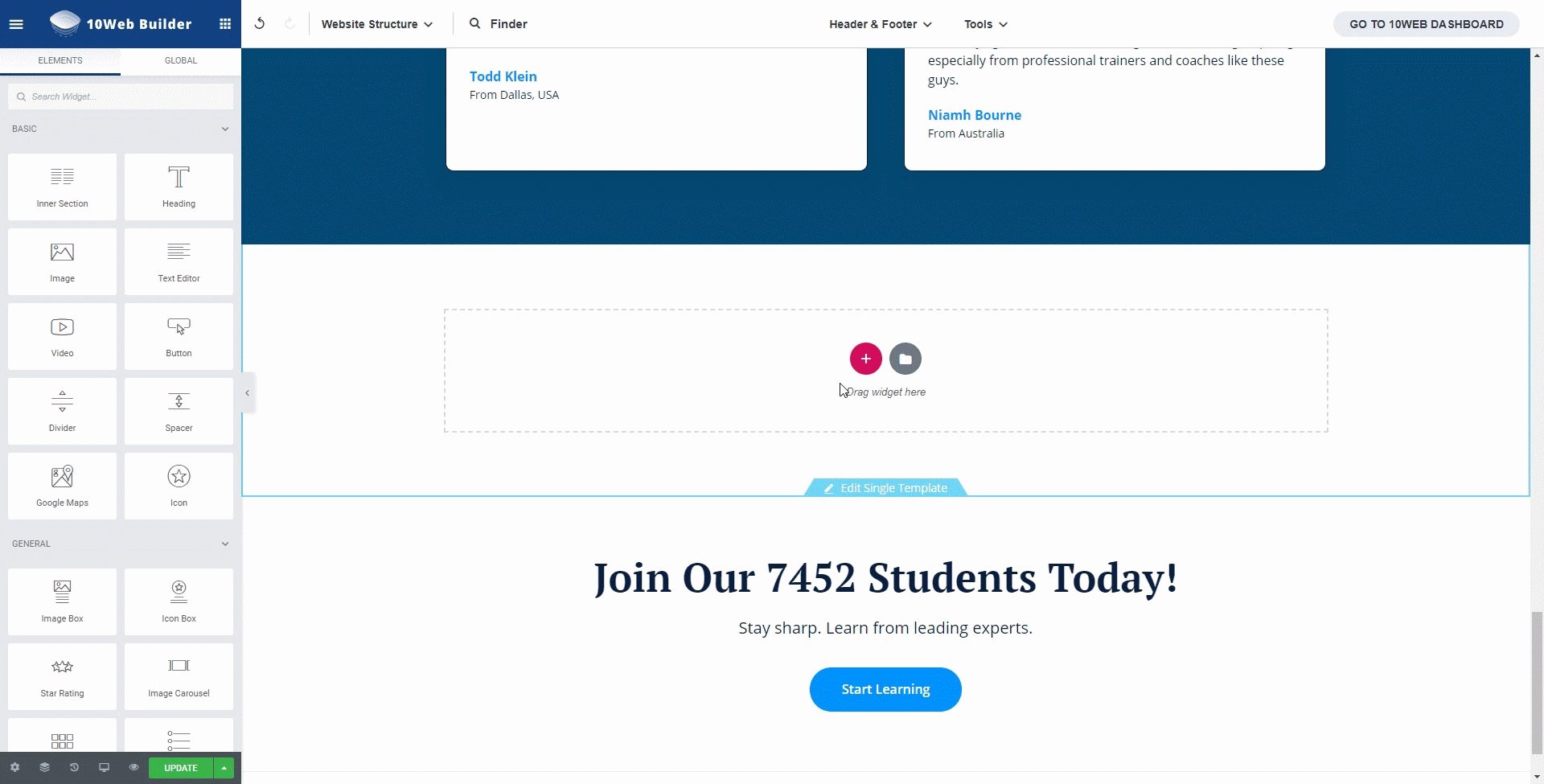 Adding & Editing Columns
To add a column right click in the section, then click add column.
Drag columns to adjust size or edit in the editing box to the left.
Drag and drop widgets into your columns.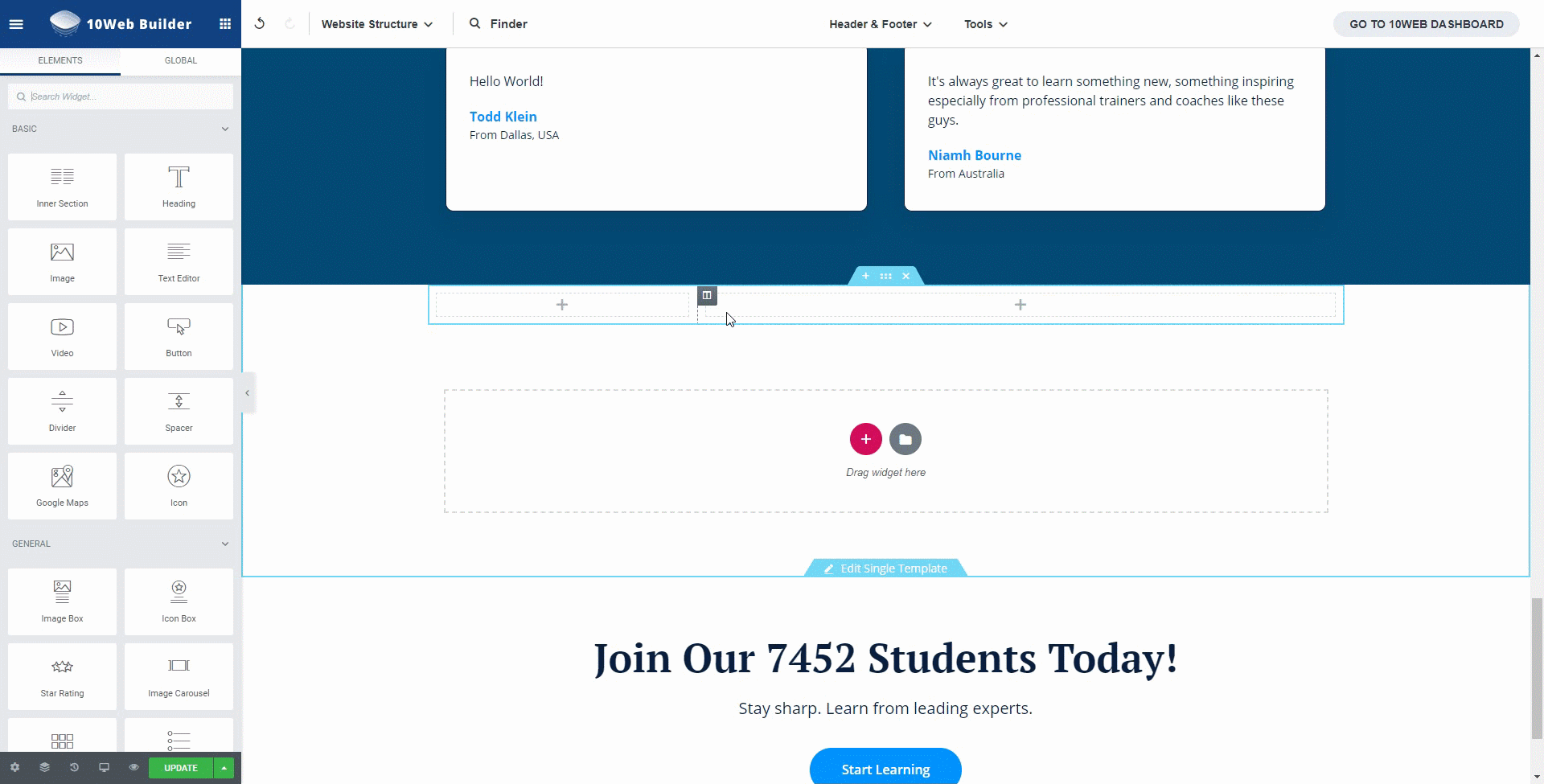 Adding & Editing Widgets
Drag widgets from the left panel into columns.
Adjust widget size by adjusting column size.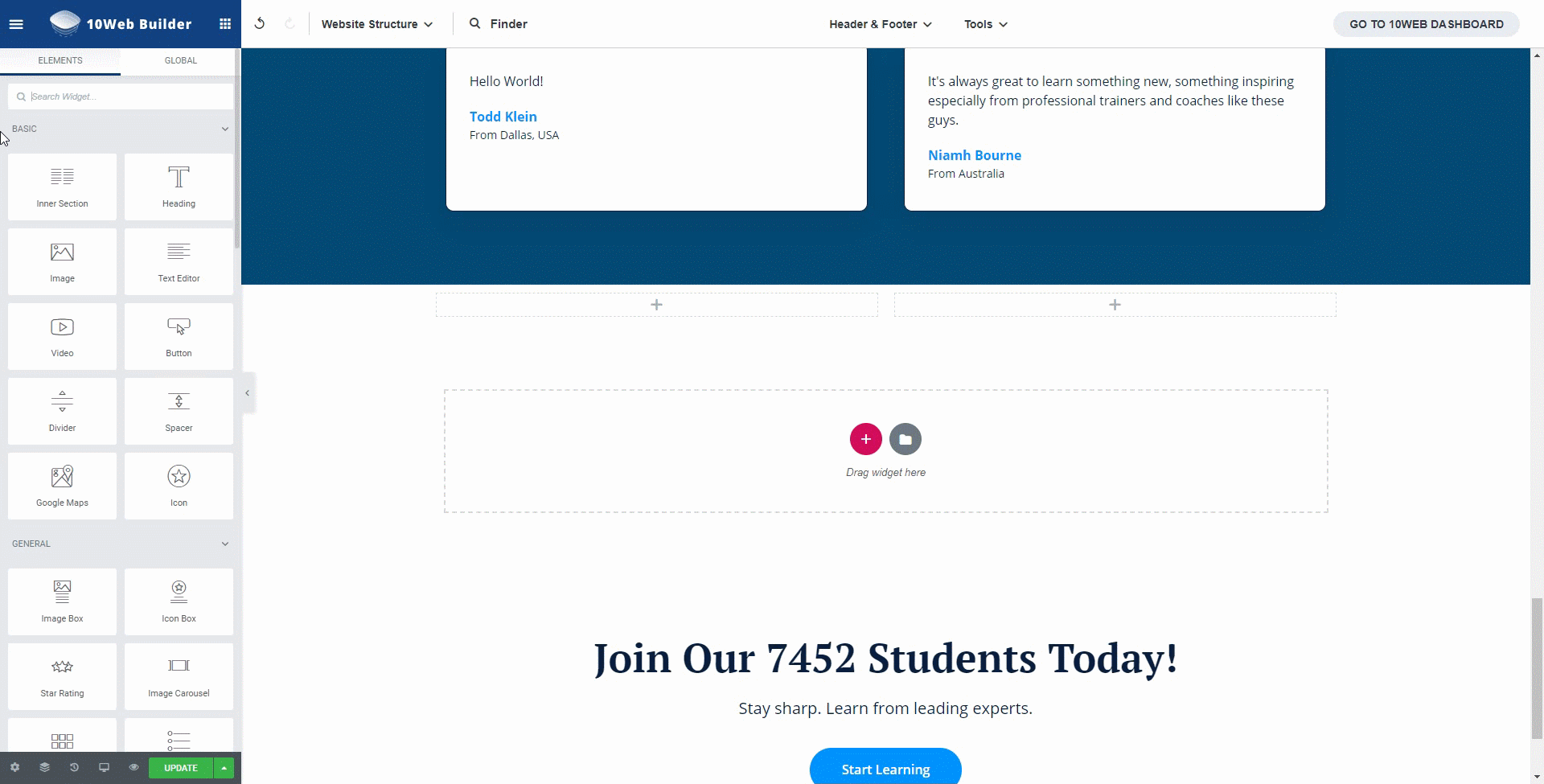 Next up: Previewing and Publishing Pages