The builder consists of 3 main blocks that form the basis of building and editing your pages,  those are:
Sections are the largest block, which can house multiple columns.

Columns are positioned inside the Sections and they can contain multiple widgets.

Widgets are the smallest blocks which are positioned within the columns.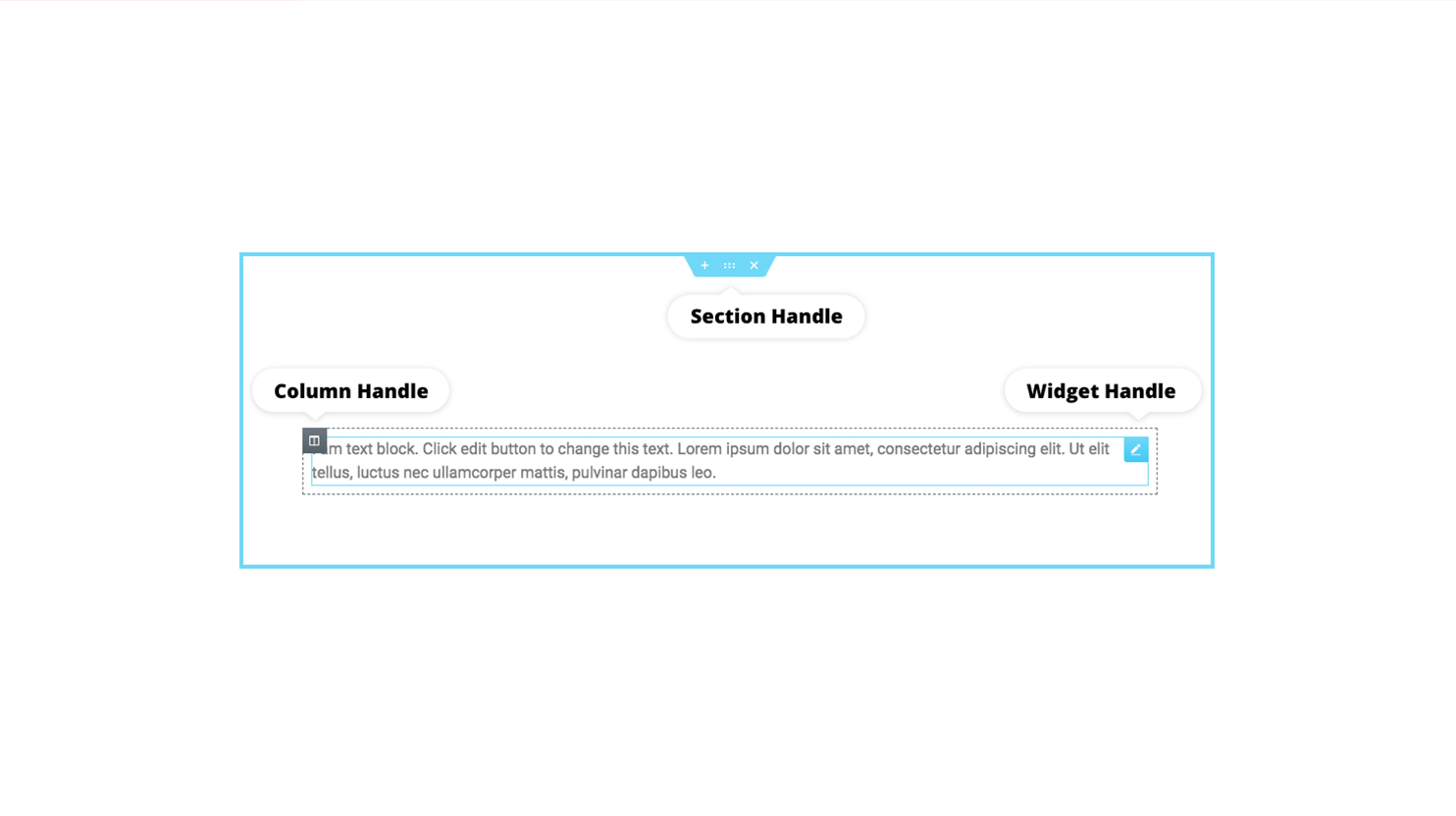 Sections
Add a new section by clicking the plus

 icon. 
Choose the structure of your section to determine how many columns it contains.

Alternatively, you can click the folder 

icon to add a pre-made block to your page.

Right-click on the icons 

of the section to gain access to multiple functions such as (Edit Section, Copy, Save as Template, etc.)
Columns
Click the column

 icon to access the layout settings of that column.

You can set the width of your column by tweaking the box next to

"Column Width (%)."

Alternatively, you can hold-click and drag the dashed line between each column. 

The column's width determines the width of the widget inside.
Widgets
To insert a widget click on the plus

 icon in the center of your column.

Alternatively, you can click the menu 

icon to access the Widgets menu.
Hold-click and drag your desired widget to the column.