General
Flip Effect: click the drop-down box to choose a flip effect for your flip box (Flip, Slide, Push, Zoom In, Zoom Out, Fade).

Flip Direction: choose the direction you want the box to flip to (Up, Down, Left, Right)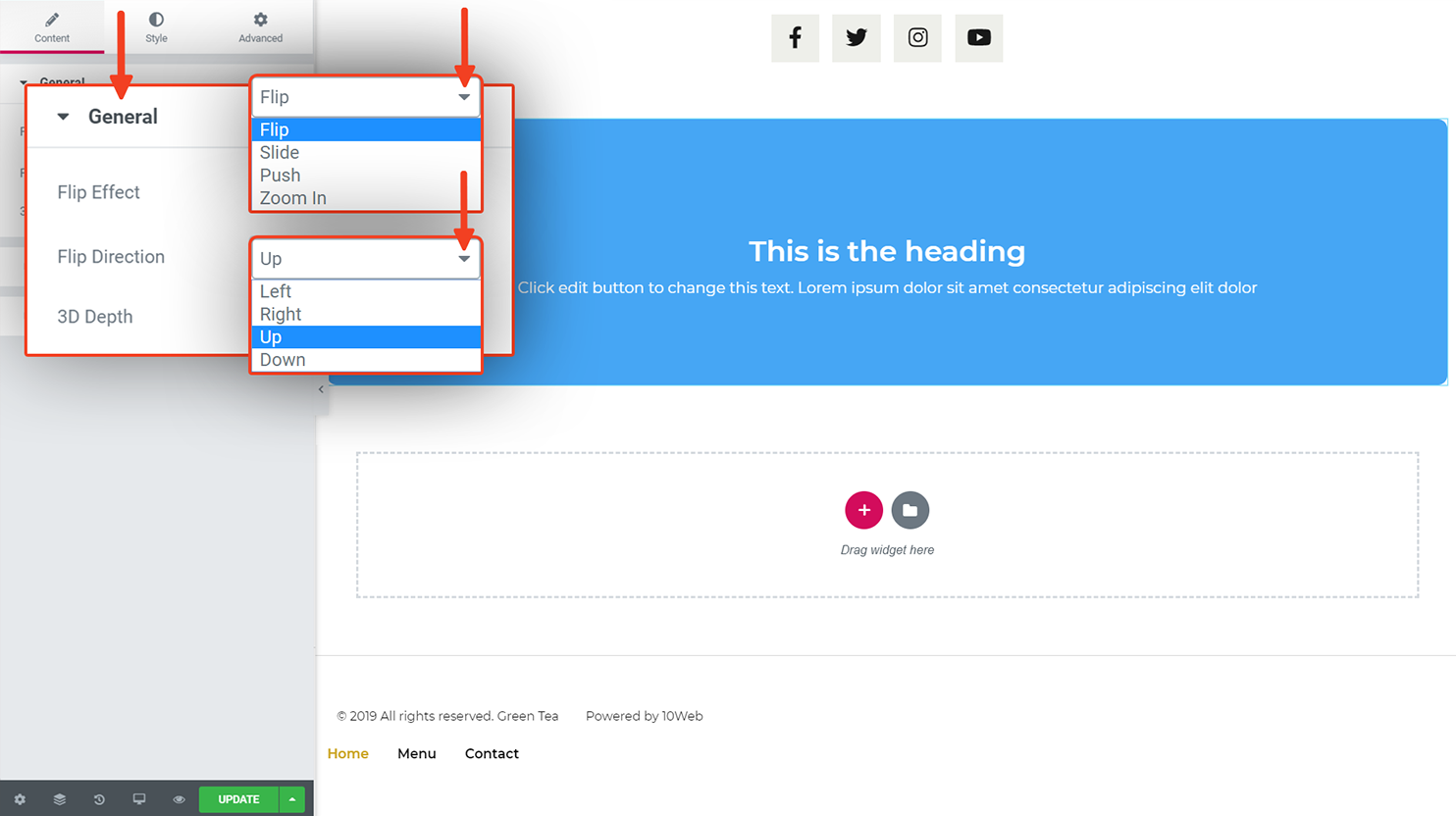 Front/Back
Content Section
Graphic Element: choose an element that goes on top of the text (None, Image, Icon).

Click on the "choose image" box to set an image. (Image graphic element)

Choose an icon from the drop-down menu and choose its view (default, stacked, framed). (Icon graphic element)

Title & Description: set the title (heading) and the text of the flip box.
Background Section
Background Type: choose between a classic background (color/image) or a gradient background.