Make searching within your website a breeze for your customers by using the 10Web Search Form premium widget.
The Content Tab
Search Form
Skin: Choose the overall design of the search bar(Classic, Minimal, Full Screen).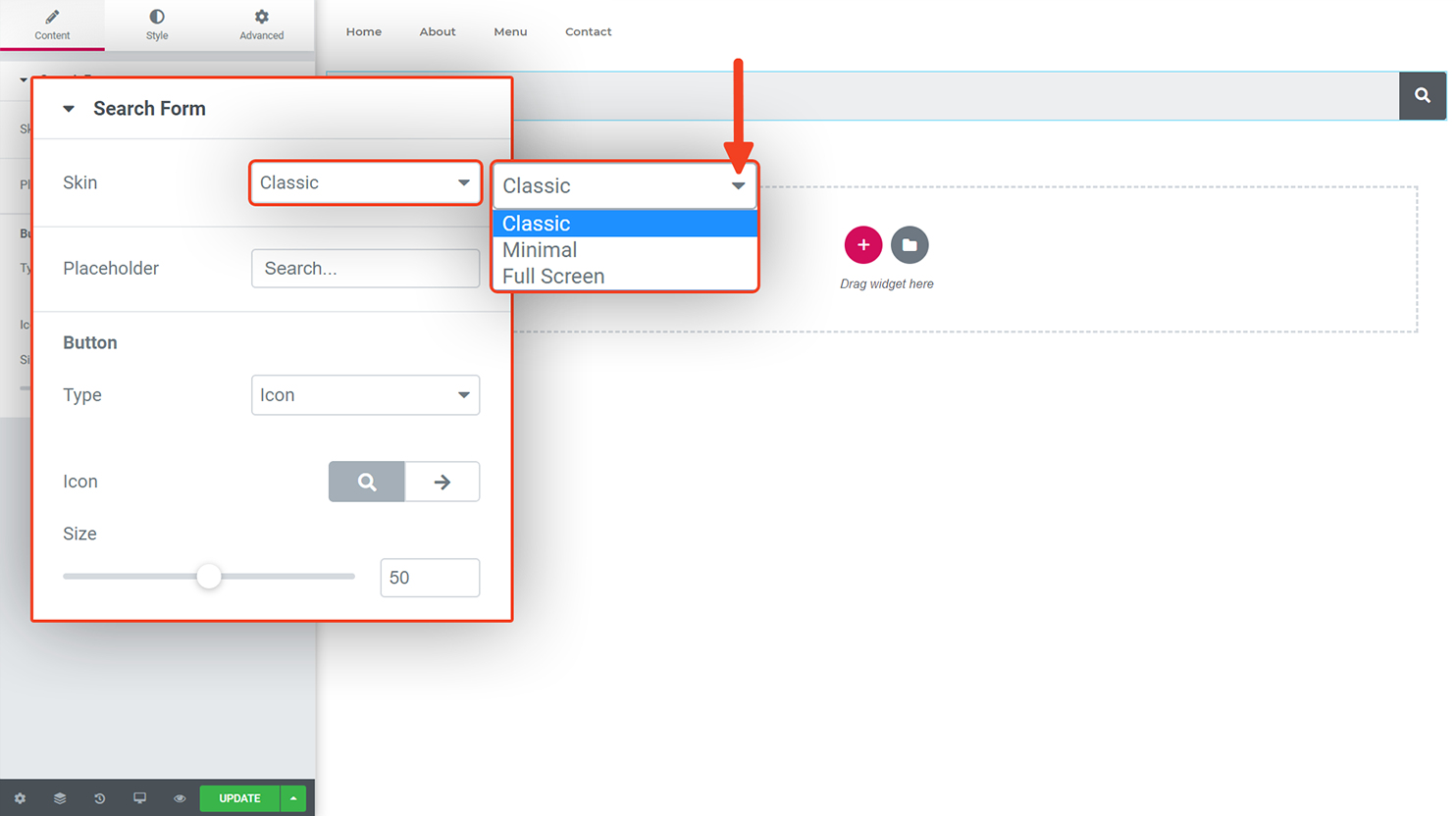 Placeholder: Customize the placeholder text of the search bar.
Button
Only in the case of the Classic look.
Type: Choose to have Icon or Text.
Icon: In the case of choosing an icon, select from the 2 icon options.
Text: In the case of choosing text, customize the text in the given field.
Size: Set the size of the button.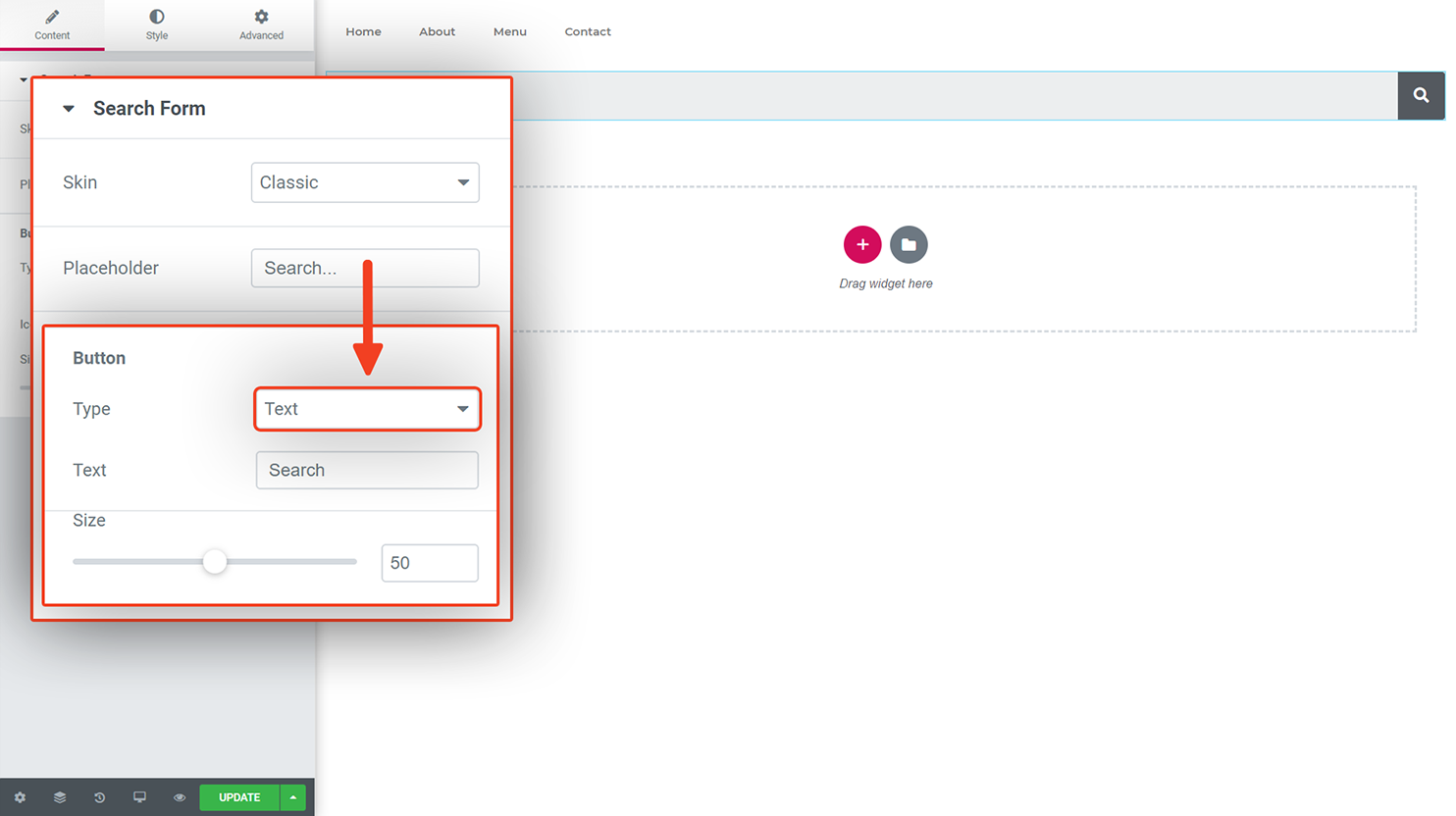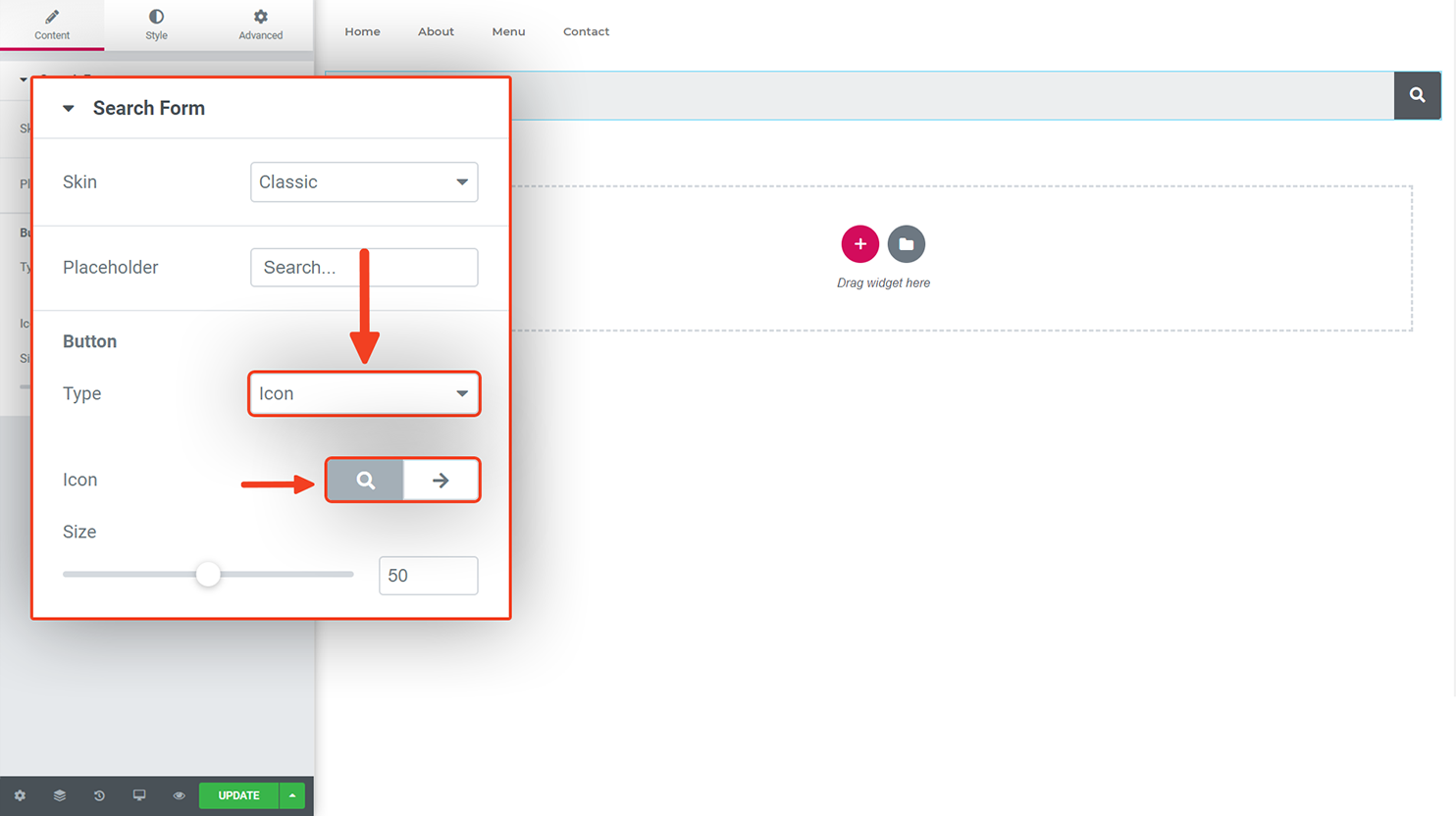 Toggle Alignment: If you have chosen the Full Screen skin, align toggle to left, center, or right.
Size: Set the size of the search bar, toggle, or button.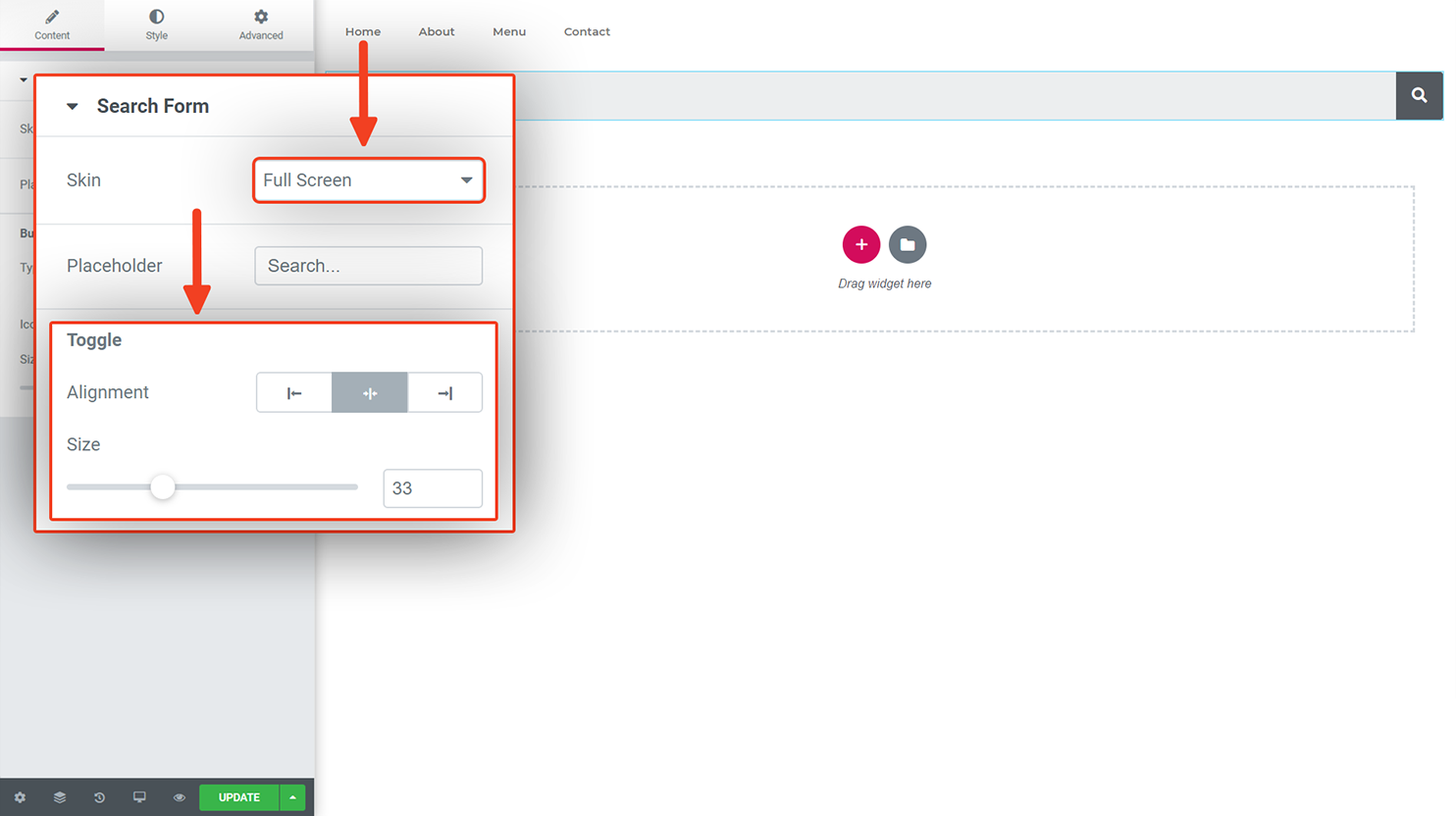 The Advanced Tab
In the advanced tab, adjust the padding, apply Z-index to your elements, set conditions, motion effects, responsiveness, and more.
Next Up: Animated Headline Widget