Create beautiful titles using the Heading widget.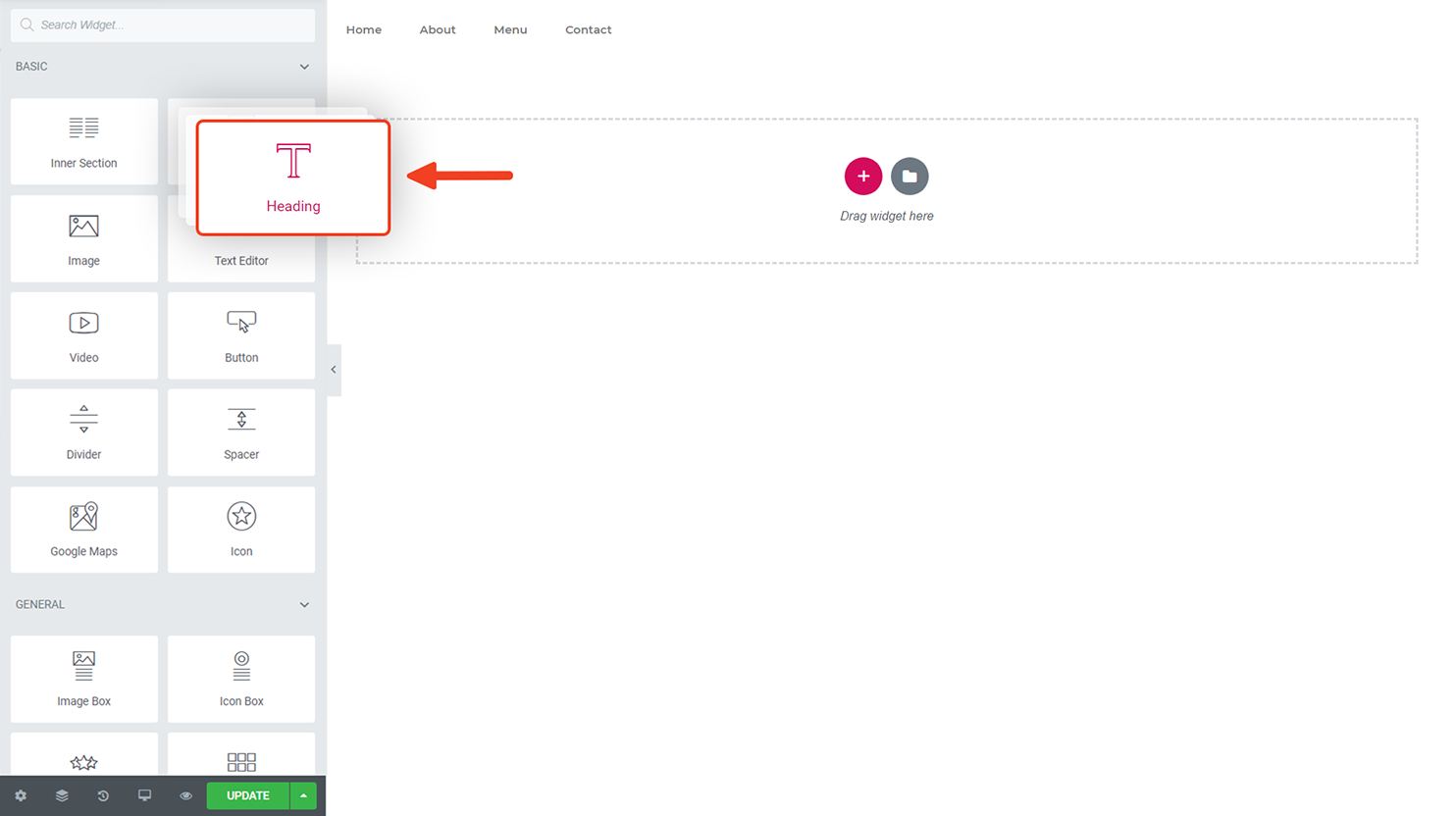 The Content Tab
Title
Title: Add title/heading in the field box.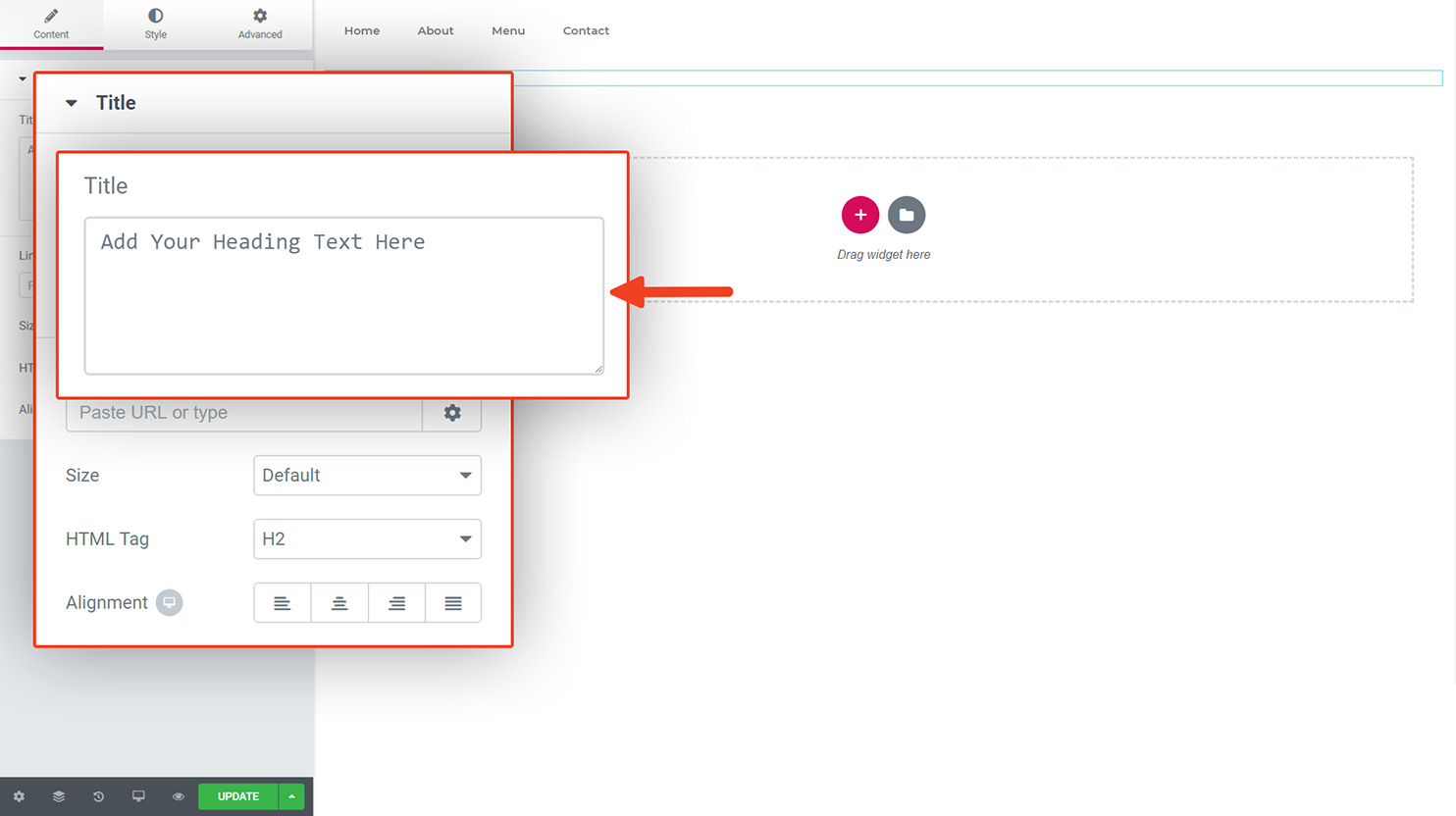 Link: Set a link for the title/heading to redirect to. Click on the gear icon to customize link settings.
Size: Set the size of the title/heading.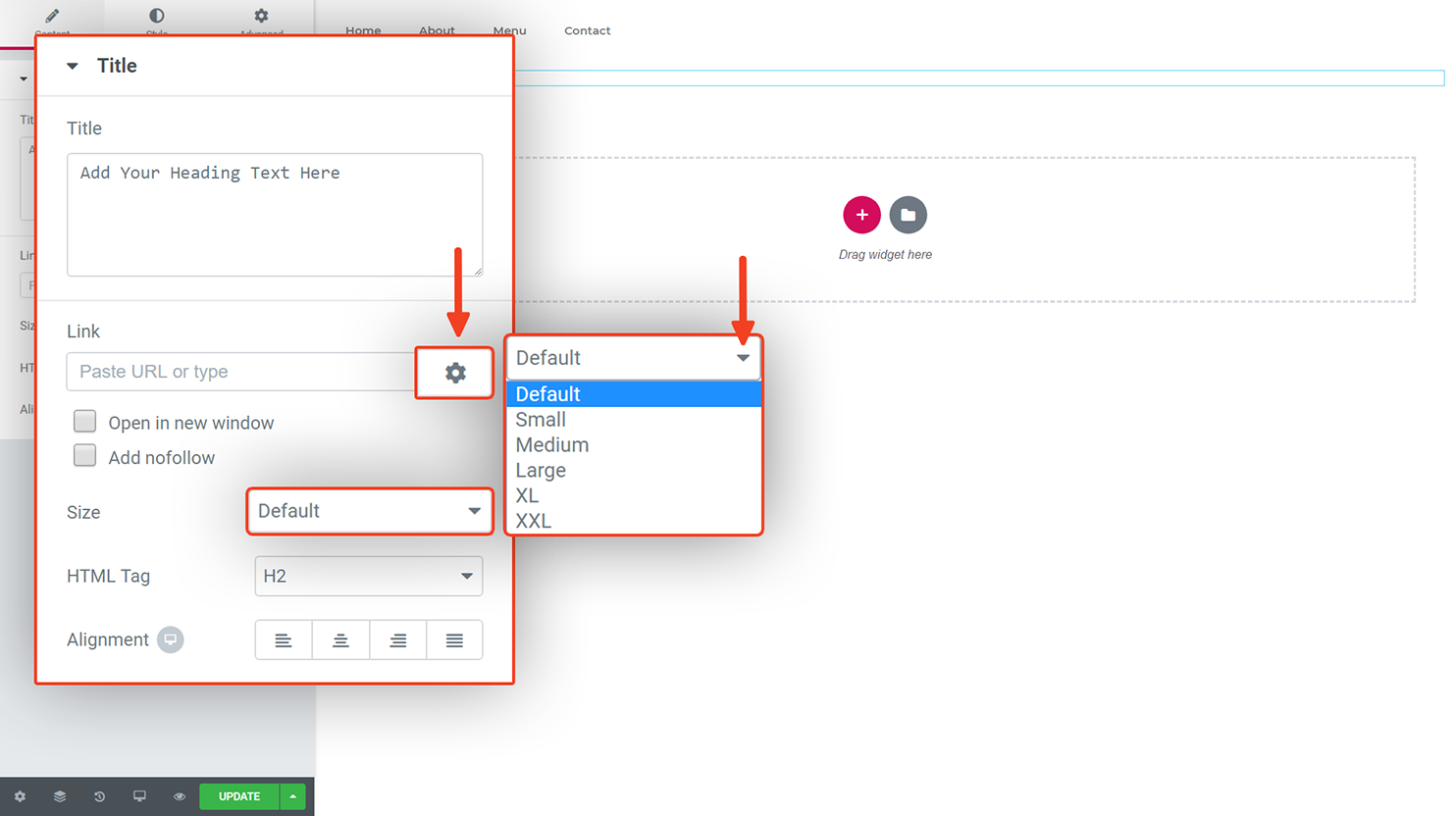 HTML Tag: Set the HTML tag for your title/heading.
Alignment: Align your title/heading to the right, center, left, or justified.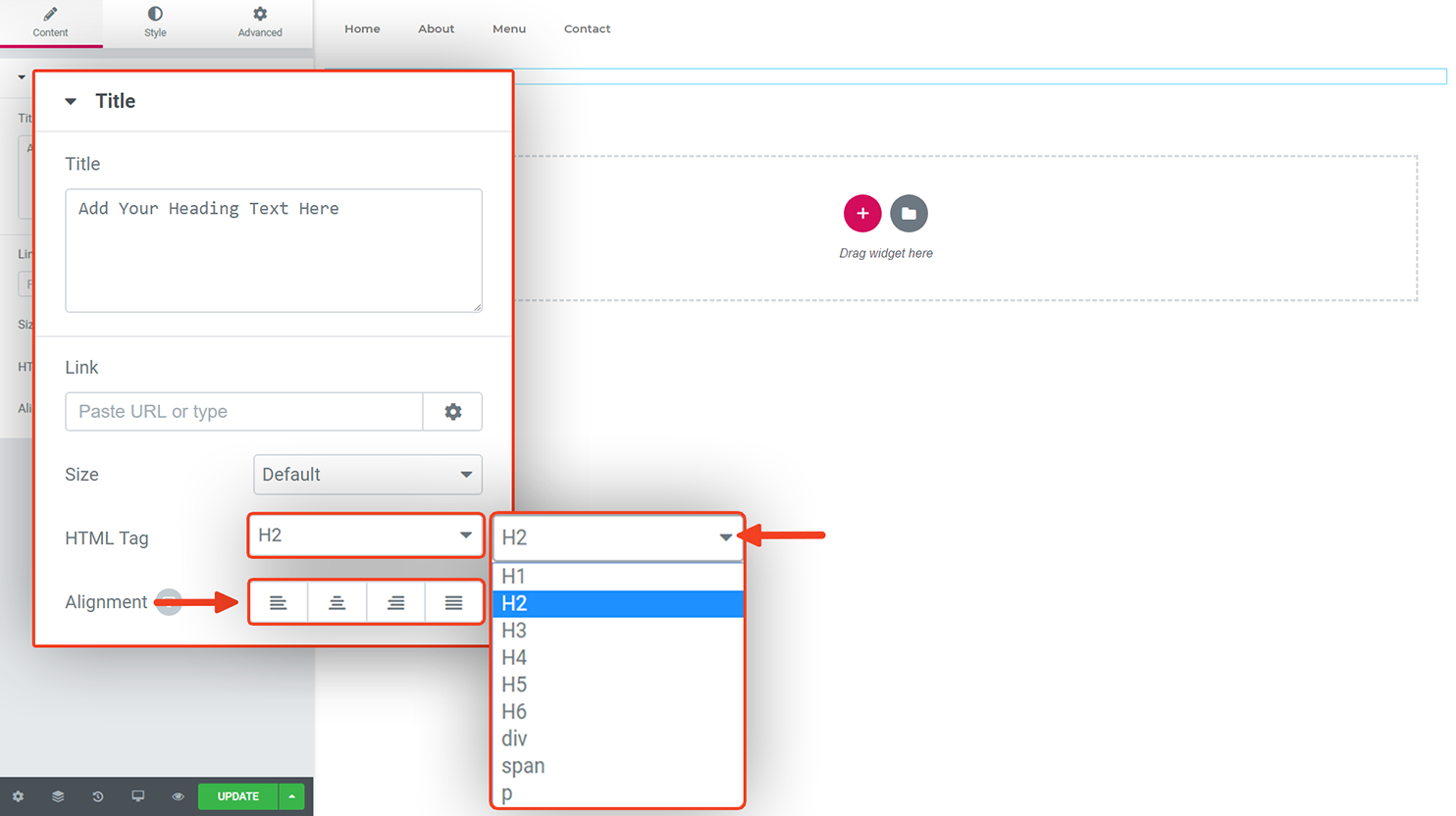 The Style Tab
Title
Text Color: Customize the color of your title/heading.
Typography: Customize typographical setting of your title/heading.
Text Shadow: Option to set and customize title/heading shadow.
Blend Mode: Choose from numerous blending options.
The Advanced Tab
In the advanced tab adjust the padding, apply Z-index to your elements, set conditions, motion effects, responsiveness, and more.
Next Up: Image