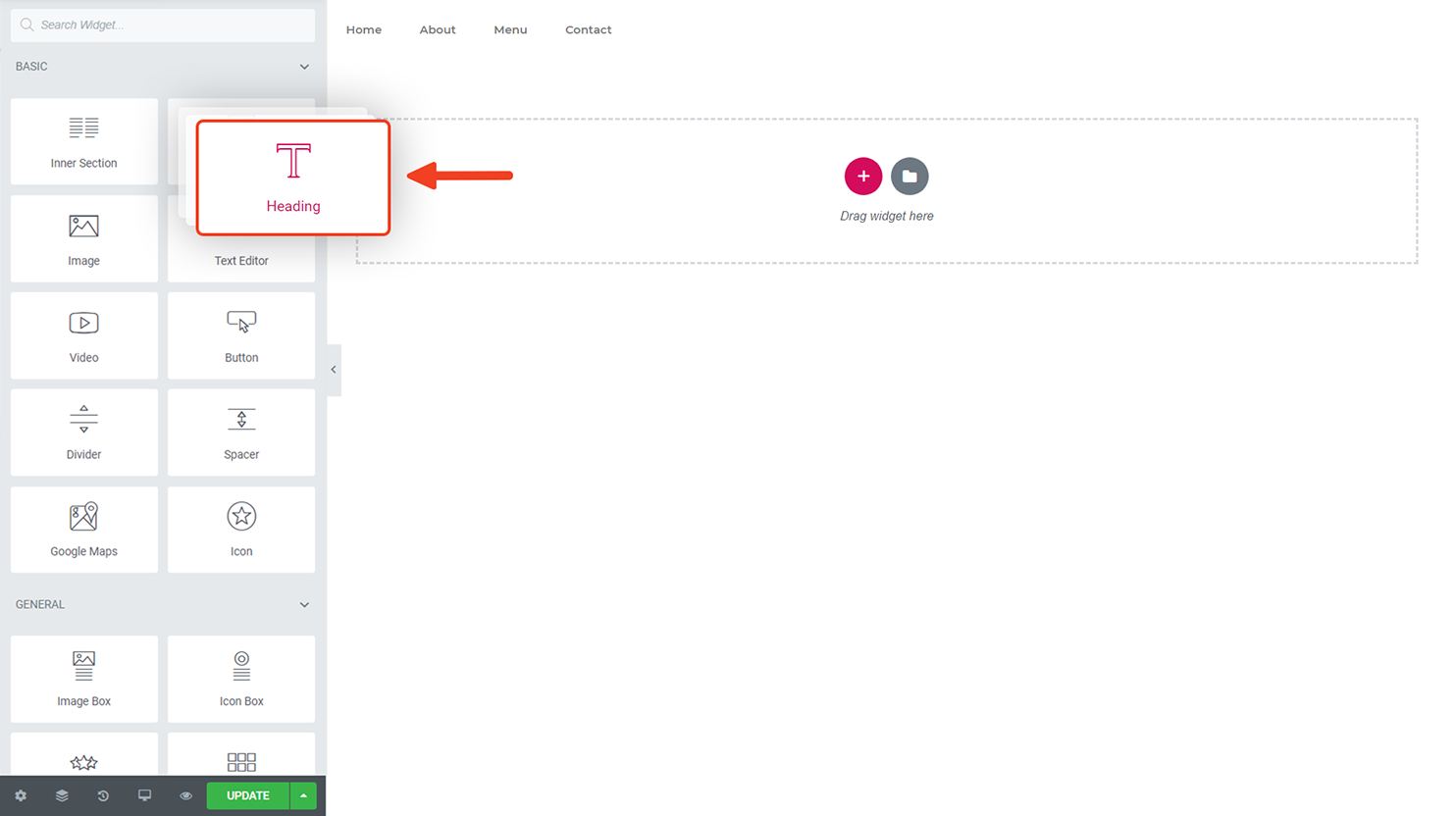 Title: click the box to set the text you want to display in this block.

Link: set the link the heading redirects to. Click the gear 

icon to select if clicking the button opens in a new window, and to add nofollow to it.

Size: click the drop-down box to set the size of the text (small, medium, etc.).

HTML Tag: set the HTML tag of the heading text (H1, H2, H3, etc.).

Alignment: set which side of the block the heading text aligns to (left, right, center, justified).