Use the Image widget to make your website more appealing.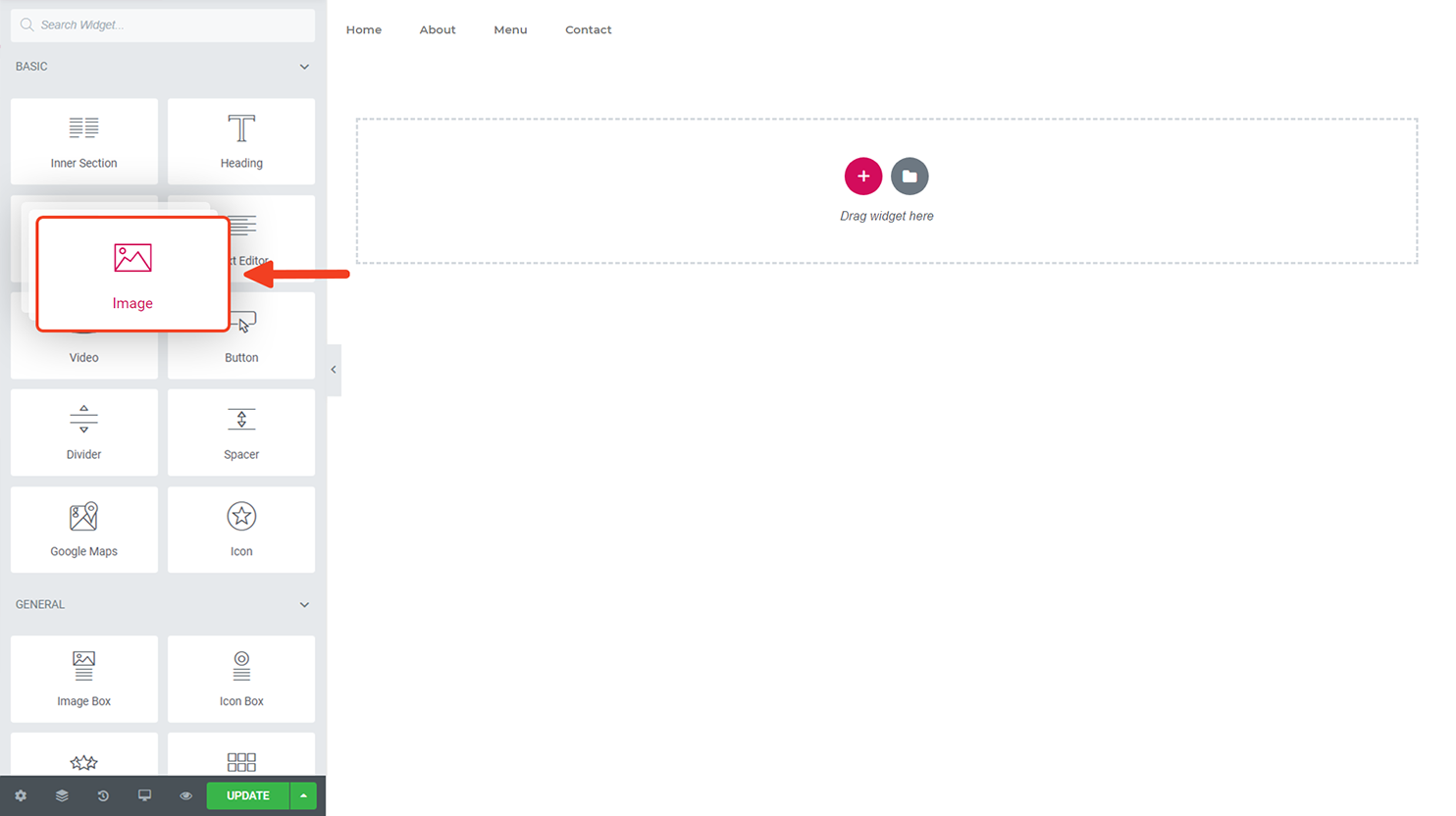 The Content Tab
Image
Choose Image: Click on the image box to insert an image.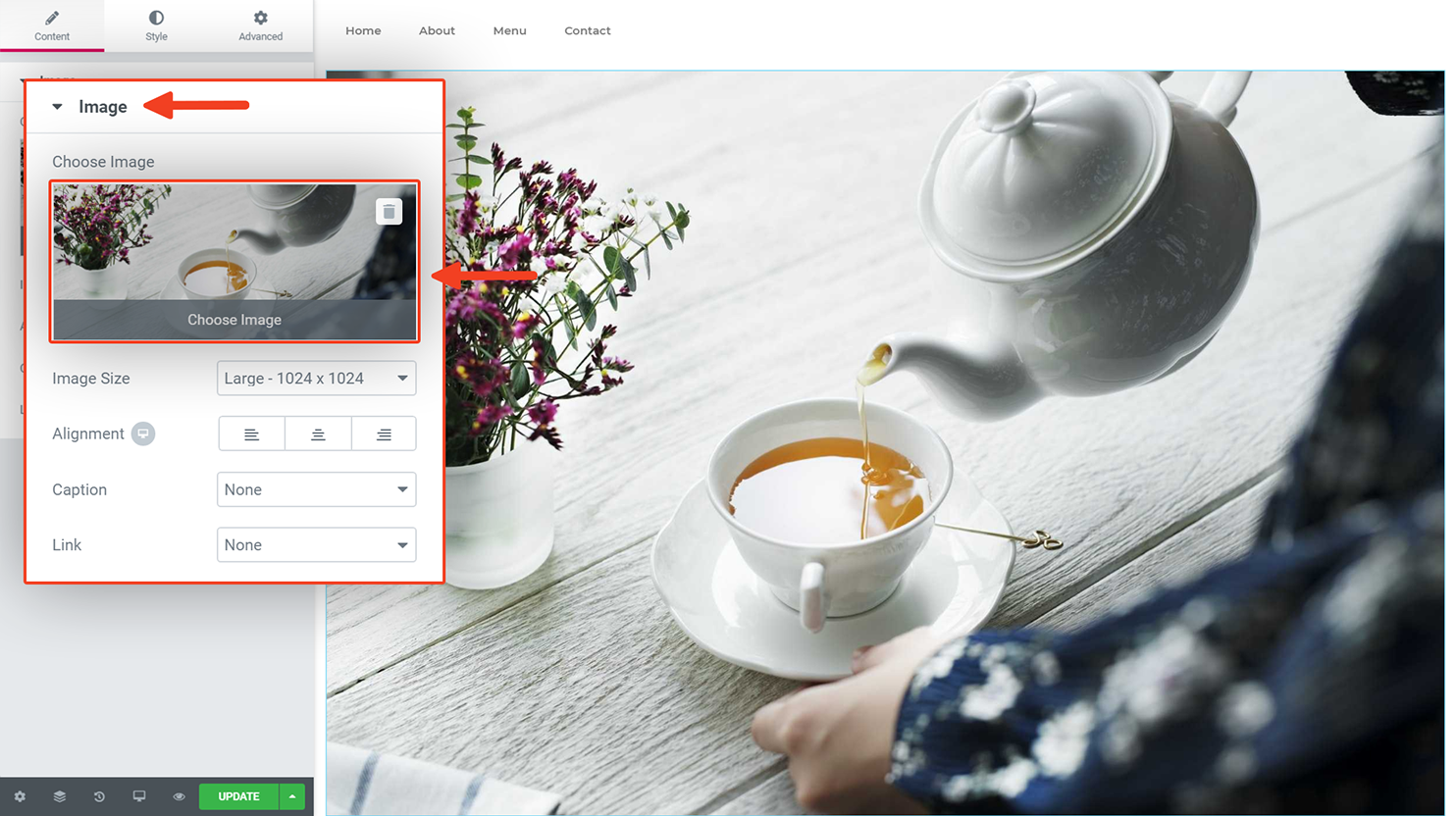 Image Size: Choose image size from the drop down menu or choose custom to set a custom size.
Alignment: Set the alignment of the image relative to the box.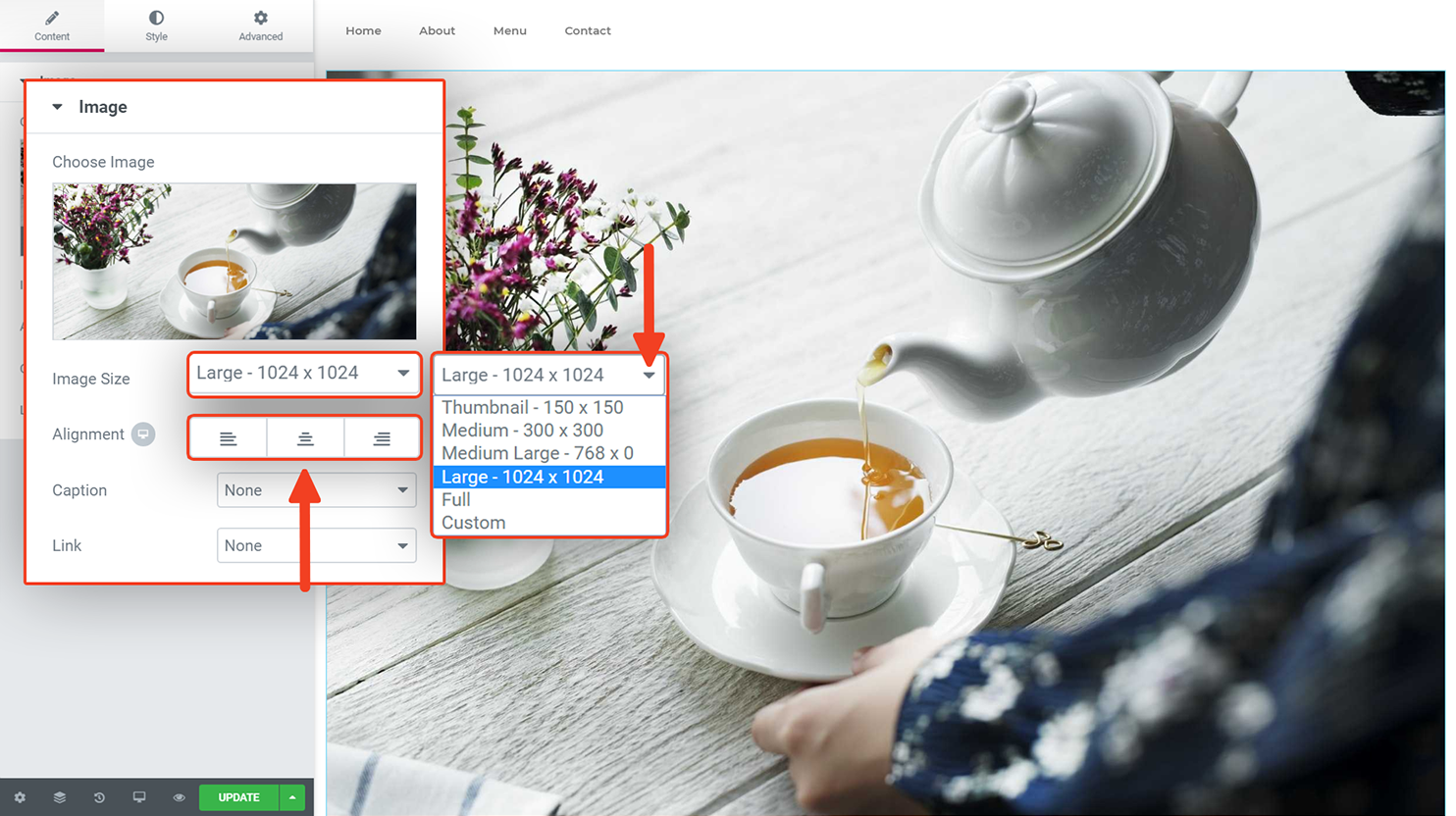 Caption: Click the drop down menu to choose whether the image displays the attached caption, a custom caption, or none.
Link: Click the drop down menu to select whether clicking the image opens it in a lightbox, redirects to a custom link, or none.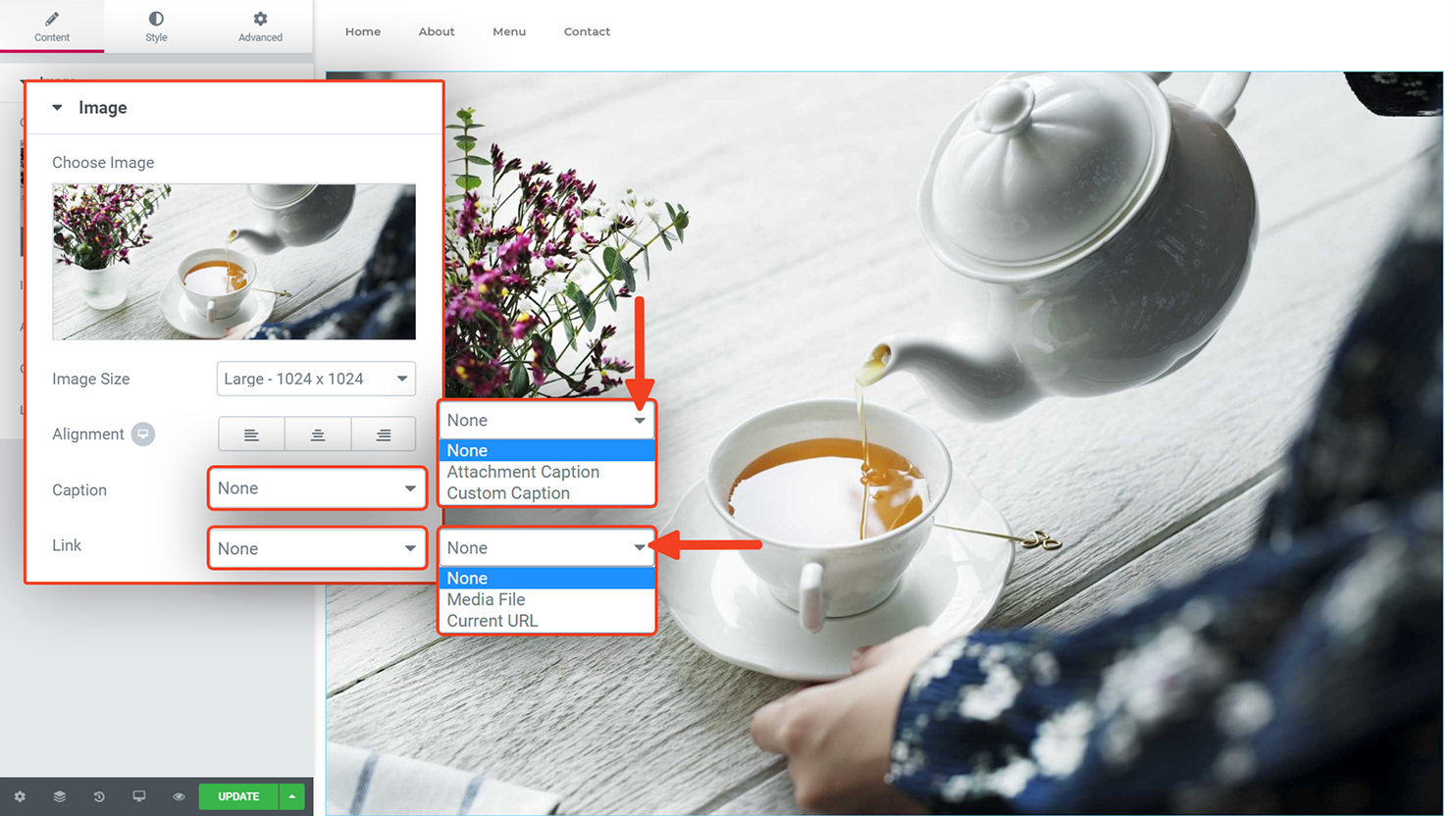 The Style Tab
Image
Width: Customize the width of the image.
Max Width: Set the maximum width of the image.
Image Normal Mode
Opacity: Set the opacity of the image.
CSS Filter: Customize the look of the image by adjusting the CSS filters.
Border Type: Option to add a border to the image.
Width: In case of a border, choose the thickness of the border.
Color: In case of a border, customize the color of the border.
Border Radius: Adjust the border radius for rounded image edges.
Box Shadow: Option to add and customize a shadow to the image box.
Image Hover Mode
Transition Duration: Set the duration of the hover effect.
Hover Animation: Click on the drop down menu to add an animation to the image on hover.
The Advanced Tab
In the advanced tab adjust the padding, apply Z-index to your elements, set conditions, motion effects, responsiveness, and more.
Next Up: Text Editor