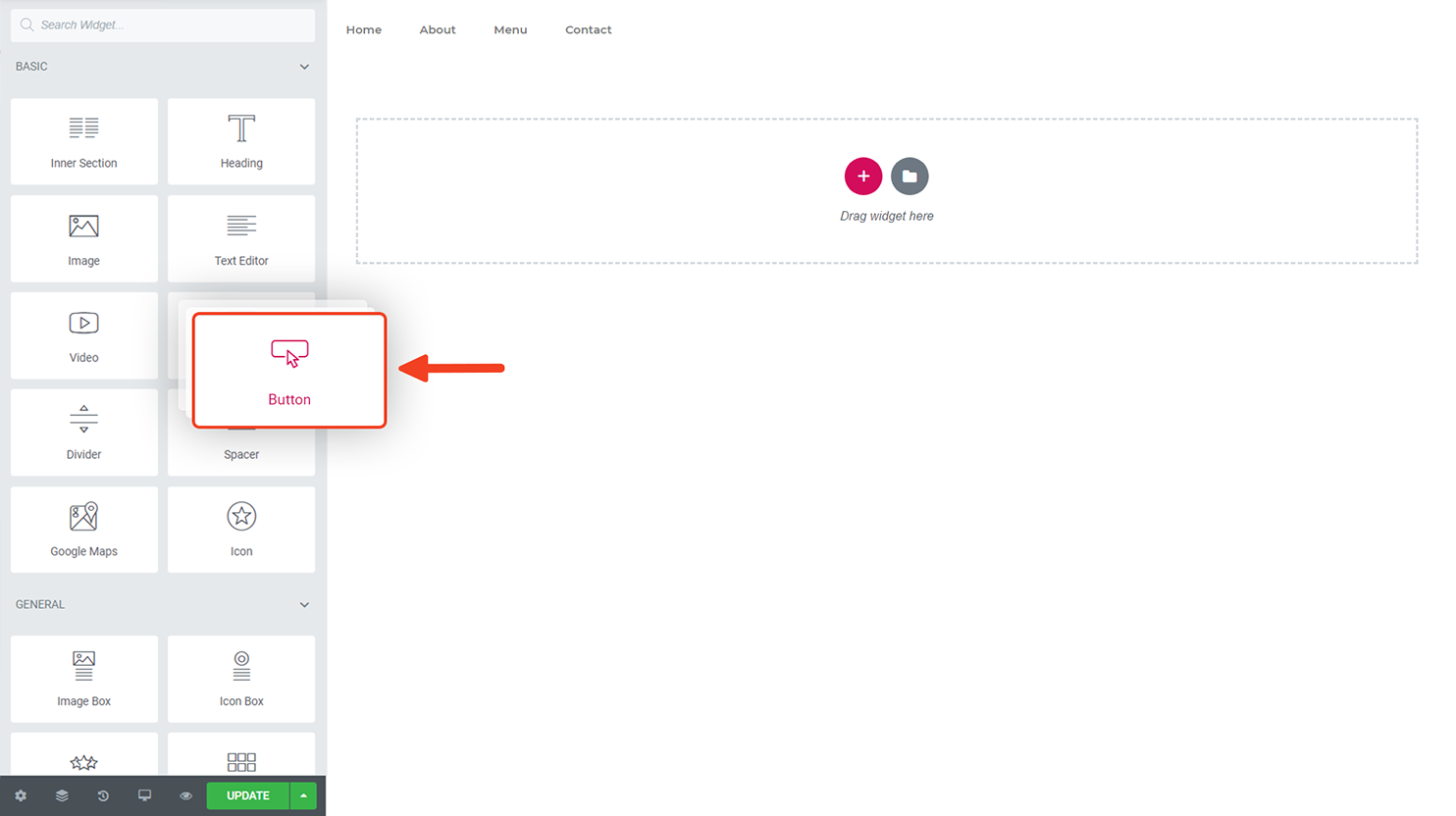 Type: click the drop-down menu to set the default type of your button (default, info, success, warning, danger).

Text: click the box to set the text inside the button.

Link: set the link the button redirects to. Click the gear 

icon to select if clicking the button opens in a new window, and to add nofollow to it.

Alignment: set which side of the block the button aligns to (left, right, center, justified).

Size: click the drop-down button to set the size of your button (extra sma,, small, medium, large, extra large).
Icon: click on "Icon library" or + button to choose and set an icon on your button.
Icon Position: click the drop-down menu to choose whether the icon is placed on the left or right side of the button text.

Icon Spacing: use the slider to set the amount of space between the icon and the text.
Button ID: you can set a custom ID to your button (this helps track the button in Google Analytics).